2019 Porsche 911 Speedster To Hit The Open Road Later This Year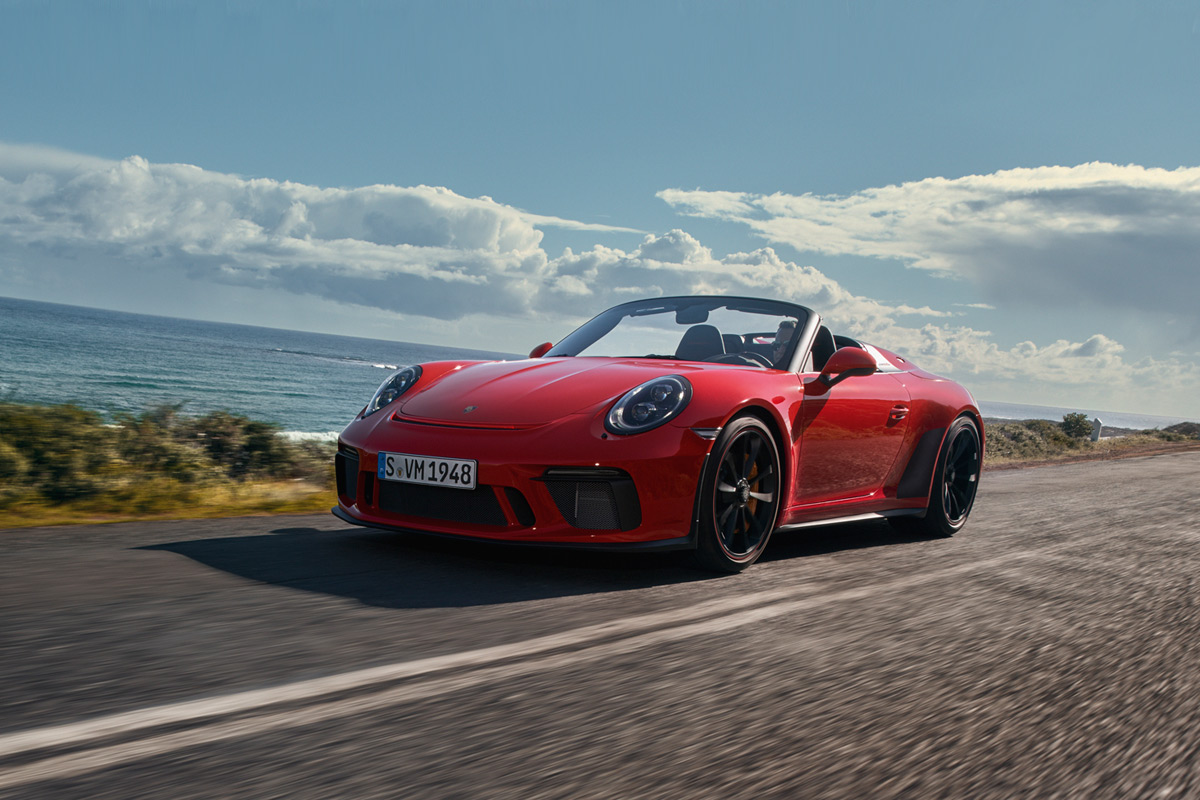 Last year, Porsche celebrated their 70th anniversary with the 911 Speedster Concept, an open-top model that harkens back to the very first Porsche 356 'No. 1' Roadster.
At the time, Porsche had not made a decision whether to move ahead with the 911 Speedster. But we got our answer this week at the New York Auto Show, where the company unveiled a production version of the Porsche 911 Speedster in Guards Red, as well as GT Silver Metallic 911 Speedster with the Metallic Heritage Design Package.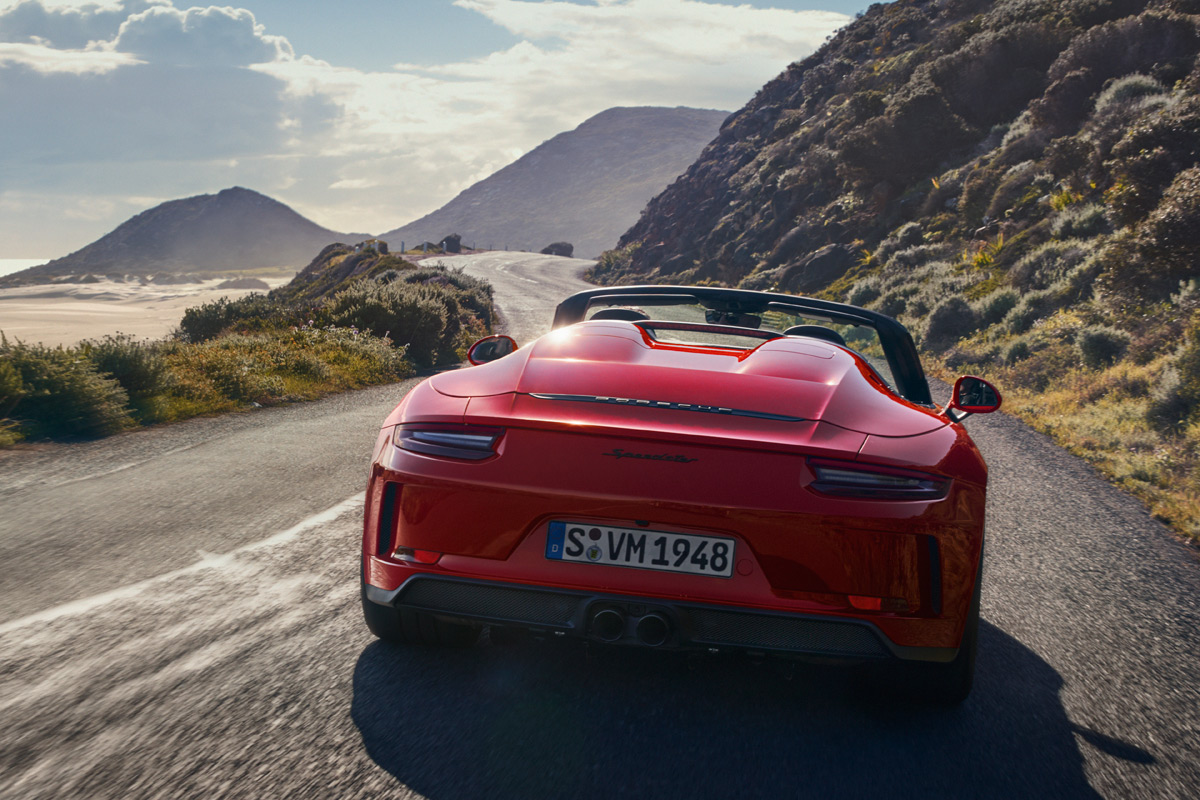 Powered by a naturally-aspirated 4.0 liter flat-six engine that revs up to 9,000 rpm and is also used in the current 911 GT3 and 911 GT3 RS models, the 2019 911 Speedster develops 502HP and 346 lb-ft of torque, accompanied by a highly emotional, racing inspired soundtrack. For the 911 Speedster, the powerplant has been enhanced with individual throttle bodies that make the throttle response even sharper, just like in the 911 GT3 R race car.
As we expected, the 911 Speedster is available exclusively with a GT Sport six-speed manual, much to the delight of purists everywhere. 0-60 miles per hour happens in just 3.8 seconds, with a top speed of 192 mph.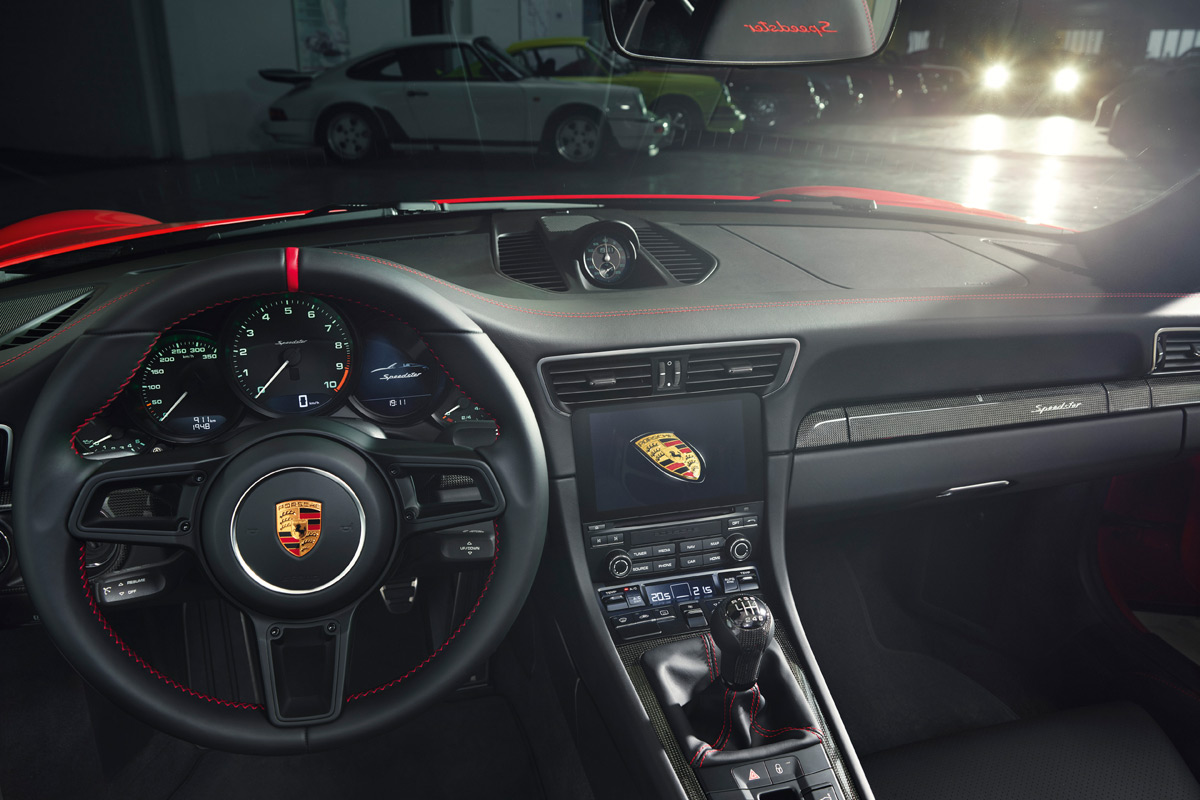 The Speedster's low-cut front windshield and side windows, signature streamliner bulges and manually-operated lightweight fabric top remains intact, making the car stand out from the regular cabriolet model immediately. Inside, lightweight door panels with storage nets and door pulls emphasize the dedication to weight reduction.
Extensive measures of lightweight construction help keep the weight of the new 911 Speedster down. The front luggage compartment lid, front fenders and rear decklid are all carbon fiber, while the front and rear fascia are lightweight polyurethane. The fabric top does without any automated operation, except for the electrically-operated latch to lock and unlock it. A/C is omitted in the interest of weight savings, but can be added as a no-cost option if desired. With this clear focus on lightweight construction, the 2019 911 Speedster weighs just 3,230 pounds.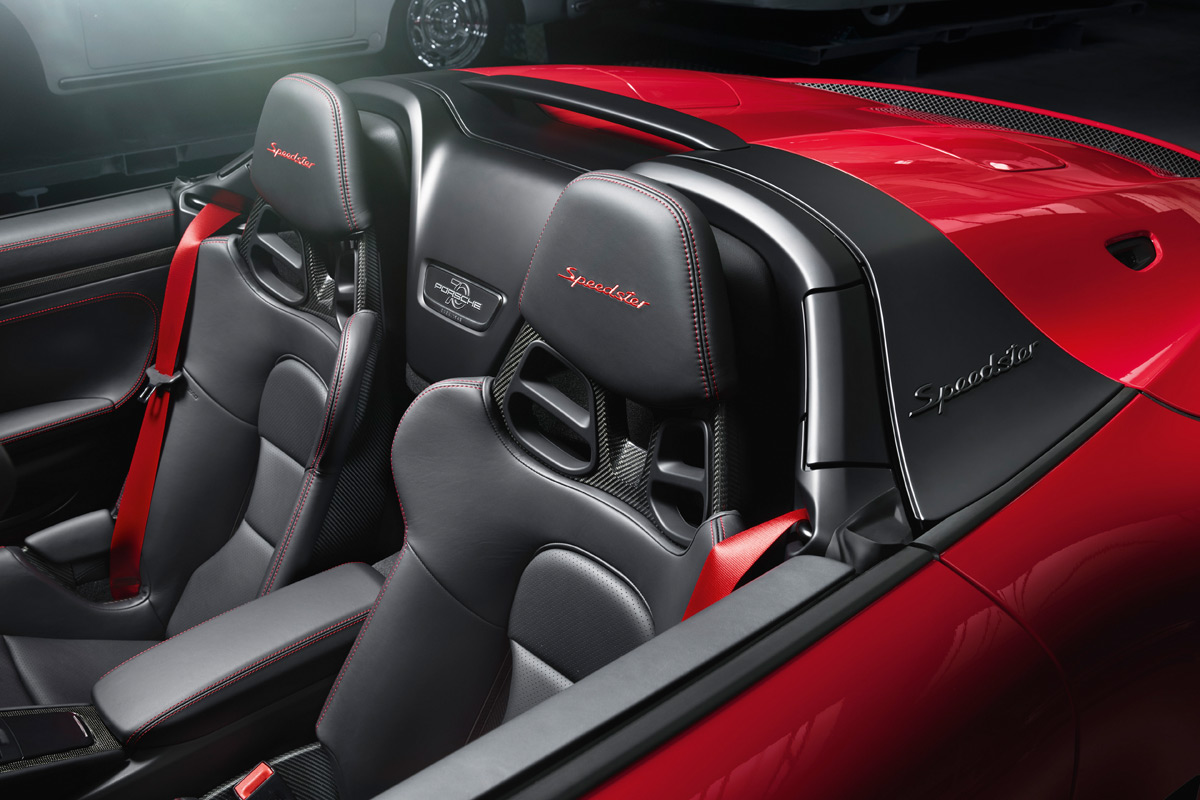 Speedster production is limited to 1948 units worldwide, and if you want one, it's going to set you back $275,750 (before the inevitable dealer markup). You can order one beginning May 7th, with deliveries starting in late 2019.
If you're going to the New York Auto Show, make sure you stop by the Porsche booth and check it out. It's a real stunner!