These Students Took Hypermiling To The Extreme At The Shell Eco-Marathon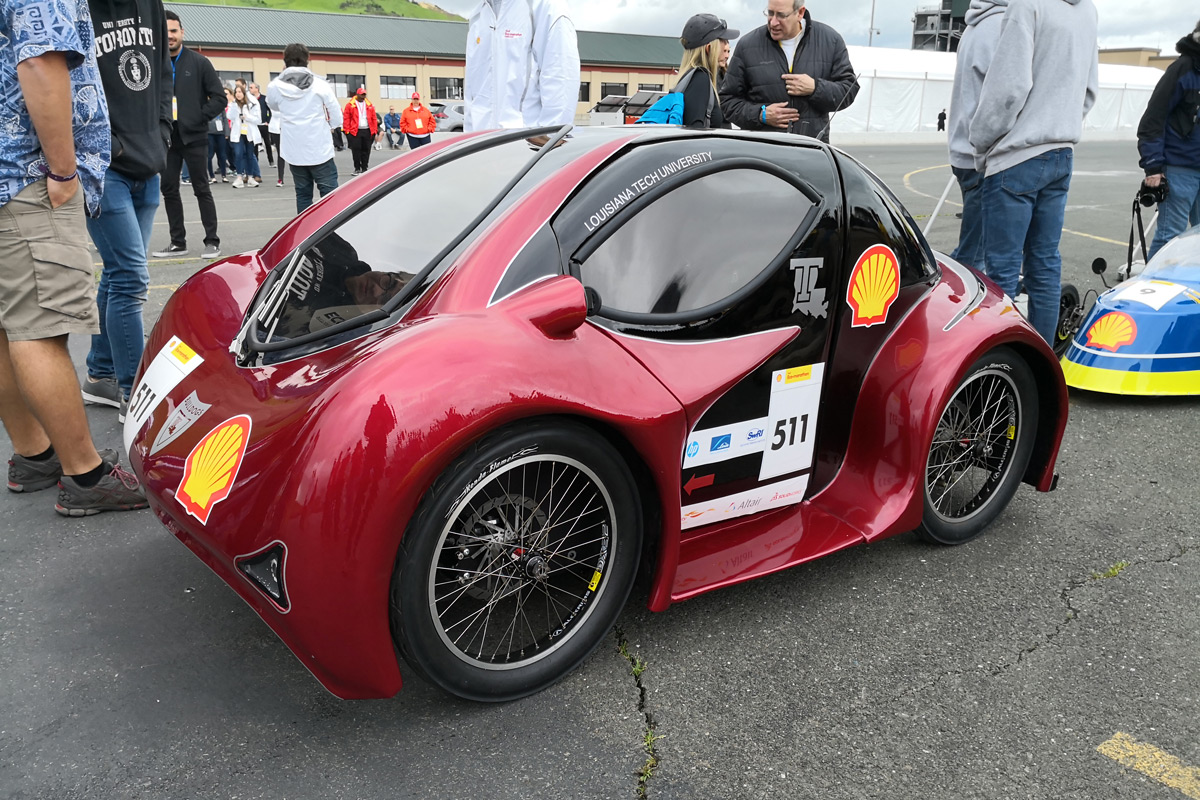 Our friends at Shell recently brought us out to Sonoma, California for Make the Future Live California featuring Shell Eco-marathon Americas, an energy efficiency competition that brought out more than 1,000 students from 88 teams around the world, all hoping that they had built the most energy-efficient vehicle when tested on the track.
The concept of Shell Eco-marathon began in 1939 at a Shell research laboratory in the United States as a friendly wager between scientists to see who could get the most miles per gallon from their vehicle. In 1985 in France, the Shell Eco-marathon as we know it today was born, offering students hands-on opportunities to develop ideas and technology, knowledge and skills, within an arena of competition.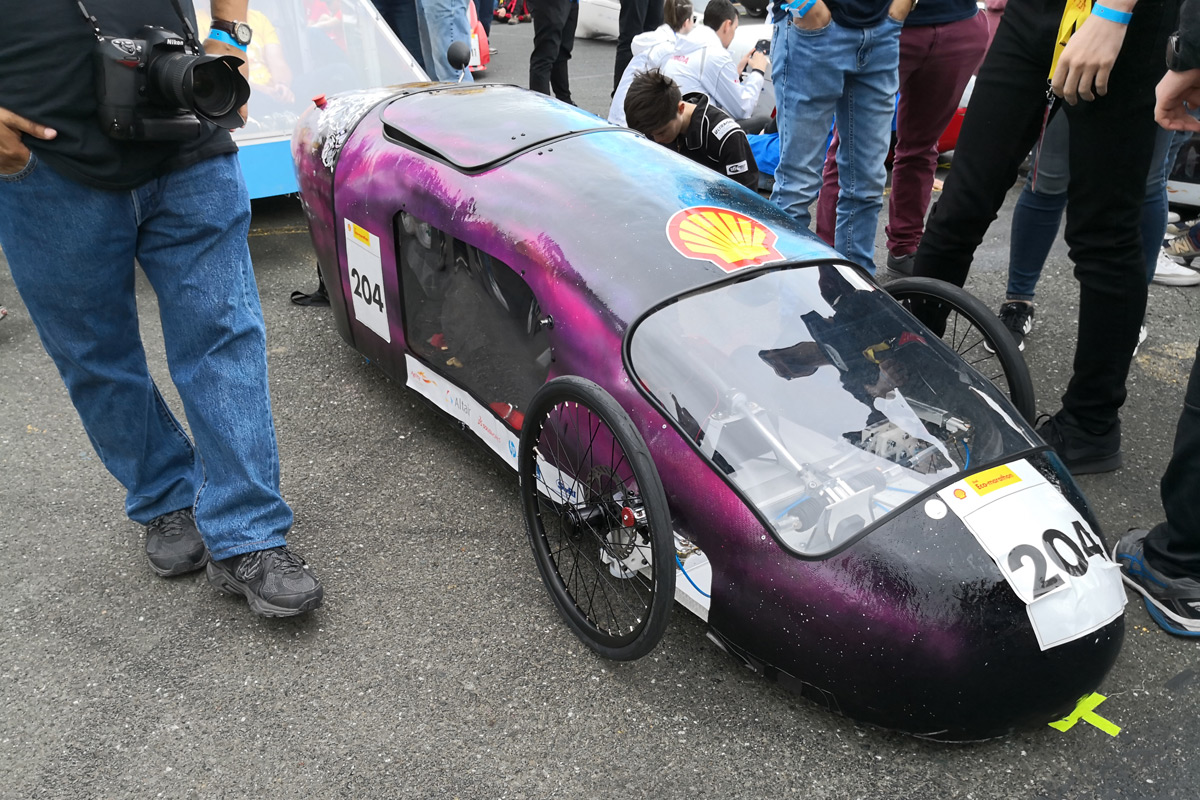 While it might seem strange for an oil company like Shell to sponsor an event where energy-efficiency is the name of the game (going in the face of a company that makes money when you buy gas), they are looking to the future with their New Energies business, and they are devoted to supplying new fuels and power solutions for a lower-carbon world.
Sure, cars like the Toyota Prius and Tesla Model 3 have put energy efficiency into a new light, it's just the tip of the iceberg. The students competing in the Shell Eco-marathon had much grander goals in mind, with their vehicles achieving as much as 3,500 miles per gallon. Now just let that number sink in for a second. Imagine being able to cross the country on a gallon of gas, not to mention the reduction of emissions. Game changing.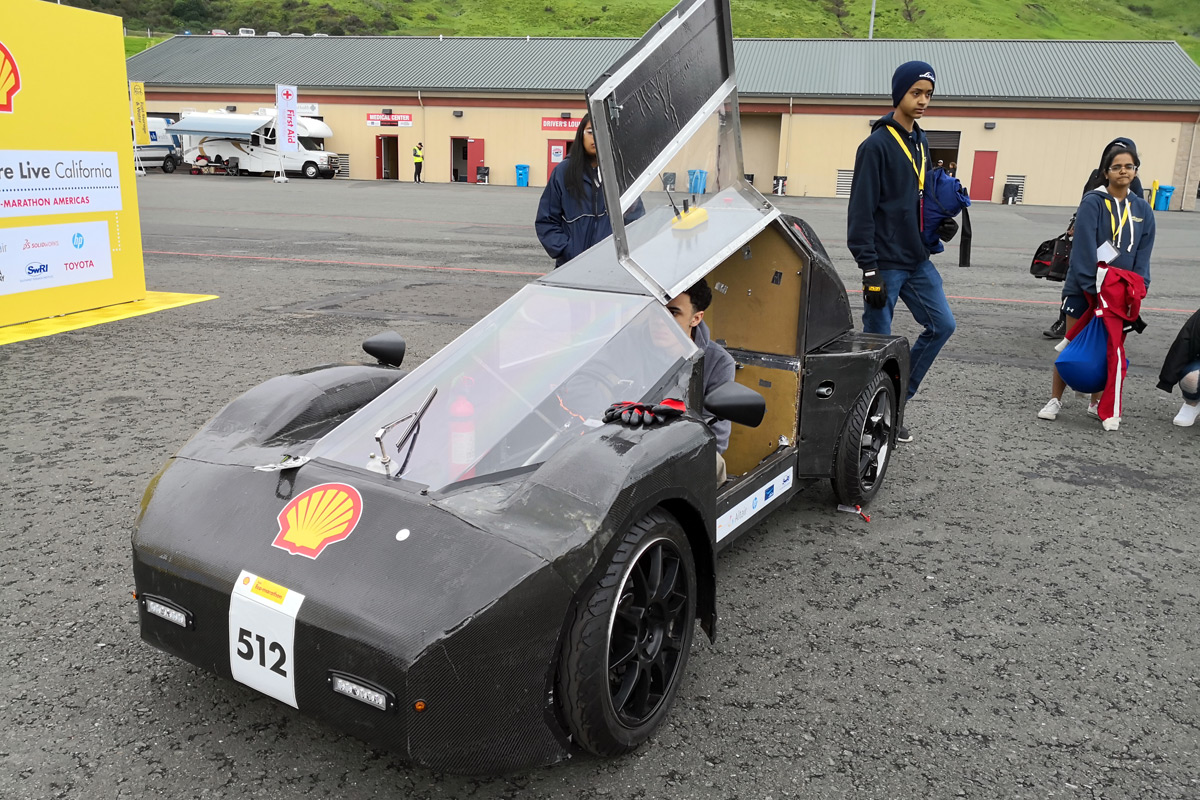 But… as you can see from these photos, these vehicles are not ready for prime-time, nor are they even remotely practical. Nonetheless, they're a glimpse into the near future, as people such as themselves strive to find ways to produce more and cleaner energy, and use it better. With a platform to grow, ideas can become a reality.
The competition is broken down into two vehicle classes: Prototype or UrbanConcept. The Prototype class features futuristic-looking, streamlined vehicles designed purely to reduce friction and maximize energy. The UrbanConcept class focuses on more "road-worthy" energy-efficient vehicles. For both classes, teams can choose from three energy sources: Battery Electric, Hydrogen Fuel Cell, or Internal Combustion (gas, diesel, or ethanol).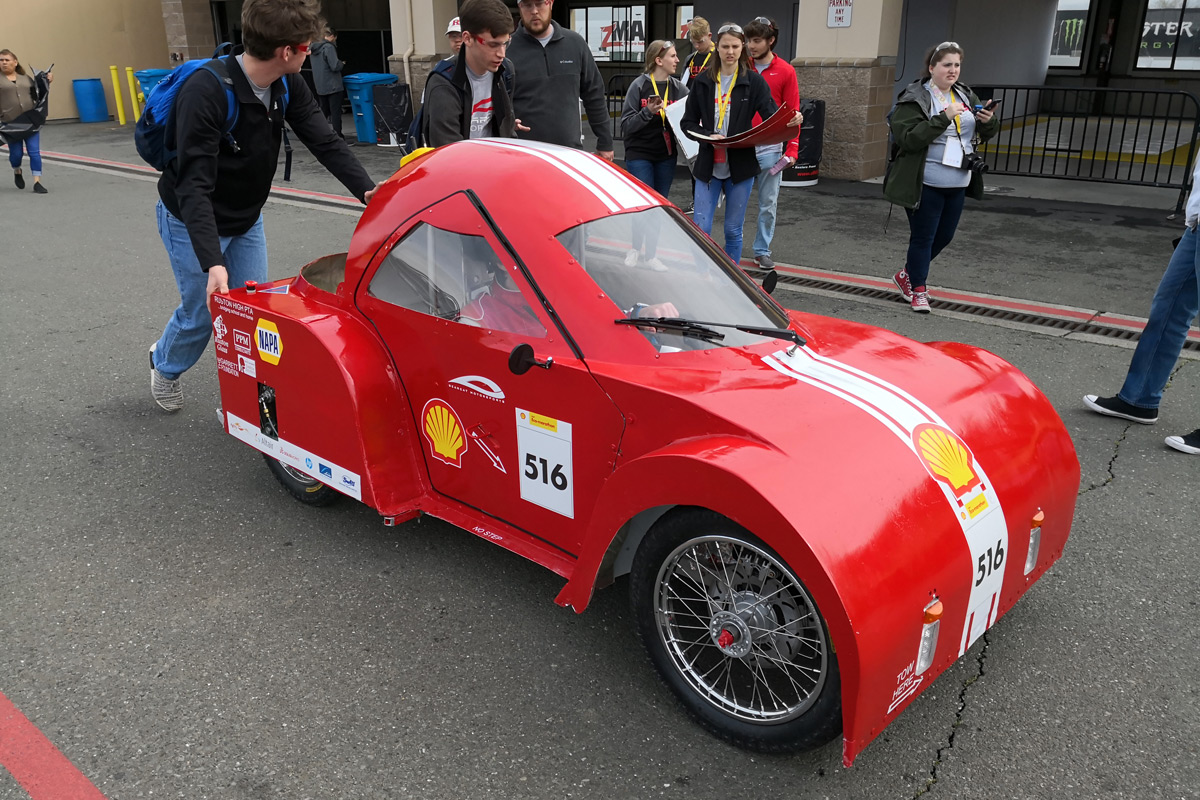 Student teams worked feverishly from Wednesday to Saturday to pass detailed technical and safety inspections before heading to the Sonoma Raceway track for the Mileage Challenge. Each team's vehicle was required to make eight laps for a total distance of 6.12 miles within 24 minutes. The winners in each class follow, based on vehicle class and energy category:
Prototype Internal Combustion Engine: "NIU Supermileage," Northern Illinois University, 1524.9 mpg
Prototype Battery Electric: "Eco Illini Supermileage," University of Illinois at Urbana-Champaign, 152.0 m/kWh
Prototype Hydrogen Fuel Cell sponsored by Linde: "Ualberta EcoCar Prototype Team," University of Alberta, 159.8 m/m3
UrbanConcept Internal Combustion Engine: "Wawasee Gold," Wawasee High School, 680.7 mpg
UrbanConcept Battery Electric: "Mater Dei Supermileage 2," Mater Dei High School, 68.2 m/kWh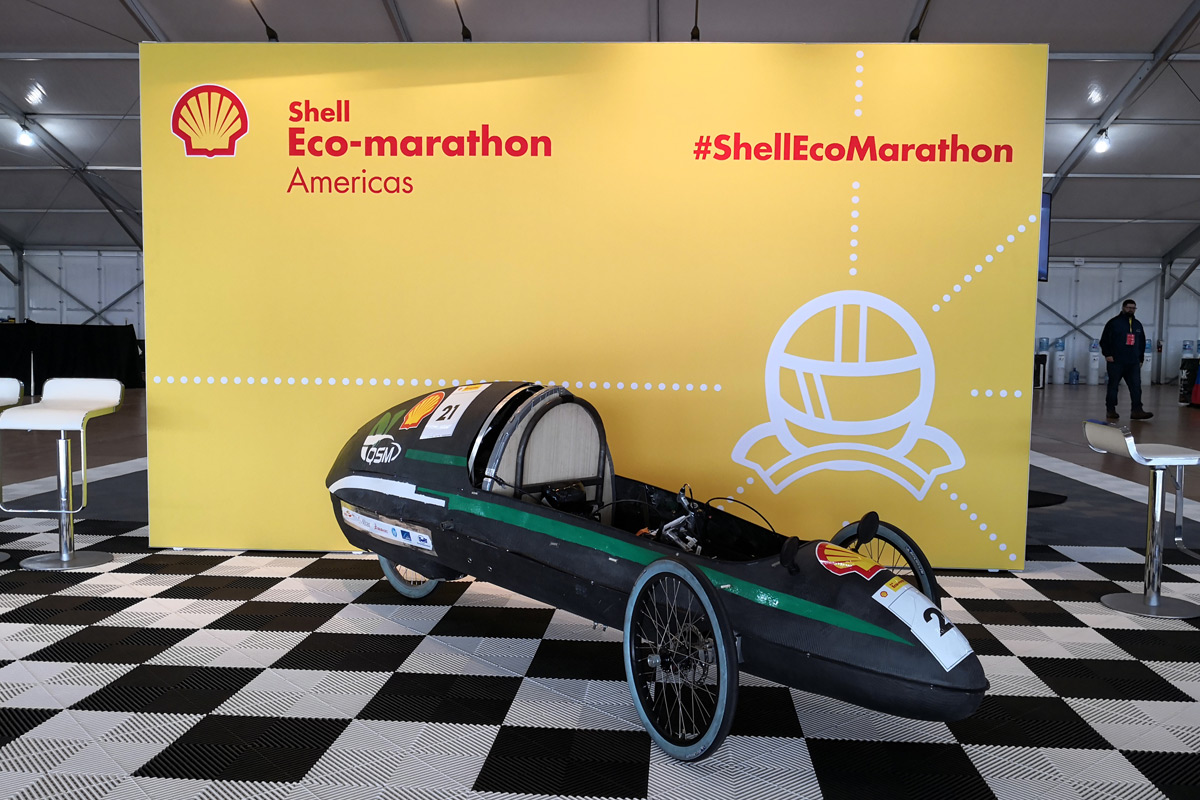 Pretty impressive results, don't you think? It was pretty amazing getting to interact with the students, and feel the passion for what they're doing. We even got a chance to go for a spin in the Shell Eco-Marathon UrbanConcept media car below, which "only" got around 235mpg.
I'm not gonna lie, it was a crazy tight squeeze, loud as heck, and the ride quality left a lot to be desired. But here at the Shell Eco-marathon, it's all about the mileage!
This whole experience gave us a real appreciation for these vehicles, what they're capable of, and what the not-so-distant future may hold.
Disclosure: Thanks to Shell for providing the accommodations for this trip.