The All-New Lincoln Aviator Has An Insane 28-Speaker Immersive Sound System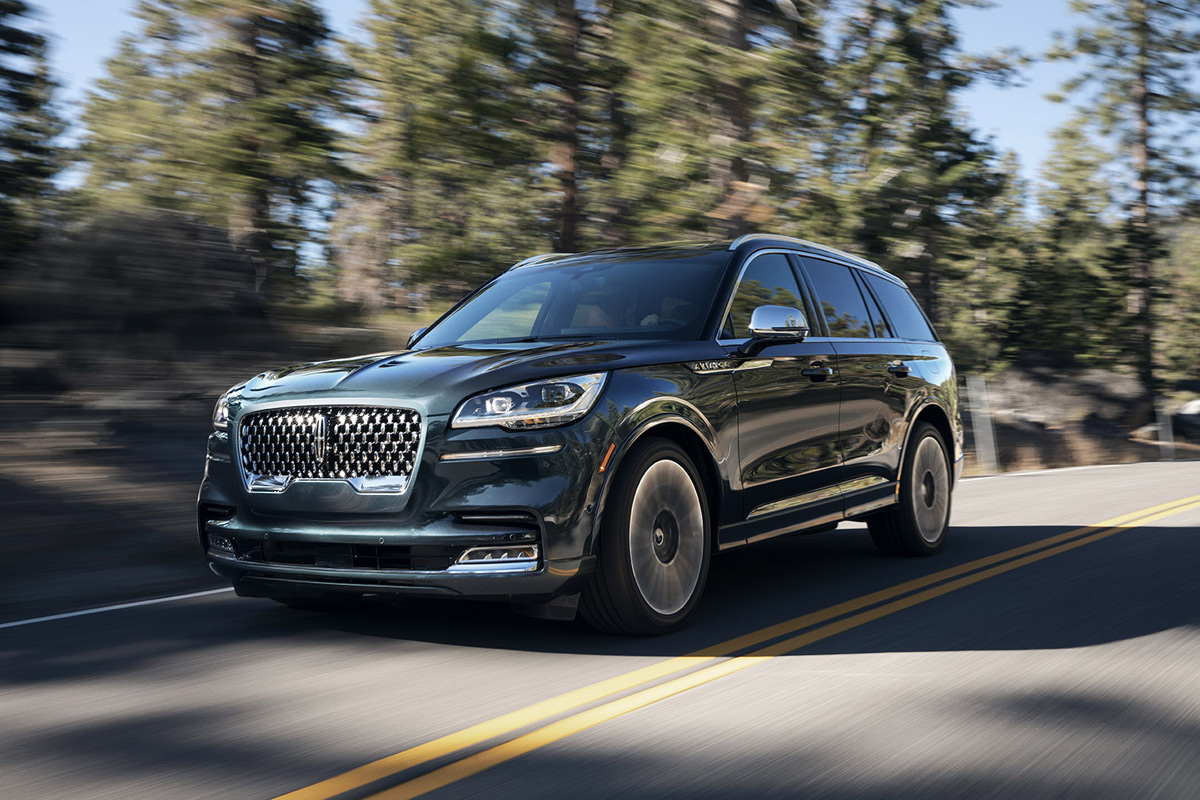 When the all-new Lincoln Aviator was unveiled at the Los Angeles Auto Show last year, I was instantly drawn to the upscale Explorer, with its elegant design and fancy tech. The fact that it put out an insane 450HP and 600 lb-ft of torque in Grand Touring trim didn't hurt either.
Going through the list of tech features on the new Aviator, I saw the usual suspects, including massaging seats, a large center touchscreen, wireless charging, WiFi connectivity, a heads-up display, etc. But the one feature that stood apart from the rest was the optional (standard on the Black Label) 28-speaker Revel Ultima 3D sound system.
My first thought when I heard that? "Wow, that's a crazy amount of speakers!" I'm a bit of an audiophile, and I couldn't see how that many speakers could benefit listeners, especially in a less-than-ideal setting like an SUV. Turns out I was wrong.. so very very wrong.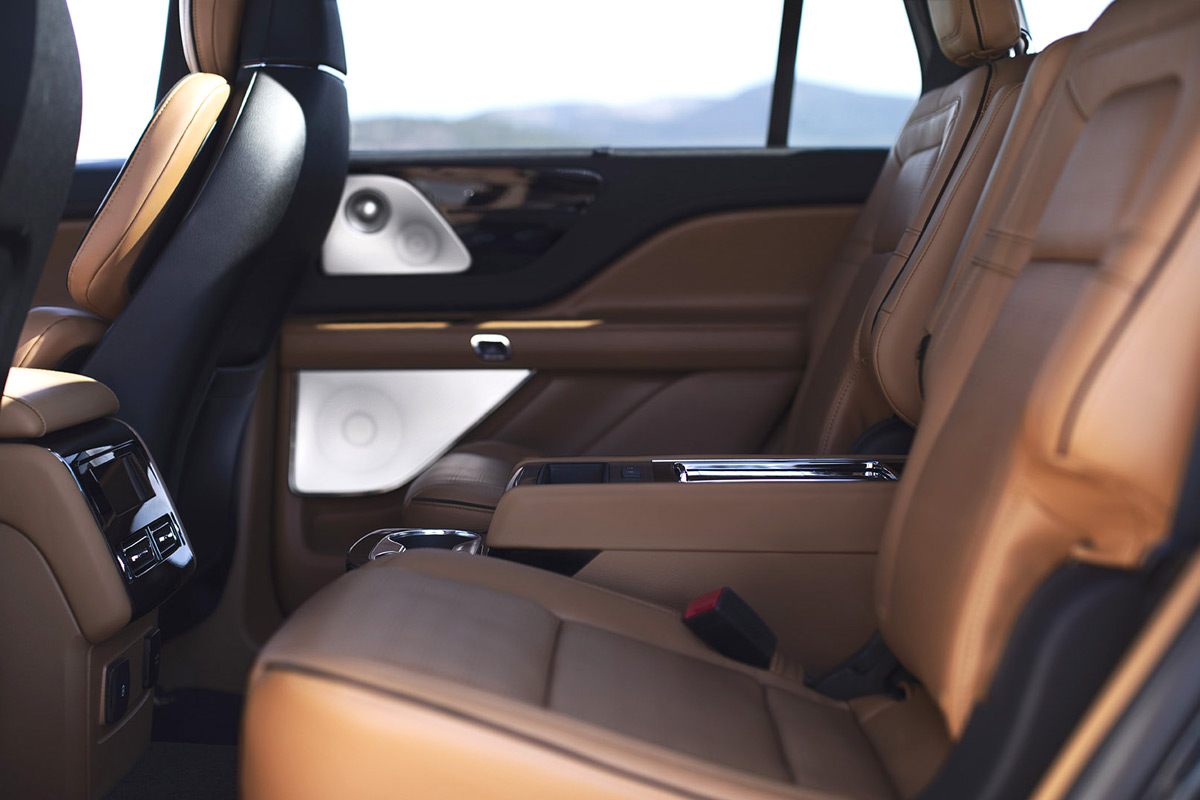 Last week, Lincoln invvited me out to Detroit to experience this immersive sound system for myself, with a number of Harmon/Revel employees on hand to discuss and demonstrate the finer details of audio (both in theory and with a live band), before bringing us into the Aviator and showing us what this innovative sound system could really do.
I hopped into the driver's seat of the Aviator, and I fired up the Spotify playlist that they had prepared for us. It felt like I was in a concert hall, with the music completely enveloping me, the outside world but a distant memory. I even played some of my own music, and it was just as impressive. Clearly, these Revel guys know a thing or two about sound engineering.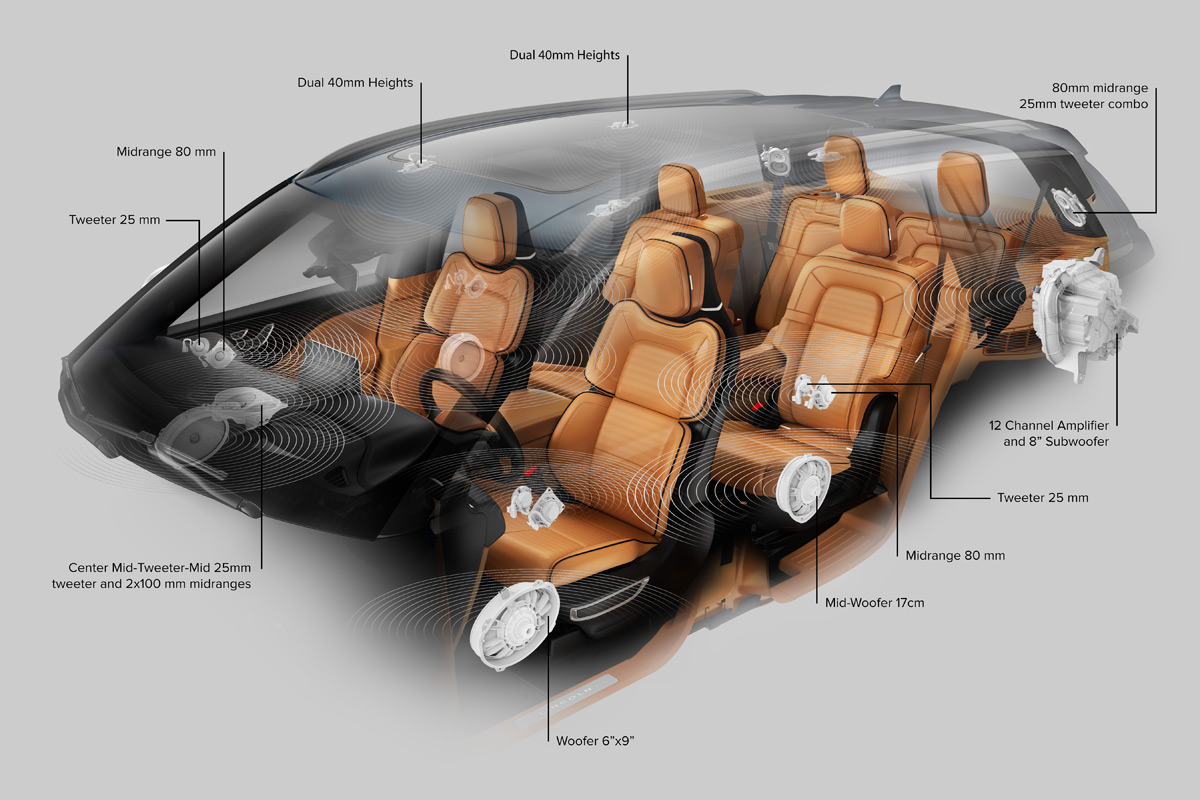 While anyone can throw a bunch of speakers and power at a sound system and make it loud, making it clean and accurate is another thing entirely. This is where Revel shines, with their sound engineers figuring out the optimal placement of the 28 speakers to "deliver the music as the artist intended", while being mindful about Spectrum, Dynamics, Space, and Integrity.
Helping to deliver that "immersive" 3D sound are dual 40-millimeter speakers located above each occupant in the front and second-row seats, for a total of eight speakers in the ceiling. They are meticulously integrated with the three-way speakers in the doors and two-way front and rear speakers, to deliver clear, encompassing sound no matter where you sit in the car.
Of course, all of this effort is for naught if unwanted noise disturbs your listening experience. That's why Lincoln engineers worked tirelessly on Aviator's cabin, with features like acoustic laminated windshield and side glass, as well as acoustic underbody shields and wheel arch liners. The doors are built for quiet, solid closure, and the chassis was tuned to reduce road-induced low-frequency rumble.
The Revel Ultima 3D sound system also lets you select between three listening modes: Stereo, Audience and On-Stage. Stereo is as you would expect. Audience has you feeling like you're in the best seat in the house at a concert. And as the name suggests, On-Stage sounds like you're literally on stage with the band. A slider lets you set your preferred level of immersion.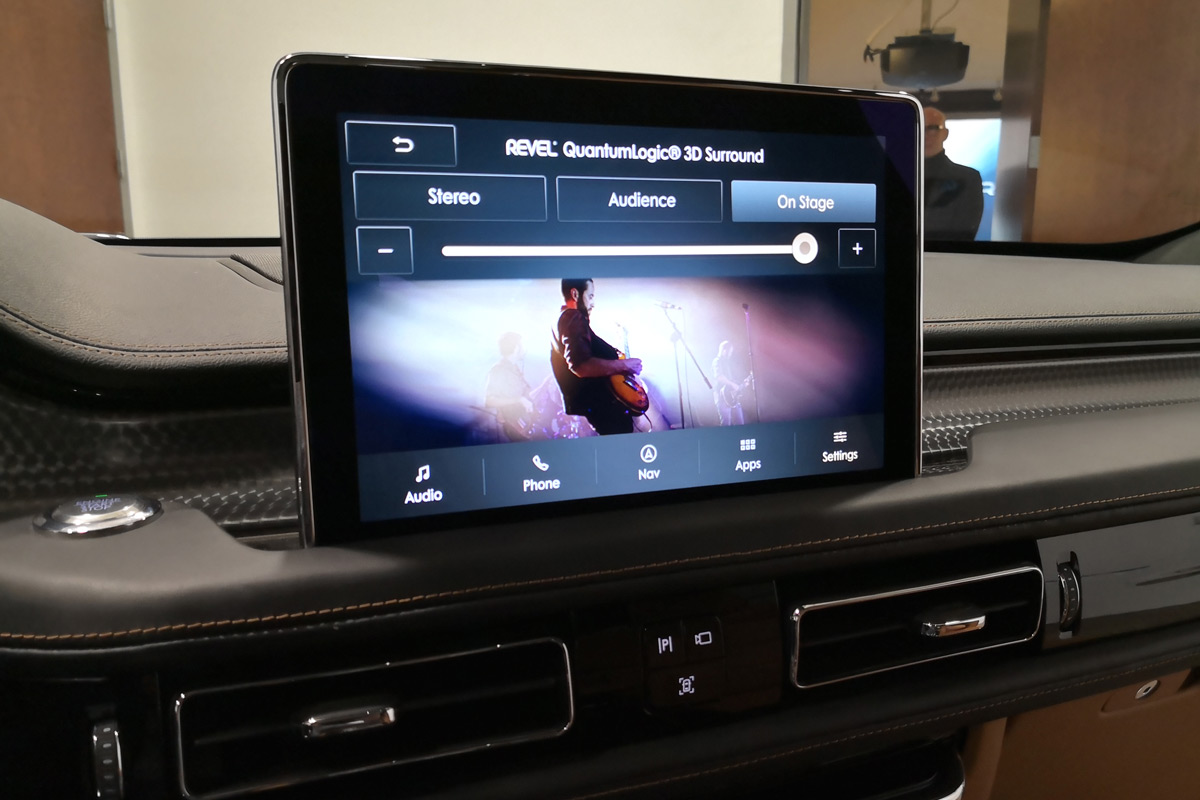 "As you increase the immersion, you find yourself inside an incredibly expansive listening environment – one that seems to extend beyond the vehicle interior. Guitars, left and right, are very wide. The vocals are incredible. It's really changing the norm of what you'd expect from sound in terms of reinforcement and position," said Revel manager Brandon Wheeler.
While a number of luxury brands have stepped up their car audio game in recent years, I can honestly say that this Revel system in the all-new Aviator is by far the best one that I've ever experienced, rivaling home theater systems that cost more than the truck itself.
If you're considering buying the Lincoln Aviator, definitely make sure you check off the box for the 28-speaker Revel Ultima 3D sound system. Trust me, you'll be glad you did!