I Spent A Weekend Honing My Driving Skills At Bondurant Racing School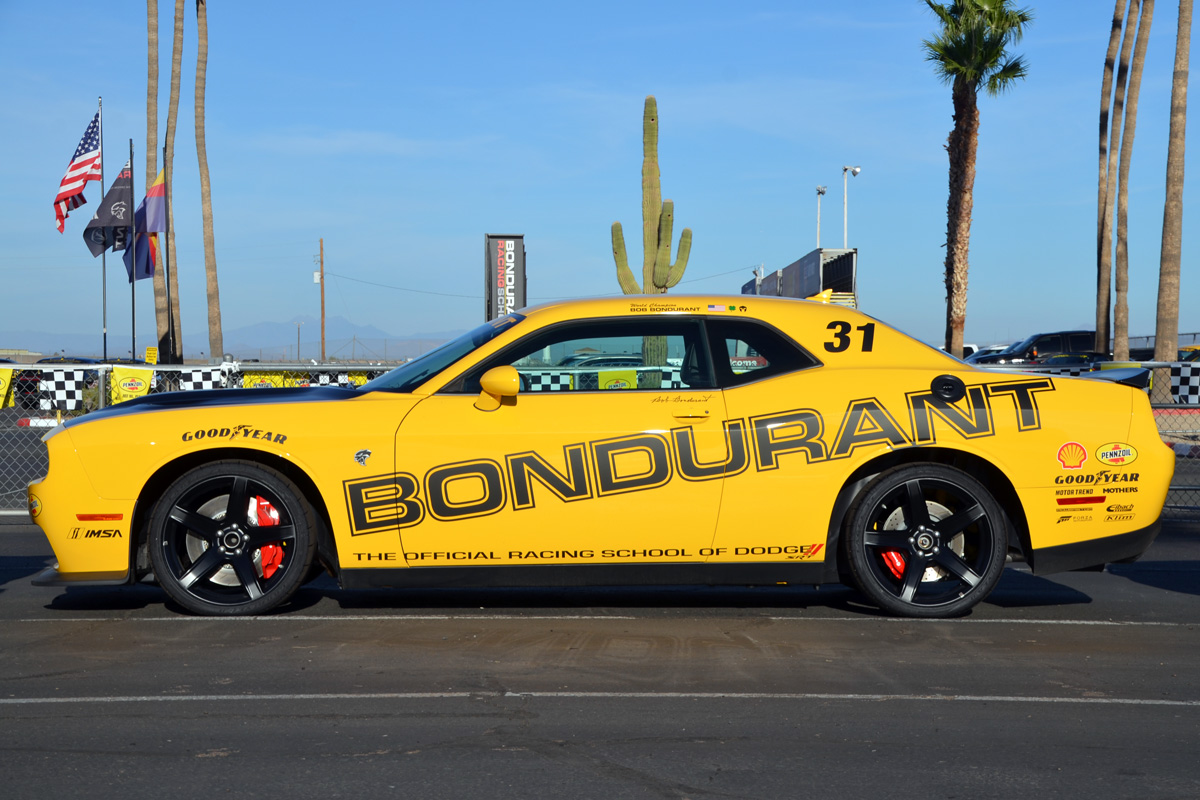 Earlier this month, the folks at Shell and Pennzoil brought us to Phoenix for an adrenaline-fueled weekend at the world-famous Bondurant Racing School, and it was pretty freaking awesome!
For those of you wondering why we came out to the Bondurant School, it's because all the vehicles here use Pennzoil lubricants and Shell V-Power NiTRO+ gasoline, which provide superior performance, less wear and the best protection.. even in the Arizona desert, where temps regularly climbs into the triple-digits.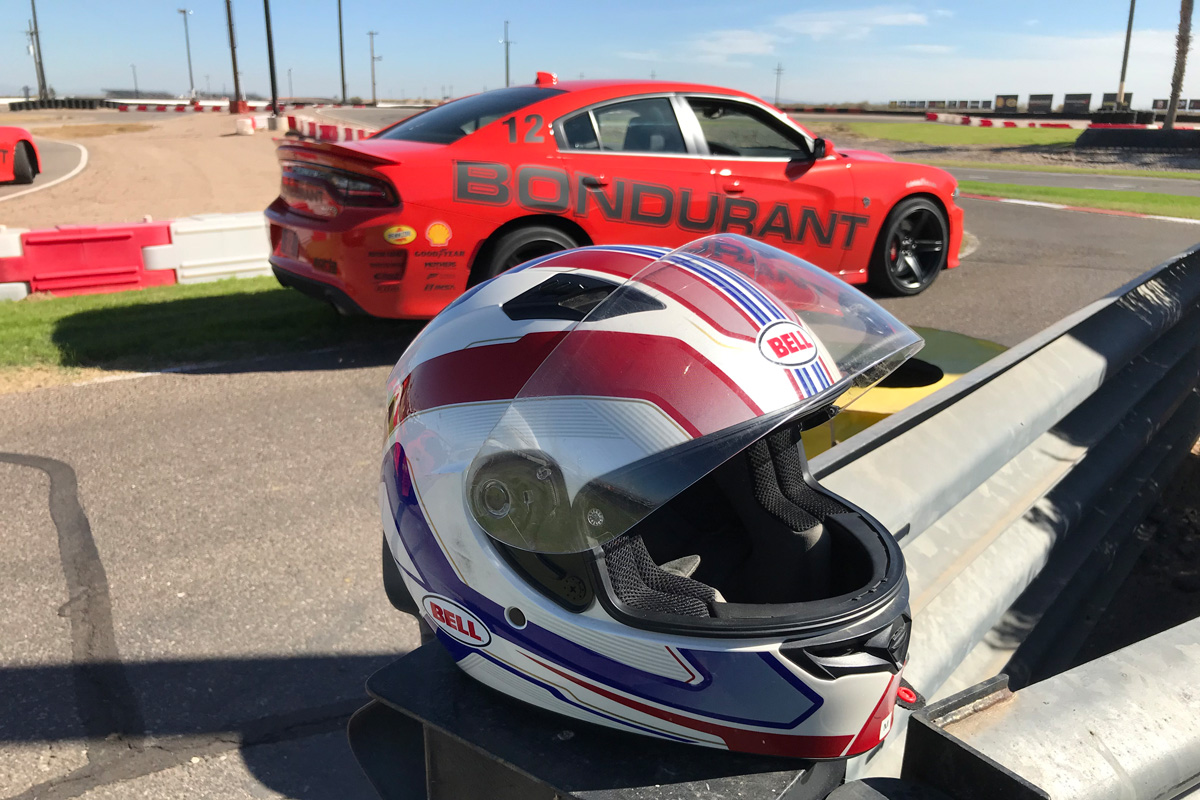 Our weekend "crash course" at Bondurant allowed us to get a taste of what students get to experience in the 3 and 4-day classes, getting behind the wheel of both the Challenger 392 Hemi and Challenger Hellcat as we took part in the autocross, accident simulator, skid car, lead and follow, hot laps with professional drivers, along with a ProKart go-karting session that got pretty competitive.
The autocross proved to be rather challenging, as the Challenger is a little tail happy, especially if you give it too much gas before you've straightened the wheel. The skid car was a ton of fun, with hydraulic lifts raising the rear end of the car to simulate oversteer. I'm no stranger to snow, so I was an old pro at that. And the lead and follow was an absolute blast, with me hitting triple-digits more than a few times!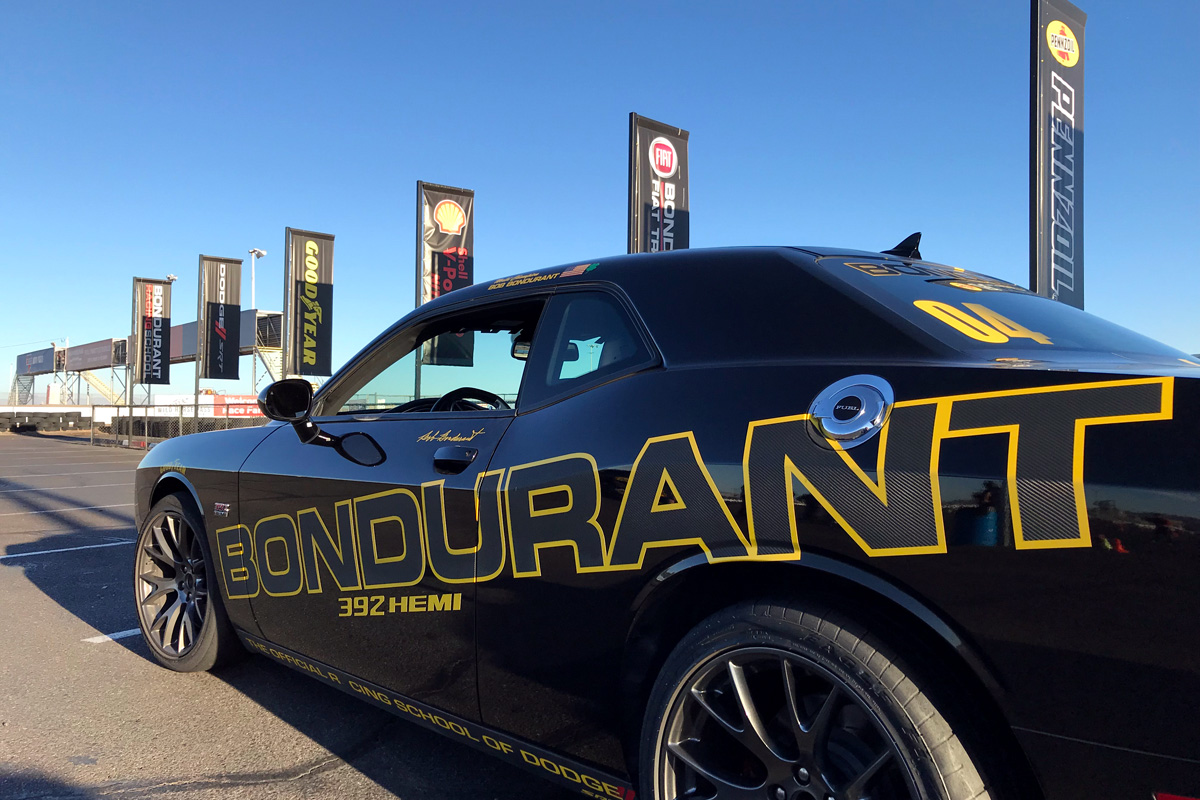 As you can imagine, I had a huge grin on my face the entire weekend, along with a newfound respect for the Challenger, which handles remarkably well considering how much weight they're carrying. While the decision to go with a heavy, powerful muscle car that's prone to snap oversteer may seem like an odd choice to some, as Pat Bondurant kept saying, "if you can drive these Challengers, you can drive anything!", as these cars do not hide your mistakes like other cars may.
The Bondurant mechanics were equally impressed with how reliable the Dodge Challengers were, thanks in part to the Pennzoil lubricants and Shell V-Power NiTRO+ gasoline that powers these vehicles. While many of their older vehicles would require full tear-downs between classes to get them back up and running in tip-top condition, the Challengers require nothing more than new tires and brakes.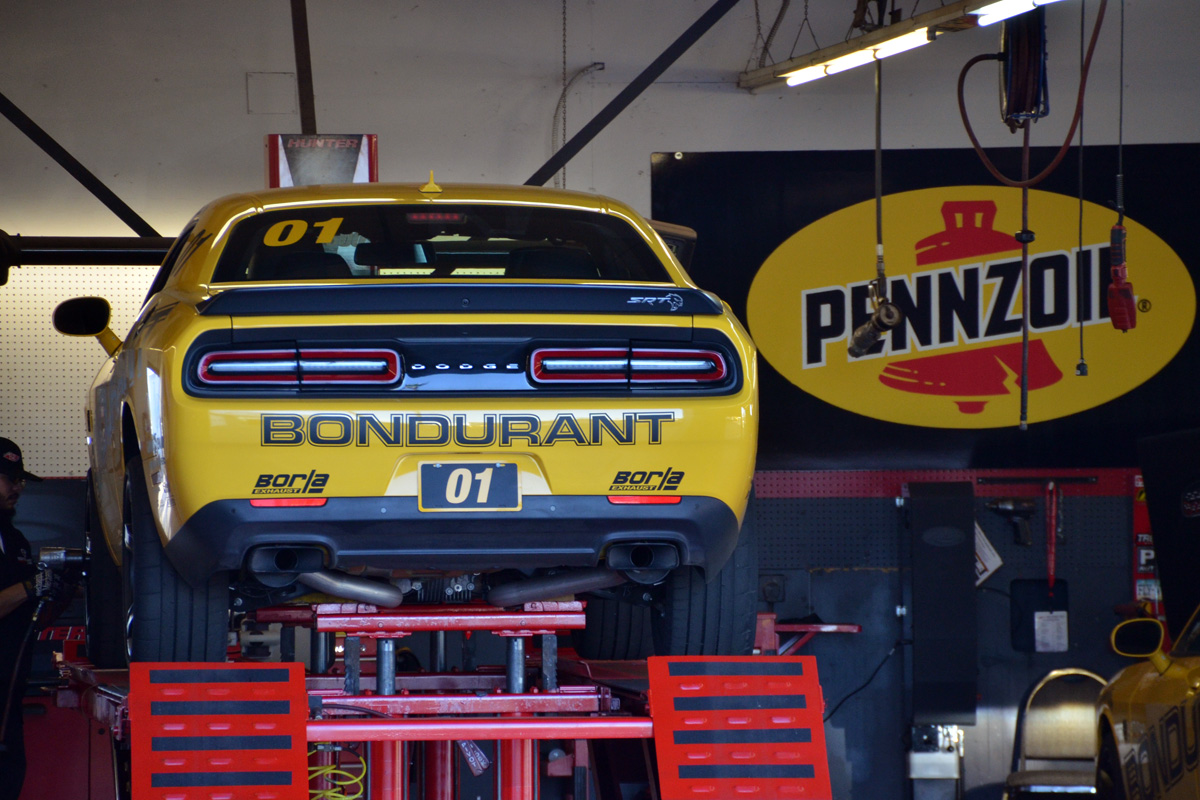 Having seen firsthand how much abuse these cars take on a daily basis, I can't tell you how impressive that is. If Pennzoil and Shell V-Power NiTRO+ can help keep the Bondurant School's cars running like new, don't you think it's worth it to make the switch in your vehicle as well?
To further illustrate the benefits of Shell V-Power NiTRO+ premium gasoline, Shell Fuels Scientist Vivek Raj Mohan rolled out their Shell Dual Fuel Vehicle, a Dodge Charger with an engine that has been modified so that the left 3 cylinders receive exactly the same amount of fuel as the right 3 cylinders. The one bank gets Shell V-Power NiTRO+ premium, the other a competitor premium.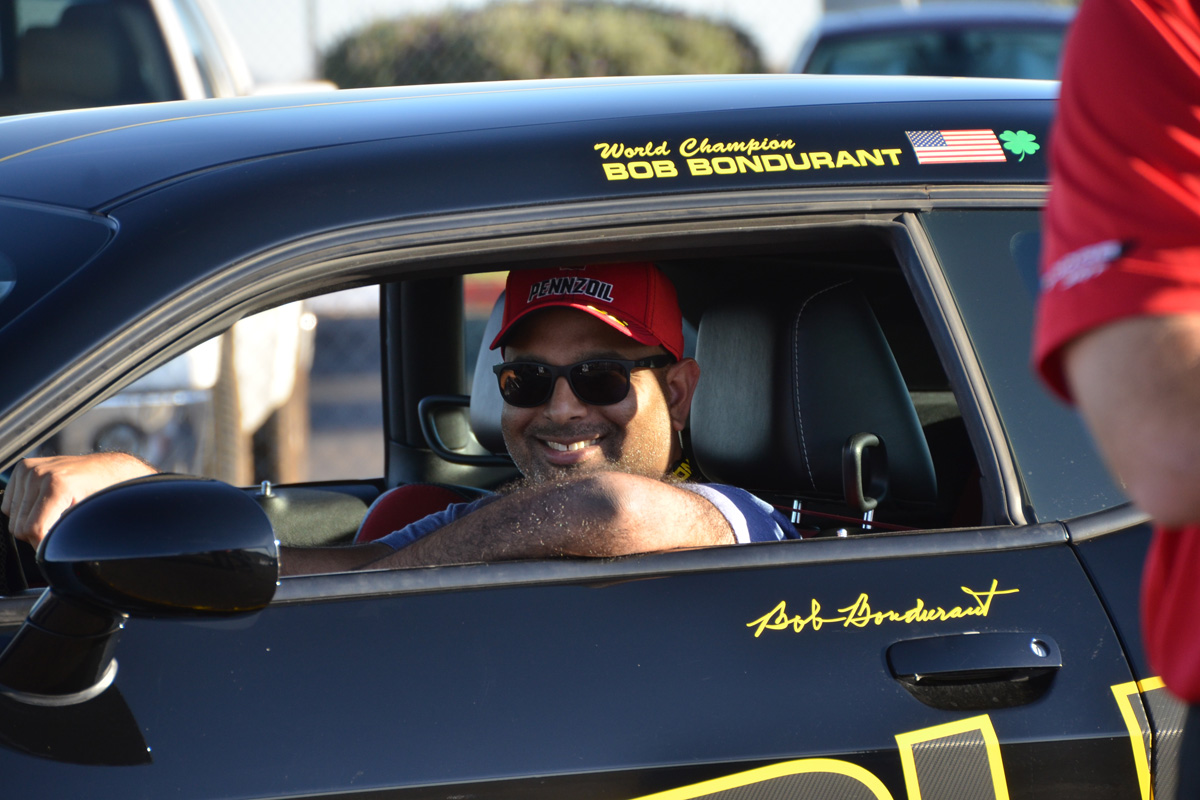 Using a scope, we were able to take a look through the engine and see how effective Shell's gas is compared to the competition. The difference was night and day, with the Shell side looking good as new, while the other side had noticeable gunk and carbon deposits left behind.
Overall, I had an amazing weekend at the Bondurant Racing School (as you can see from that smile above), and I can't thank Shell and Pennzoil for the invite. I've definitely got the bug now, and I'm already planning to come back next year to do the full four-day school. 🙂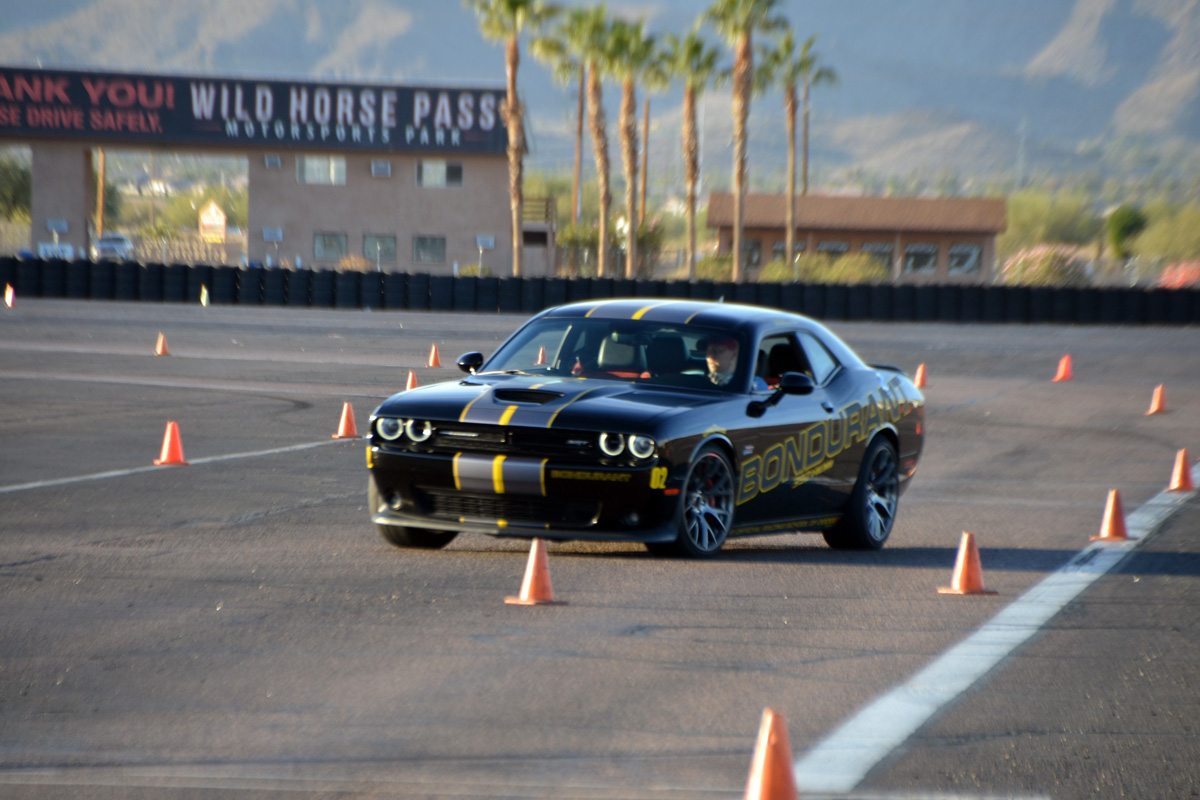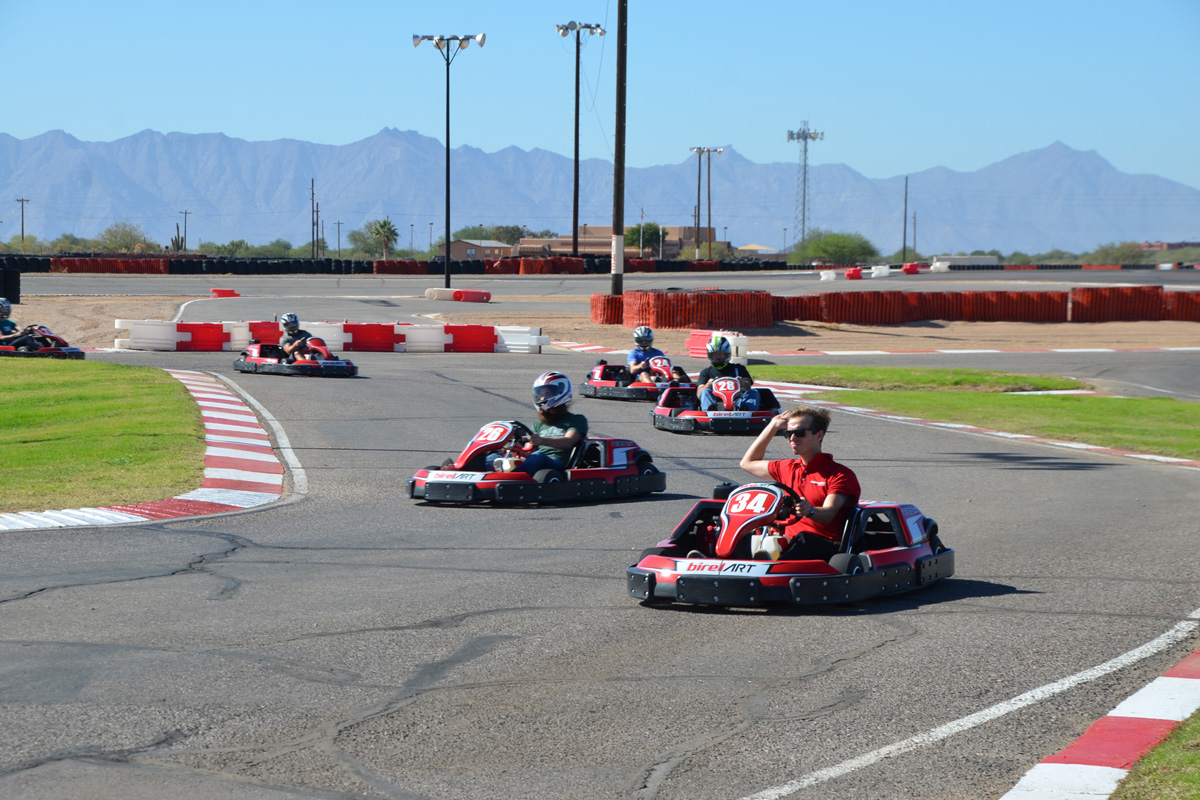 Disclosure: Thanks to Shell for providing the accommodations for this trip.