Experience The Ultimate Driving Machines At BMW's Two Day M School
Last month, our friends at Shell invited me down to Spartanburg, South Carolina to take part in the BMW Two Day M School, where we'd get to learn, understand, and practice the basics of driving dynamics.. behind the wheel of the BMW M2, M4, and M5!
Needless to say, I said "Yes" without hesitation, and flew down there for what was going to be one epic weekend. The only problem? The weather forecast was calling for rain, along with a possibility of snow. Not exactly what you want when you're driving a 600HP car at triple-digit speeds. This was like my BMW M Car Control Clinic experience all over again.
For those of you wondering about why Shell invited us to the BMW M School, it's because the two companies have a relationship built on passion and performance, where fuels innovation and performance meet. BMW M engines are built to exacting standards to extract every bit of power available, and they don't want gunk, corrosion, and wear to affect their performance over time. That's why BMW M recommends Shell V-Power NiTRO+ premium gasoline, which is engineered with triple-action protection for optimal engine performance.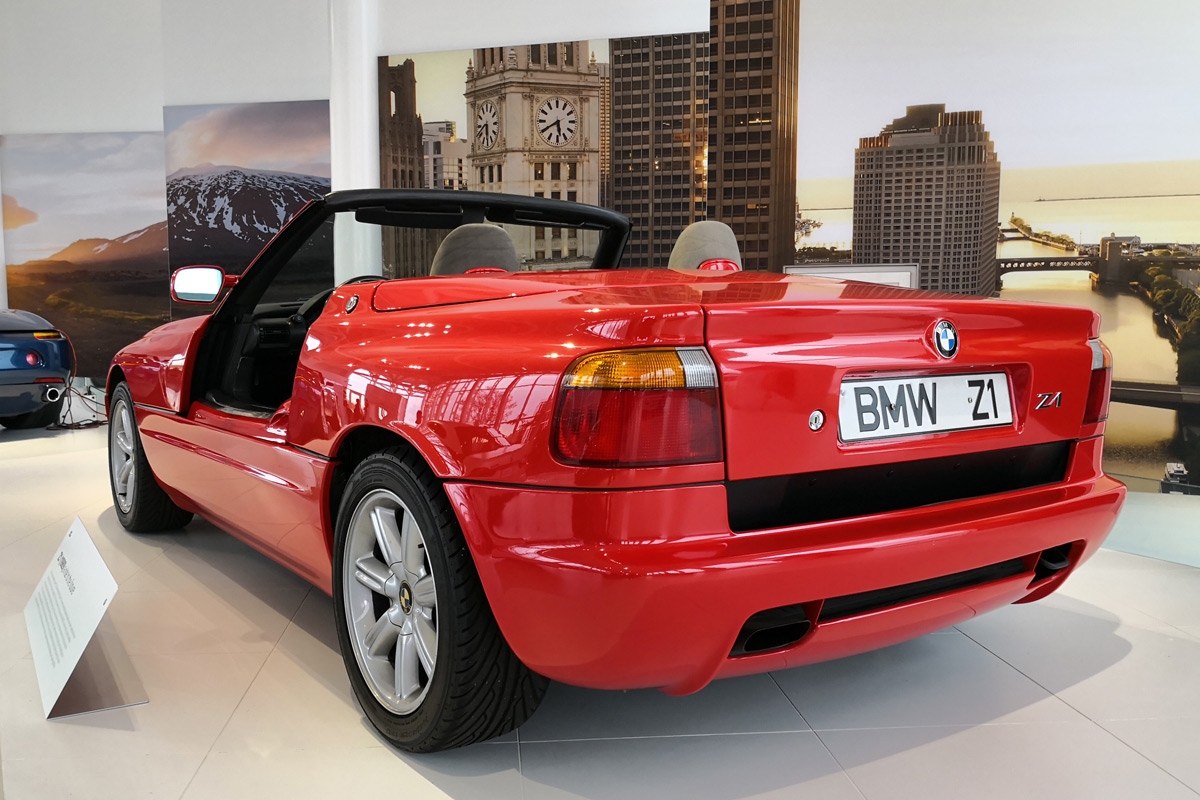 When we arrived in Spartanburg, we first headed over to the BMW Zentrum Museum to check out the amazing and historic BMW's on display, before taking a guided factory tour to see how the ultimate driving machines are made, from a bare frame all the way through final assembly. After going through the process, the iconic blue-and-white BMW logo is tapped into place on the hood with a rubber mallet, a process workers call "spanking the baby."
Throughout the day, I kept peeking at my weather app, hoping that the rain would disappear and that I'd wake up to sunny skies. Unfortunately, we had no such luck, with Mother Nature dumping a TON of rain on us, which definitely make things more interesting.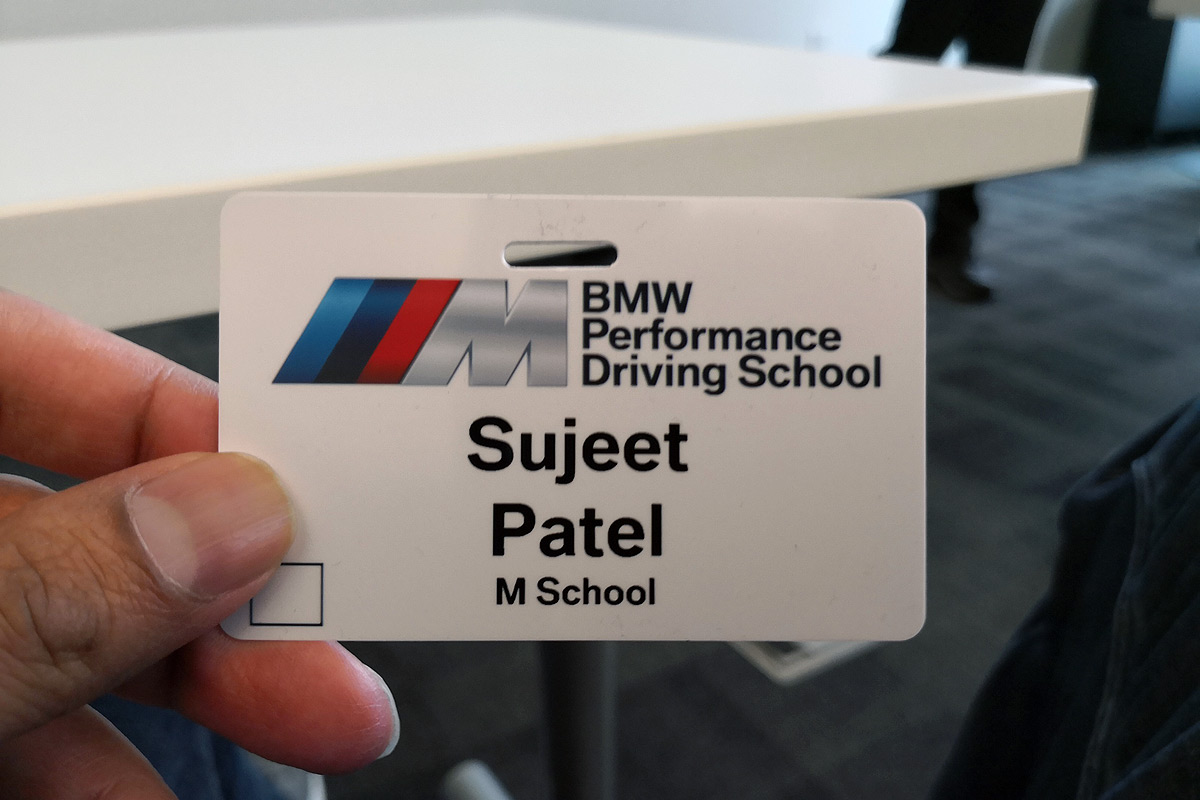 Day 1 started with a brief classroom discussion, with the instructors talking to us about basic driving fundamentals: proper seating position, line-of-sight, weight transfer, panic braking, oversteer, and understeer. If you've been to a driving schools in the past, it's pretty standard fare. Afterwards, they broke us into groups, before heading out to the track.
My group headed out to the skidpad, where we'd be piloting an M4 around the wet track (no need for them to wet it down, as it was plenty slippery already) and learning how to drift. We went out two cars at a time, with an instructor riding shotgun and giving instruction as we drove in circles, telling us where we should be looking, how much steering input to give, and how to modulate the throttle just so. I took to it right away and had a ton of fun!
Afterwards, we drove to the road course portion of the track, where we'd be driving the 600HP M5. Given how slippery it was getting out there, this seemed like a recipe for disaster, but the instructors started us slow, giving us a chance to become familiar with the course and get a feel for the car's all-wheel drive system. Before long, I was ripping down the long straight at 100MPH, before braking HARD for a sharp left… in the rain. The M5 never missed a beat, hustling me through the tight corner with ease.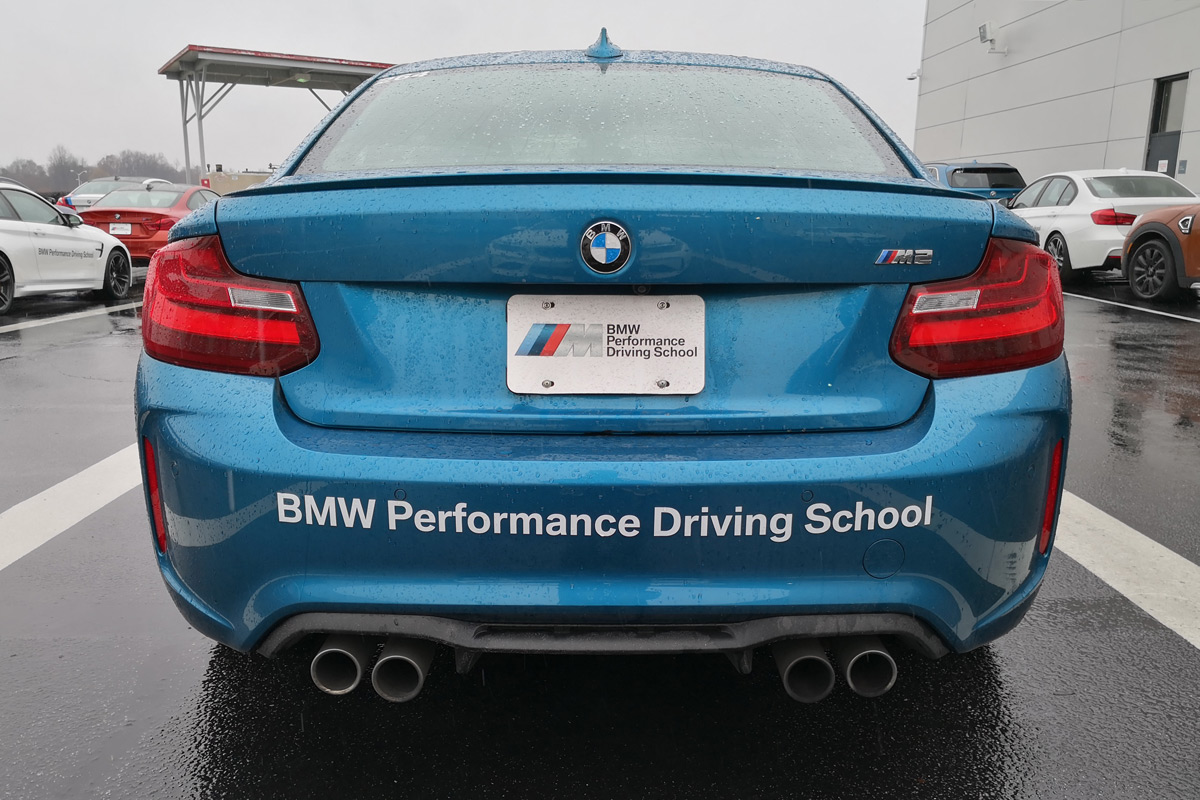 The last event of the morning was a short handling course, which we did in the M2. I was most excited about this, as I hadn't had much time in the M2 before, and I thought this was going to be my favorite car of the bunch. But surprisingly, the ride was a bit harsh, the interior a little spartan, and overall it didn't deliver the driving experience I hoped for. The exercise itself was pretty fun, but the car got crossed off of my wish list.
In the afternoon, we did a timed version of the handling course, a "rat race" on a wet track in the M4 with traction control disabled, and an extended version of the M5 course where they extended the course to include the skidpad we used in the morning, racing for the best time. SO. MUCH. FUN. I came in second place on the M5 course, just one second behind the winner (who owns an M5 himself, so he had a bit of an advantage over me). I'll take it.
Waking up the next morning, my heart sunk when I looked out the window. Snow, and a lot of it. Needless to say, we got the call that they were cancelling Day 2 on account of safety, and while I could understand where they were coming from, it was still a huge bummer.
(UPDATE: I got to retake the BMW Two-Day M School in California about 6 months later, and weather wasn't a problem, as it's in the middle of the desert!)
Getting home was another adventure, as Greenville-Spartanburg airport closed on account of the snow, and we ended up having to rent a car and drive to Atlanta in order to get home. Not exactly how I pictured the weekend ending, but such is life.
Still, I had an amazing weekend at BMW's M School, and I can't thank Shell for inviting me to this. These //M cars definitely live up to the "Ultimate Driving Machine" moniker, and I really need to figure out how to come up with the money for a new M5! 🙂
Disclosure: Thanks to Shell for providing the accommodations for this trip.