The BMW M School Is About As Much Fun As You Can Have On Four Wheels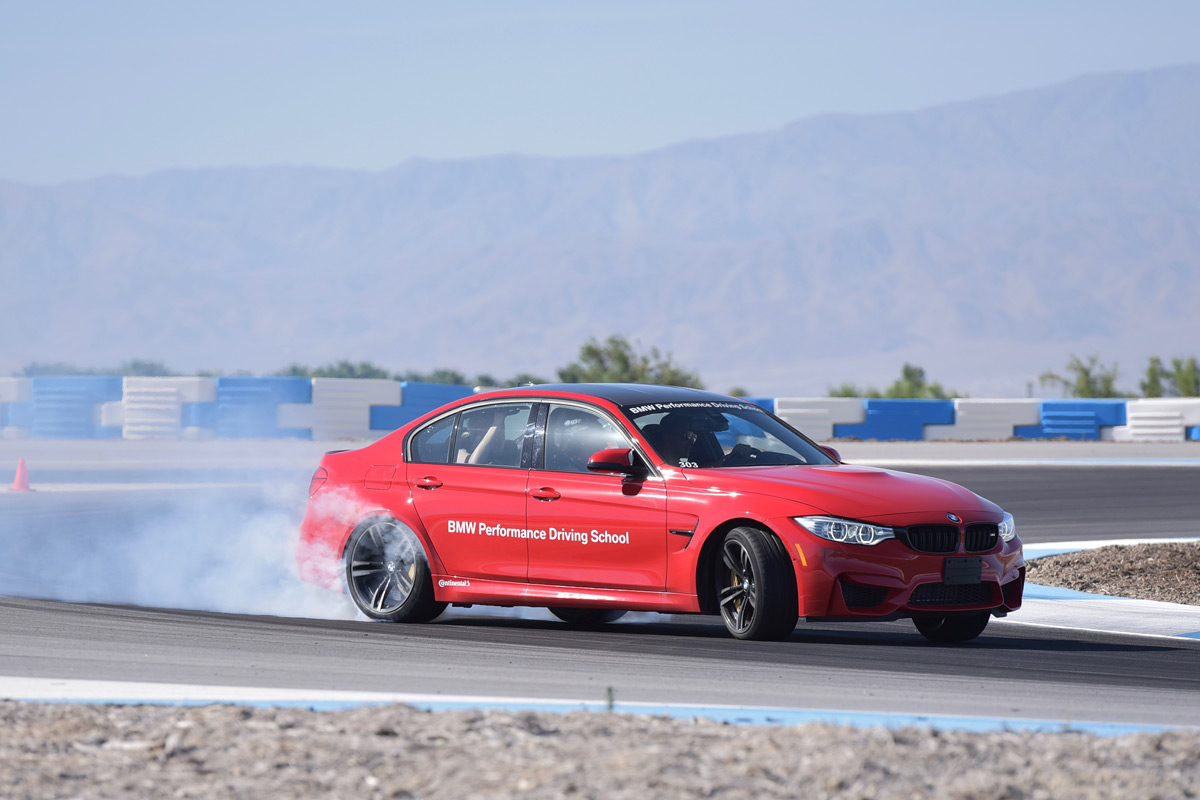 BMW's M division has been pushing out high-performance variants of their vehicles since the early seventies, and they truly embrace the "Ultimate Driving Machine" moniker, with more powerful and responsive engines, improved handling, suspension, and braking systems, aero enhancements, lightweight components, and interior and exterior accents with the tri-color //M emblem. All M models are tested and tuned at BMW's private facility at the Nürburgring racing circuit in Germany, so you know they're the real deal.
I've been a fan of BMW //M cars for as long as I can remember. In fact, in the late 90's, I came this close to buying a '97 BMW E36 M3 in Estoril Blue. Yet despite my love of these cars, my experience behind the wheel of them was limited to a handful of test drives on public roads. So when I got the opportunity to attend the BMW Performance Center at The Thermal Club near Palm Springs and take part in the BMW Two-Day M School, I was beyond excited.
While I'm no stranger to driving schools, having attended a couple of different ones over the years, I'm always eager to improve on my driving skills. And when the cars we're driving are some of the finest luxury performance cars on the road, including the BMW M2, M3, M4, and M5, it's even better! Driving a 600HP car at triple-digit speeds on a famed race track? Yeah, this was going to be a fun couple of days..
The day started off in the classroom, with the BMW professional driving instructors teaching us about basic driving fundamentals, including proper seating position, line-of-sight, weight transfer, panic braking, oversteer, and understeer. If you've done a driving schools in the past, it's pretty standard fare. We spent about 90 minutes in the classroom, before breaking us out into groups of 5 and heading out to the track.
Our group started off in the M3s, taking on a straightaway/curve combo, learning how to brake hard before the turn to transfer the weight to the front wheels, turning at the apex, and then accelerating out of the turn, applying those fundamentals we just learned into practice. We increased speeds as we got more comfortable with the cars and explored our limits. While one person managed to go off track, I personally found this exercise to be a little basic. But it was all part of the larger picture, preparing us for the track.
Next up was the skidpad in the M2s, where we practiced car control. While most skidpads I've been on have been wetted down to make them slick, this one had a special polished concrete surface that was slippery like ice, causing you to slip and slide at anything over 20 miles per hour. Here, we drove around a course, learning how to initiate and then recover from a skid (by quickly counter-steering while looking where you want to go while modulating throttle just so). Once our instructor was comfortable with everyone's progress, he let us dial it up a notch and drift around the course. So. Much. Fun.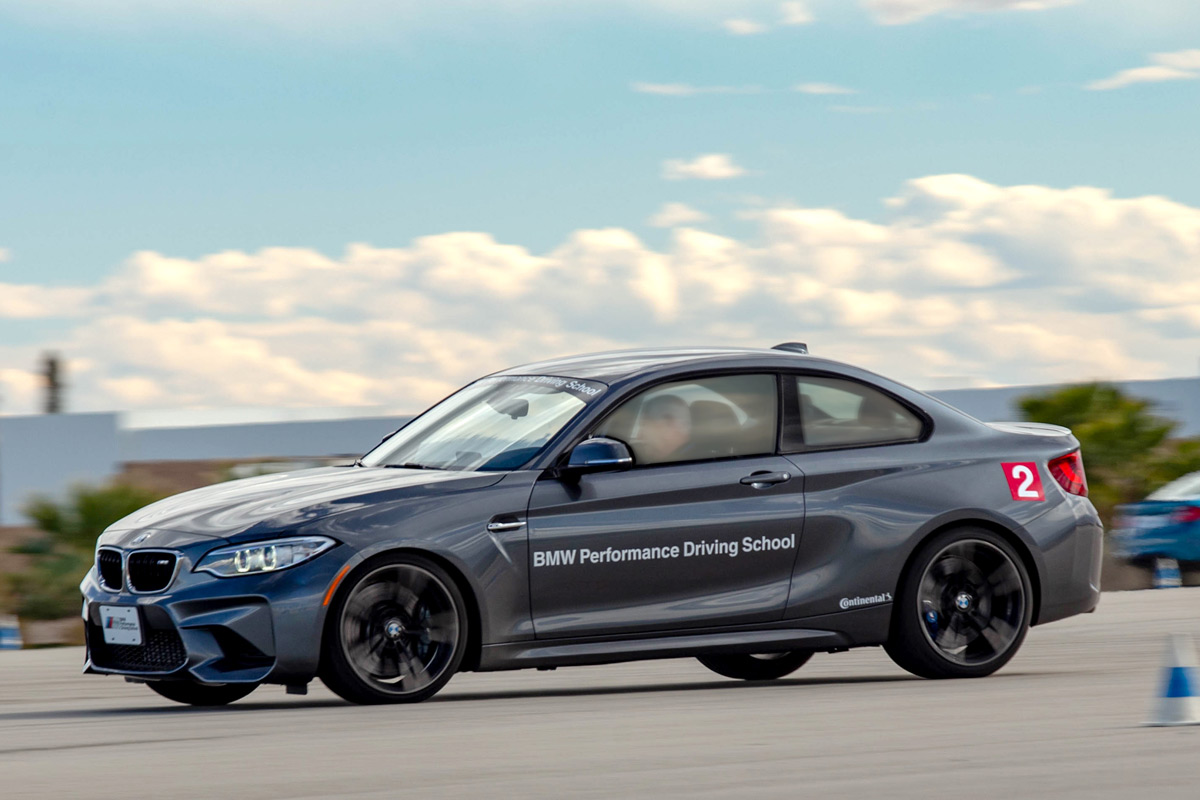 We also had a braking drill in the M4s, where we accelerated at full throttle before STOMPING on the brake with full force, and then turning at the apex. The point of this exercise was to show us how to scrub off speed fast and transfer weight as we prepared for a turn, rather than trail-braking into a corner. We did this over and over and over again, drilling this practice into our heads so that it would become second nature to us.
After lunch, we headed back onto the track for timed autocross laps, where we got to put a lot of what we learned in the morning into practice, while adding an element of competition into the mix, with all of us jockeying for the fastest times. The tricky part here was that you had to bring your car to a complete stop in a stop box, which isn't easy when you're racing towards the finish line at 60mph. I may have blown right through the stop box a few times.. 🙂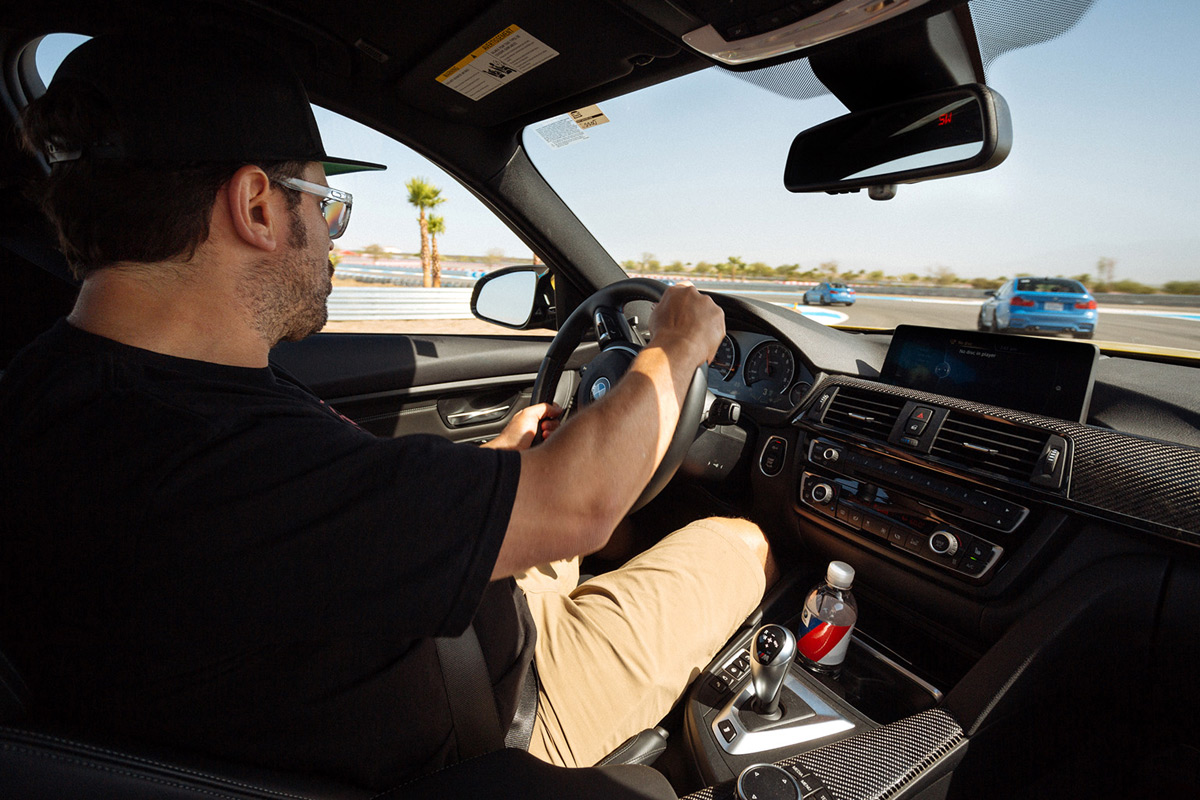 Day 2 is where things got interesting, as most of our time was spent on track at The Thermal Club, and the speeds here are considerably higher. After a brief classroom stint, where we got an overview of the track that we'd be driving, we drove over to the famed track (which has long been on my bucket list), and again broke into groups.
My group started in the beast that is the 600HP M5, and we got to experience the raw power of the car right off the bat, doing another braking drill. Only this time, we were accelerating to roughly 125mph before stomping on the brakes hard, getting the car aligned with the apex and accelerating hard out of the corners. As we progressed, the instructor would have us braking later and later, allowing us to carry more speed into the corner.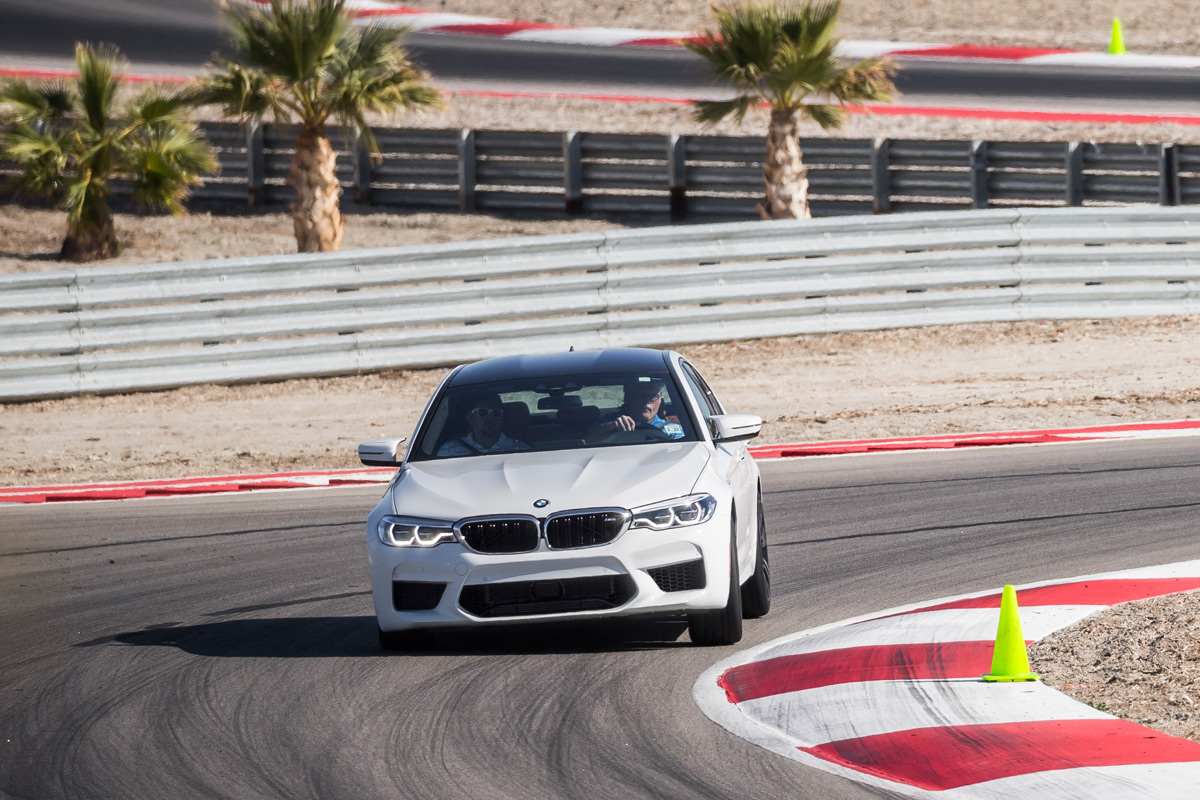 Next, we worked on a different, more technical section of the track with an S-turn, where we'd need to late apex in order to position ourselves correctly. This seemed to trip a lot of people up, but I really didn't have an issue with it, having watched video footage of this corner in the classroom earlier and following the suggestions that our instructor gave us.
After lunch, we drove over to the skidpad in the M2s, where we competed in a little cloverleaf competition. Yours truly managed to take home the win there, walking away with a fancy First Place medal after turning in a 39-seccond run. I guess all of my experience driving in the snow finally paid off. Or I just got really lucky..
From there, we made our way to an oval track for a "rat race". Here, two people would line up on opposite ends of the track and essentially chase down one another. At the end of 6 laps, whoever was ahead would win and move on to the next round. Once again, I came out on top, taking down everyone else in my group (with the last race being as close as they get), walking away with a stuffed rat as my prize. Get it, because it's a rat race?
Then it was finally time for the big event, with all of us driving the South Palm Circuit of The Thermal Club in it's entirety, at speed, in the M4s and M5s. Everything we had practiced over the past day and half was put into play, and it just clicked. Everyone had huge grins on their face afterwards, and it was definitely an experience that none of us will ever forget.
Once everyone had finished up, we got to go for hot laps with the instructors, who showed us what these cars could really do, tearing up what was left of the tires as they drifted sideways through the track at unfathomable speeds. Complete insanity.
All in all, I had an incredible time at the BMW Performance Center West at The Thermal Club, and I would highly recommend it to anyone who is looking to take their driving skills to the next level. The instructors have years of professional racing experience under their belts, the facility is great, the M cars truly are the Ultimate Driving Machines, and getting to really push them to the limit is a ton of fun!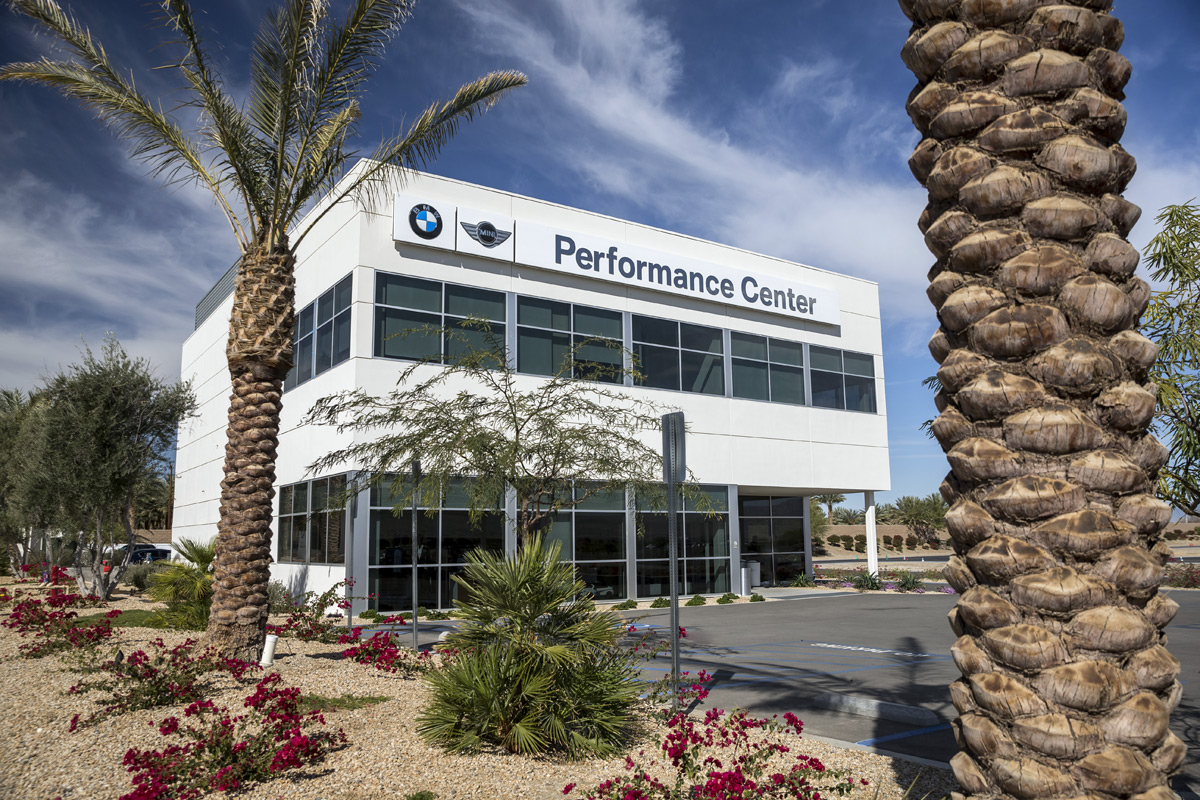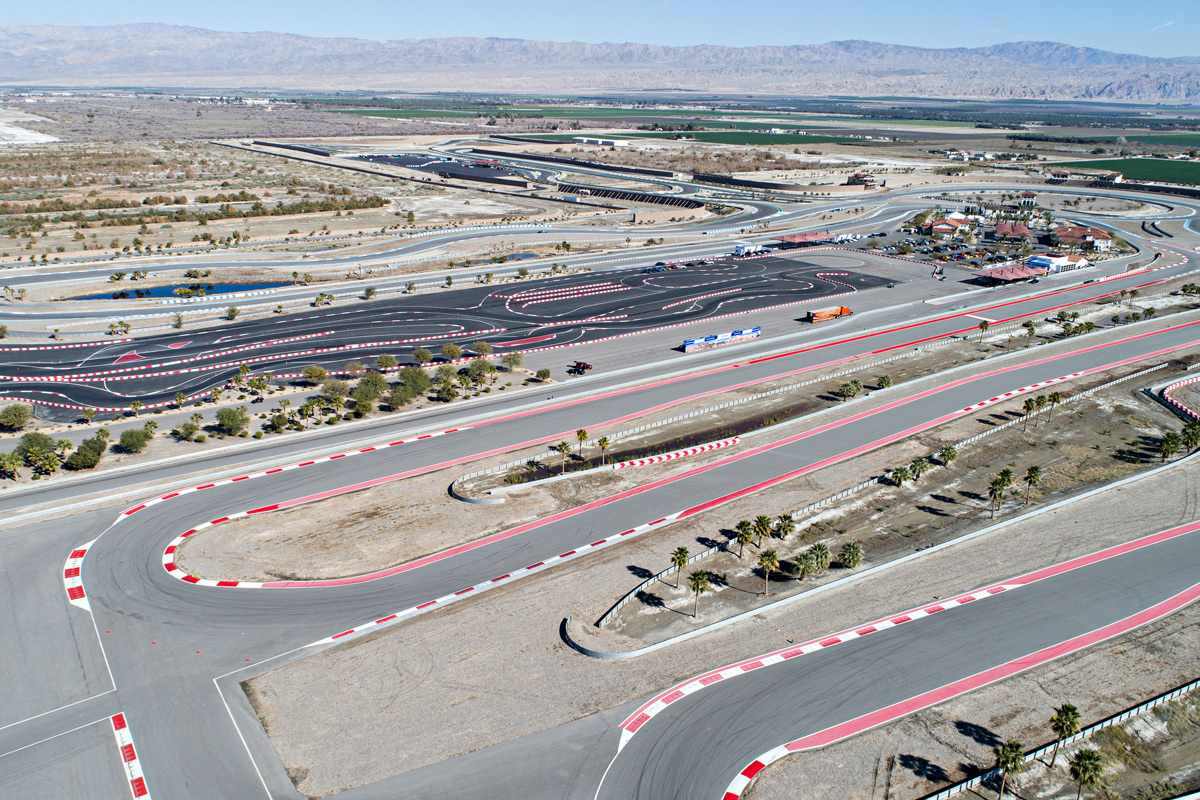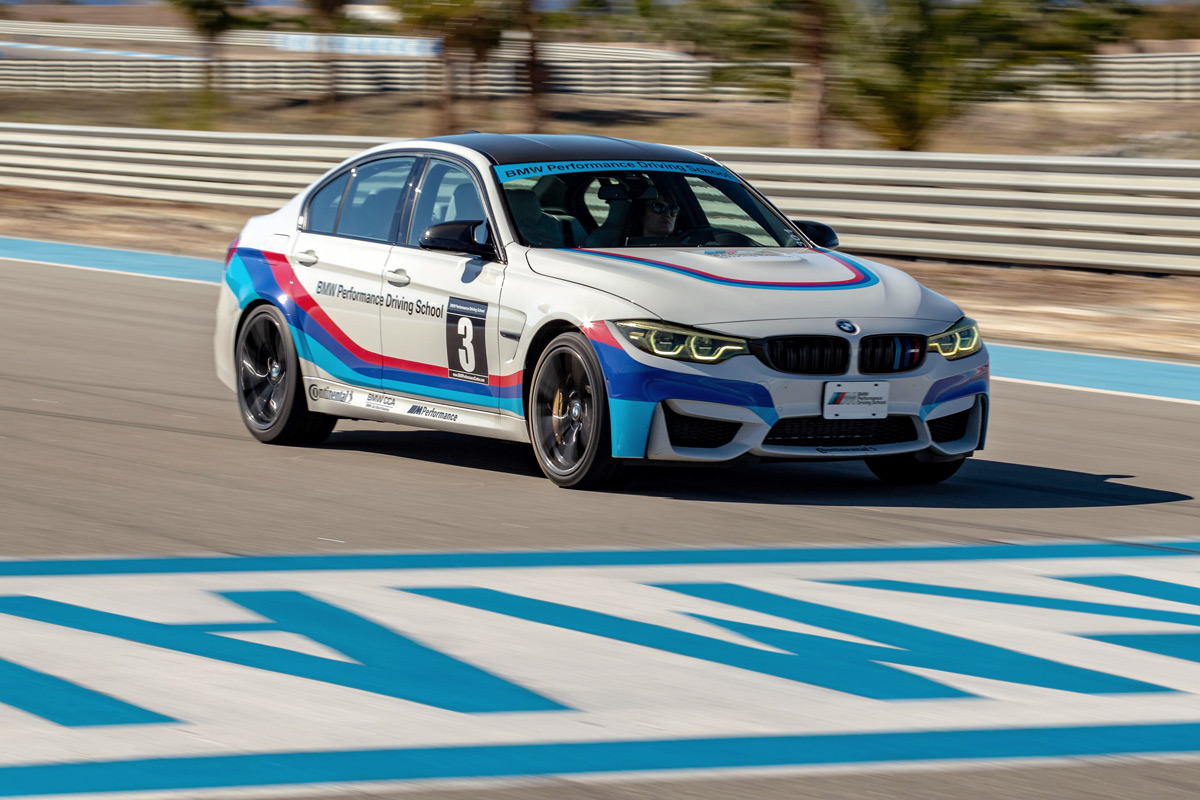 BMW offer a wide range of driving schools, including the Car Control School, Teen School, M School, M Track Drive, Mini Motoring School, and MINI Tricks and Stunts School, and even corporate events. I'm already thinking about coming back to do the MINI Stunt School, so I can get my Italian Job on, doing J-turns, reverse donuts, and all that fun stuff.
So what do you say, who's ready for an adrenaline-pumping adventure like no other? For more information on the BMW Performance Center and to book a class, click here.
This is a sponsored post. While the views expressed here were genuinely mine, consideration was paid to me by the BMW Performance Center.