First Drive: 2018 Ford Mustang GT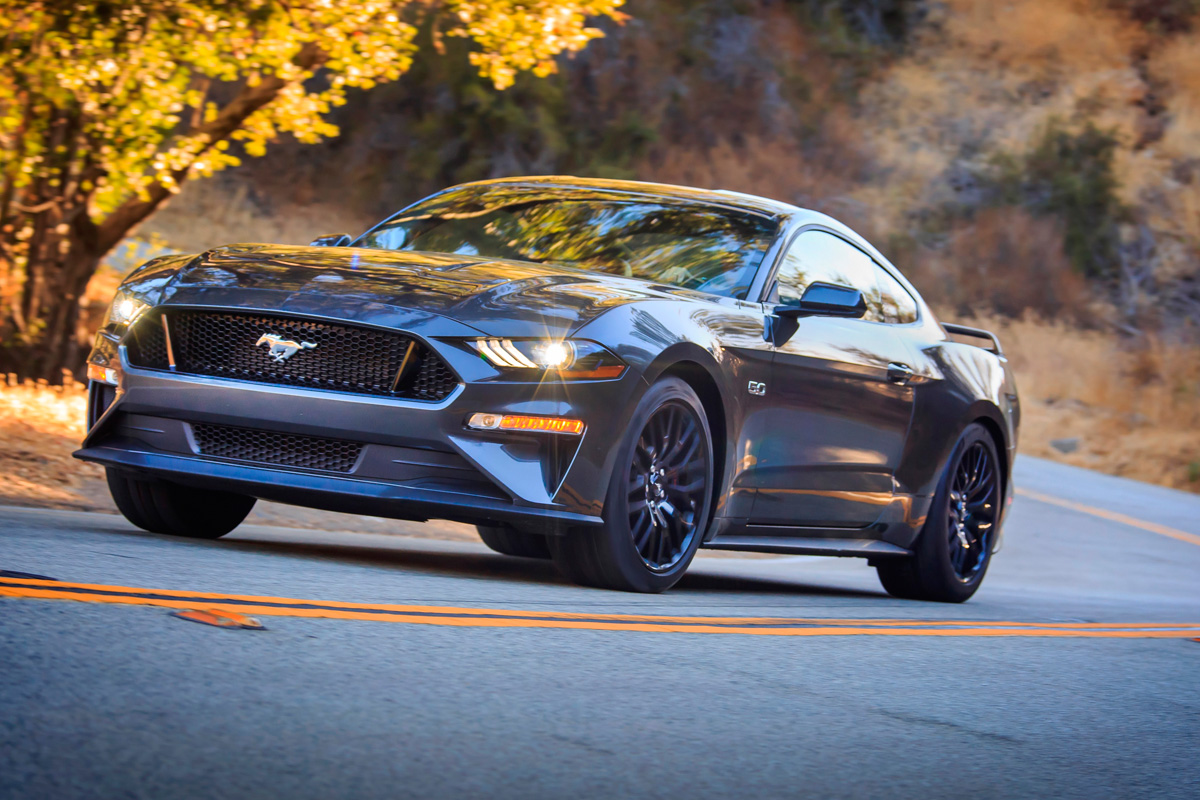 Back in January, Ford introduced the world to the 2018 Ford Mustang, a mid-cycle refresh of the iconic pony car that featured a leaner, more athletic look, along with a host of performance and technology upgrades that promised to dial up performance and improve the Mustang's handling. And after months of anticipation, we finally got the chance to drive Ford's latest pony car in sunny Malibu, CA.
Ford's legendary 5.0-liter V8 engine has been thoroughly reworked, boasting 460 horsepower and 420 lb-ft of torque, making this the most powerful, highest revving Mustang GT yet, using high-pressure direct injection and low-pressure port fuel injection (like in the Ford Mustang Shelby GT350) to deliver robust low-end torque, high-rpm power, and improved fuel efficiency.
While Mustangs go fast in a straight line, handling hasn't always been their strong suit. That changes for the 2018 model, which features new shock absorbers for better ride control, a new cross-axis joint in the rear suspension for increased lateral stiffness, and innovative stabilizer bars that bring sharper response and handling. If that's not enough, the optional MagneRide active suspension system dials things up to 11.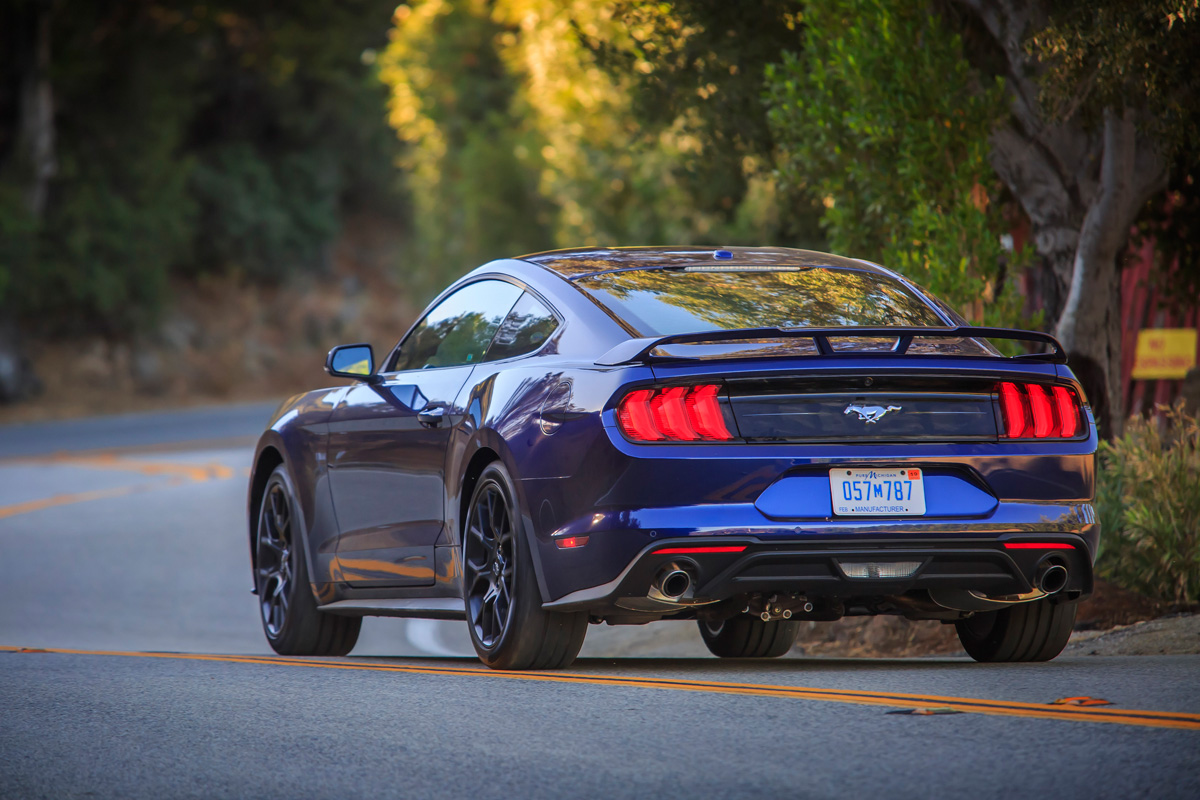 Other notable options for the 2018 Mustang include an all-new 10-speed SelectShift automatic transmission (which I actually preferred to the 6-speed manual), the above-mentioned MagneRide adaptive suspension, a 12-inch all-digital instrument cluster digital instrument panel that you can customize your way, and Active Valve Exhaust, which lets you control how loud (or quiet) you want your exhaust to sound.
The new 10-speed automatic transmission was a real eye-opener for me, as I didn't expect it to be as good (if not better) than the manual. But Ford absolutely got it right here. With a wide-ratio span and optimized gear spacing, this all-new gearbox helps deliver higher average power for acceleration, improving responsiveness and performance. And in Drag Strip mode, the engine torque doesn't drop when the car shifts, giving you peak engine torque and horsepower throughout.
As for the 12-inch LCD digital cluster, it's pretty damn cool, offering various screen layouts, 26 color options and displays for up to eight gauges. The screen can be easily personalized, offering different views for normal/snow/wet, sport, and track/drag modes.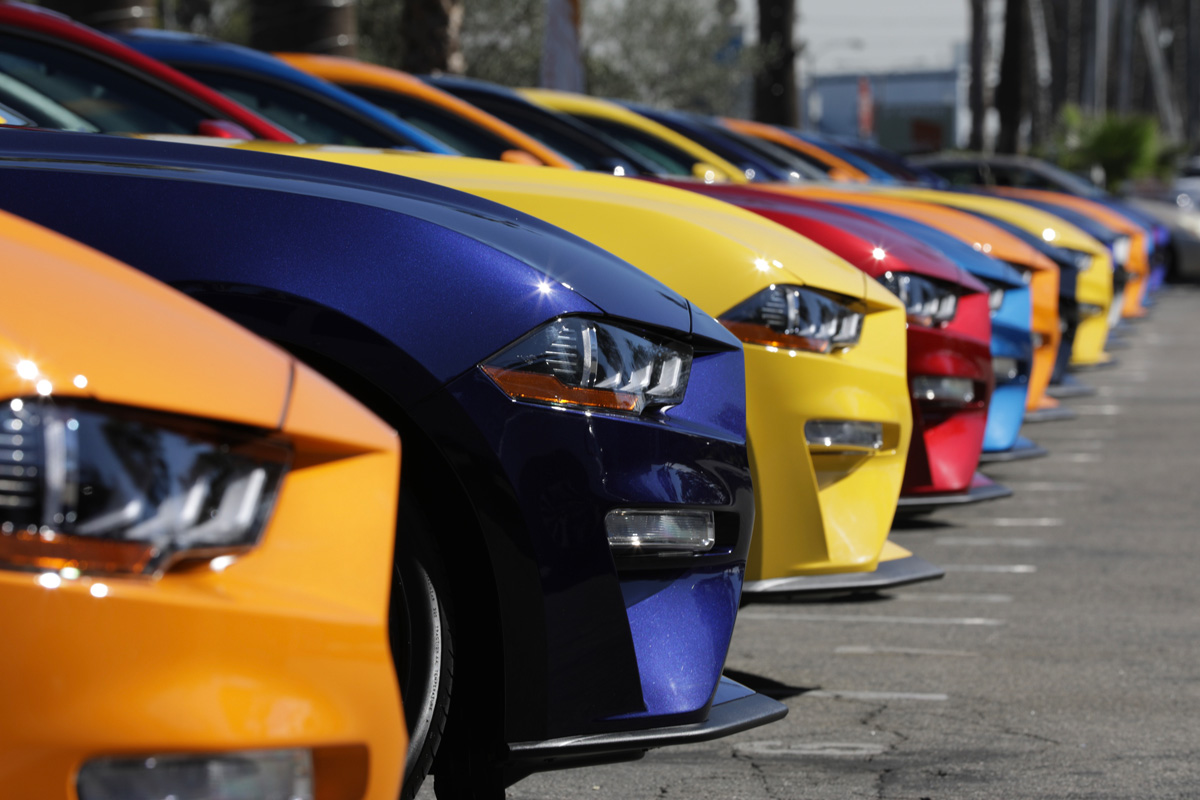 On the road, the 2018 Mustang GT felt like a proper sports car, one that begged us to push it to its limits. And push it we did, taking the car through some seriously twisty canyon roads at very high rates of speed. The Mustang never once wavered, with very little body roll, and the Michelin Pilot Sport 4 S tires delivering an unbelievable amount of grip.
Ford has succeeded in giving more of what pony car enthusiasts want most – More power, more technology, and more choices to make their Mustang their own. "We identified everything that is important to Mustang fans and delivered across the board, and we couldn't be happier with the end result," said Carl Widmann, Mustang chief engineer.
With a starting price of around $36,000, the 2018 Mustang GT represents a tremendous value. But if you go crazy with the options, that price can rise in a hurry. Many of the heavily-optioned testers we drove stickered at $50K or more, at which point the Shelby GT350 makes more sense. So choose your options wisely.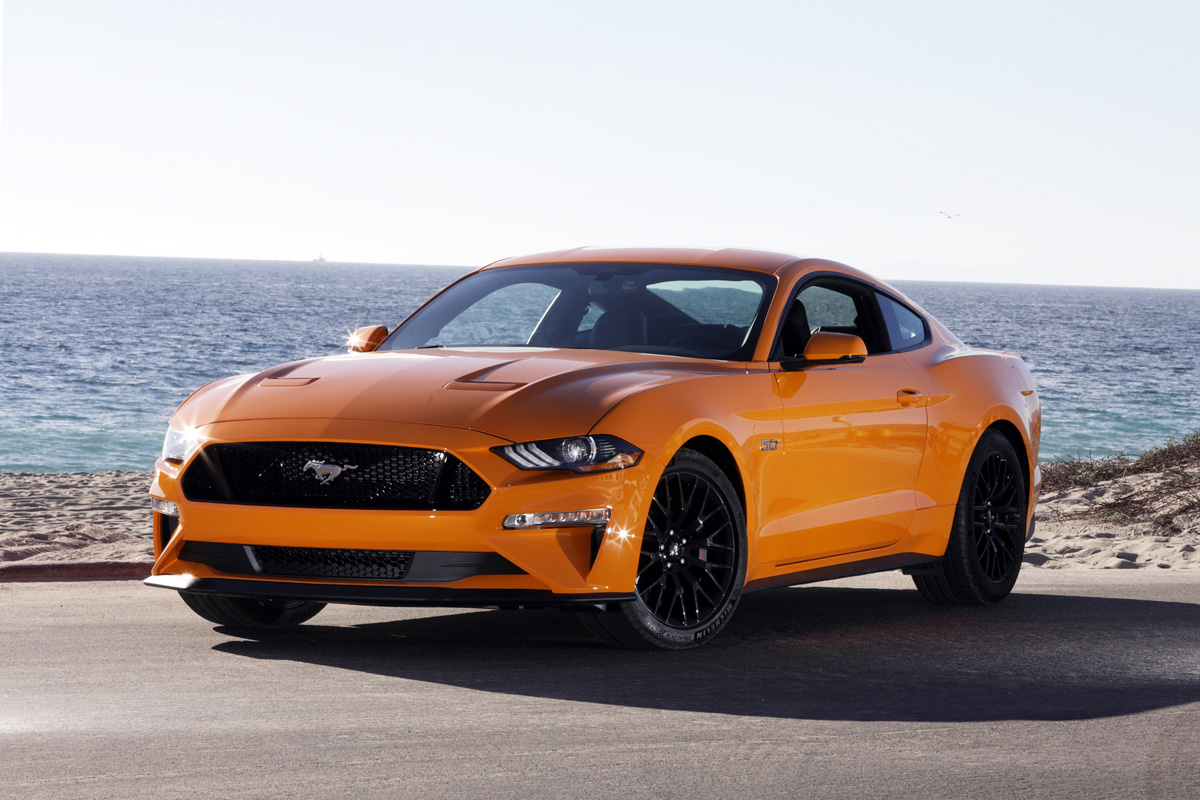 In the end, I can't say enough good things about the 2018 Mustang GT. Ford really knocked it out of the park with this "refresh", delivering a completely overhauled car that delivers exhilarating performance (0-60MPH in under 4 seconds), tons of technology (including a number of driver-assist aids), and a leaner, meaner look that's sure to turn more than a few heads.
The 2018 Ford Mustang GT proves to us that it's no one trick pony.