Review: 2017 Ford Mustang Shelby GT350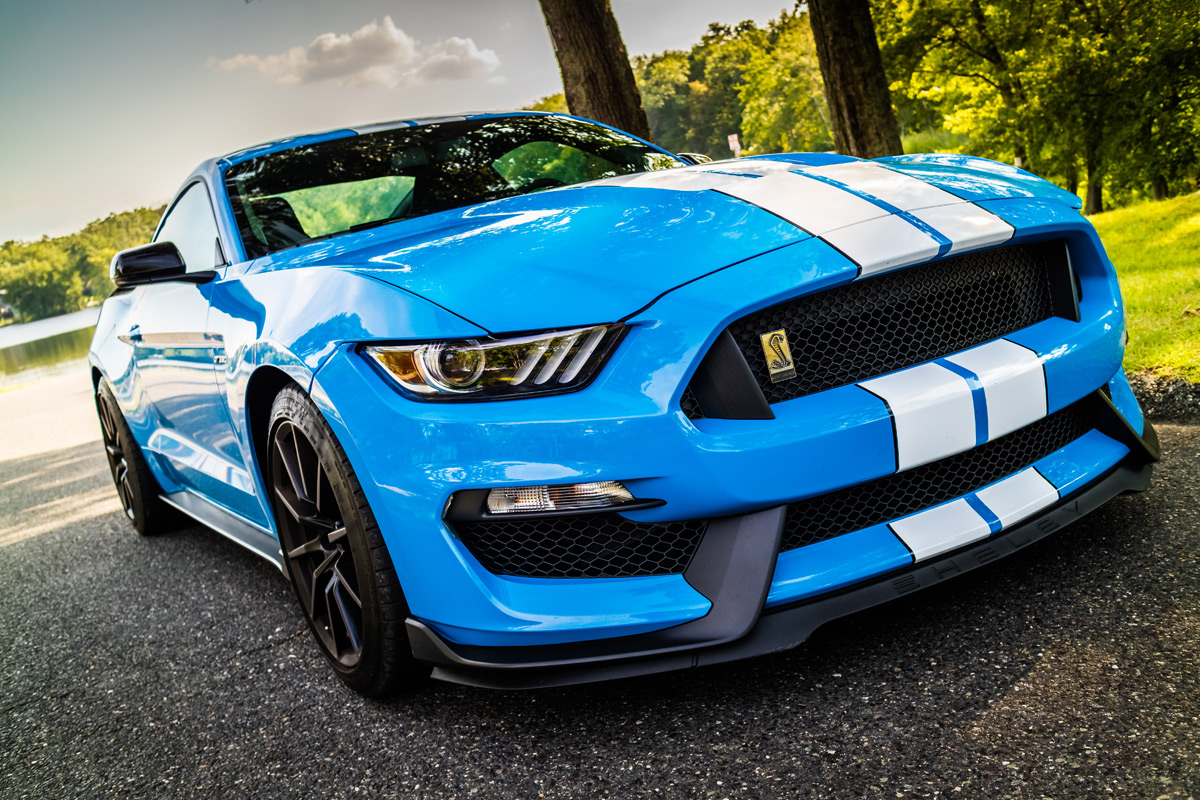 We live in a great time right now, where you can purchase a 435-horsepower sports car for just over $33,000. I'm talking about the 2017 Ford Mustang GT, which is one of the best bargains on the sports car market. But some people (present company included) wanted even more. More power, better handling, a louder exhaust, and a more aggressive look that would stop people in their tracks.
Ford Performance delivers all of that and then some with the 2017 Ford Mustang Shelby GT350, which gets an aggressive makeover, along with the performance chops to back it up. It is hard to miss the Shelby GT350 with its bulging aluminum hood, aggressive front fascia complete with a lower front splitter, new front fenders with functional fender vents, aggressive rear valance with functional diffuser, subtle rear spoiler, among other tweaks. The optional over-the-top racing stripes complete the package.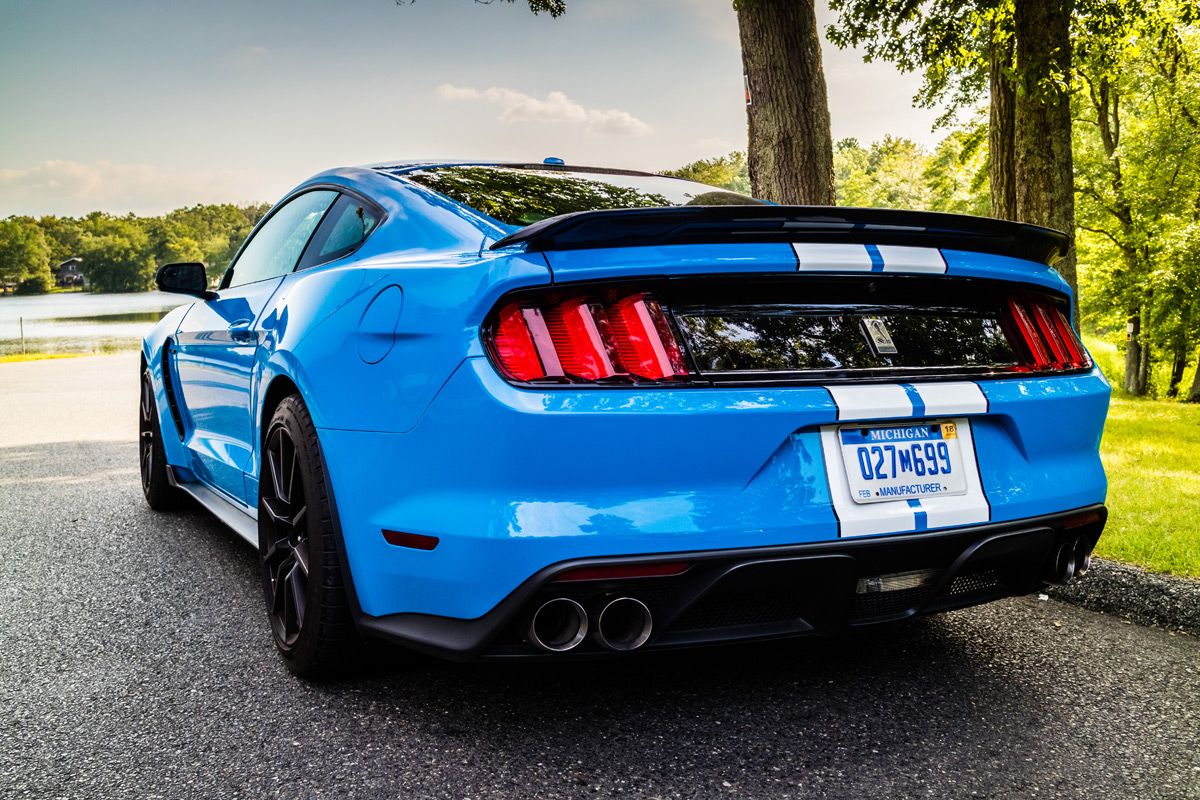 While it would have been easy for Ford to slap a turbo onto the car and call it a day, early in the development Ford decided that a high-revving, naturally aspirated V8 engine would best suit a track-focused Mustang. The result of their efforts? A remarkable 5.2-liter V8 flat-plane crank engine that produces 526HP and 429 lb-ft of torque, with a crazy high redline of 8,250 RPM. Acceleration is absolutely brutal, and the sounds (both from the engine and from the exhaust) will have you and your passenger smiling from ear to ear.
Ford went with a Tremec six-speed manual transmission for the GT350, and it has one of the lightest clutch pedals I've ever experienced, especially in a high-horsepower application like this. I have no idea how they did this, but it makes driving the Shelby in stop-and-go traffic an absolute breeze, while still giving you plenty of bite when you take it to the track.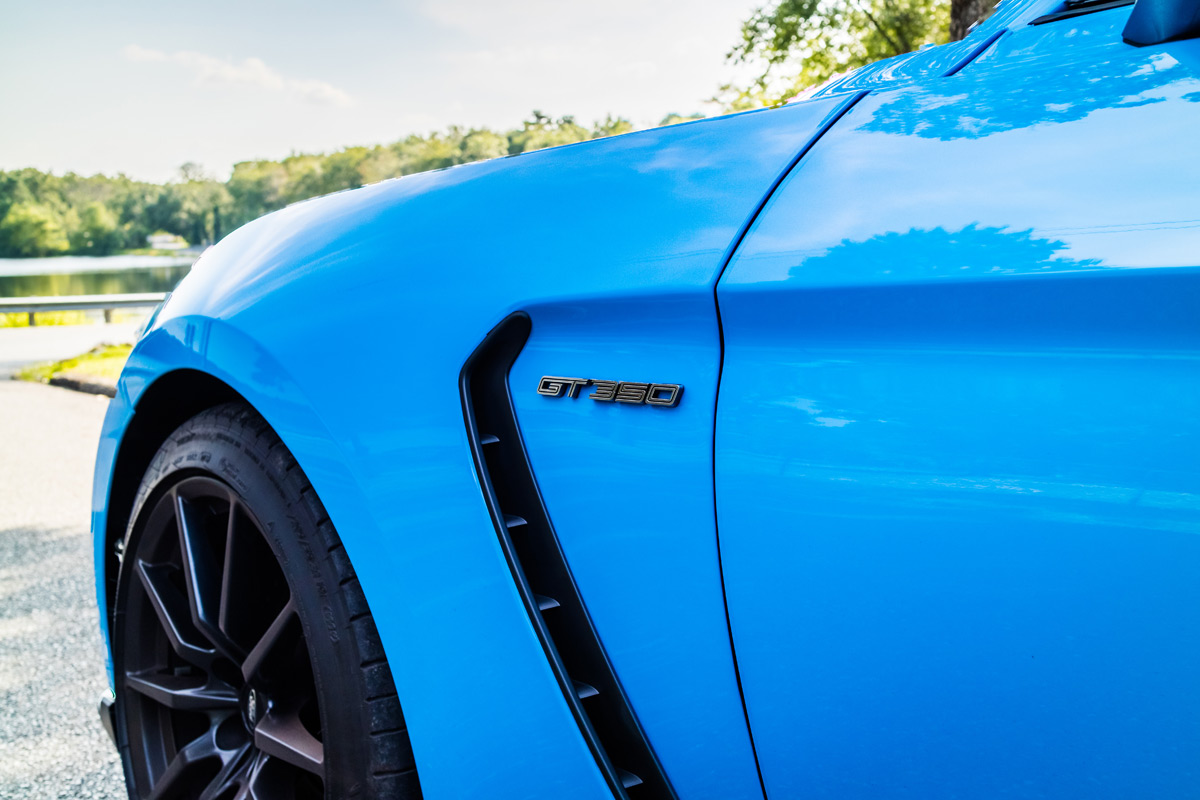 The Shelby GT350 also has plenty of stopping power, thanks to the most track-credible brake system that's ever been offered by Ford in terms of absolute stopping power, fade resistance and brake pedal feel. At the front are massive 15.5″ rotors clamped by Brembo six-piston fixed calipers with integrated caliper bridges, while rear 14.9″ rotors utilize four-piston calipers. This sucker stops on a dime!
Finally, rounding out the package is an incredible suspension setup that keeps the GT350 glued to the road no matter what you throw it's way. The MagneRide Active Suspension is now standard on the Shelby GT350, and it's capable of fine-tuning the individual dampers response every 10 milliseconds for optimum handling performance. Coupled with a 28% stiffer platform and super-sticky 19-inch Michelin Pilot Super Sport tires, it makes for the best handling Mustang we've ever driven.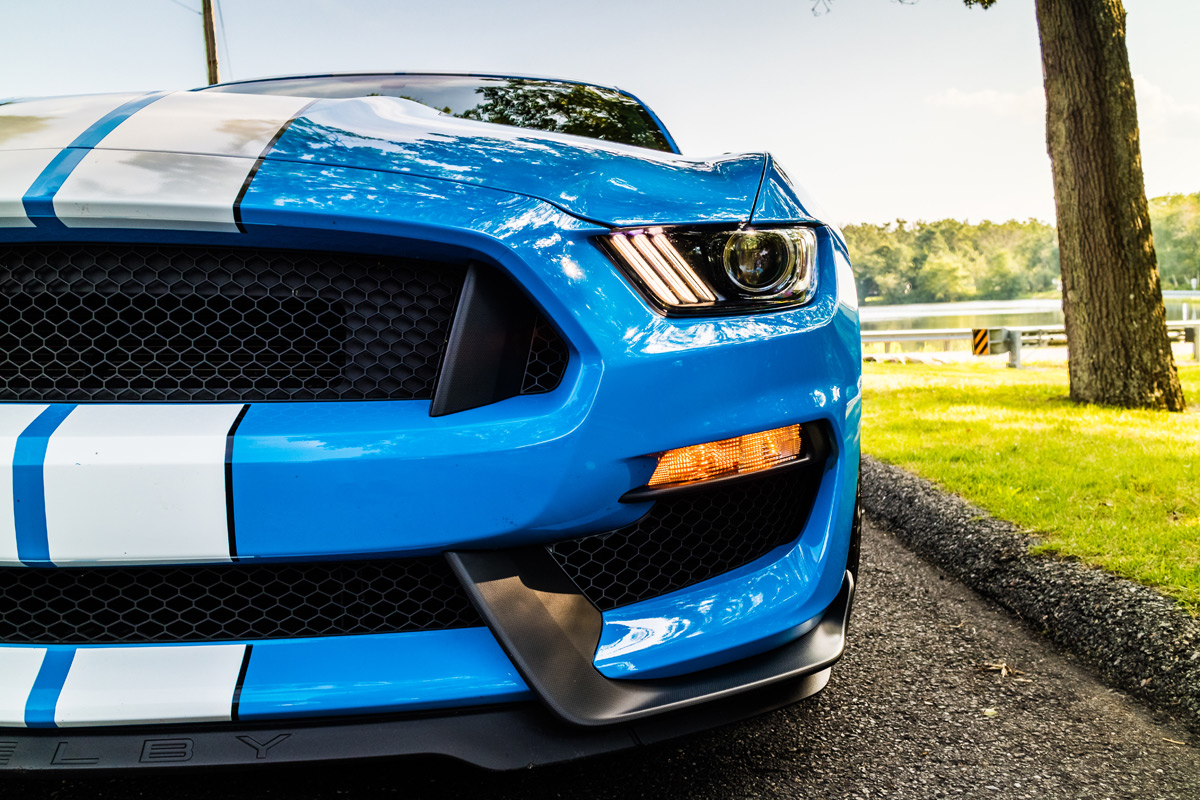 As for the interior, it's what you'd expect from a Mustang, with a few key upgrades aimed at the track-minded. Recaro sports seats keep you firmly in place even at triple-digit speeds, yet are comfortable enough for daily use. The flat-bottom Alcantara steering wheel is a nice sporty touch, and also makes it easier to get in and out of the car at the track. And if you opt for the $3000 Tech Package, you get a bunch of goodies like power leather-trimmed seats, Shaker Audio, SNYC 3 with an 8-inch touch screen, and dual zone climate control.
Overall, we think Ford Performance knocked it out of the park with the 2017 Shelby GT350, delivering a pony car that pull double-duty as a daily driver and a weekend track monster, without making any compromises on either side. The biggest gripe we had about the GT350 was about how thirsty it is, requiring regular stops for gas. But when you fire up the car and hear that glorious exhaust note (especially in Sport exhaust mode), you forget all about the dismal 14MPG it returns around town.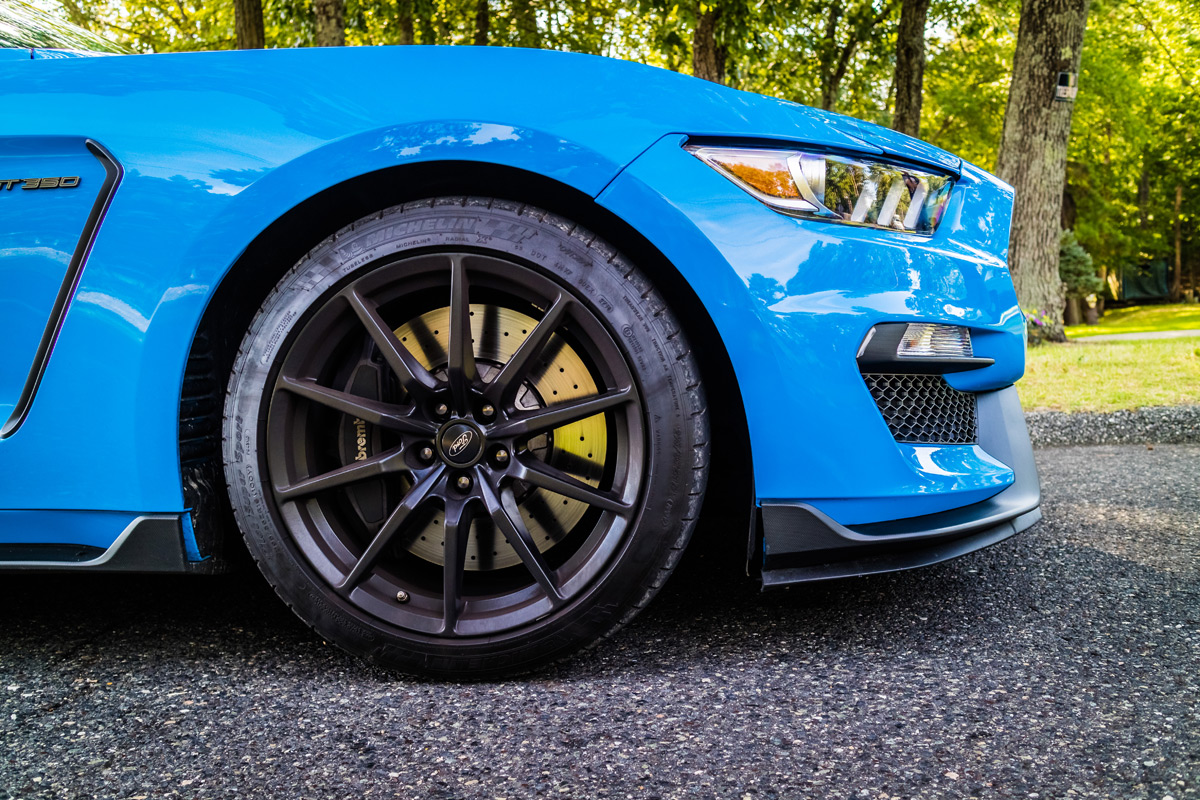 Hats off to Ford Performance for building a car like the Shelby GT350, essentially a track car that's also street legal. If I had $60,000 burning a hole in my pocket, there's no question that I'd race down to my local Ford dealership and order one for myself. It's just an amazing car in every aspect – it's ridiculously fast, handles great, sounds insane, and looks mean as hell. Seriously, what more could you ask for?
I think the 2017 Shelby GT350 is one of the best sports car on the market today, and if you don't believe me, I encourage you to visit your local dealership and test drive one for yourself.
Photos and video courtesy of Timothy Mullin Media.