Watch The Bugatti Chiron Accelerate From 0-249-0 MPH In Just 42 Seconds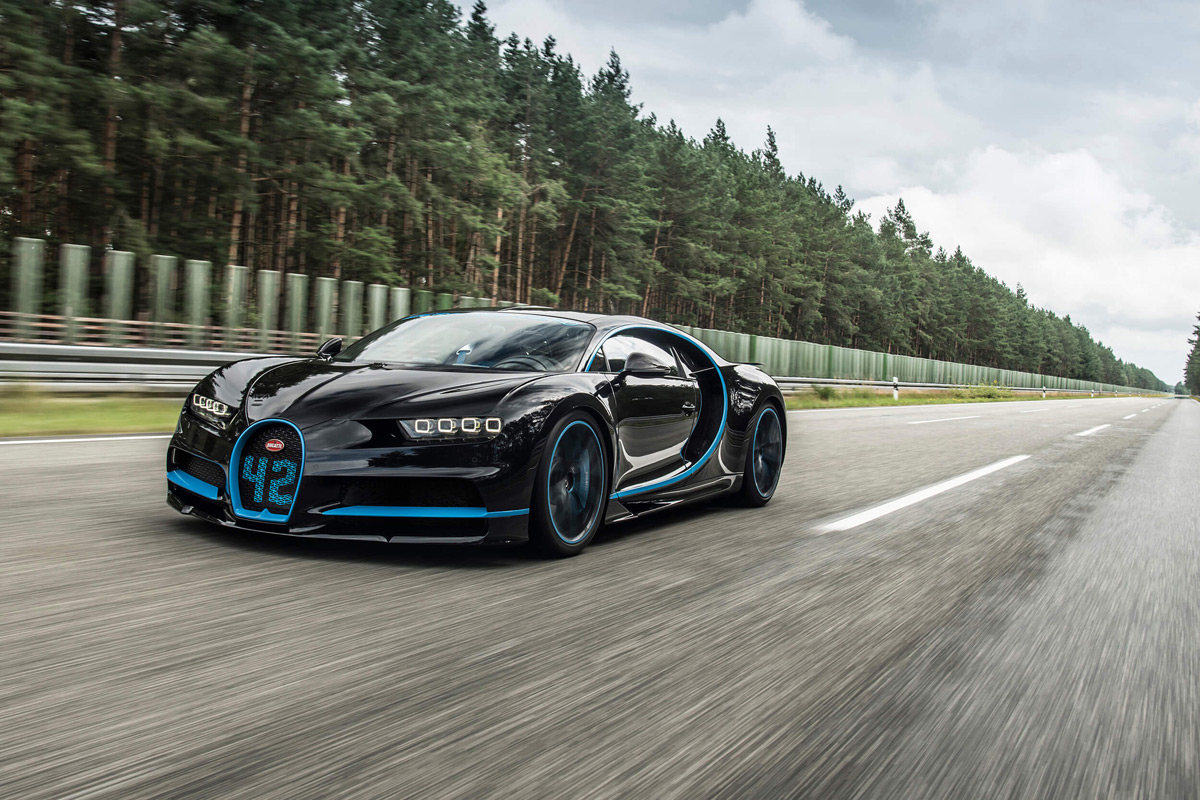 The Bugatti Chiron is one of the fastest and expensive cars on the planet, with an 8.0-liter W16-engine that puts out an incredible 1,500+ horsepower. Not bad, if you can afford the $3 million price tag.
While most of us will never see a Chiron in real life, let alone set foot inside of one, Bugatti has given us the next best thing, an incredible video showing the Bugatti Chiron accelerating from zero to 249 MPH and back to zero.. in just 41.96 seconds, setting a world record for a production vehicle.
The folks at Bugatti found a long stretch of pavement, strapped Formula One and IndyCar driver Juan Pablo Montoya behind the wheel, and told him to go for broke. He uses Launch Control to achieve a standing start.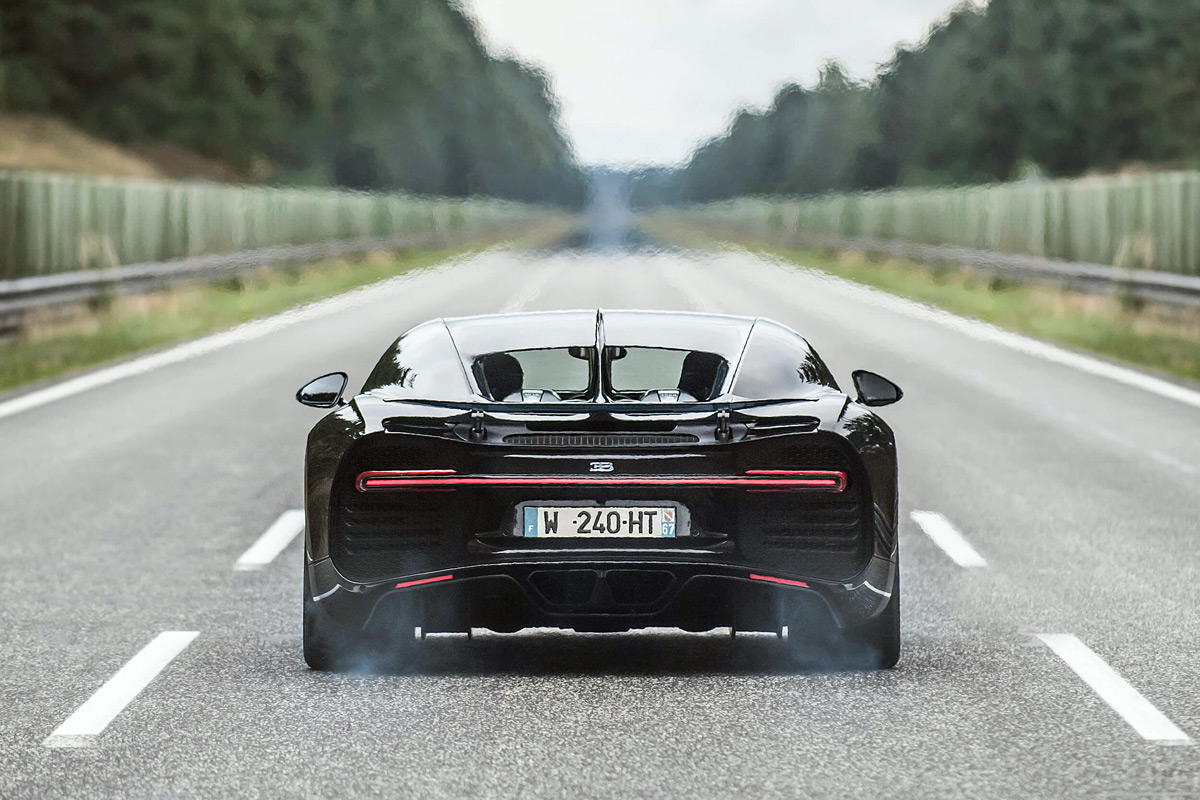 From there, we see the incredible acceleration of the Bugatti Chiron, its absolutely linear power curve and the enormous torque the result of the two-stage turbocharging system. Montoya keeps the gas pedal floored until he hits 400 km/h (249 MPH), at which point he steps firmly on the brakes. Only 0.8 seconds after hitting the brakes, the rear wing moves up to an angle of 49°, forming an air brake that decelerates the Chiron quickly.
After an incredible 9.3 seconds and 491 meters, the Chiron comes to a halt.
Montoya was thrilled at the acceleration and braking performance of the Chiron. "The Chiron is so incredibly fast it takes your breath away. And its braking is at least as impressive," is how he describes his impressions following the record run.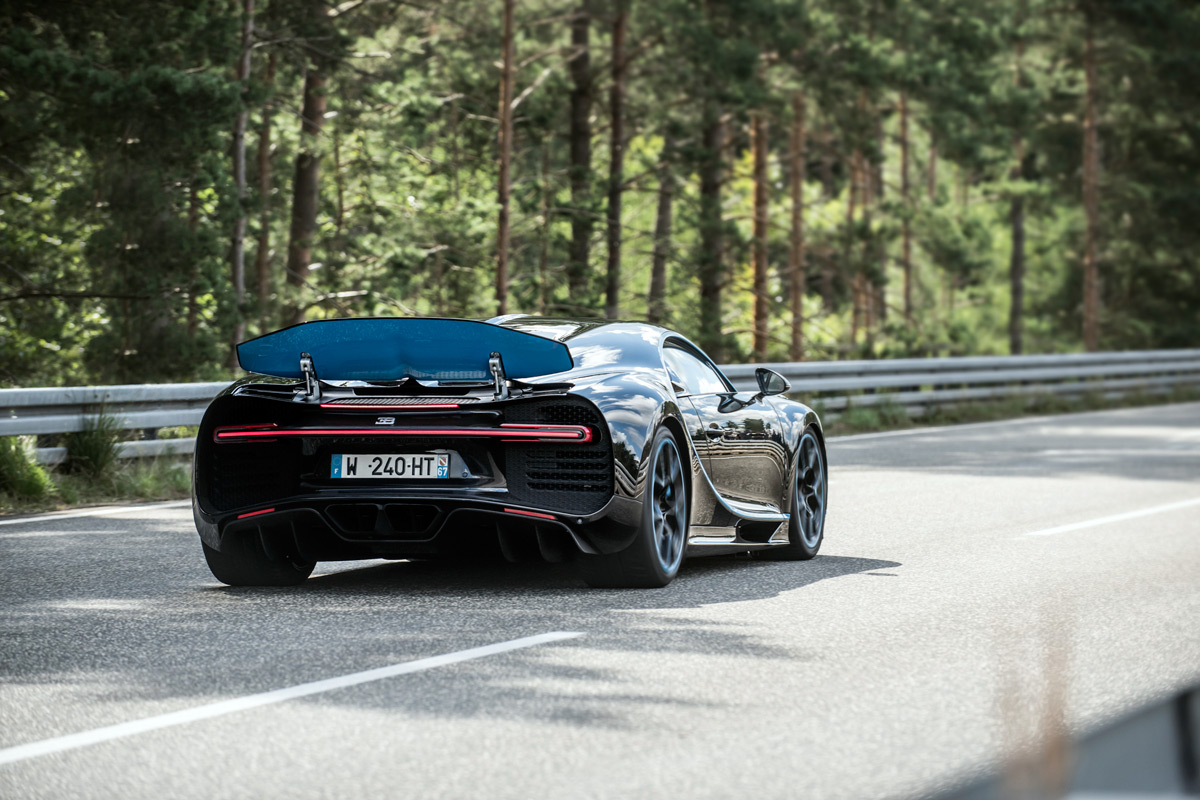 So buckle up, turn your speakers way up, and watch the incredible record-setting 0-400-0 km/h run below.
And for those wondering what kind of vehicle was able to keep up and capture this footage of the Chiron as it accelerated north of 200 MPH, turns out it was another Bugatti Chiron!