Watch Ken Block's Death-Defying Run Up Pikes Peak In 'Climbkhana'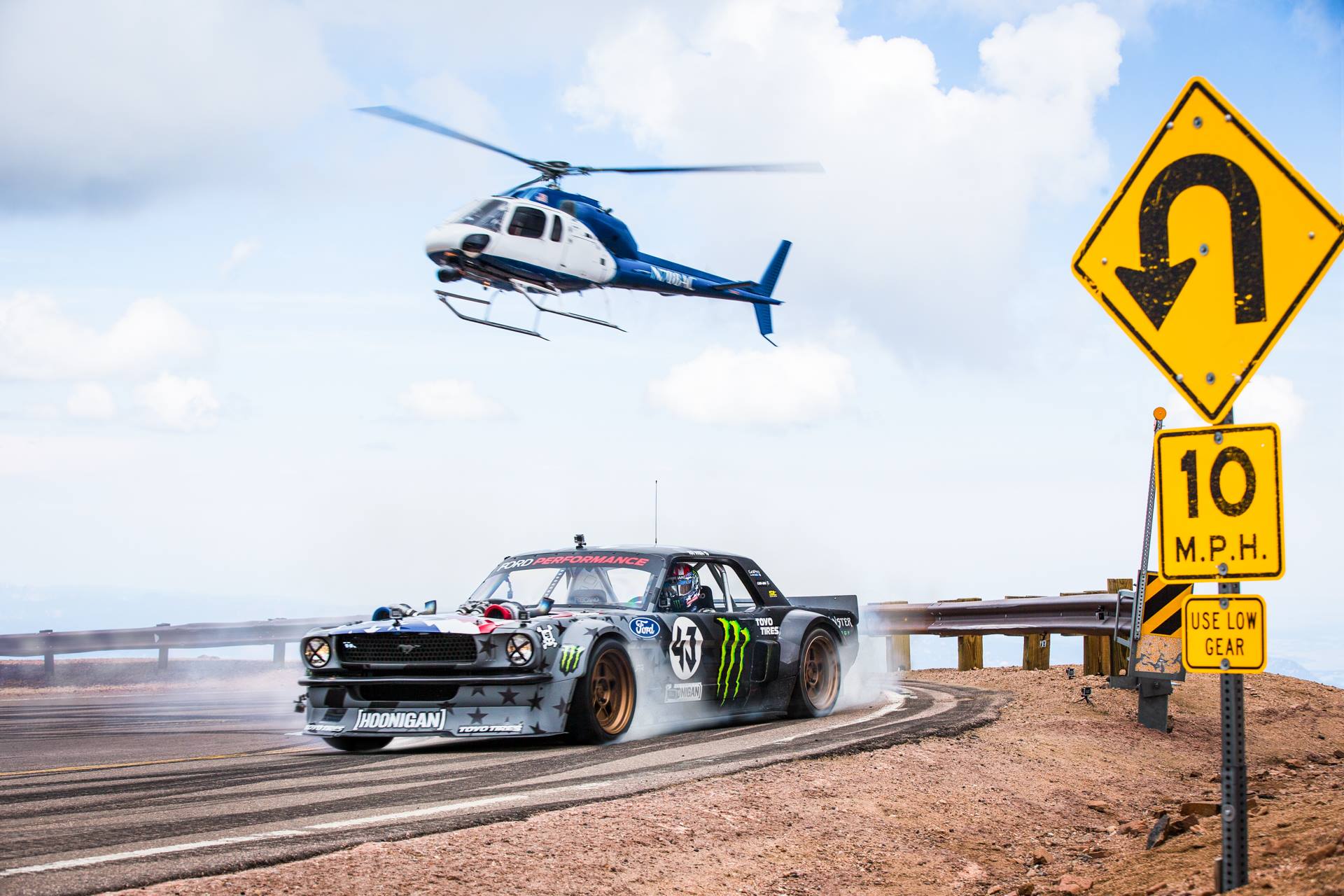 It's man versus mountain in Climbkhana: Pikes Peak, the next evolution of Ken Block's Gymkhana series, with the king of drift taking on the infamous Pikes Peak in his 1,400-horsepower twin-turbo methanol fueled 1965 Ford Mustang Hoonicorn RTR V2.
As with all of Block's Gymkhana videos, there's plenty of donuts, drifting, and hooning around as he makes is way through the 12.46 mile, 156-turn course. Only this time, the stakes are WAY higher, as one wrong move could send him flying off the side of a sheer cliff.
This is seriously one of his riskiest videos to date, and there's a moment in the video (at the 5:25 mark) where it looks like he's done for.. I'm pretty sure those sticky Toyo Proxes R888R tires saved his life!
As you'll see, he doesn't take the fastest route, but he burns plenty of rubber on the way. 🙂