Review: 2017 Dodge Challenger SRT Hellcat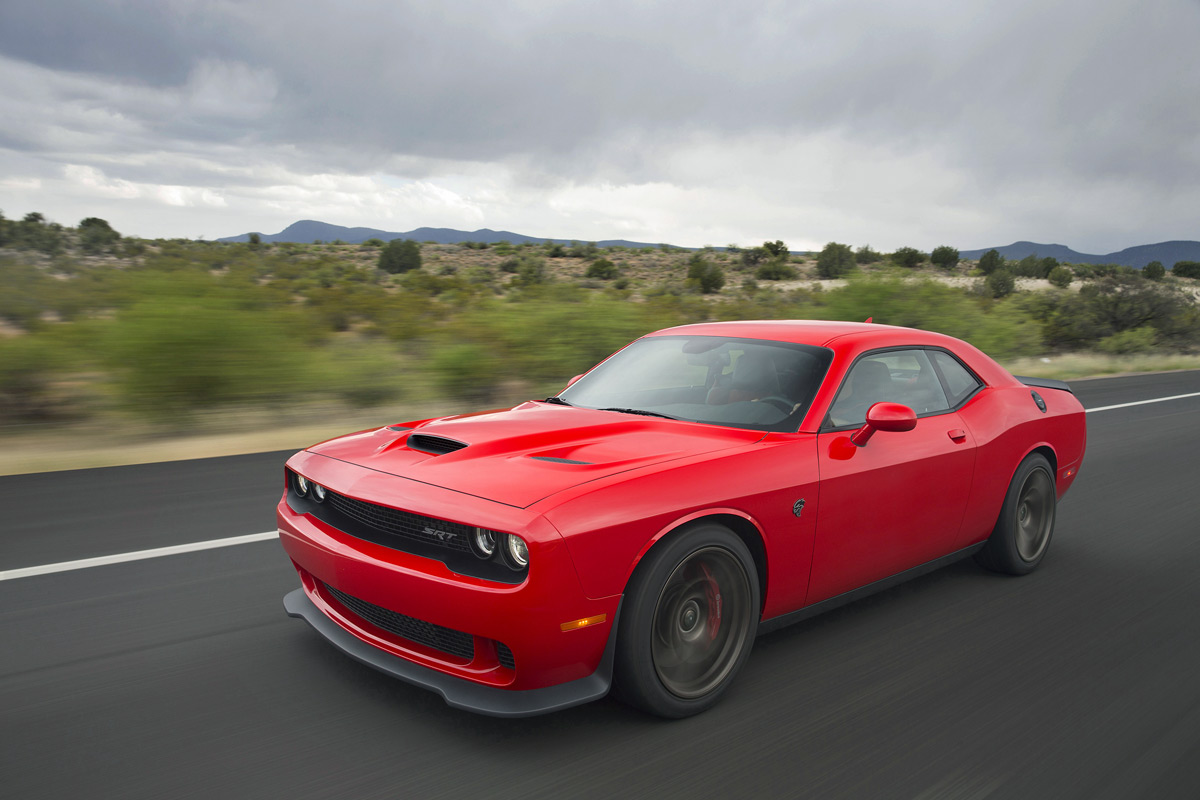 Heads turned and fingers pointed as we rumbled through the car show parking lot, looking for a prime spot to put the big Hellcat in the lot filled with a mixture of modern and classic cars. Garage-issue, souped up pickup trucks and oddball mishmashes of street rods made from combinations of Detroit-based brands were ignored as the big Dodge cat slid down the aisles.
The Challenger SRT Hellcat is well-known amongst automotive enthusiasts and when one appears, they all stop and admire. And no one seemed terribly surprised when five of us climbed out of the big muscle coupe, though. The Challenger's interior roominess is also well-understood amongst modern car lovers.
For a week, we drove the 2017 Dodge Challenger SRT Hellcat in the wilds of Eastern Wyoming, where the plains meet the Rockies and open roads and open range rule. On that particular day, we'd spent a comfy two hours driving from Cheyenne, Wyoming, over the border and up to Gering, Nebraska. This was our annual pilgrimage to the largest classic car show in the region, the Gering Father's Day Classic.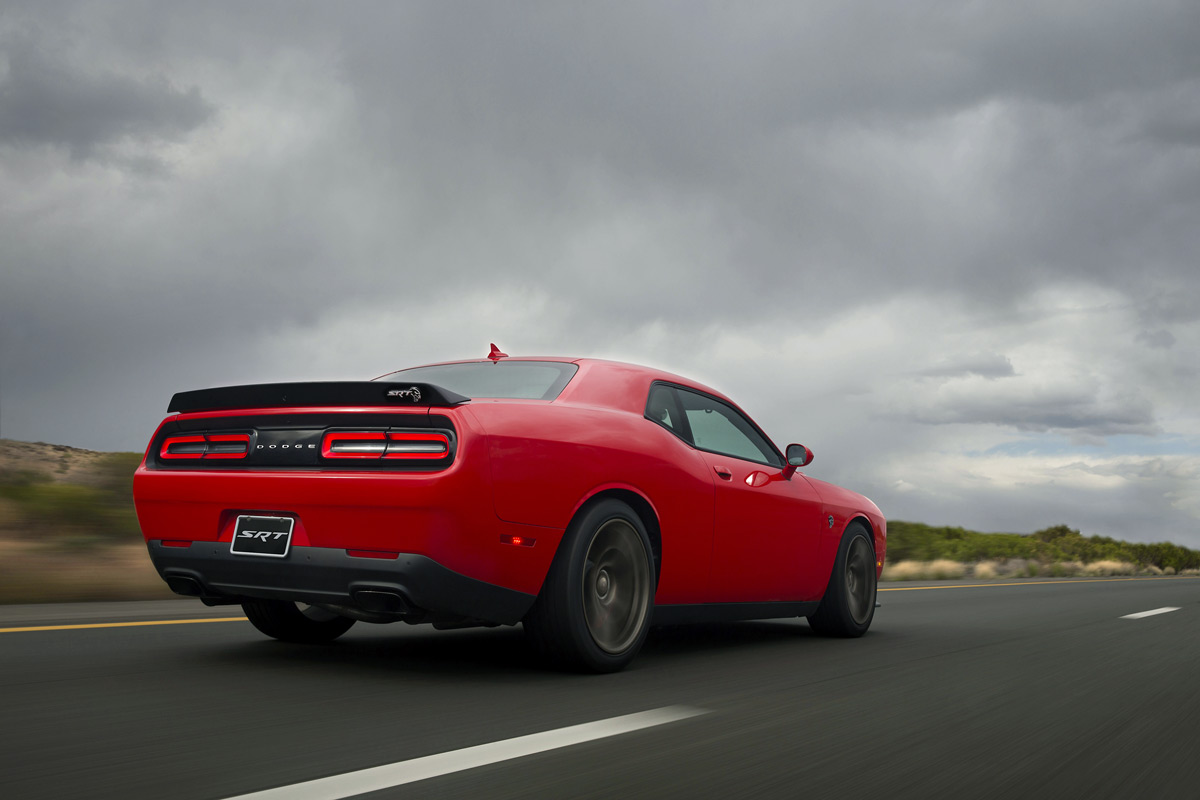 This year, we arrived in style. The Hellcat is never quiet, even at an idle. The rumble is felt as much as it is heard with a visceral presence of its own. That comes from the extremely well-tuned exhaust pipes coming off of the monstrous 6.2-liter V8 that's supercharged to an ungodly 707 horsepower and 650 lb-ft of torque.
The big Challenger comes with either a six-speed manual transmission or an eight-speed automatic. While it might seem anathema to enthusiasts, you'll get a lot more performance out of that automatic than you will the stick. With a machine capable of rocketing from a standstill to sixty miles per hour in only 3.6 seconds, having both hands on the wheel suddenly becomes pretty damn important. Especially considering the big Challenger weighs in the neighborhood of 4,500 pounds. Even Dodge says that the automatic transmission will net faster 0-60 times than the manual. About 3 tenths faster, in fact, with the six-speed being rated at 3.9 seconds.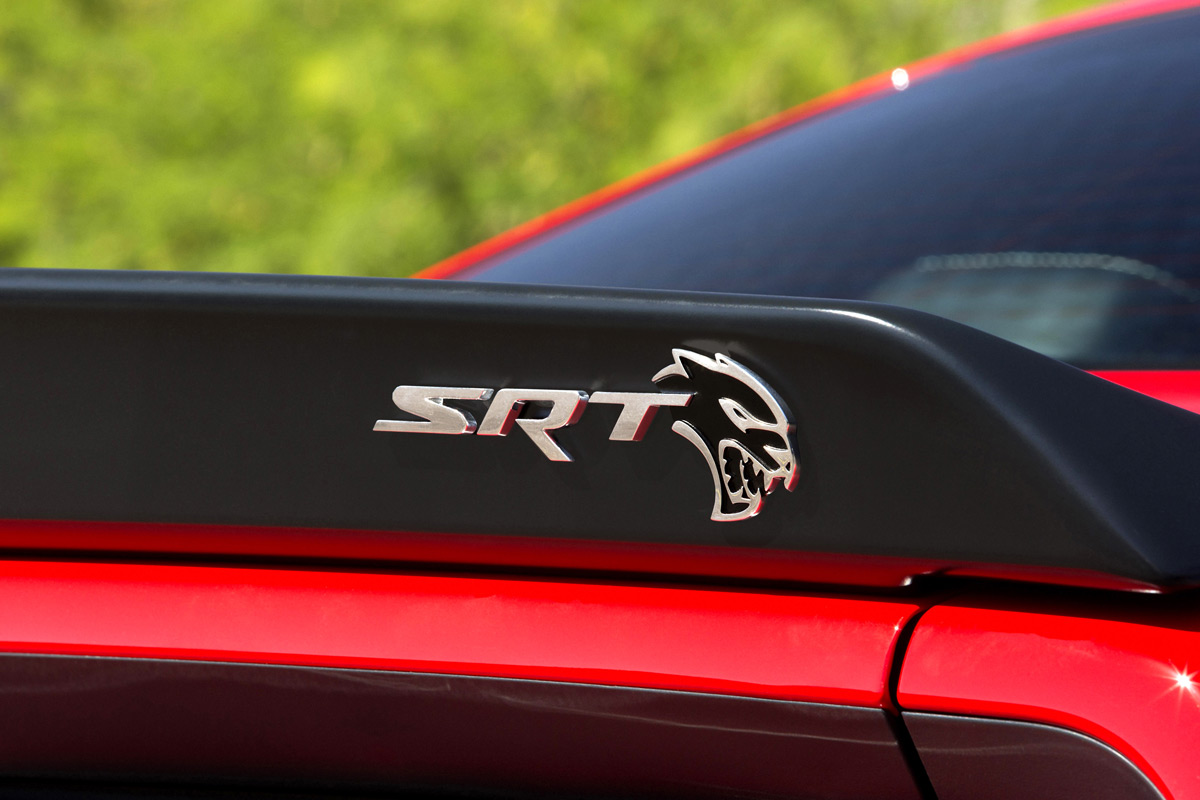 Handling the Hellcat is a science that requires a lot of artistic finesse. Just pointing the wheels forward and punching the accelerator doesn't produce good 0-60 or quarter mile times. It will very likely produce snaking tread trails and an offroad extravaganza of dirt throwing as the big beast leaves the pavement after you've lost control. Equipped with Pirelli P Zero summer tires (a $700 upgrade that's well worth it) improves a lot of the handling dynamics track enthusiasts and back road wannabes will desire. The standard all-season tires just don't do much for the big Hellcat's drive.
Whatever the tires, though, the driver matters a lot. Not knowing how to handle the Challenger SRT Hellcat is a sure way to end up pointed in the wrong direction.. or much worse. Add to that the fact that each piece of pavement is different, so learning how to control on your particular stretch is also important. With practice, we managed to get past the tepid first runs with poor returns, experienced a few sphincter-puckering traction loss shimmies, and finally figured out the right pedal formula for getting our best times consistently.
We weren't hitting factory numbers, by any means, but beating four and a half seconds became easy and our best times were below four, making us quite proud. We were also impressed with ourselves in that the pavement was mostly clean when we were done. Because we're pros. Or just lucky.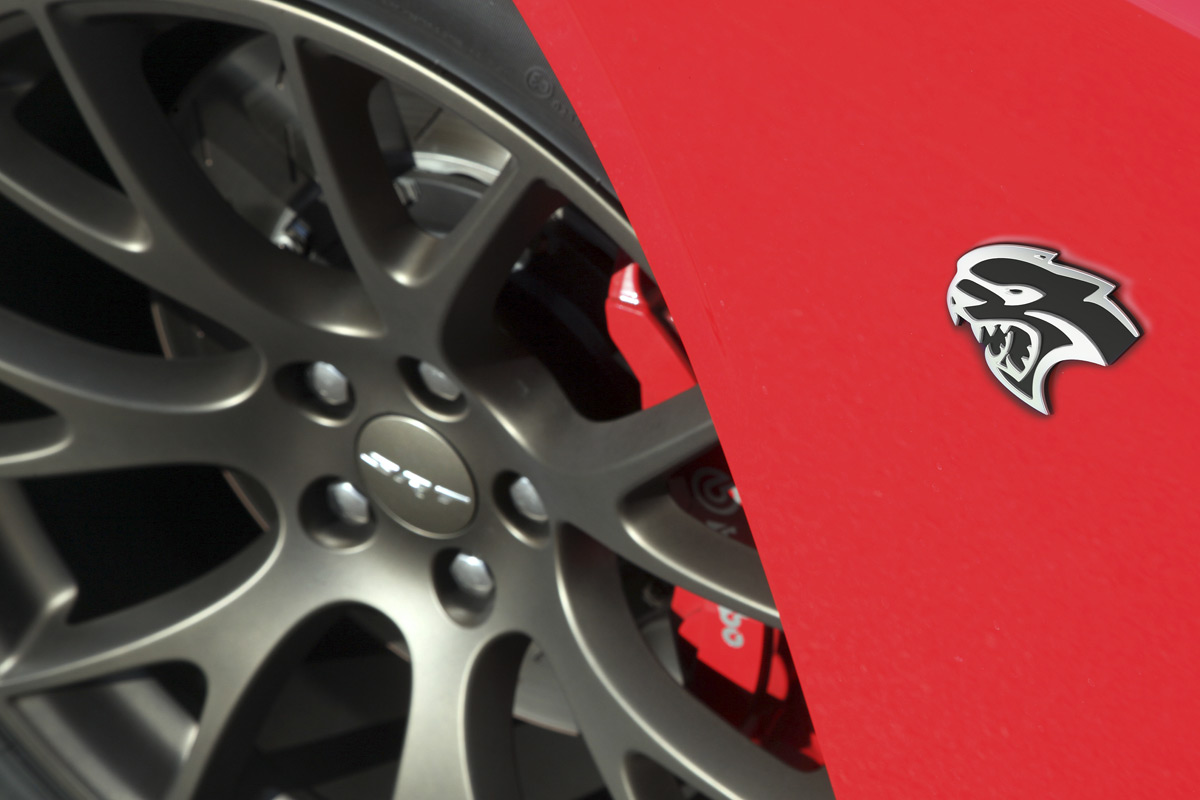 Beyond drag strip performances, though, the 2017 Challenger SRT Hellcat also offers fun everyday driving. Fuel economy isn't great and if you have to ask what it is, you probably aren't in the market for a car like this. We have a gas guzzler tax for a reason and you'll be paying it when you buy a Hellcat. Like all Challenger models, though, the big Hellcat is roomy, extremely comfortable, and smooth on the road. This is the last of the truly American muscle cars and it embodies the smooth-running, comfortable way that our unique take on performance has always had. This means that the Challenger Hellcat can be not only a fun weekend runner, but an everyday driver as well.
The added fun of having all of that power on tap whenever you'd like is another big bonus. Getting out on the freeway and passing into the left lane to get around a semi-truck or a couple of slower moving cars means little insta-thrills. Pushing down the pedal and hearing the engine suddenly roar with delight is addictive; as is seeing the looks on others' faces as you rocket past them with the unmistakable sound of an unbridled V8.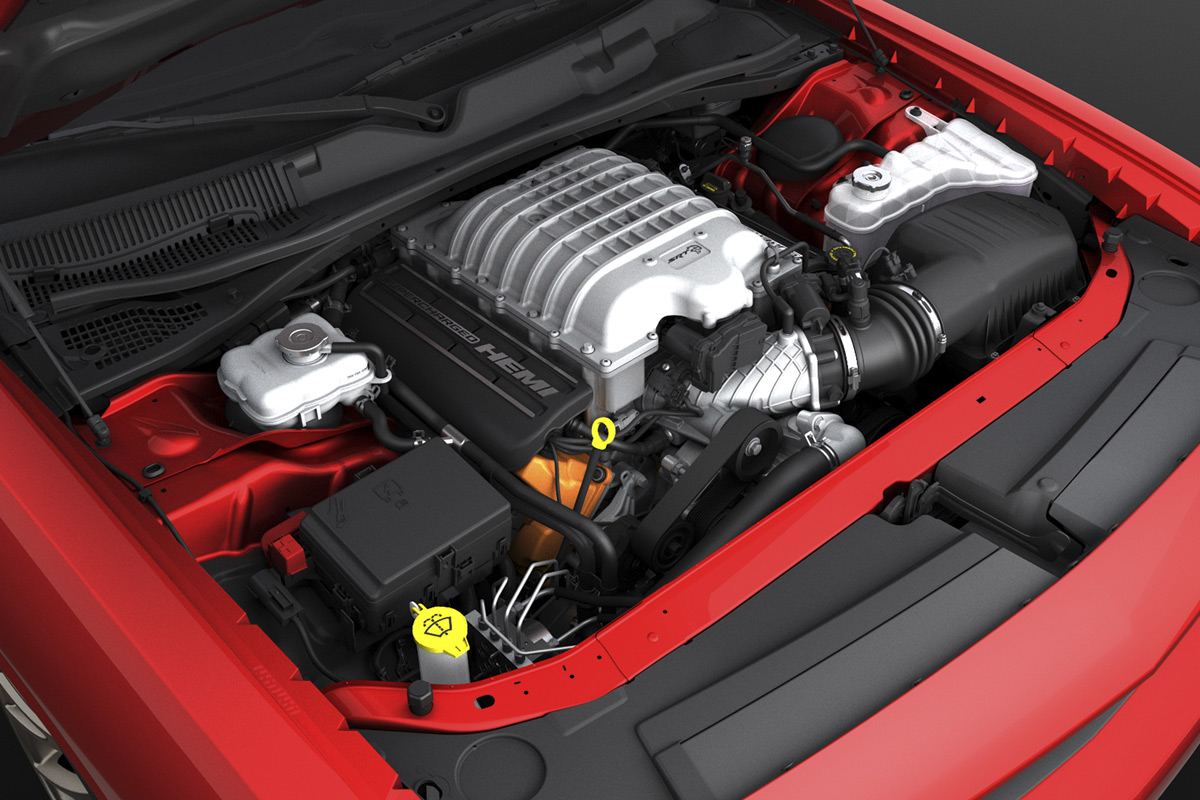 There's nothing quite as satisfying as a vehicle like the 2017 Dodge Challenger SRT Hellcat. It's big, mean, and filled with testosterone.. It's the embodiment of Americana and a reminder that there is one thing we've always done well in automotive: supply huge amounts of muscle in "I know exactly what kind of car that is" packaging.
No matter how much we pretend to be sophisticated first worlders, the reality is, us Americans love bigger, faster, stronger things. That's what the Challenger SRT Hellcat is. And we love it.