Dodge Unveils Three New Tire-Shredding Vehicles That Are Sure To Please
Dodge//SRT is creating some fireworks of its own leading into the July 4th weekend, unveiling three new tire-shredding vehicles to its lineup that are sure to please.. because 'MURICA! 🇺🇸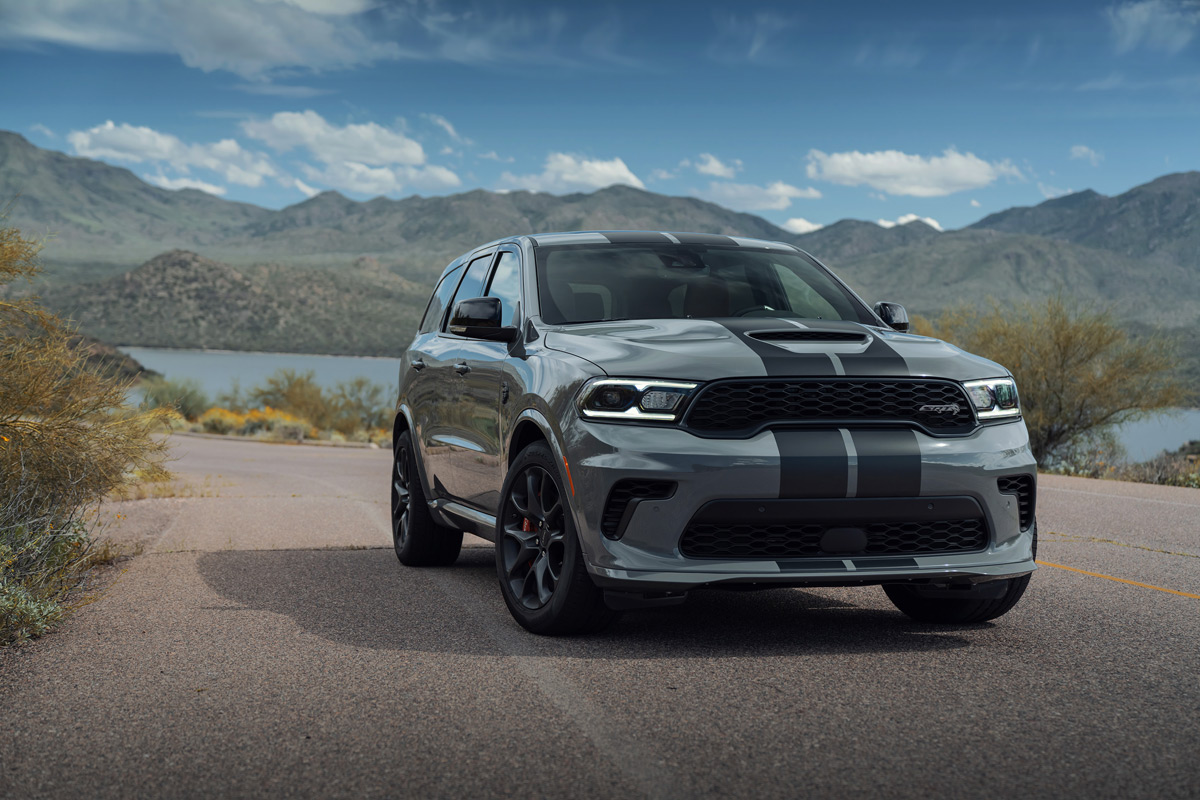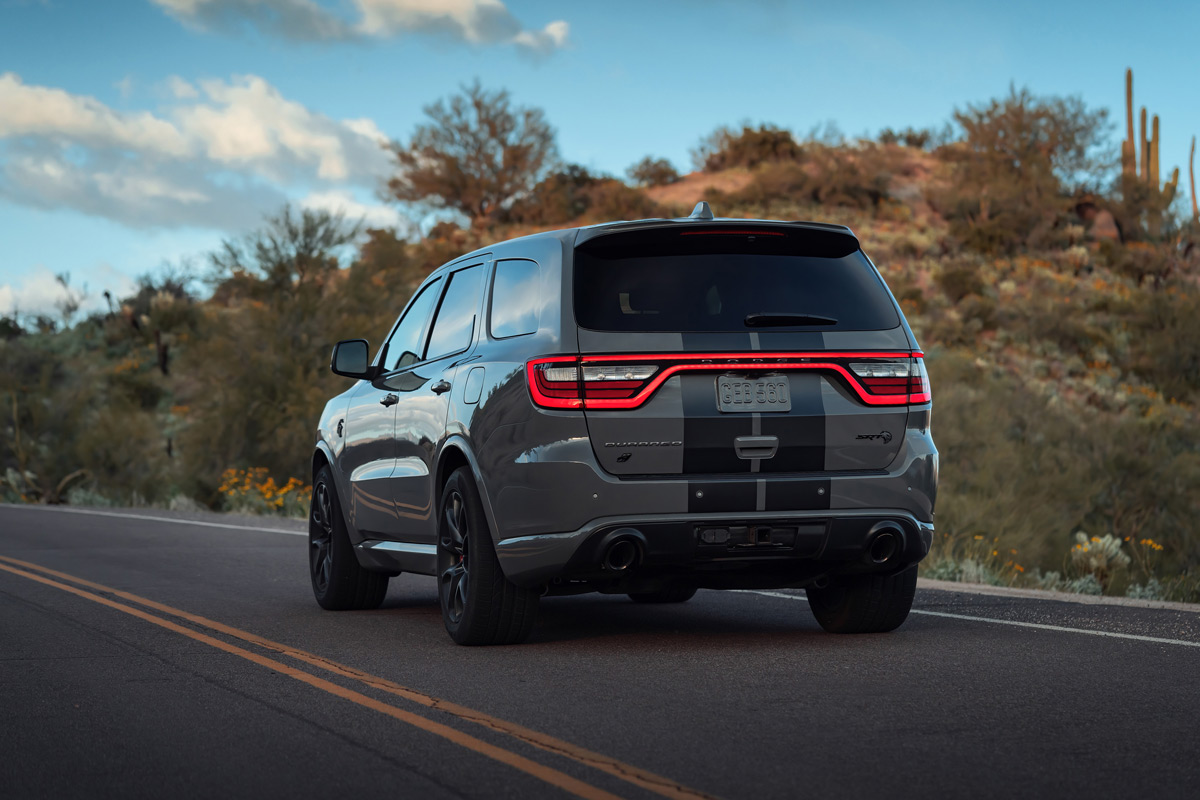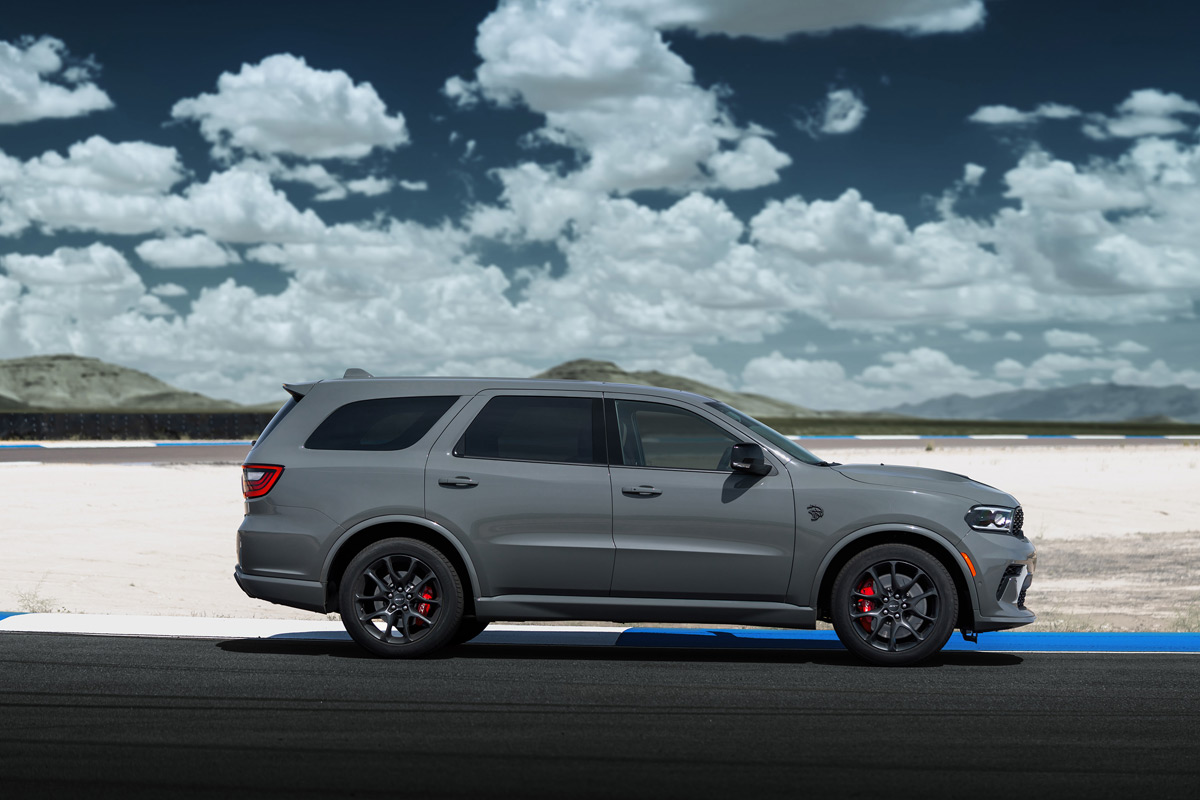 First up is the 2021 Dodge Durango SRT Hellcat. This bad boy is powered by a supercharged 6.2-liter HEMI Hellcat V-8 engine paired with a quick-shifting TorqueFlite 8HP95 eight-speed automatic transmission, delivering 710 horsepower and 645 lb-ft of torque. Now, does anyone really need an SUV that can rocket from 0-60 in 3.5 seconds, blaze though the quarter-mile in 11.5 seconds, and hit a top speed of 180 mph? Of course not. But it sure sounds like fun!
In addition to that massive engine, the Durango SRT Hellcat gets performance improvements beginning with the new front fascia design, a new chin splitter, updated engine oil cooler duct, air guide and snorkel for cold air induction. A new, unique rear spoiler creates an improved aerodynamic balance with the new front-end design, resulting in a massive increase in rear downforce of more than 400% (140 lbs. @ 180 mph).
But that's not all. SRT engineers also upgraded the suspension and added Brembo brakes, since they know many owners will take theirs to the track, as crazy as that sounds. But its up for the task. It delivered a road course lap time 1.5 seconds faster than the 2020 Durango SRT 392 on a 2.1-mile road course, equal to 9 car lengths after one lap.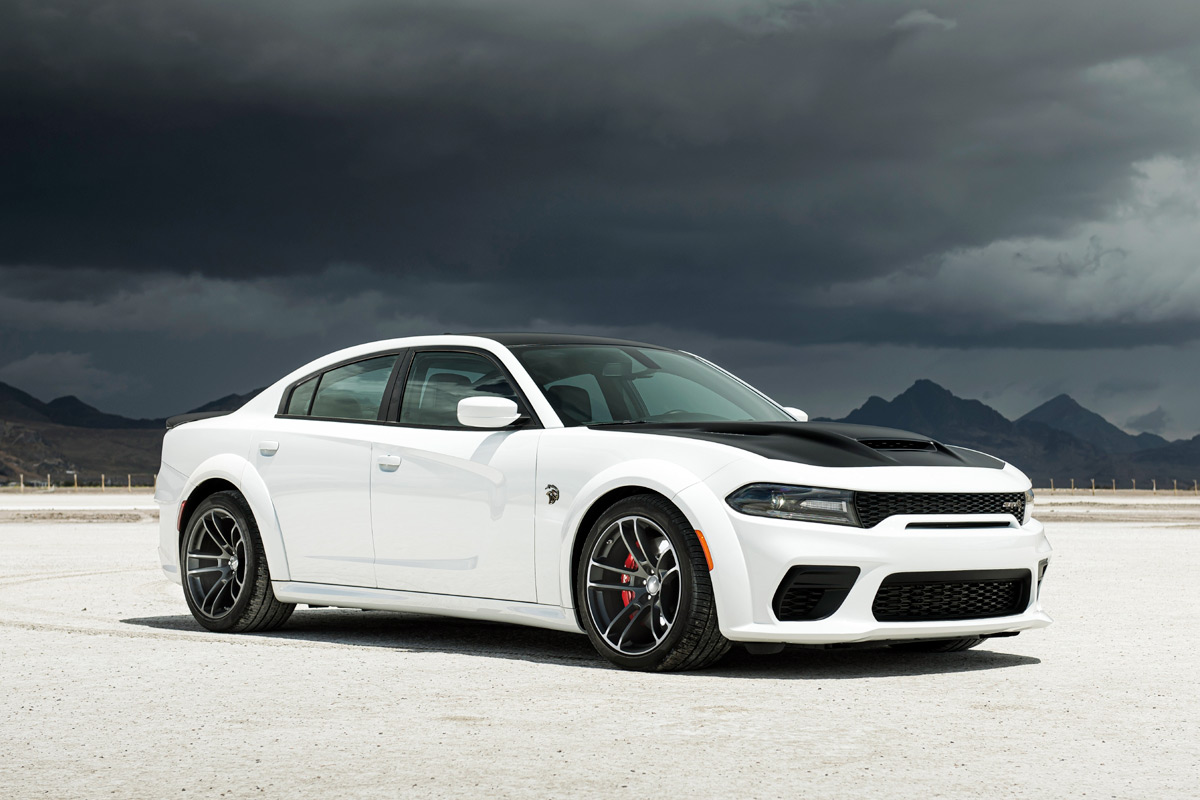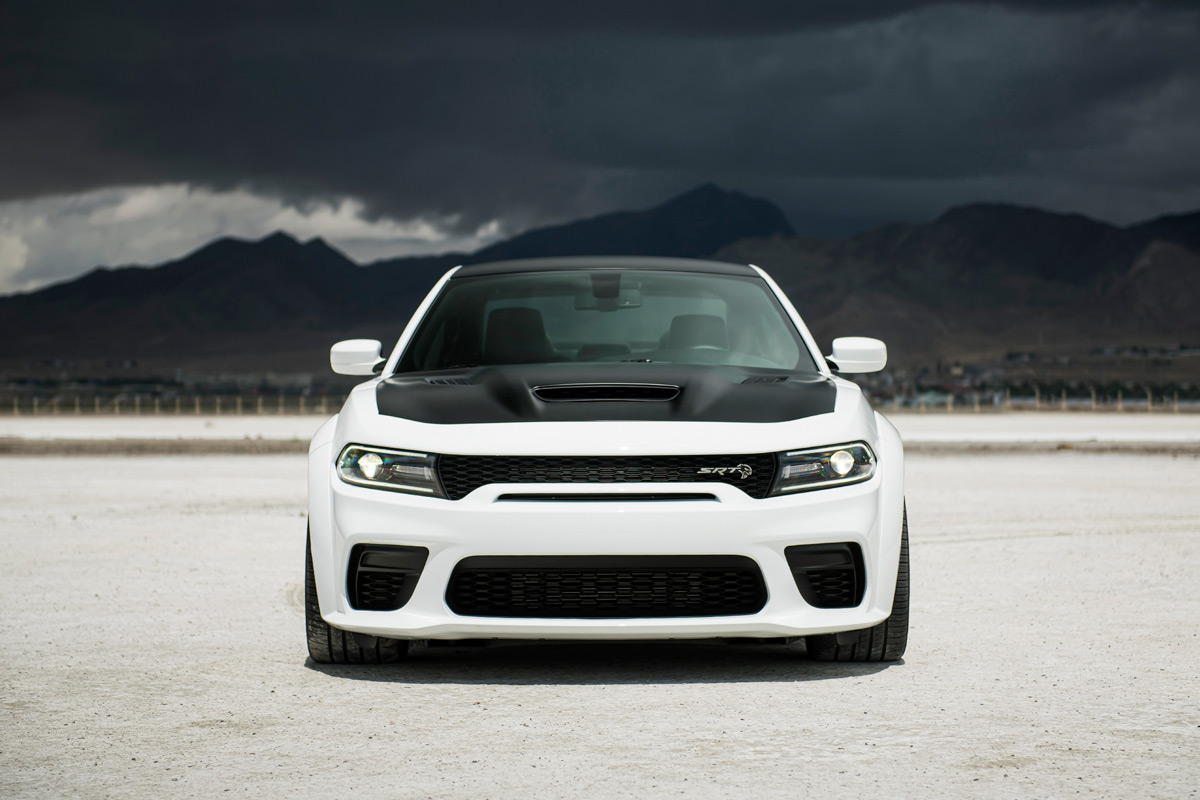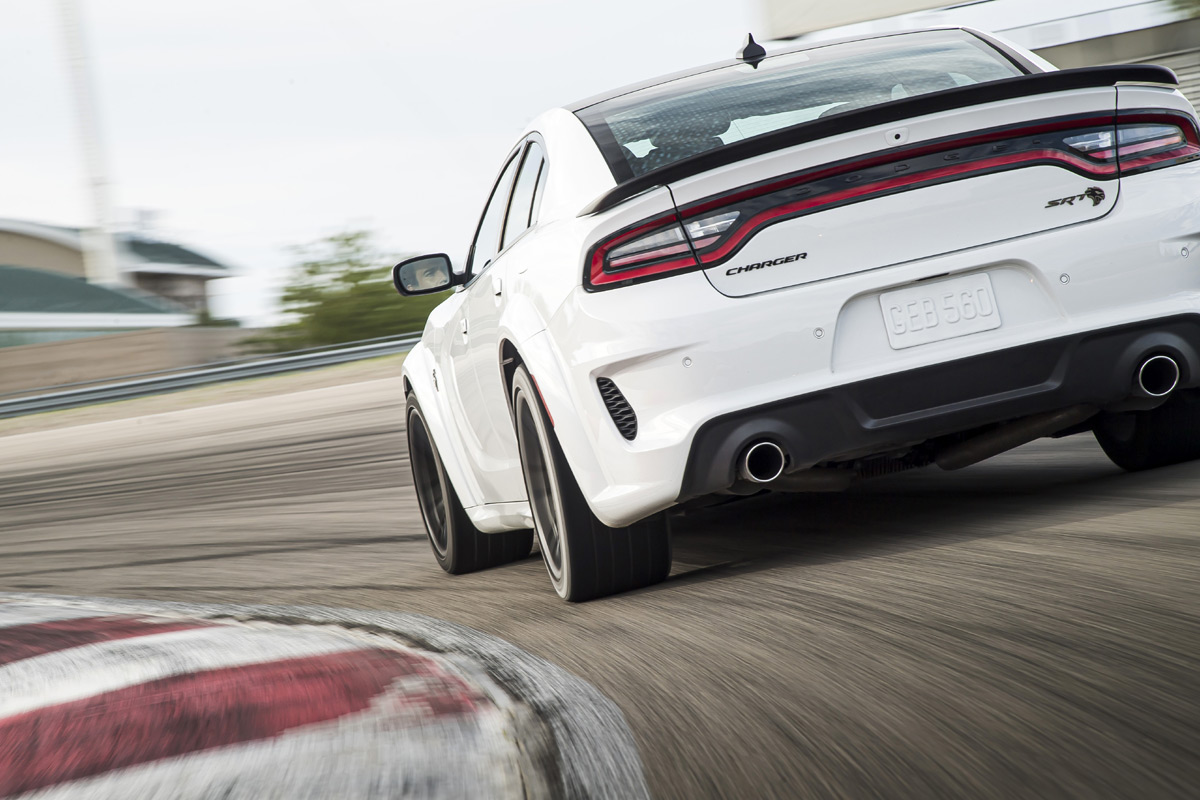 Next up is the 2021 Dodge Charger SRT Hellcat Redeye, boasting an insane 797-horsepower, 80 horsepower more than a "regular" Charger Hellcat. It follows the formula of the Challenger Hellcat Redeye, with more power, wider tires, and other tricks to give the Charger Demon-like performance. making it the most powerful sedan & fastest mass-produced sedan in the world.
What's not to love about an American muscle car that can carry a family of four or five, day in and day out as a daily driver, while still running the quarter-mile in the mid-10s, 0-60 in the mid 3s and reach a top speed of 203 mph. It's designed and engineered to appeal to muscle car enthusiasts who want even more — more power, more performance and more bragging rights at the drag strip!
It's also considerably faster than the "regular" Charger SRT Hellcat, running 1.2 seconds faster on a 2.1-mile road course, equal to about 7 car lengths after one lap. Of course, you're going to pay a bit more than the standard Hellcat for that extra performance. But like they say, "speed costs money, how fast do you want to go?"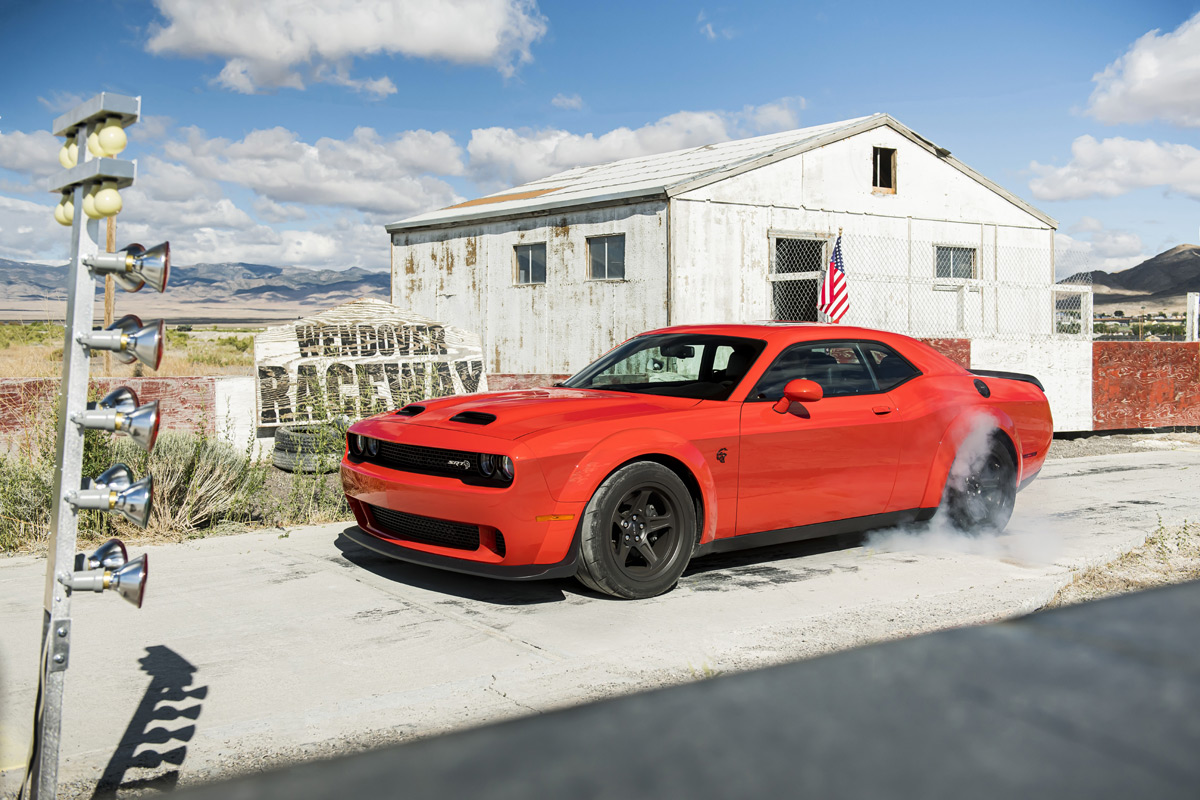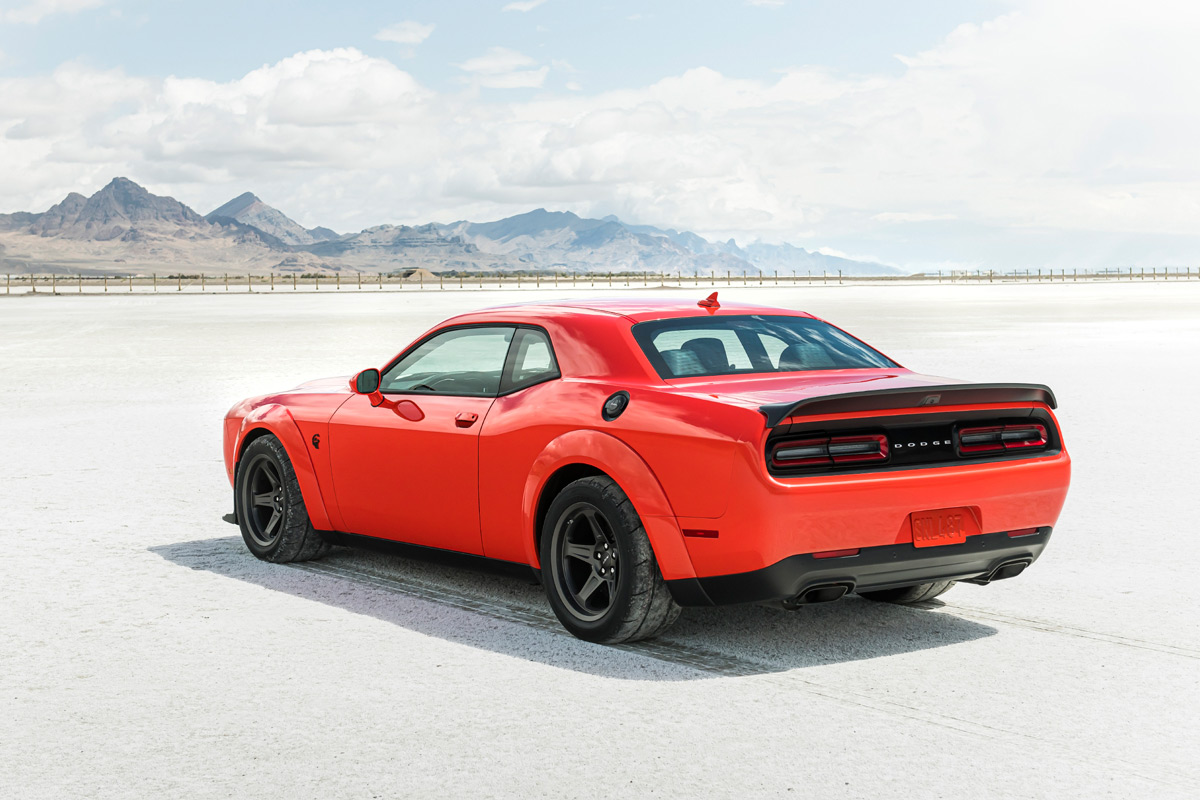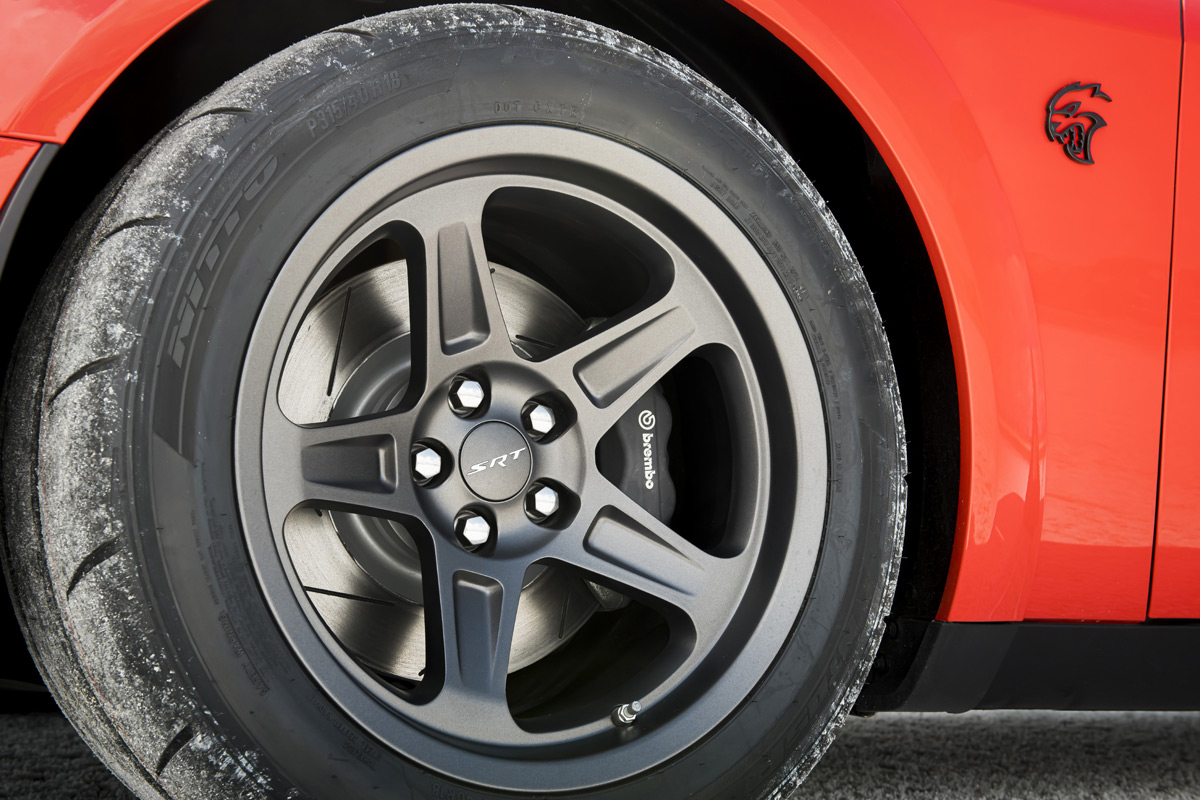 And last, but certainly not least, is the 2020 Dodge Challenger SRT Super Stock, the world's quickest and most powerful muscle car, with 807 horsepower, 707 lb-ft of torque, a 0-60 time of 3.25 second, and a quarter mile time of 10.5 seconds at 131 mph. With this car, Dodge//SRT is flexing its muscle and doubling down on its commitment to drag racing.
"I swore that we'd never build another Demon and we won't," said Tim Kuniskis, Global Head of Alfa Romeo and Head of Passenger Cars – Dodge, SRT, Chrysler and FIAT, FCA – N.A. "But I also said that every Challenger Hellcat and Redeye comes with an unspoken commitment to uphold the brand and the new Challenger SRT Super Stock is engineered to do just that."
While they're saying that this isn't a Demon, it pretty much sounds like one, except there's no crate, no skinny front wheels, no race gas engine computer and no extreme weight reduction. But its running on drag radials, and has a lot of the same components as the Demon. Luckily, it's not a limited production model, meaning more people will be able to get their hands on one. Coming soon to a drag strip near you!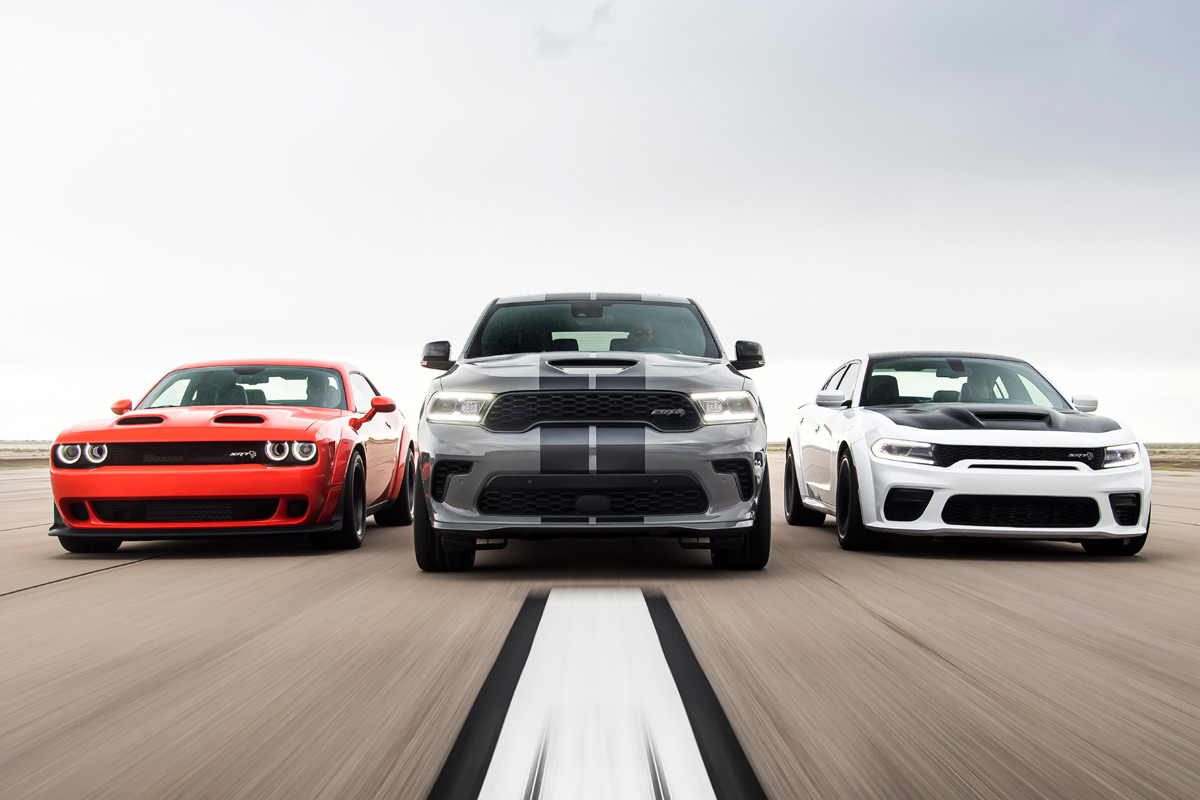 Once again, Dodge shows us their passion for performance, as they continue to build cars that other companies would never dream of. Seriously, a 710 horsepower SUV? And one that can tow 8,700 pounds to boot? It's madness for sure, but I love it!
Which one of these performance monsters do you want to park in your garage?