The Dodge Challenger SRT Hellcat Redeye Is Muscle Car Mayhem
The Dodge Challenger SRT Hellcat Redeye officially shatters the automotive barrier that used to define muscle cars from supercars.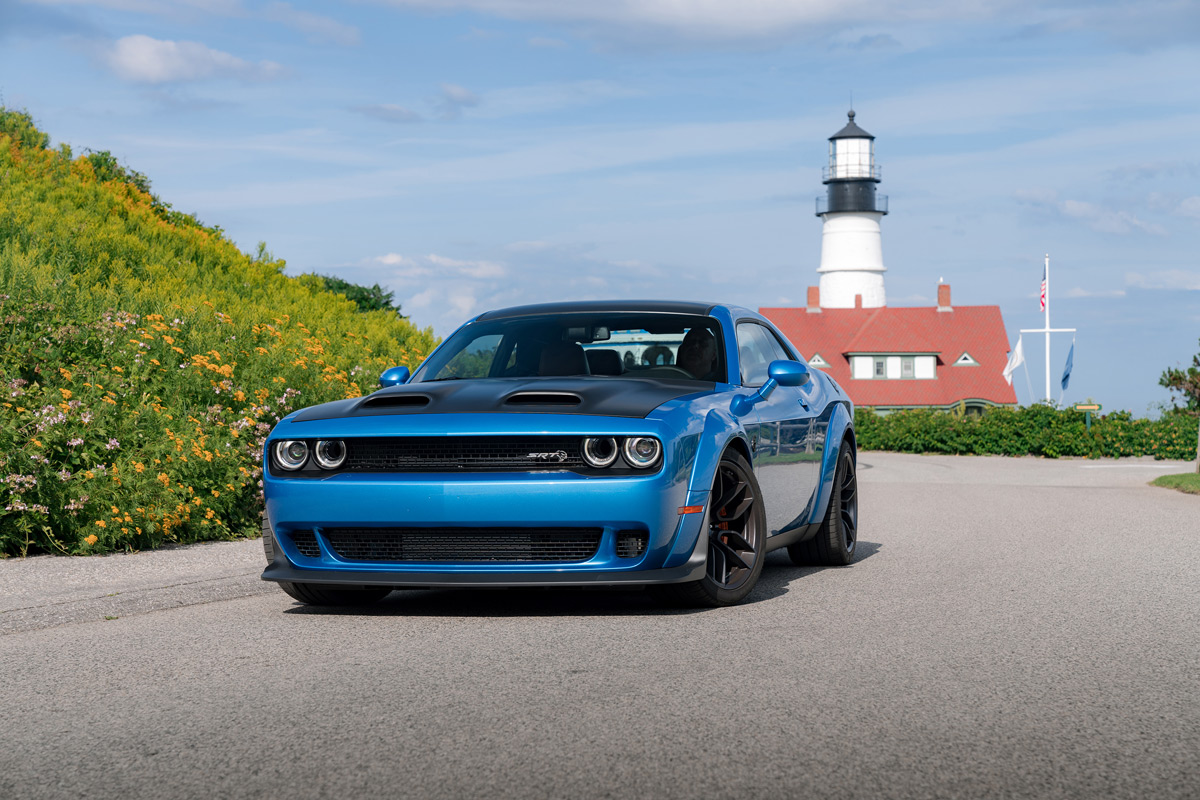 With its seemingly inexhaustible limit to horsepower and tire-smoking supercharger trickery, Dodge continues to get maximum mileage out of the Challenger coupe. First, the Hellcat nudged the muscle car goalposts beyond 700 horsepower, much to the annoyance of Chevrolet Camaro and Ford Mustang fans. Then along came the Dodge Demon, an 840-horsepower speed machine built for drag racing. Among its other attributes, the Demon proved that folks will pay loads of cash for a car that comes with only a driver's seat as standard.
The good news, at least for Demon owners with some friends and family to haul around, was that the front passenger seat and entire rear seat could be optioned back for one buck, apiece.
The 2019 Dodge Challenger SRT Hellcat Redeye now blends of these two extreme vehicles. On one hand, the 797-horsepower supercharged Hemi V-8 is a no-excuses monster with a top speed of 203 mph and, according to Dodge's stopwatch, the capability to run from 0-60 mph in only 3.4 seconds. But the fact that it's so easy to drive under normal circumstances (note, the operative word here is "normal") only makes this Dodge more endearing, in a huggable-gorilla kind of way.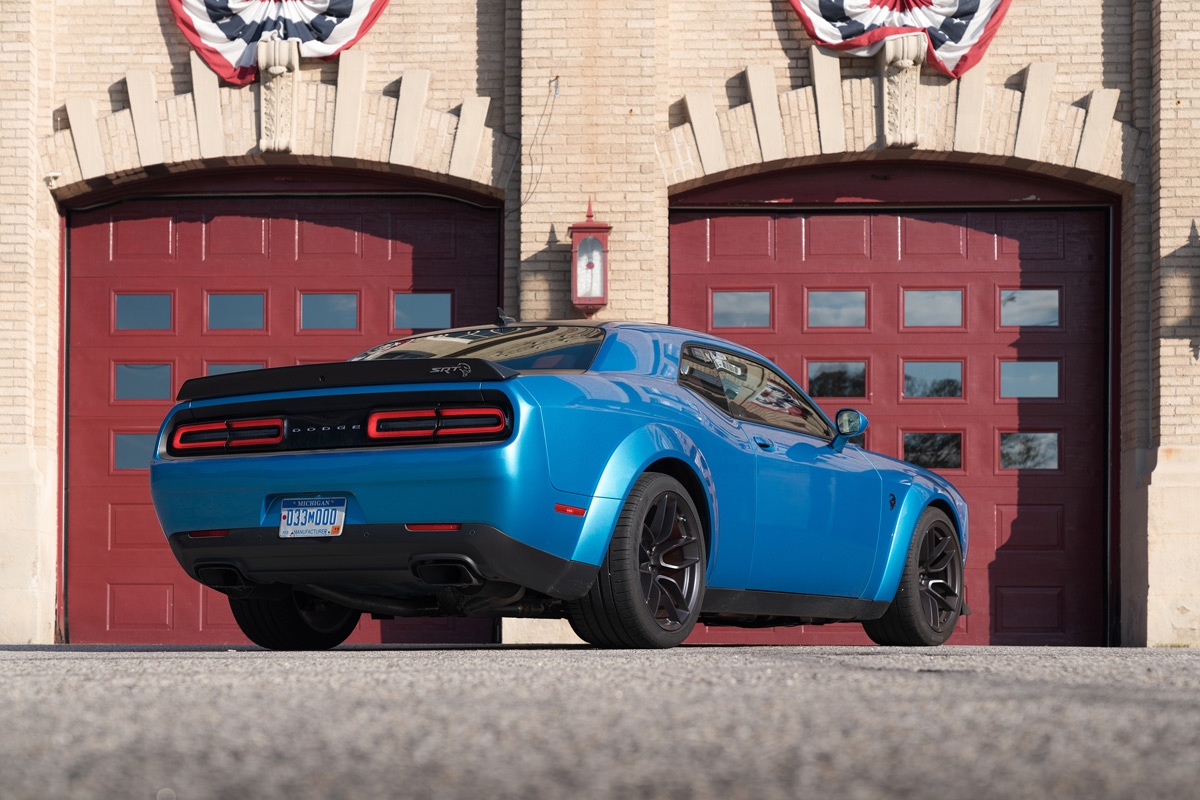 Just never forget that this car is also capable of shredding its rear tires – and your driver's license – at pretty much any moment, courtesy of its supercharged 6.2-liter engine. In fact, the Redeye's 2.7-liter supercharger has a larger total displacement than entire engines fitted to many popular cars and SUVs. A wild motor like this one needs plenty of air so, with this in mind, Dodge fitted a new twin-snorkel hood to help keep the Hemi breathing freely. This hood also keeps the Hellcat Redeye more stable at its 200+mph top speed, which is substantially more than the 168-mph maximum provided by the now-discontinued Demon.
While Dodge provided a wide range of funky exterior hues during our test drive in Portland, Maine. Yet at a glance, it's almost impossible to spot a Redeye from a standard Hellcat. The side badges on the Redeye are now black, rather than the silver used on Hellcat models. When you look closely, the eyes of that angry kitty logo are now fashioned out of red cloisonné. (And yes, for the record, your author did initially wonder why Dodge had named its latest muscle car after the most horrible of flight options.)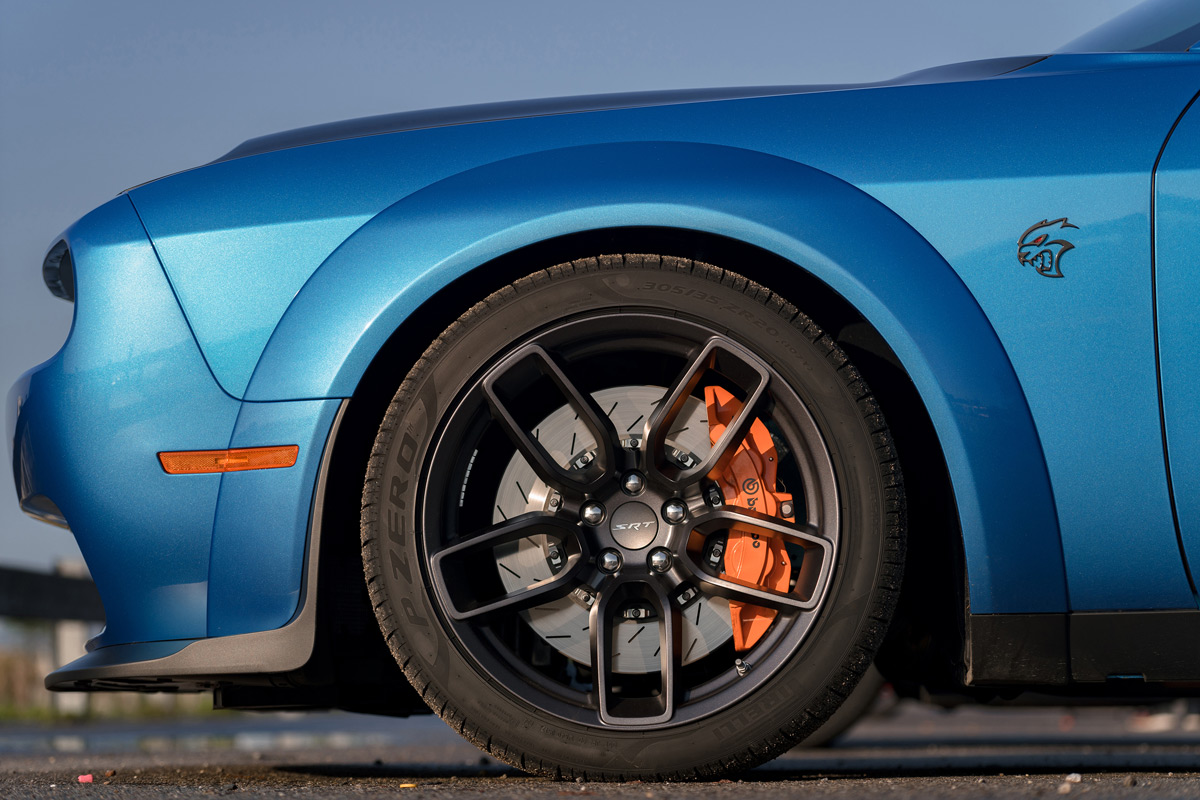 Dodge engineers on-hand during our drive explained the horsepower gap to the Demon is due to a variety of factors. Remember, the Demon's 840 horsepower figure was only achievable when the car was running on race fuel. We still have the nagging suspicion part of the reason for this difference in output was done simply to appease Demon owners, who can rest easy knowing their version of the Challenger retains top horsepower bragging rights.
Honestly, with this much power, who cares?
A few extra ponies were the last thing we needed when hustling the Hellcat Redeye on the sublime Club Motorsports race track, located in Tamworth, New Hampshire. This brand-new facility has sweeping turns and dramatic elevation changes that showcase the sheer grunt of the Redeye. With instructions to leave the traction control on – advice we didn't mind heeding – the Dodge gobbled up the road with alarming speed, but it didn't fall to pieces when heavy doses of braking were needed.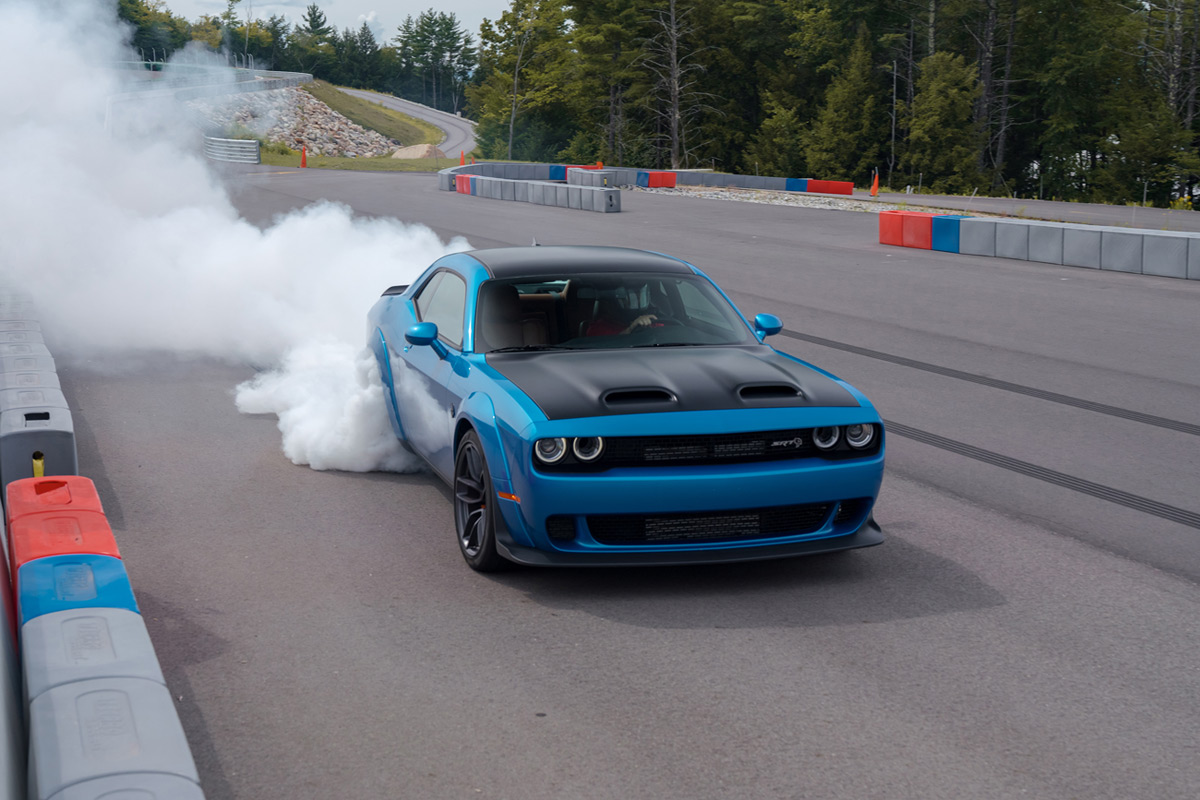 Credit the massive Brembo calipers, not to mention an overall ride and handling balance that's surprisingly docile given this car's capabilities. If anything, the Hellcat Redeye feels a little too heavy and roly-poly in corners. Ironically, this can be an attribute on public roads, where it happily settles into a relaxed cruise when you're not in the mood to terrify everyone with a gratuitous display of chest-thumping power.
If you want the ultimate in muscle car soundtracks, however, you might want to check out the 2019 Ford Mustang Bullitt we recently test drove. While the Ford's 480-horsepower V-8 sounds incredible and is retro-fantastic, the 797-horsepower engine in the Redeye is…well, dominated by a whole lot of supercharger whine. Purists might also wince at the fact the Redeye is only available with an 8-speed automatic transmission. The gearbox does a great job when it comes to power delivery, though the car itself can be difficult to transition smoothly, simply because the throttle pedal can unleash such a torrent of thrust with so little effort.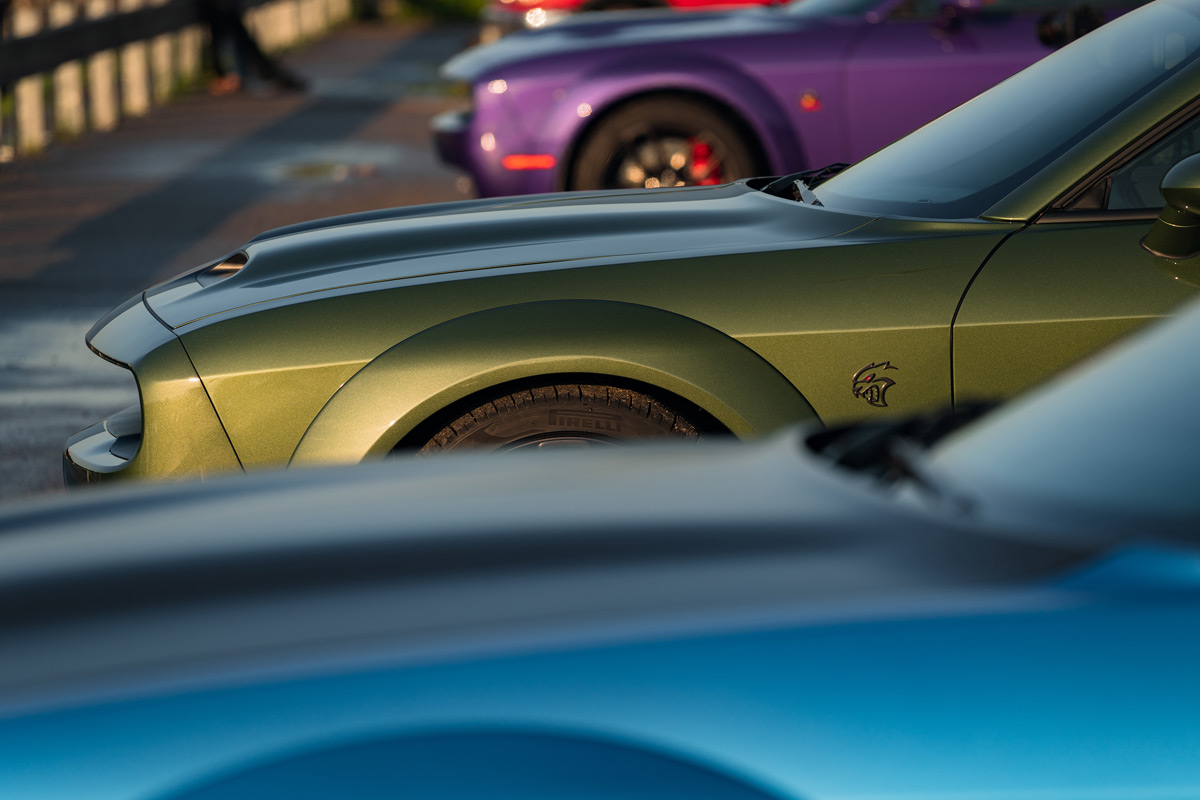 One particularly cool feature is what Dodge refers to as the SRT Power Chiller. This system routes the car's A/C coolant to the supercharger, where it helps lower the temperature of incoming air and then flows to the system's heat exchangers. We're also fans of the optional "Widebody" exterior, which bumps out the fenders and gives the Redeye and even more menacing stance.
There is a price to be paid for all this lunacy, of course. The Hellcat Redeye carries a starting price of $70,000, though that's before factoring in a $1,700 gas guzzler penalty, not to mention a supercar-like destination charge of around $1,300. Really?!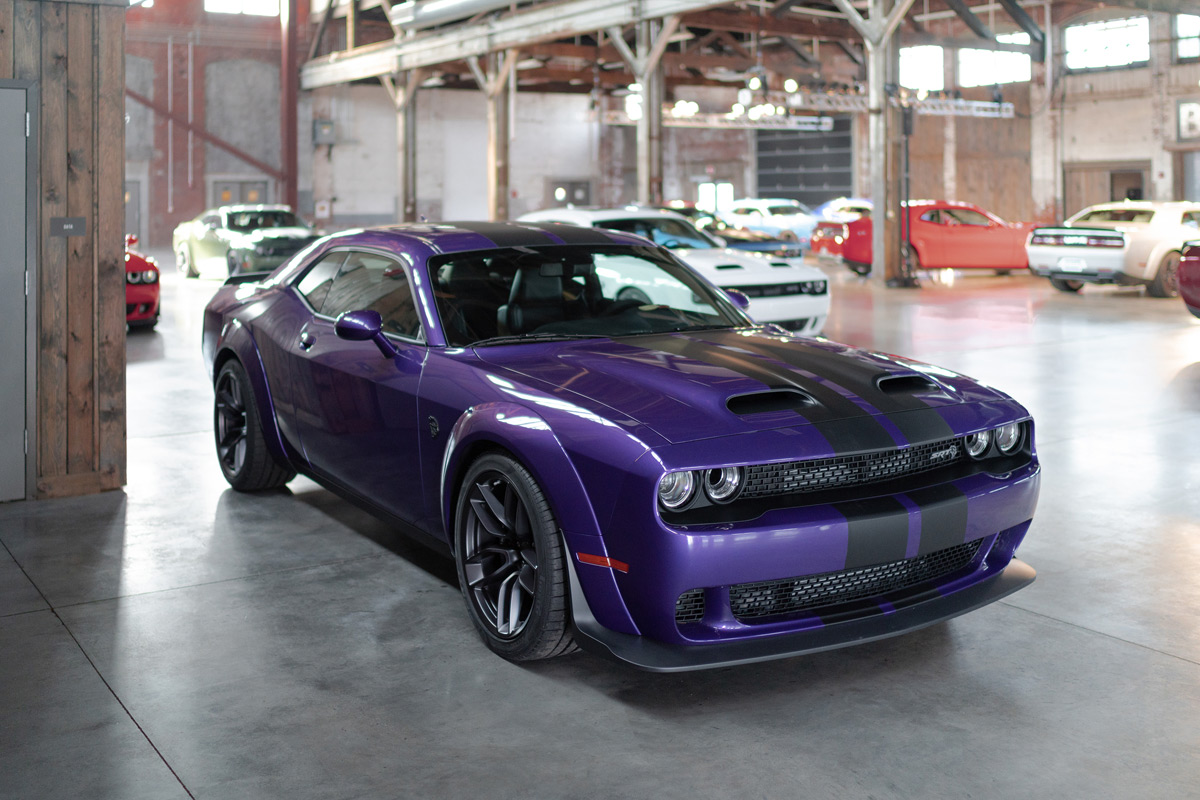 We drove several examples of the Hellcat Redeye and, with a few options, the price usually hovered around $80,000. That's big money for an old-school American muscle car, though you could argue that on a dollar-per-horsepower scale, the Redeye is an absolute steal.