Review: 2020 Dodge Charger GT Adds AWD & Muscle Car Looks To The Mix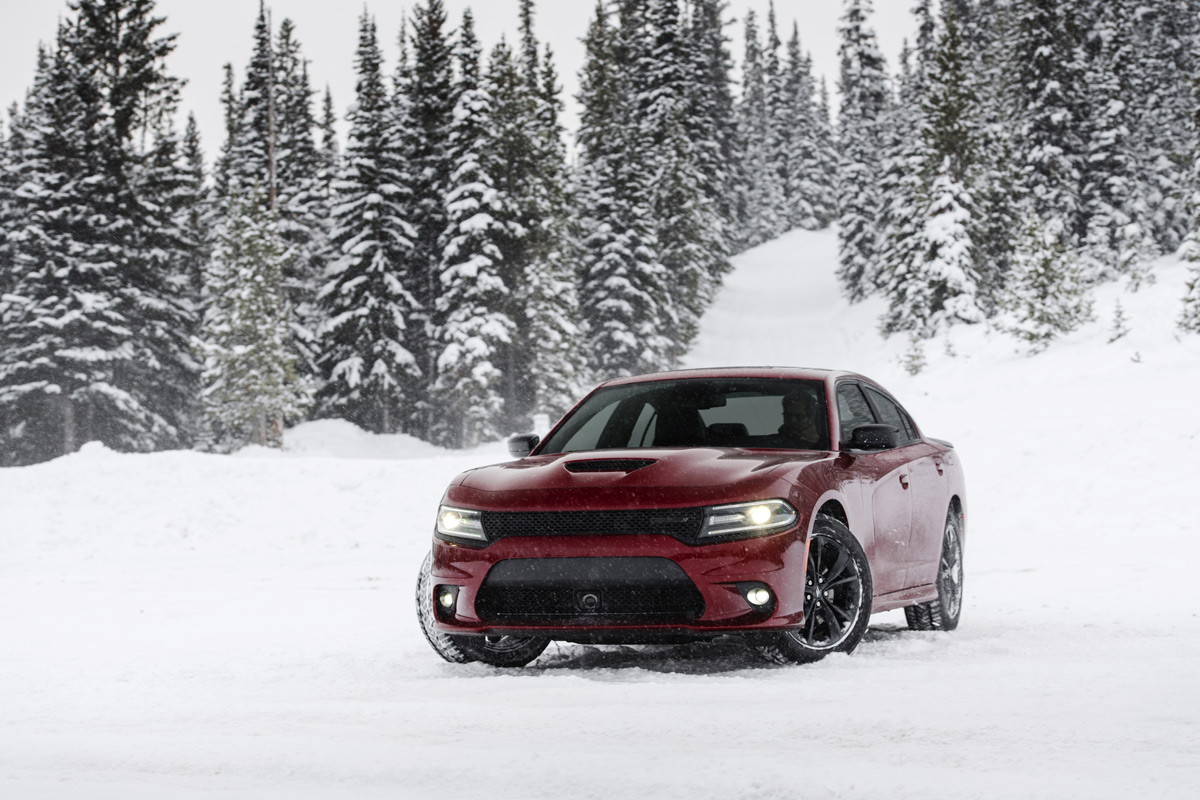 The return of the GT model to the Dodge Charger lineup brings with it power, all-wheel drive, and some cool exterior upgrades. With pricing starting at $36,490, this is a four-door, family-sized sports sedan that delivers unparalleled year-round performance wrapped in muscle car attitude, all without breaking the bank.
In the muscle car arena, the Dodge Charger is pretty much all that's left for 4-door enthusiasts without moving up into one of the luxury brands. But that's OK, because it's probably all that you'd need. The Charger GT isn't the only AWD model, but it's more pumped than is the SXT option. Underneath the GT-specific hood scoop and behind its aggressive front bumper, those wider fenders hide a 3.6-liter V-6 engine that delivers 300 horsepower and 264 lb-ft of torque, paired with an eight-speed automatic. Available AWD helps get that power to the ground.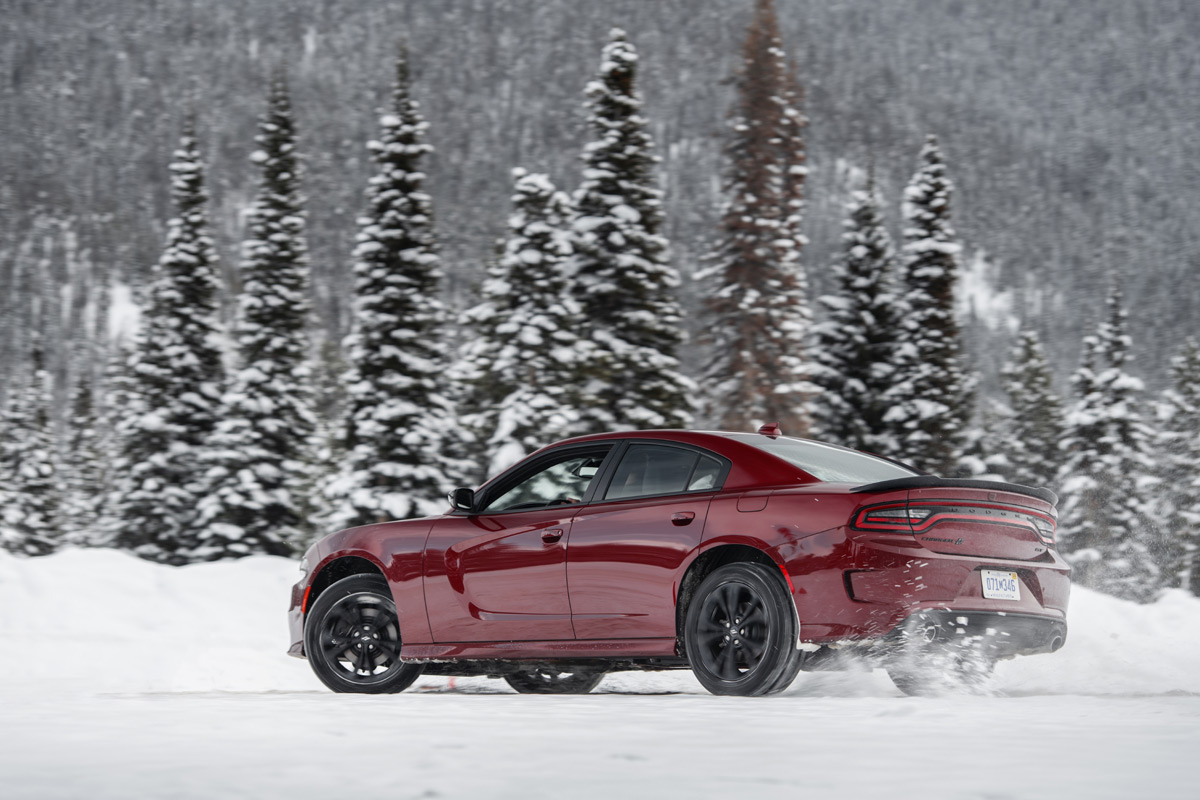 Like the Dodge Challenger GT, the Dodge Charger GT is rear-wheel biased in its design and the differential up front clutches away to stop spinning the front wheels when efficiency or rear-wheel hooning are the expectation. Pro tip: at a stop, hold down the traction control button until the car beeps and indicators will show that the Charger GT is now in rear-wheel only and traction control is off. Cue the good times.
That front axle disconnect is not the only feature, of course. Paddle shifters, sport bolstered seating, a rear spoiler, and the ability to push power to the front wheels when the weather gets bad or the performance gets hot are all great things about the Charger GT. If you're worried that 300 horsepower isn't enough or that the 3.6-liter Pentastar V6 doesn't growl, well, then, you're clearly not familiar with Dodge.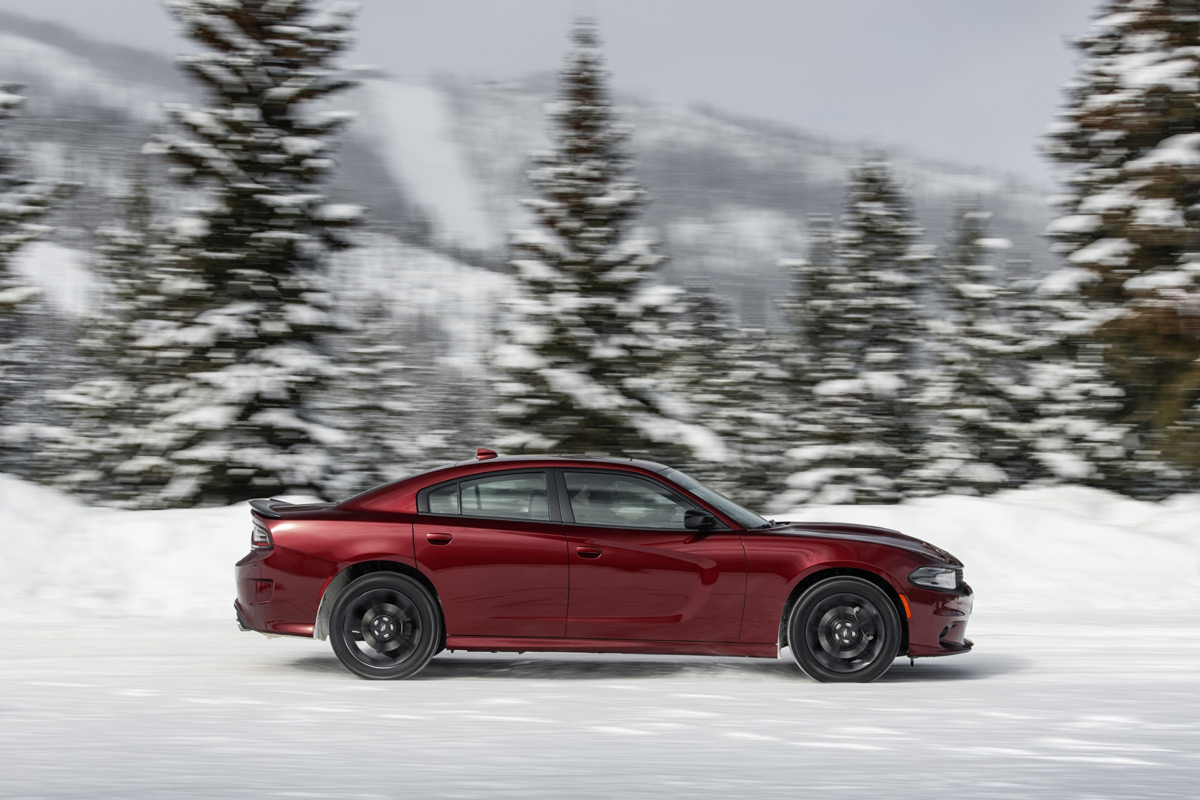 The 2020 Dodge Charger GT AWD on its 19-inch wheels (P235/55 R19) can launch with the best of them and makes glorious grunts and growls while doing so. In the snow, we had a great time hooning the Charger around a parking lot and throwing up rooster tails while spinning wildly. Out on the streets, the Charger is not only confident with its GT package, but it looks just as tough as it sounds too.
Of course, there are more muscular Chargers. Both the regular and widebody Hellcat models are phenomenal caras. But let's face it, not everyone can afford or justify the purchase of an $80,000-plus car. Or the insurance and fuel costs that come with that. But that doesn't mean losing out on owning a muscle sedan. That's where the Charger GT comes in. Nevermind it's all-weather practicality.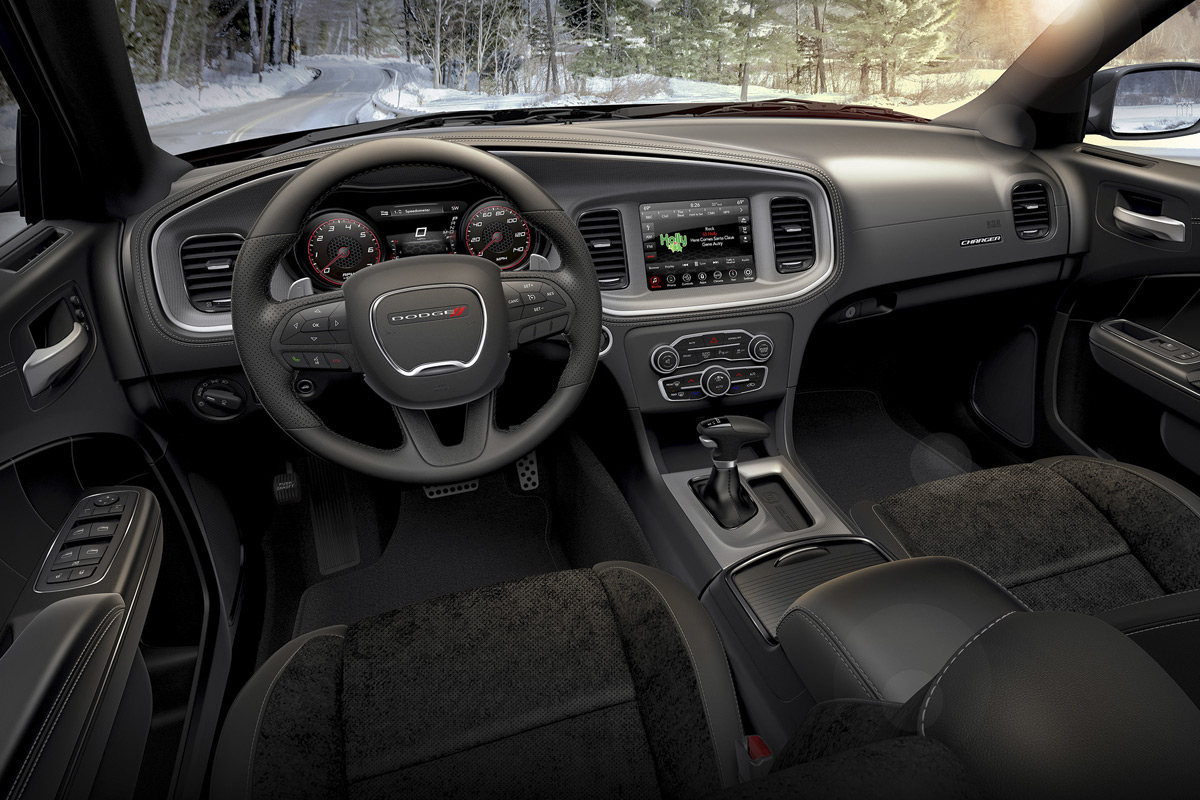 The 2020 Dodge Charger GT can not only enhance playtime while driving for fun, but it does duty as a family hauler as well. With a roomy back seat, a huge trunk, and a comfortable daily drive quality, the Charger can definitely fulfill the excuse given for purchase of a big muscle sedan. "It's a family car, honey!"