This $280K Jacob & Co. Watch Has A Tiny, Working Bugatti W16 Engine Inside It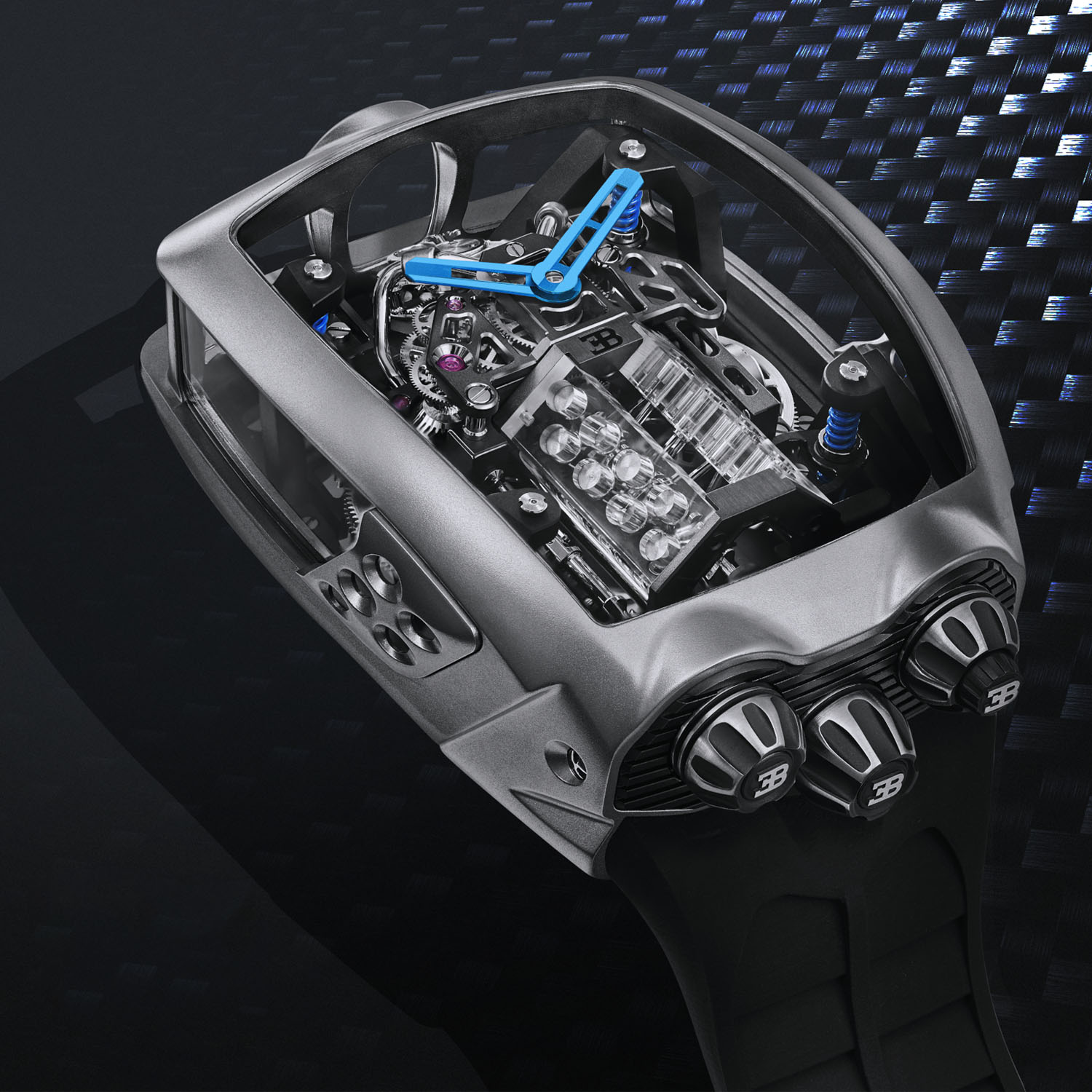 The Jacob & Co. Bugatti Chiron Tourbillon is a beautifully bespoke $280,000 watch that is a must-have for Bugatti owners. While partnerships between luxury car companies and high-end watch brands are nothing new, this one is on a whole other level, housing a miniature replica of the iconic Bugatti W-16 engine inside… that actually works!
The incredible 578-piece flying tourbillon movement (which took more than a year for Jacob & Co. to create) is housed beneath a massive sapphire crystal that offers clear views from every angle. It's held in place by four shock absorbers, all within a lightweight blackened titanium case measuring 54 by 44 millimeters. The stealth look of the black case is further underscored by a black rubber strap with a titanium buckle.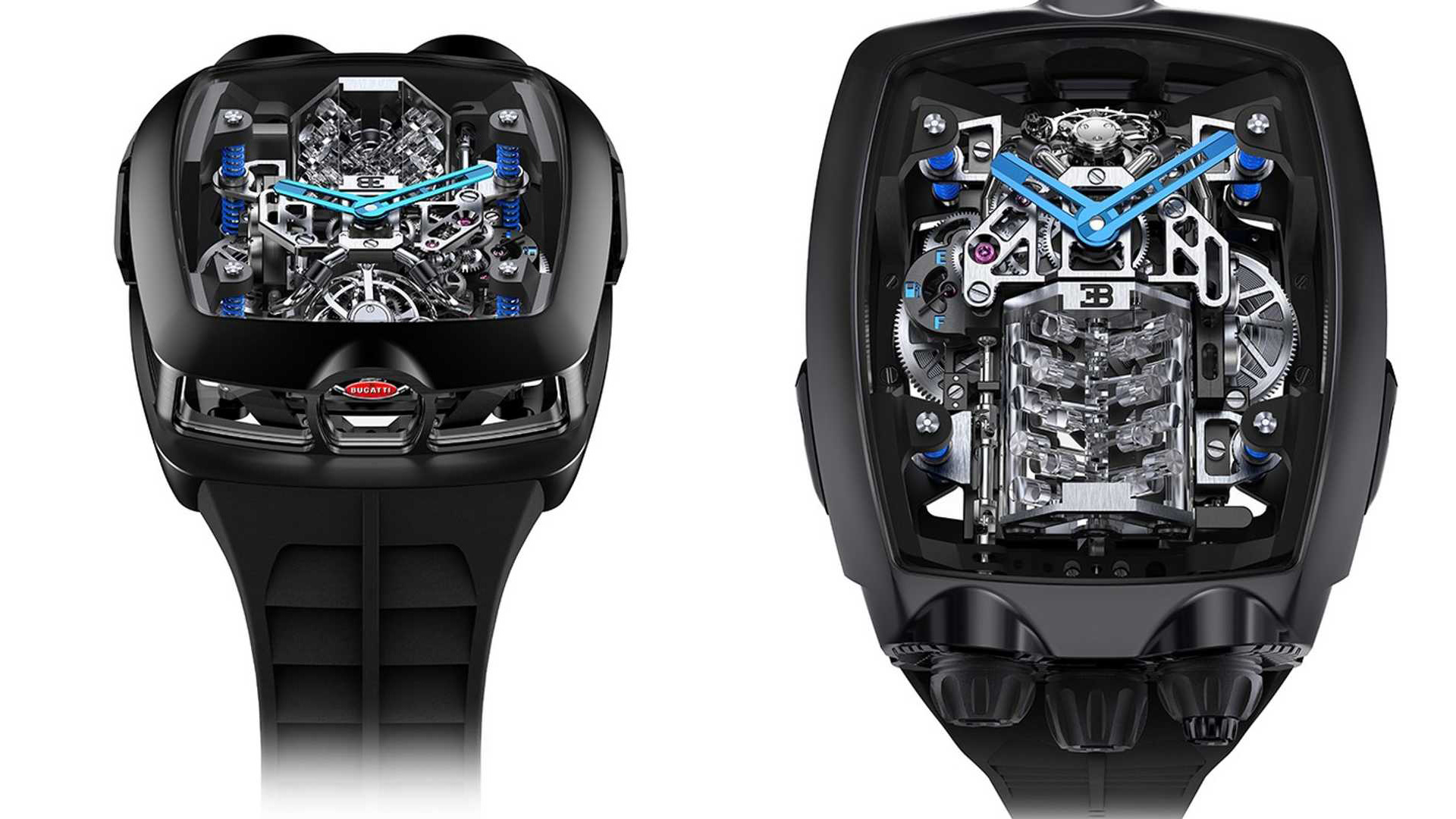 You can see the EB (Bugatti) logo on the engine compartment, and the flying tourbillon carries the Jacob & Co. logo. There's even a functional "fuel reserve" gauge that monitors the watch's 60-hour battery reserve. And at the bottom of the case are the crowns for setting the time and winding the movement.
Push the right-hand crown and the engine's internal workings come to life, with the miniature pistons pumping, the crankshaft turning, and the tiny turbos spinning like so. The animation lasts about 20 seconds and can be used three times in a row before rewinding the mainspring dedicated to it is required. You can see it in action below:
While a watch that costs as much as most supercars might seem obscene to normal people, it's pocket change to someone who can afford to drop upwards of $3 million for a Bugatti Chiron in the first place. And really, can you put a price on a work of art like this?
Jacob & Co will produce 250 pieces. And you don't have to be a Bugatti Chiron owner to buy one.. but you will need $280,000.