Pricing For The 2024 Ford Mustang Has Been Released!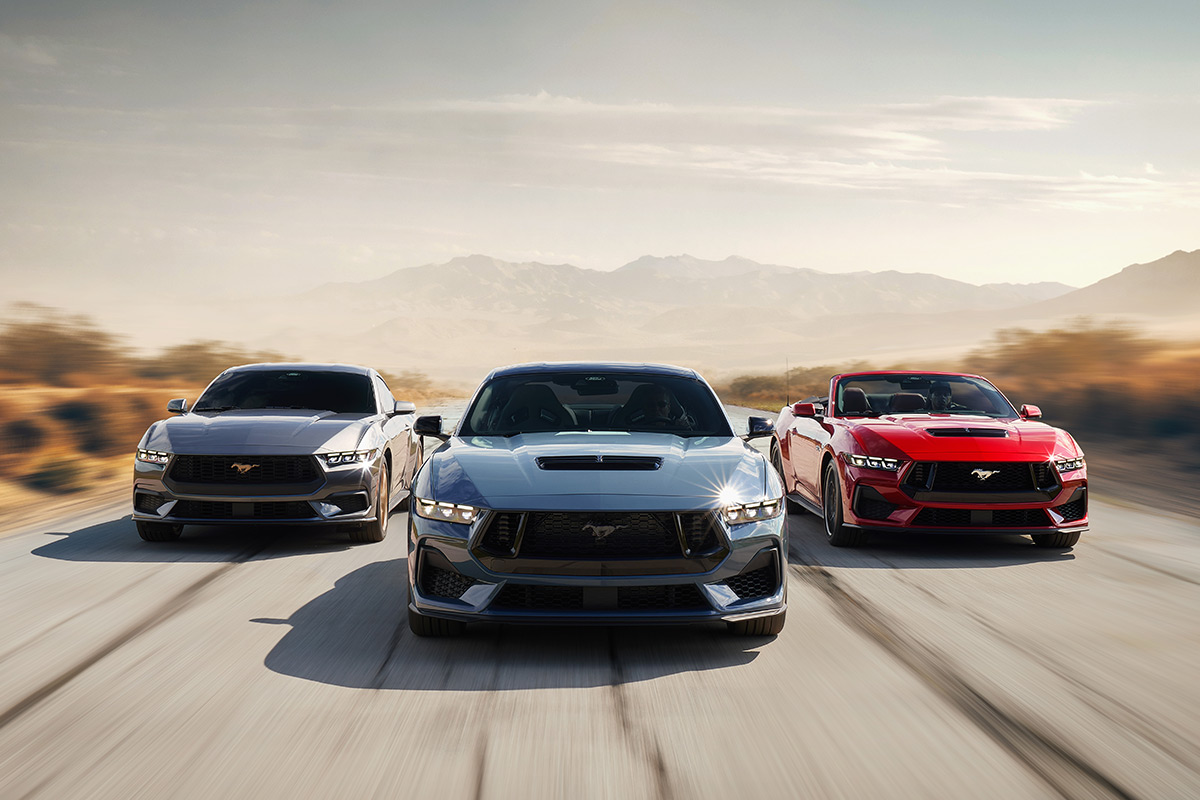 Back in September, we introduced you to the all-new 2024 Ford Mustang, and while we were pretty excited about all that it offered, there was one small detail that was missing from the press materials.. Specifically, how much the new 'Stang would cost.
Today, Ford has finally released pricing details for the new Mustang, and it marks the first time that the entry-level model exceeds the $30K mark. But on the other end of the scale, the top-of-the-line Mustang Dark Horse starts at $59,565, which is actually $475 less than the 2023 Mach 1 Premium that it effectively replaces.
In between, every model sees a price jump of roughly $3,000 or so, but buyers are getting more power (the GT now makes 480 hp, 415 lb-ft of torque), along with some additional features we think make up for the added cost. Plus, there's a $200 increase in the destination fee that Ford charges (now $1,595), due to rising transportation costs.
Here's a complete breakdown of 2024 Ford Mustang pricing for all trim levels.
| | | |
| --- | --- | --- |
| Model/Trim | Base Price | MSRP (includes dest. fee) |
| Mustang EcoBoost Fastback | $30,920 | $32,515 |
| Mustang EcoBoost Premium Fastback | $36,445 | $38,040 |
| Mustang EcoBoost Premium Convertible | $41,945 | $43,540 |
| Mustang GT Fastback | $41,495 | $43,090 |
| Mustang GT Premium Fastback | $46,015 | $47,610 |
| Mustang GT Premium Convertible | $51,515 | $53,110 |
| Mustang Dark Horse Fastback | $57,970 | $59,565 |
Some of the packaging choices are strange (like why you have to go up to a GT Premium to get a convertible, why the EcoBoost isn't available with a manual, etc), but with supply chain issues still a problem, we're guessing they're trying to simplify production by doing it this way.
The all-new 2024 Ford Mustang S650 goes on sale in the U.S. later this summer, and we're very excited to get some seat time with it to see how it compares to the outgoing model, along with the competition. So stay tuned for that!