A Ferrari-Filled Weekend In Daytona At The Finali Mondiali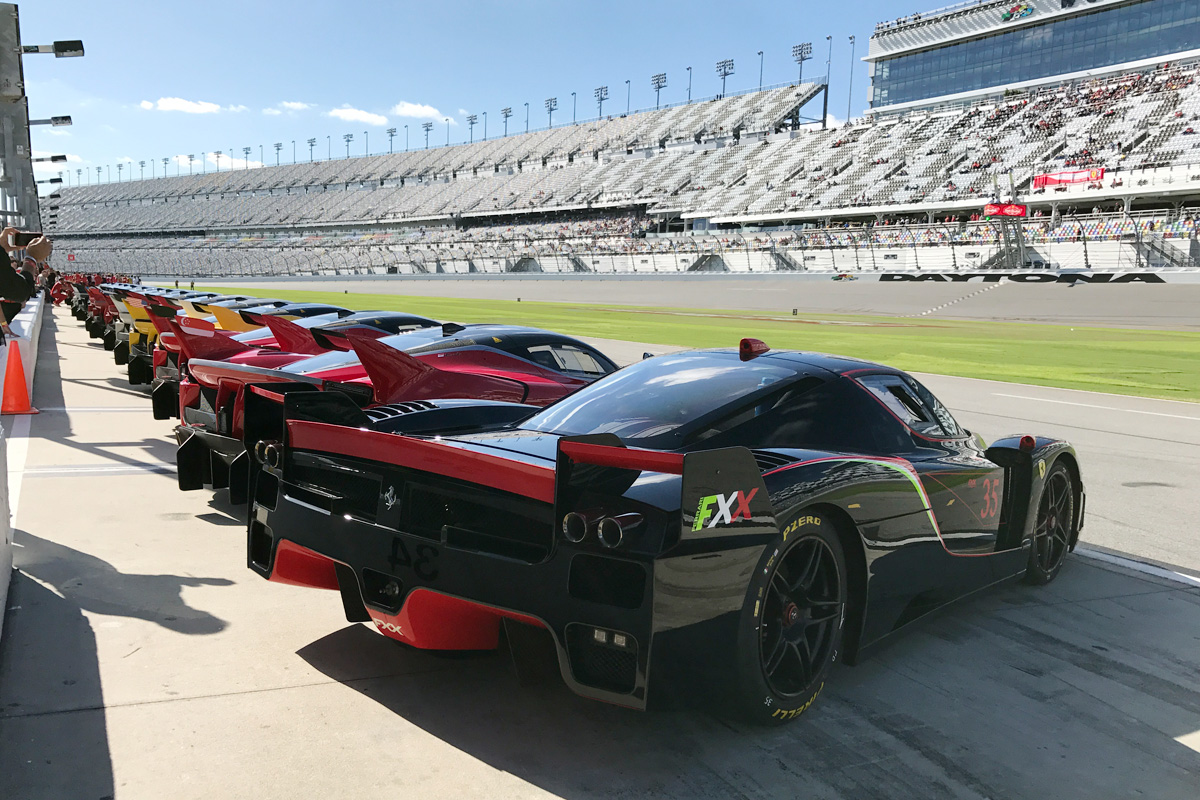 Last month, Ferrari owners and enthusiasts from around the world flocked to Florida for the Finali Mondiali, which was held for the first time in history in North America at the legendary Daytona International Speedway. And I was fortunate enough to be in attendance at this incredible event, thanks to our friends at Shell.
The Finali Mondiali marks the culmination of the Ferrari Challenge season, with teams from around the world battling for a podium spot at the World Final on Daytona's 3.56-mile road course. And while it was amazing to watch the races in person, the event was about so much more than just that.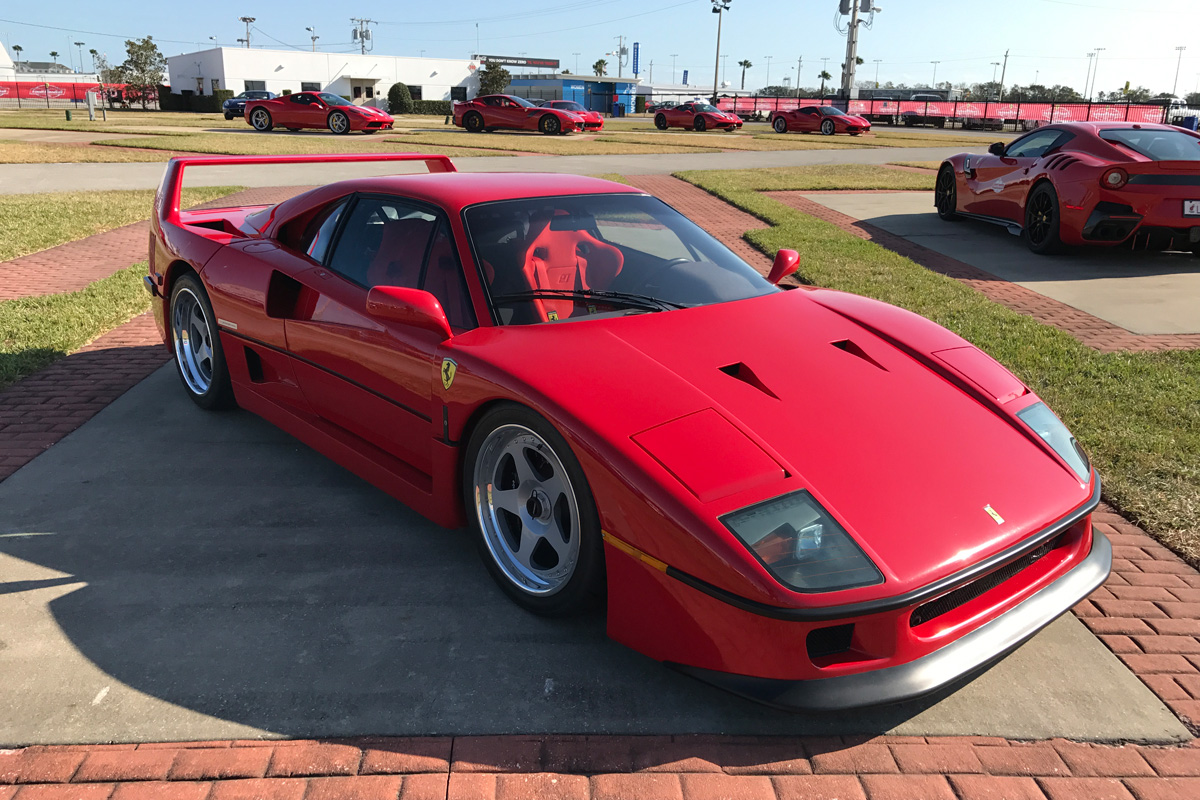 There were literally thousands of Ferraris on display from all over the country, it was like nothing I have ever seen before. There was an amazing group of cars on the infield, including multiple LaFerarri's, F40's, F50's, historic racers, special body cars, and more. I tried doing a Facebook Live session while I was out there, but crappy WiFi put an end to those plans rather quickly. But I shared plenty of photos on our Facebook page.
Another big draw was the massive Ferrari parade on Saturday night, where Ferrari owners took to the track in hopes of breaking the Guinness Book of World Records for the largest parade of Ferraris. Early estimates of over 1100 cars would have been more than enough to beat the record of 964 cars held at Silverstone. But due to some logistical issues getting everyone onto the track, they ultimately came up short with an official count of 809 cars. Still, everyone had a great time, and it was pretty incredible to witness.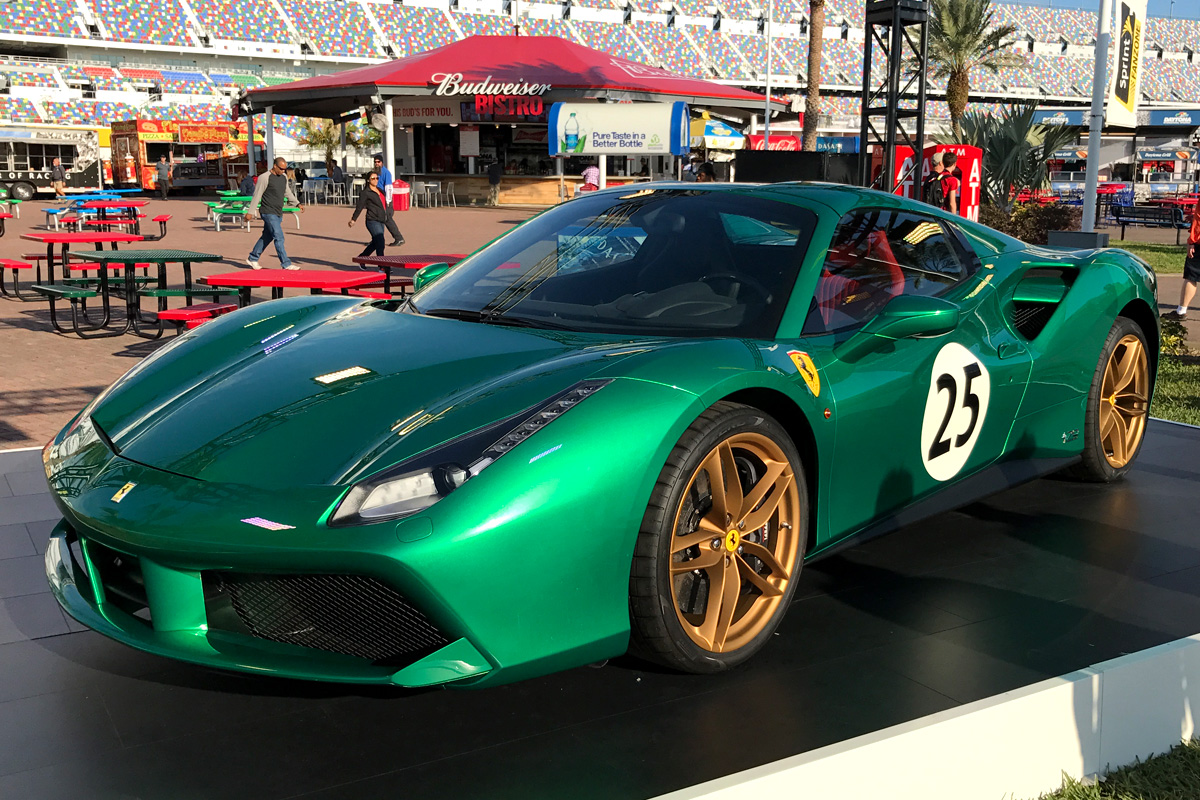 If that wasn't enough, Scuderia Ferrari Formula 1 team drivers Sebastian Vettel and Kimi Räikkönen drove in the Formula 1 exhibition, marking the first time in the history of Daytona International Speedway that F1 cars have been on track in front of the public. The pair put on an unforgettable show complete with demonstrations of pit stops, thrilling accelerations and fast laps around the Speedway's road course, and smoky burnouts. I was in the pits for this, and I'm pretty sure I'm still deaf, as those cars were LOUD!
We also got a VIP garage tour where we got to check out the Ferrari XX Program cars as they came in off the track. I could have spent all day there gawking at all of the FXX-K and 599XX's that were parked in there. I'd only ever seen photos of these ultra-rare cars before, so to see them in the flesh was pretty surreal.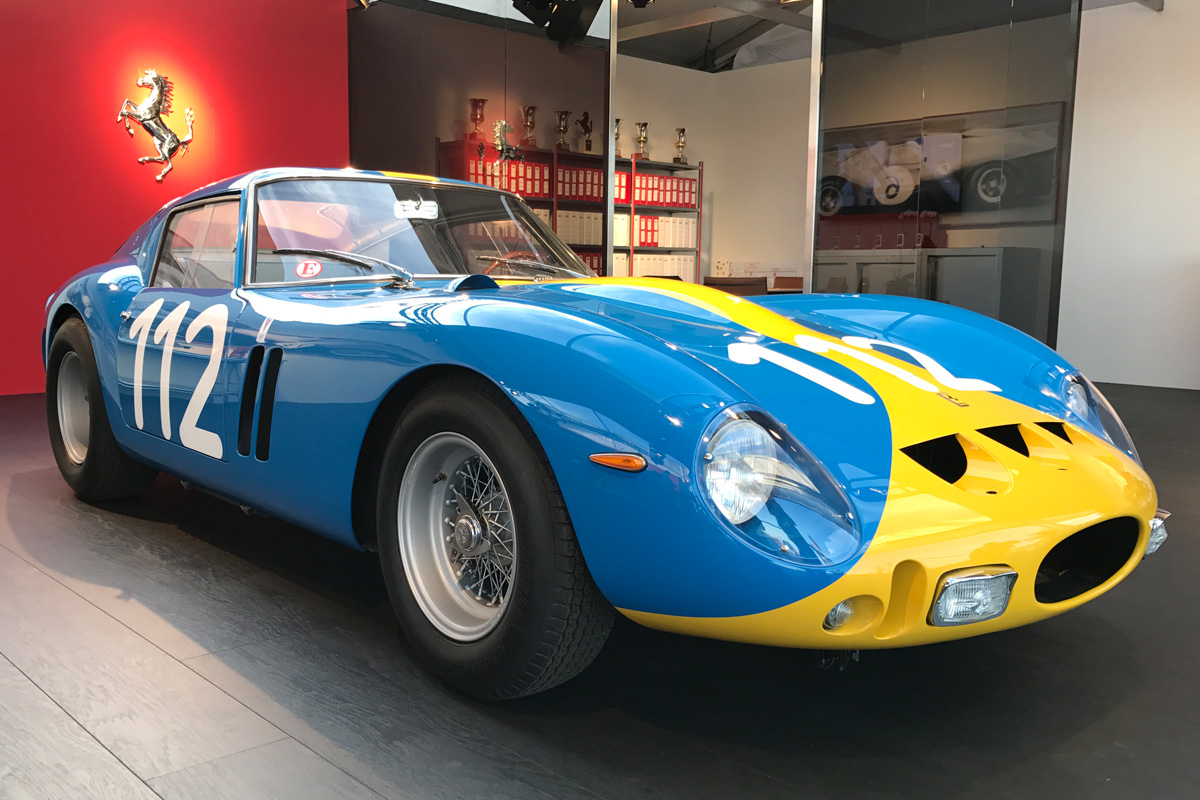 As if that weren't enough, Shell had one last surprise in store for us on Sunday afternoon, hot laps in a Ferrari 488 GTB, driven by none other than Sebastian Vettel. The ride was absolutely insane, like nothing I've ever experienced before. At one point, I looked over at the speedometer, and we were doing over 160 MPH. The car, the track, the driver.. It was truly a ride of a lifetime!
For those of you wondering why Shell brought us down to Finali Mondiali, it's because Shell and Ferrari have one of the longest and most successful partnerships in motorsport, dating back to 1929 when Enzo Ferrari founded his racing team in Modena, Italy and Shell was his partner of choice.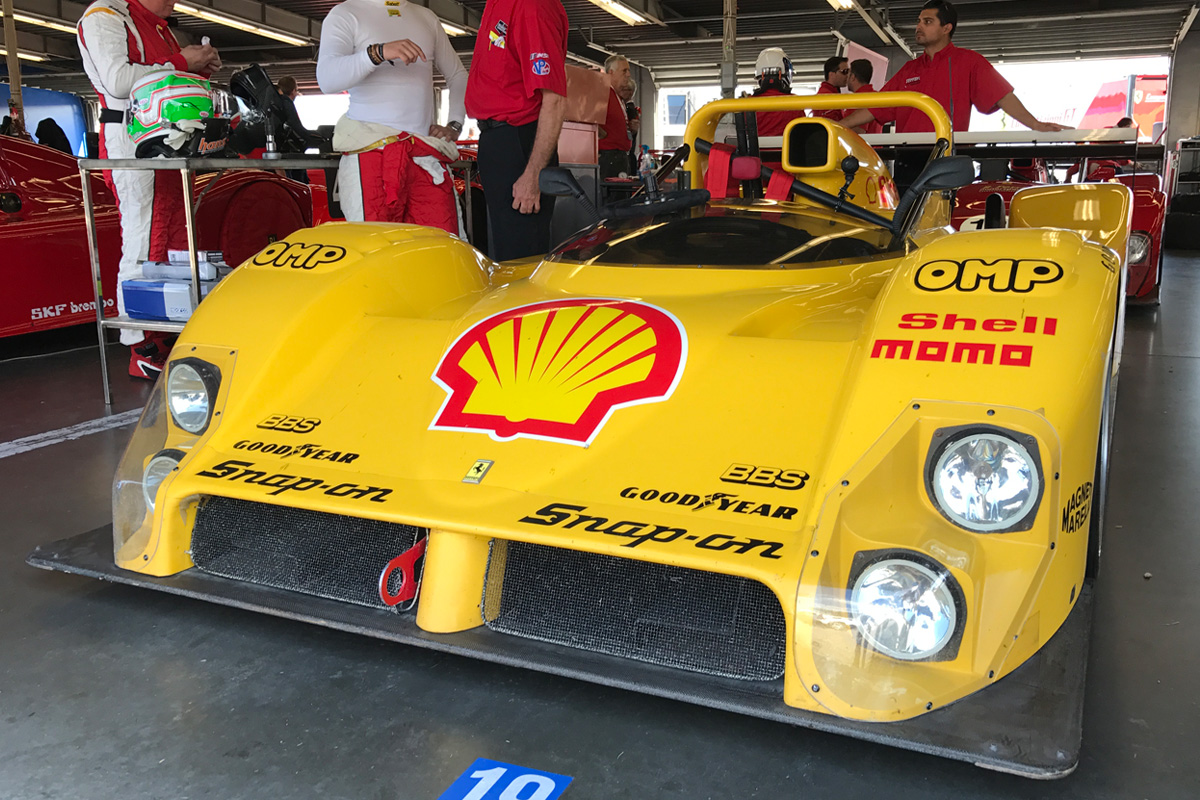 Shell V-Power Nitro+ premium gasoline grew out of this long-standing technical partnership between the two companies, and it's the only brand that is recommended by Ferrari, Maserati and BMW M, as it provides triple-action protection against gunk, wear, and corrosion for optimum engine performance.
To illustrate this, Shell developed the Dual Fuel Car concept, a 2014 Dodge Charger with an engine that has been modified so that the left 3 cylinders receive exactly the same amount of fuel as the right 3 cylinders. The one bank gets Shell V-Power Nitro+ premium, the other a competitor premium. Using a scope, we were able to take a look through the engine and see how effective Shell's gas is compared to the competition. And after seeing the dramatic difference firsthand, I'm making the switch to Shell V-Power Nitro+ for sure!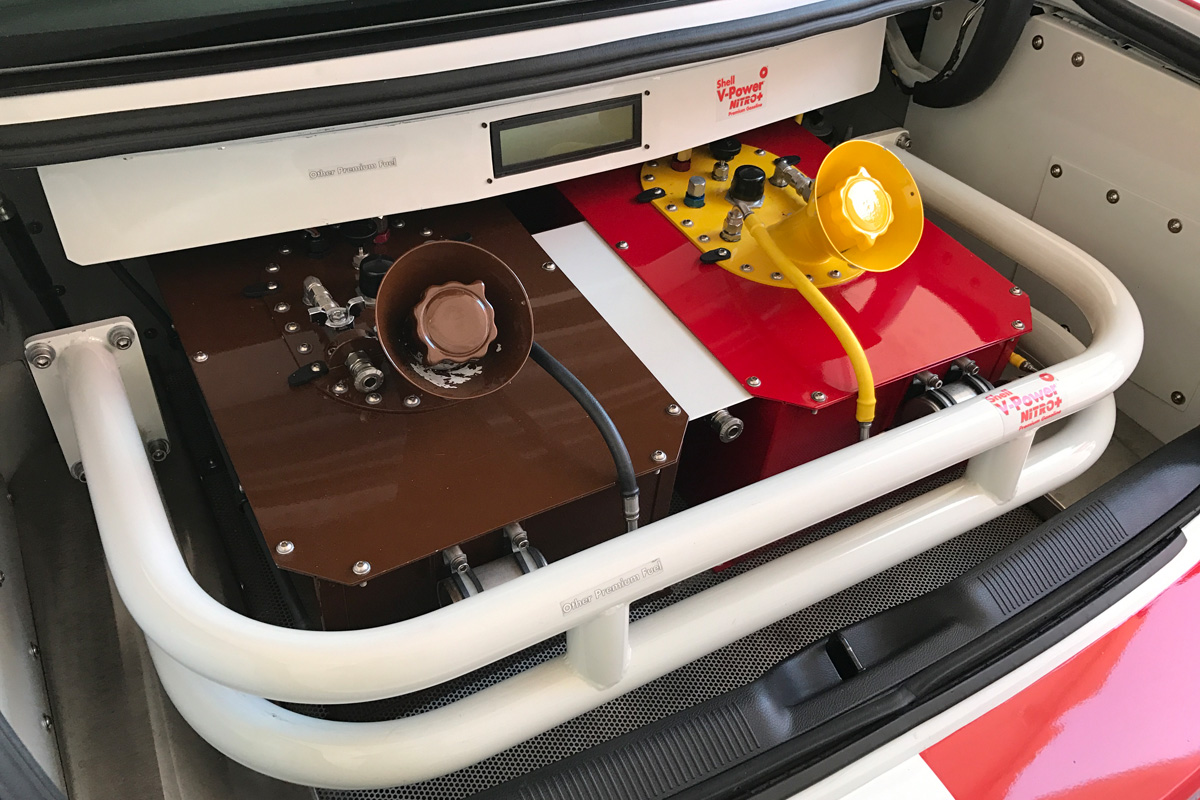 What can I say? I had an amazing time at the Finali Mondiali, and I can't thank Shell enough for inviting me to spend the weekend in Daytona with them.
Being around all of these amazing cars has motivated me to hustle even harder, so that one day I can park a Ferrari of my very own in my driveway. Here's hoping!