Review: 2017 Mazda6 Grand Touring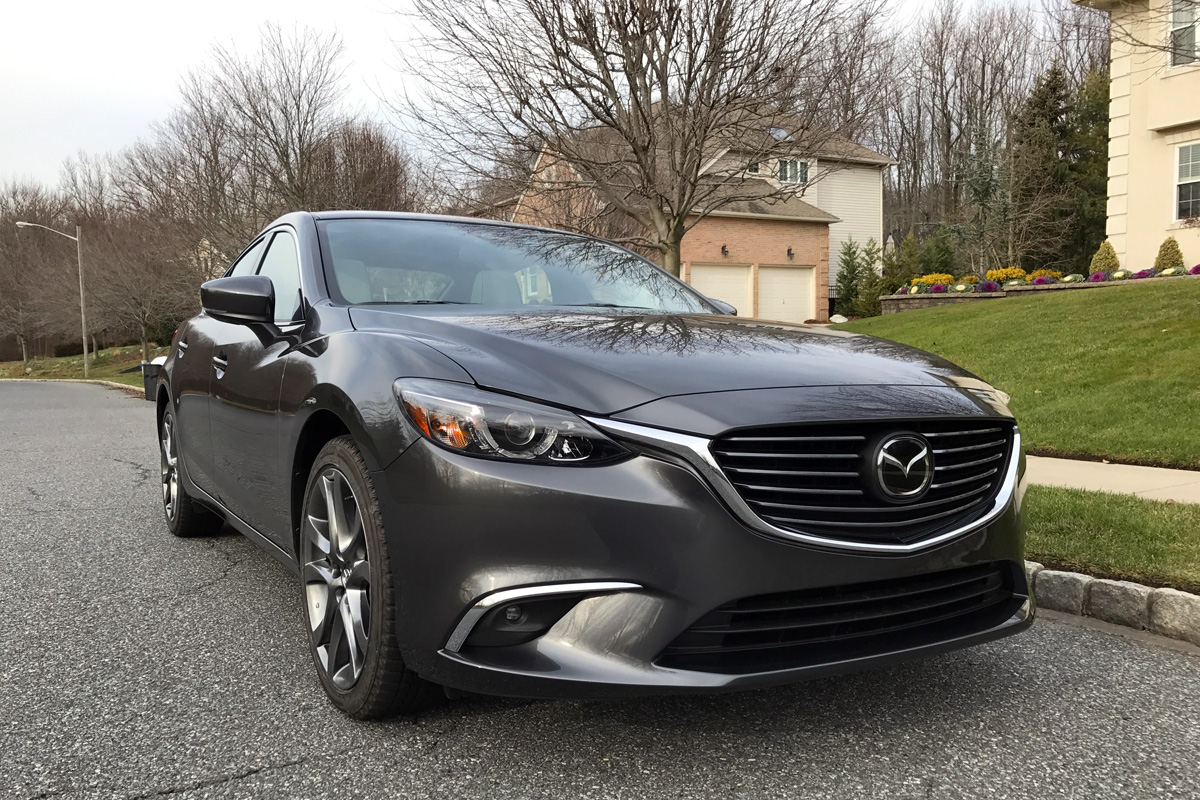 If you're a regular reader, you know that I've been a long-time fan of Mazda, as they make great looking, fun-to-drive cars that are relatively affordable. Case in point, the Mazda3, MX-5 Miata and CX-3, all cars that we enjoyed the heck out during our time with them.
Sadly, the same couldn't be said for the 2017 Mazda6 Grand Touring we recently drove, which suffers from a serious lack of power, not to mention a sky-high price tag that had us doing a double-take when we saw the nearly $35,000 sticker price on our well-equipped model!
And therein lies the rub.. Compare the base Mazda6 Sport ($22,995) against any of its competitors (Toyota Camry, Ford Fusion, Honda Accord, Hyundai Sonata), and it's competitive on all fronts, matching these cars both in horsepower and features.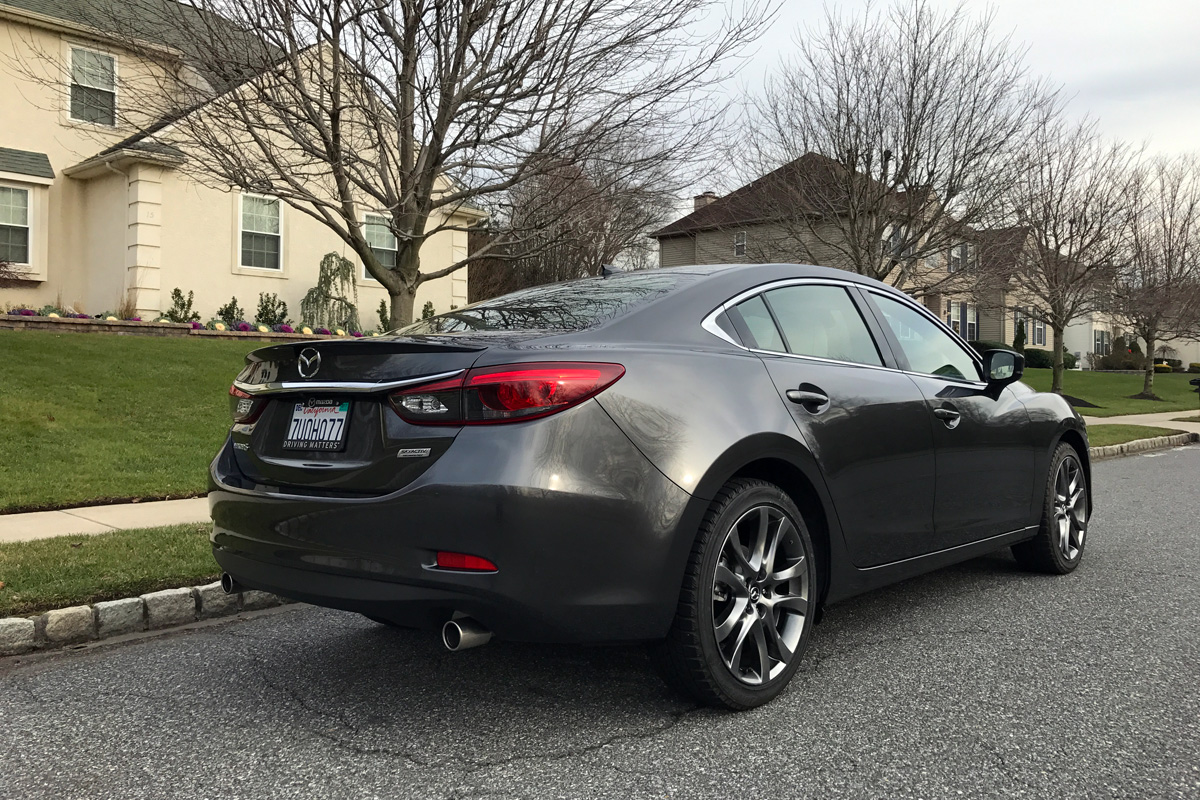 But as you move up to higher trim levels, all of the competition offers a V6 or Turbo that puts out a LOT more power, while the Mazda6 is stuck with its 2.5 liter four-cylinder engine that puts out an "adequate" 184HP and 185 lb-ft of torque, regardless of trim.
For whatever reasons, Mazda decided to do away with the V6 option when the third-generation Mazda6 was introduced in 2014, putting the model at a significant disadvantage. The 2017 Ford Fusion Sport we drove a few weeks ago had 325HP and 380 lb-ft of torque, rocketing from 0-60 nearly 3 seconds faster than the 6.
Even the Camry and Accord offer a nearly 100HP advantage over the Mazda6 when equipped with their V6 engines. And that makes for a really tough sell..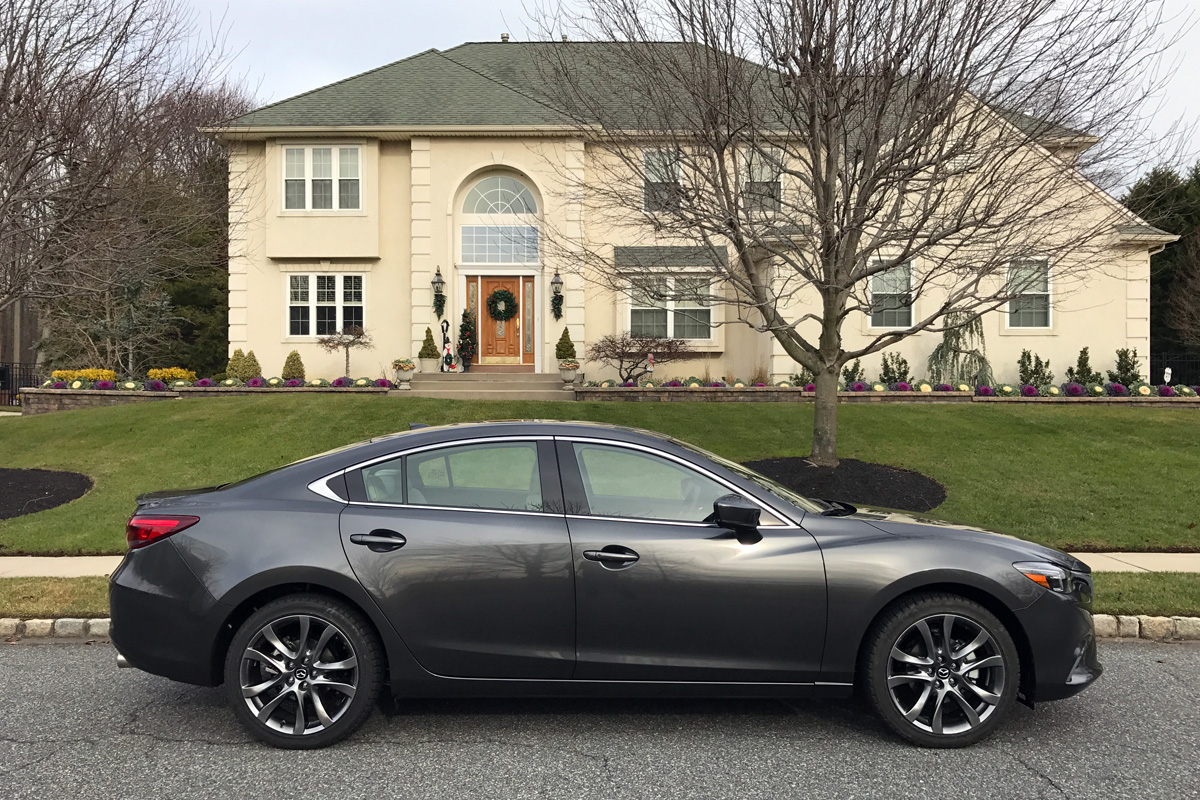 If you're not a speed demon and are more concerned about styling, features, and fuel efficiency, the Mazda6 Grand Touring might make sense, as those are its strong suits. We thought the car looked great, with a sleek yet muscular design that has a real presence about it. As you can see, the interior is pretty gorgeous as well. The 19-inch wheels with the Dark Silver finish give the car a really aggressive look, and the LED grille accent lighting looks amazing at night.
The Grand Touring model comes LOADED with features, with all the latest tech, luxury, and safety features standard. The optional Premium Package takes things a step further, adding things like regenerative braking, active grille shutters, a heated steering wheel, Nappa leather-trimmed Sports seats, and more.
Lastly, if you're someone who does a lot of driving, you'll appreciate the fuel efficiency of the Mazda6, which gets 26 MPG city / 35 MPG highway (27 MPG city w/ Premium Package) and runs on regular unleaded.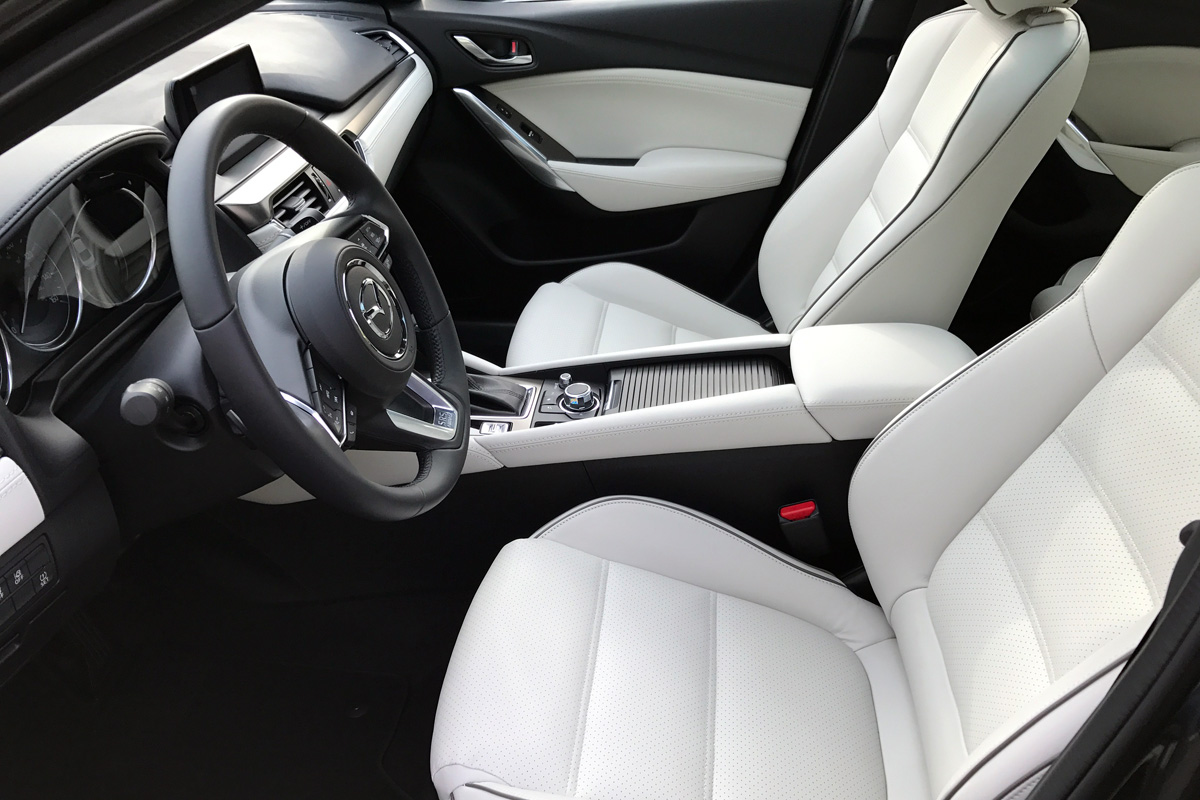 I can't really speak to the car's handling, as we tested this car in the winter, and as such they equipped it with Blizzak winter tires, which took most of the fun out of the car. We're sure that if it were running on its OEM tires, it would have been fun to toss around, as one of Mazda's hallmarks is its sporty handling.
At the end of the day, the Mazda6 is a great car in it's own right, and we wouldn't hesitate to recommend the Sport or Touring models, as they seem to stack up nicely against the competition. But move up to the Grand Touring model, which starts at $30K, and it's simply outgunned in the horsepower department.
What do you think of the 2017 Mazda6 Grand Touring?