The 2016 Mazda MX-5 Miata Is The Most Fun You Can Have For Under $30K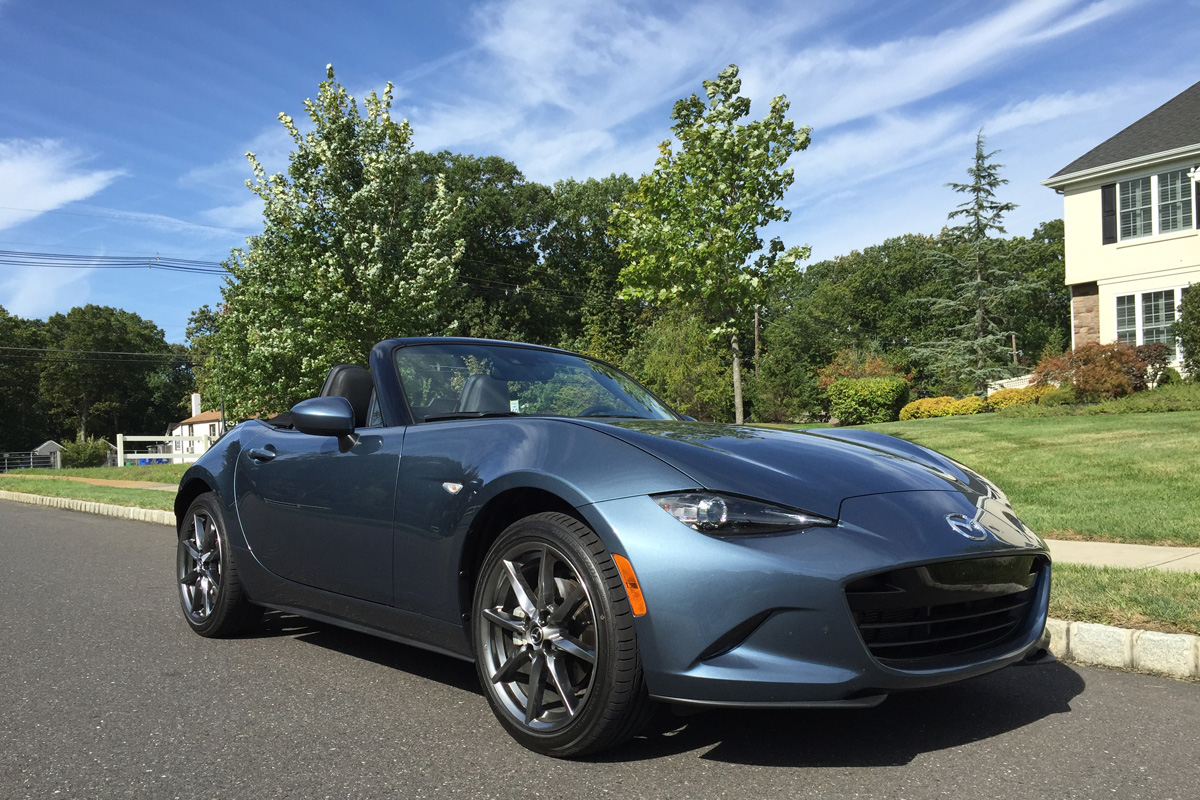 A few months ago, Mazda flew us out to California, where we were among the first to drive the all-new 2016 Mazda MX-5 Miata. They mapped out an incredible drive route for us that took us through the foothills and canyons of the Angeles Crest Highway, giving us a chance to see what the car was all about.
Mazda's engineers pulled out all the stops for the 2016 model, shedding excess weight, getting the power to weight ratio just right, and giving us possibly the best Miata they've ever built. Honestly, if I didn't live in the Northeast where we get plenty of snow, I'd pick one up in a heartbeat!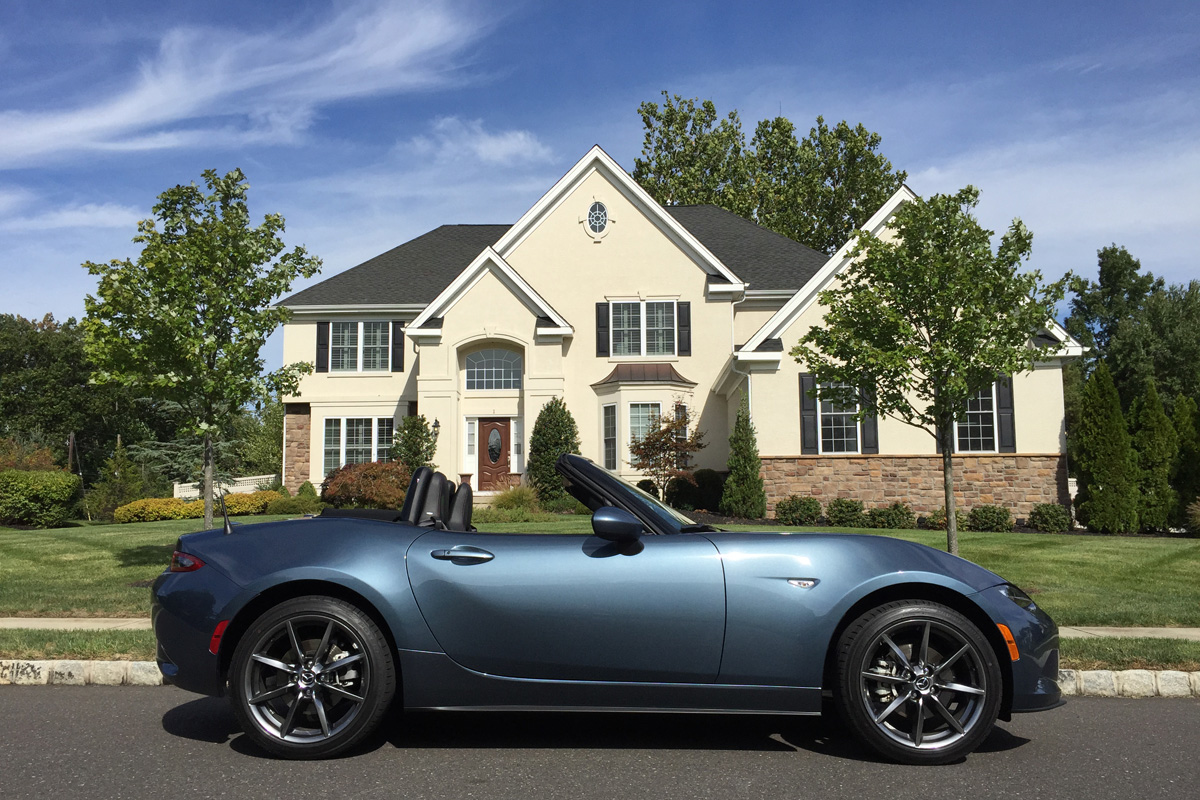 Sure, it's easy to get revved up about the Mazda Miata when you're driving it through the twisties at 9/10ths, but how would it handle as a daily driver? To find out, Mazda loaned us one for a week – a gorgeous 2016 Mazda MX-5 Miata Grand Touring in Blue Reflex, which turned heads everywhere we went.
As we mentioned before, the new Miata makes slightly less power than the outgoing model (155HP and 148 lb-ft of torque), but thanks to the car's weight reduction and such, it's actually faster. While you're not going to win any street races in a Miata (autocrosses are another story), it's got more than enough pep to keep things interesting on the road, especially if you're willing to wind it out past 6,000 RPM.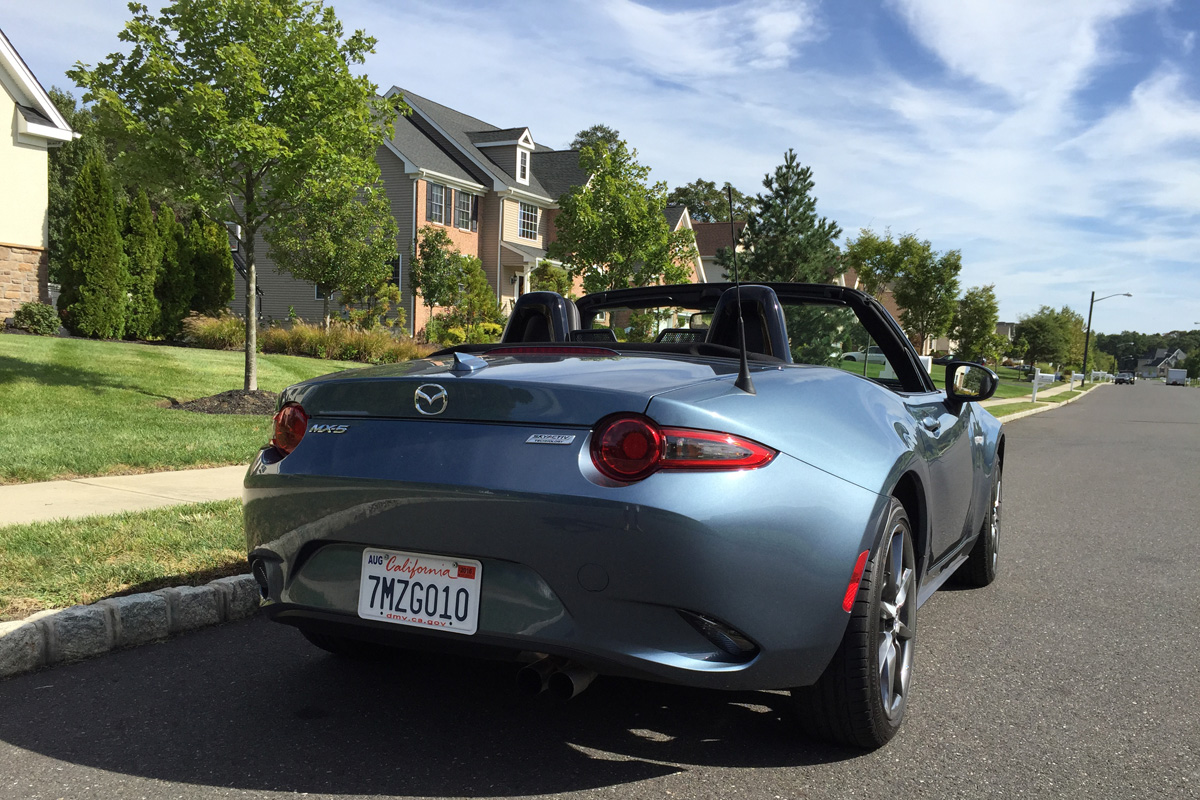 Of course, the Miata has never been about power and acceleration, but rather it's phenomenal handling. And the 2016 Miata delivers that in spades, putting a grin on your face every time you round a corner, with the car staying perfectly planted. Off-ramps and jughandles were definitely my favorites.
Over the weekend, I brought the Miata to our local Cars & Coffee event, and it didn't take very long for a large crowd to gather around the car. "Can I take a picture of the car?" "I love the color!" "Can you pop the hood?" "I wonder if you can fit a set of golf clubs in the trunk." (I'm not sure, but the trunk was much bigger than I had expected) This went on for the next hour or so, despite the fact that there were plenty of exotic cars there that morning. Clearly, the Miata was the star of the show.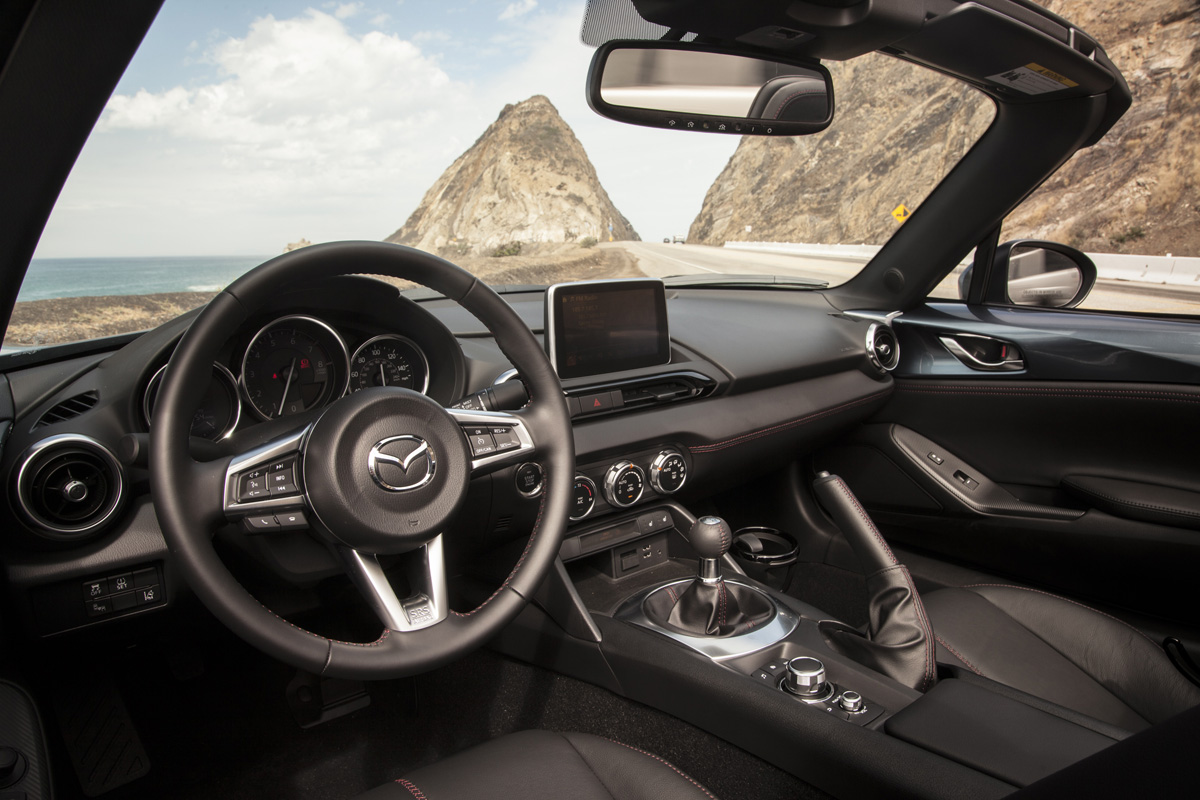 Now I could go on and on about how great the 2016 Miata is, but was there anything that I didn't like about it? Yes, there were a few minor faults. The cupholder placement behind your elbow make absolutely no sense, as it's impossible to reach and prone to bumping. The lack of a back-up camera seems rather odd, especially on the option-heavy Grand Touring model. Yes, it's easy to see what's behind you with the top down, but with the top up at night, not so much. And the NAV screen produces an annoying glare on the windshield at night.
Would any of those stop me from buying one? Not a chance. Honestly, this car was a blast to drive, and it'd make for one heck of a daily driver. Sure, with only two seats and a smallish trunk, you'll be forced to make a few compromises along the way. But it's totally worth it.
Top down, wind in your hair, sun shining down.. Need I say more?