2016 Mazda3 5-Door Delivers Zoom-Zoom, With Some Extra Room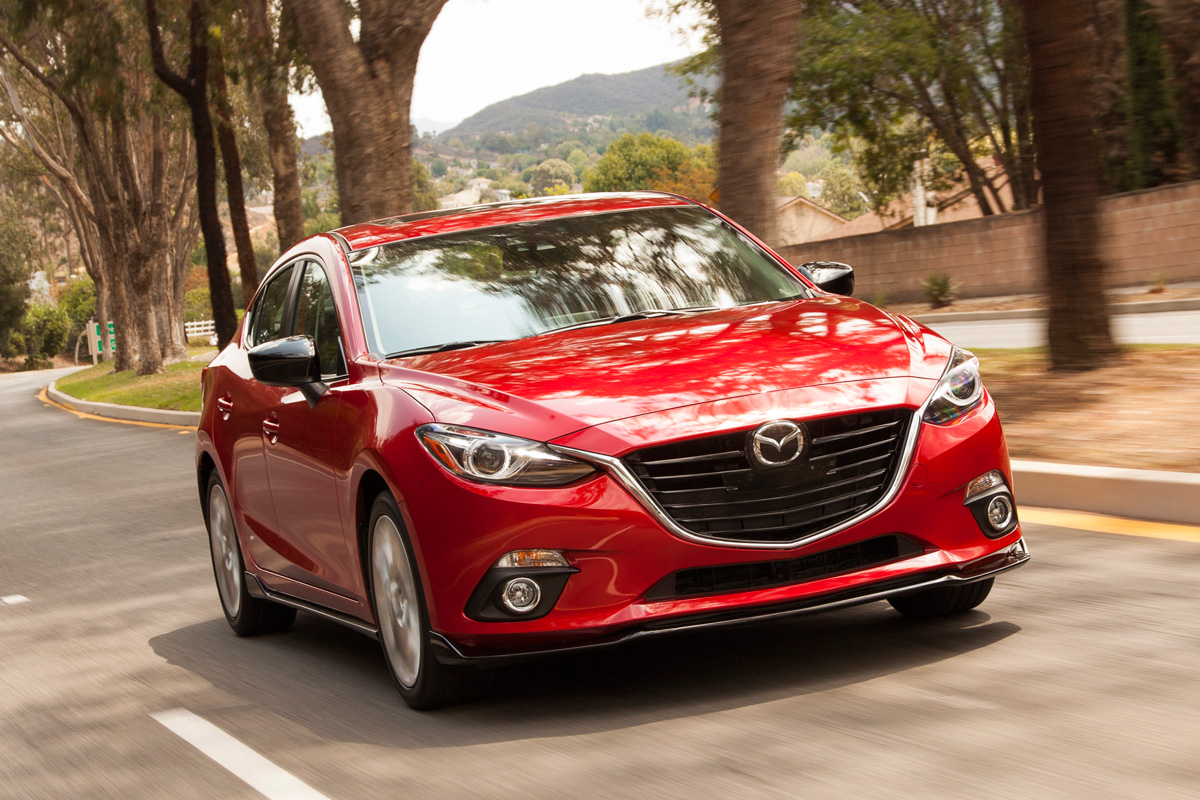 When our 2016 Mazda3 s 5-Door Grand Touring tester was delivered last week, I was pretty psyched and couldn't wait to take it out for a spin. A week later, and it took everything in my power to hand the keys back. Yes, it's really that good.
Ironically, when I first saw the window sticker for the car, I had a bit of sticker shock, as I wasn't expecting the car to sticker for $30K considering that it's Mazda's "entry-level car". But as I discovered during our week with the car, there's nothing entry-level about this car, and it's worth every penny .
So what makes the Mazda3 stand out from the crowd? The vehicle exceeds expectations, from its impressive fuel economy to its sophisticated ride and handling to features that are rare or exclusive for its class. And it's a real looker too, with the rear hatchback giving it a bit of Euro flair, and the gloss black appearance package ($1750) really adding to the sportiness of the car.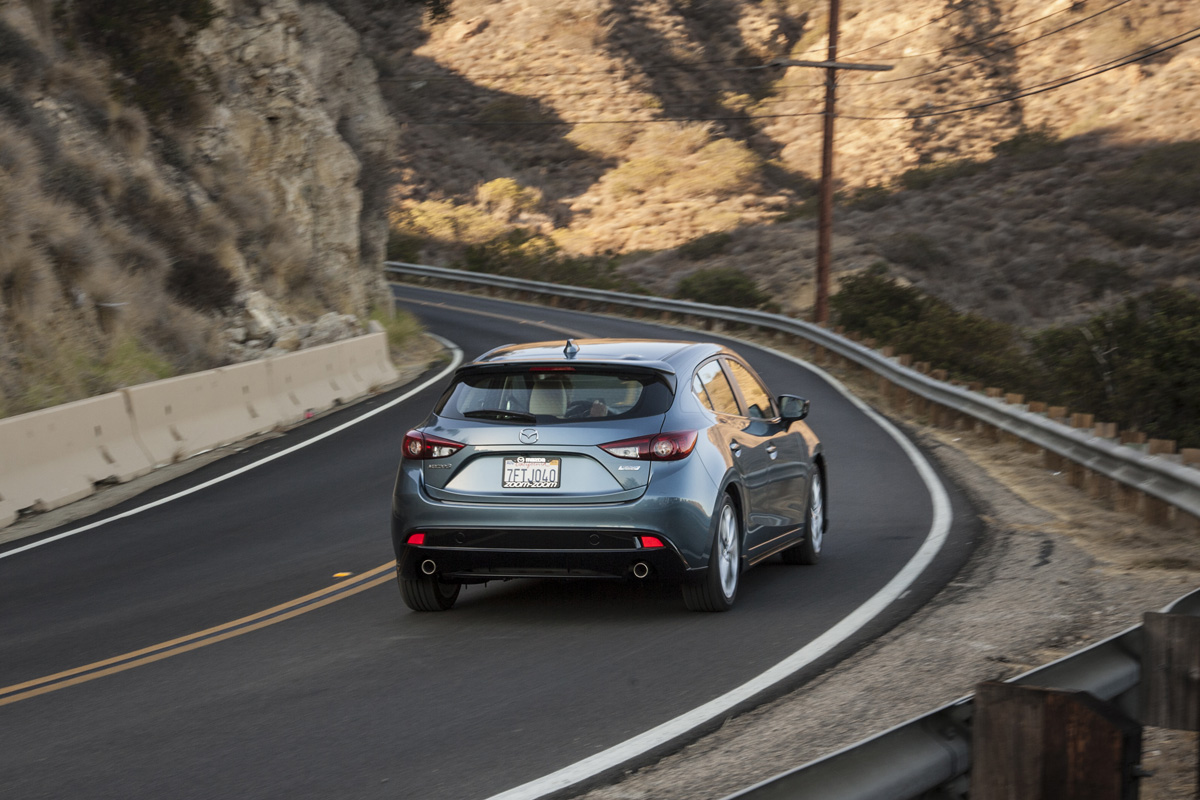 Now typically, I don't pay much attention to fuel economy numbers. But it was hard to ignore the 28MPG that I was getting around town, despite my "spirited" driving habits. And unlike other fuel-efficient cars out there, they didn't dial down the fun factor one bit, with a healthy 184HP and 185lb-ft of torque on tap, which is more than plenty for this nimble little car.
Speaking of nimble, this car is an absolute blast to drive, with an unexpected athleticism that you rarely see in cars in this class. Handling is tight, there's virtually no body roll, and the car feels right at home in the twisties. Dare I say the car feels a bit Germanic, almost like you're driving a Volkswagen GTI or something.
The Mazda3 comes packed with technology rarely seen in a vehicle of its class, including a 7-inch full-color touchscreen, navigation, a rear-view camera, bi-xenon headlights, adaptive front-lighting, push button start, heated power mirrors, rain-sensing wipers, cross traffic alert, blind spot monitoring, SiriusXM satellite radio, and more. Mazda Connect can even read your text messages aloud and send preloaded responses back.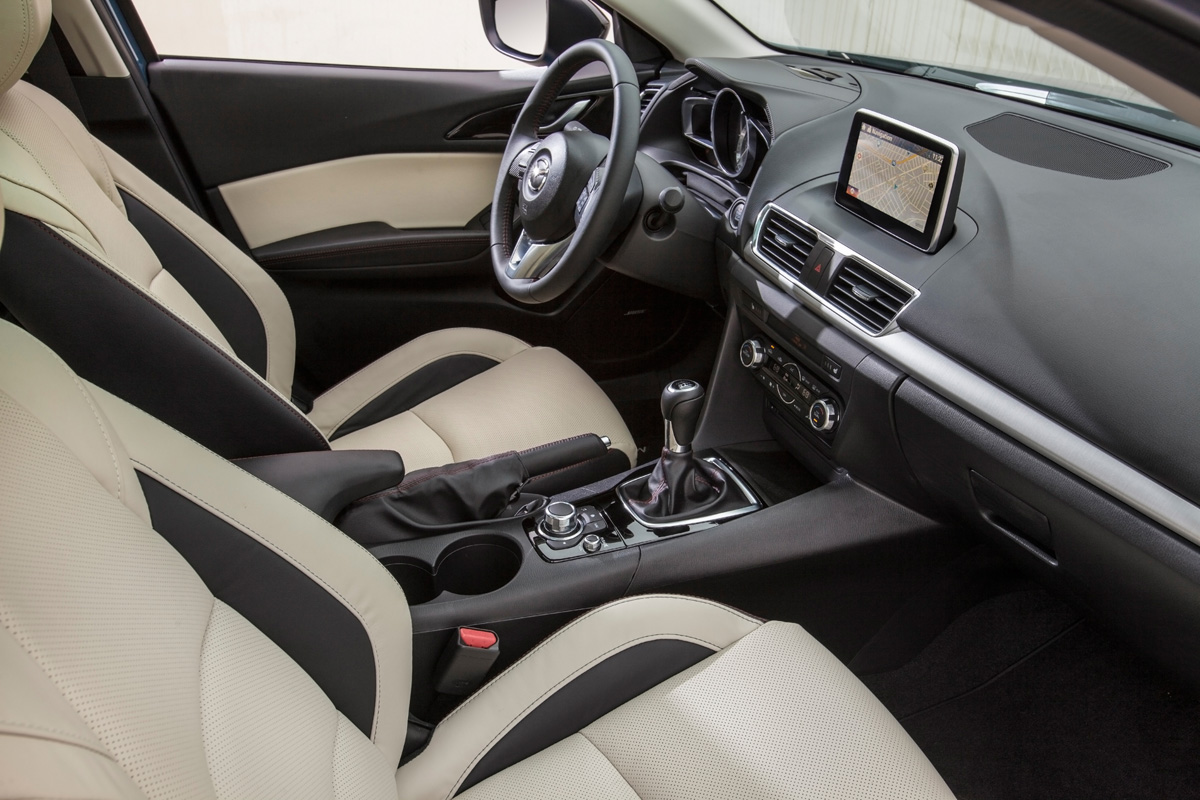 Overall, we were really taken with the 2016 Mazda3 s 5-Door Grand Touring and would highly recommend it to anyone looking for a good looking, fun-to-drive car that's packed with technology. The Mazda3 is one of those cars that actually makes you want to go out for a drive.
Sometimes it's not about the destination but about the journey itself. Zoom-Zoom.