Here Are The First Official Pictures Of The LaFerrari Spider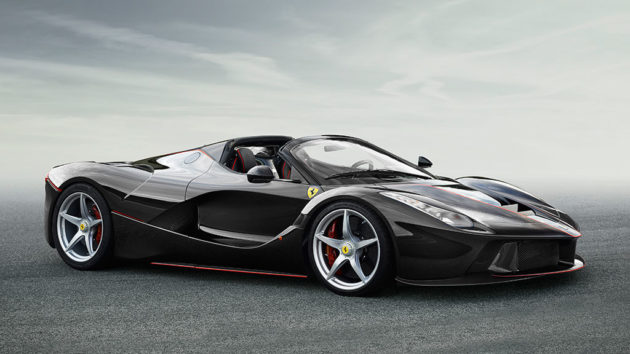 A few months back, you probably saw this stunning rendering of the LaFerrari Spider, which was created by a digital artist after Ferrari CEO Sergio Marchionne confirmed that they were indeed building a convertible version of the LaFerrari. It was pretty stunning, and it got the whole Internet buzzing.
Now this morning, Ferrari has released these three official photos of the convertible LaFerrari, which is set to be unveiled at the Paris International Motor Show in October. While the name won't be officially announced until the show, it's widely believed that the car will be called the LaFerrari Aperta.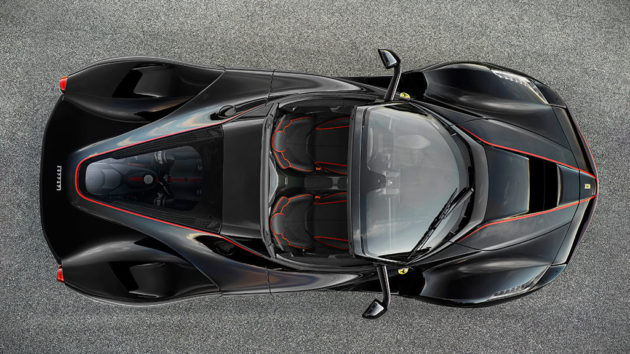 The LaFerrari Aperta has the same running gear and performance figures as the original LaFerrari, sporting a 789HP V12 coupled with a 161HP electric motor, propelling the car from 0-60 in a scant 2.5 seconds. Perfect for those who refuse to compromise on the joy of drop-top driving even when at the wheel of a supercar.
Of course, the engineers in Maranello didn't just cut the roof off and call it a day. No, significant and extensive modifications have been made to the chassis with the aim of retaining the same torsional rigidity and beam stiffness as the coupé version. The car's aerodynamics have also been further honed to guarantee the same drag coefficient even without the roof.
The limited edition special series will be available with a removable carbon-fiber hard top and a removable soft top, though we're doubtful that anyone will ever use them..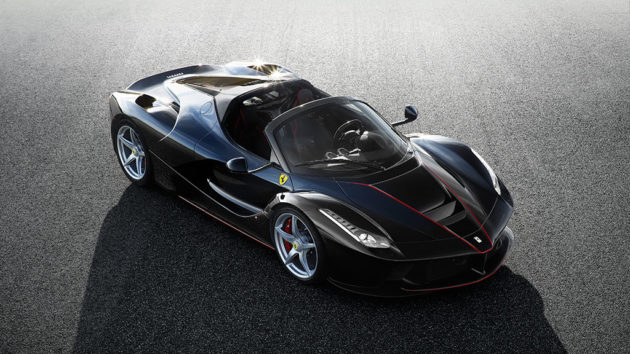 Sadly, if you were thinking of buying one, you're too late, as they were all sold earlier this year after a special preview to clients. Word is that Gordon Ramsey was lucky enough to secure one. Lucky guy!
What do you think of the LaFerrari Spider?