Refreshed 2018 Subaru WRX & STI Receive Minor Updates, But No Extra Power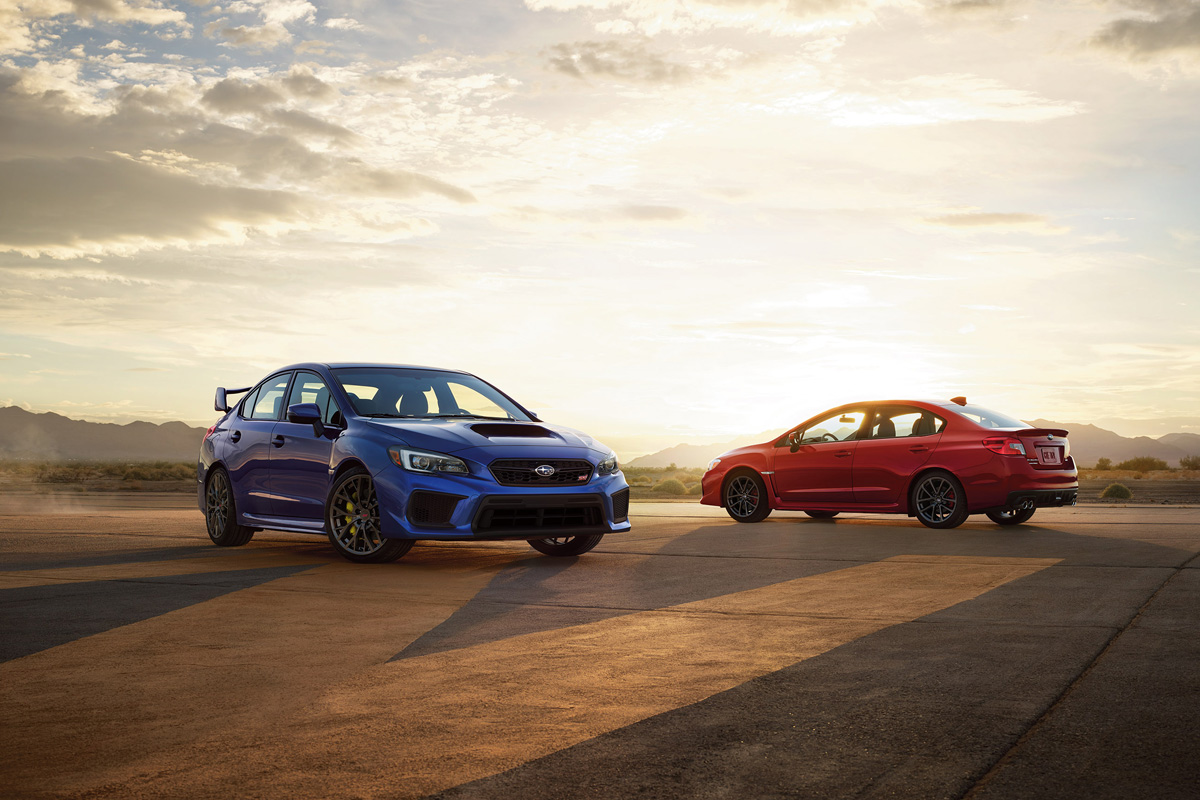 When the Ford Focus RS came out with a scorching 350HP and 350 lb-ft of torque, enthusiasts assumed that Subaru would fire back with an even faster WRX STI and level the playing field.. Sadly, they were wrong.
That's right folks.. Subaru unveiled the 2018 Subaru WRX and 2018 Subaru WRX STI today, and while both cars receive some significant upgrades under the skin, they decided to leave well enough alone when it came to power. Confused? Trust me, you're not alone.
Honestly, it's hard to understand Subaru's reasoning behind this, considering that the STI has been using the same 305-horsepower, 2.5-liter H4 engine for over a decade now. Back in 2004 when the STI first came to the US, it was a beast that put out more power than a Mustang GT. But these days, not so much.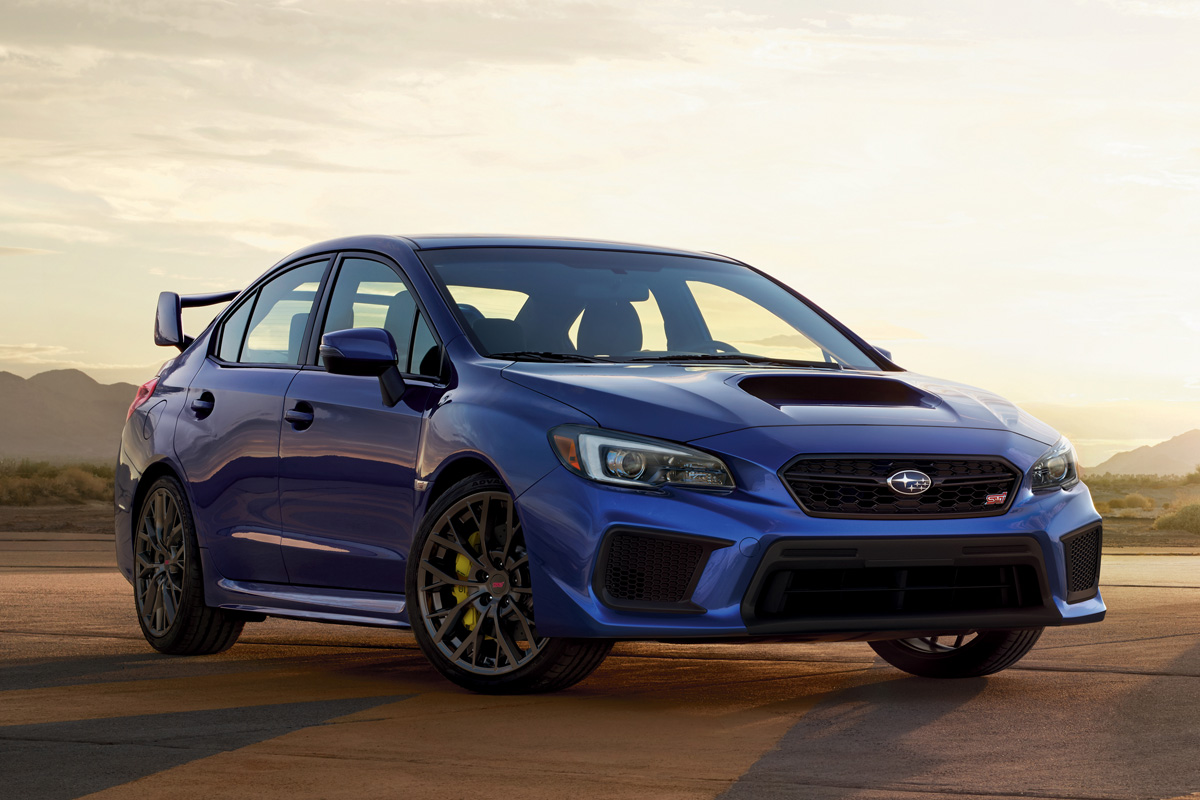 So what's new for the 2018 WRX & STI? Quite a bit actually. At first glance, you'll notice that the front fascia has been restyled to give it a "sportier attitude", with a more pronounced grill design, along with a larger air dam. The higher-end WRX Limited and the STI both feature LED Steering Responsive Headlights that help illuminate curves in nighttime driving.
All models feature upgraded interior materials, rear seat armrest with cup holders, redesigned door grips and faster remote trunk opening. There's also thicker door glass and better seals for reduced cabin noise. And the multi-function display is larger now at 5.9 inches, up from 4.3 inches. (The WRX Premium model features a new 7-inch infotainment screen, as well, larger the previous model's 6.2-inch unit)
On the handling front, Subaru retuned the front and rear suspension of the standard WRX for better stability and comfort, and tweaked its electric power steering system for better feel. The 6-speed manual transmission has been improved too, with new synchros and a smoother clutch. There's even a new optional "Performance Package" that features Recaro 8-way power seats, red-painted brake calipers and upgraded JURID brake pads, and deletes the moonroof to reduce weight.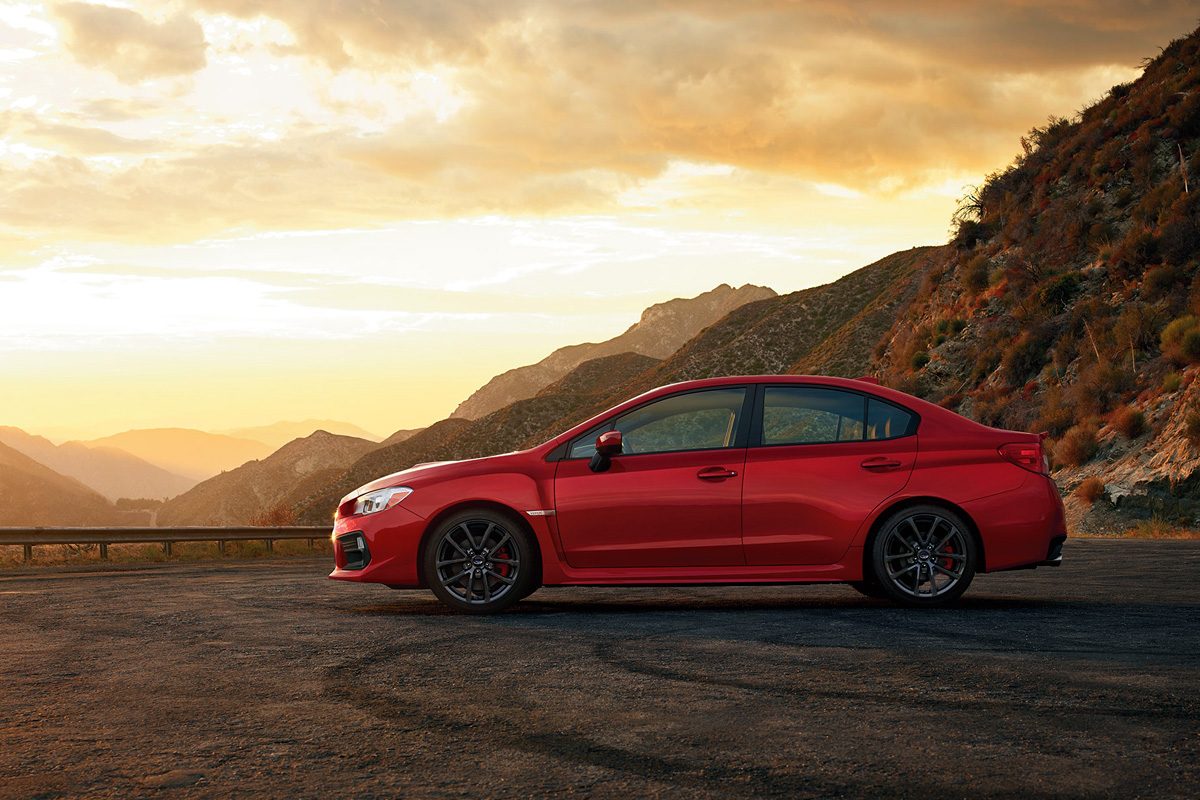 The STI's suspension features the same upgrades as the WRX's, but its all-wheel drive system now sports an entirely electronic limited-slip center differential, which is said to give quicker and smoother response. 19″ wheels wheels are now standard (a first for the STI), raising cornering performance while giving the STI an even more aggressive stance.
An upgraded Brembo brake system (highlighted in bright yellow paint) feature 6-piston calipers in front and 2-piston calipers in the rear. Coupled with larger, drilled rotors and new brake pads, this bad boy should stop on a dime.
The 2018 Subaru WRX and WRX STI arrive at dealerships this spring. Pricing has not yet been announced.