We Spent A Day At The Track With The 2016 Ford Focus RS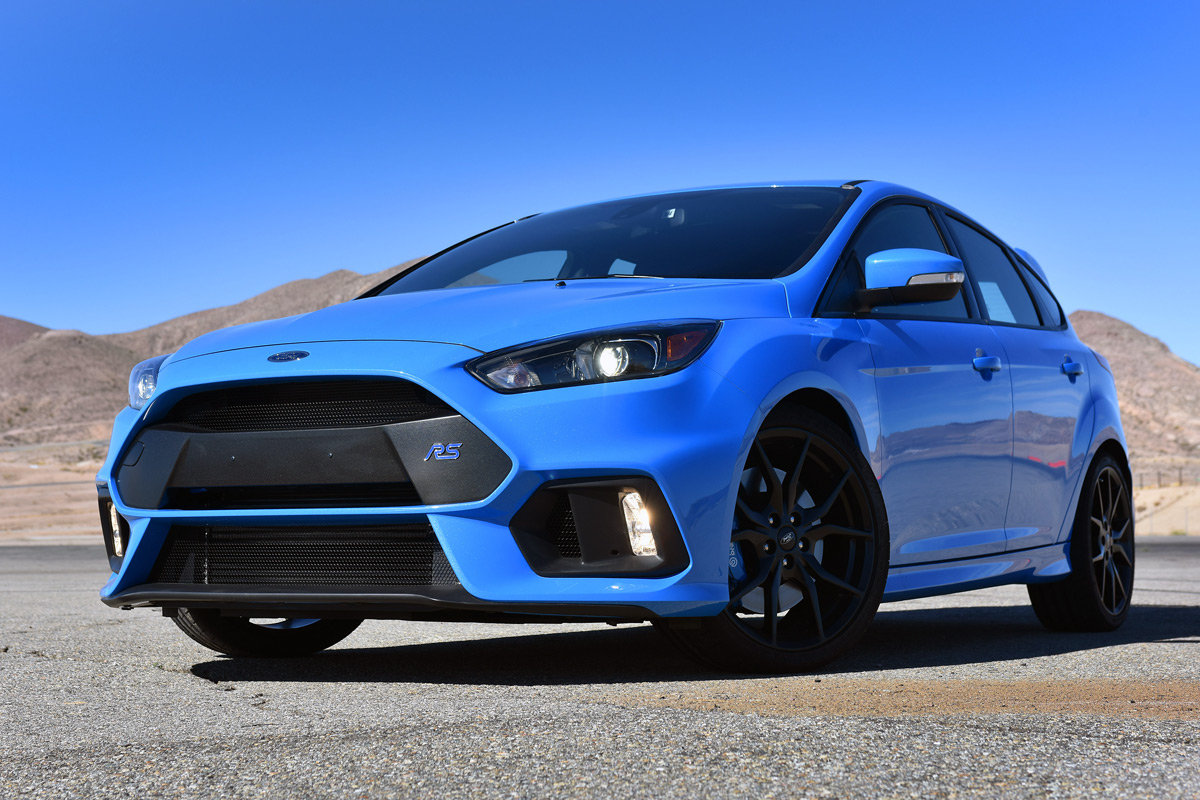 When I got the call from Ford asking if I would be interested in attending a track day at Monticello Motor Club for the all-new 2016 Ford Focus RS, my answer was a resounding "Hell yeah!"
For those of you who aren't familiar with the new Focus RS, it's basically a regular Focus.. on steroids. We're talking 350 horsepower and 350 lb-ft of torque, all-wheel drive, a six-speed manual transmission, track-ready suspension, and enhanced aerodynamic designed to maximizes downforce. 0-60 happens in 4.7 seconds, on it's way to a top speed of 165 MPH.
The Focus RS is essentially a rally car that can be daily driven, and with a starting price of just $35,900, it is well within the reach of the average enthusiast.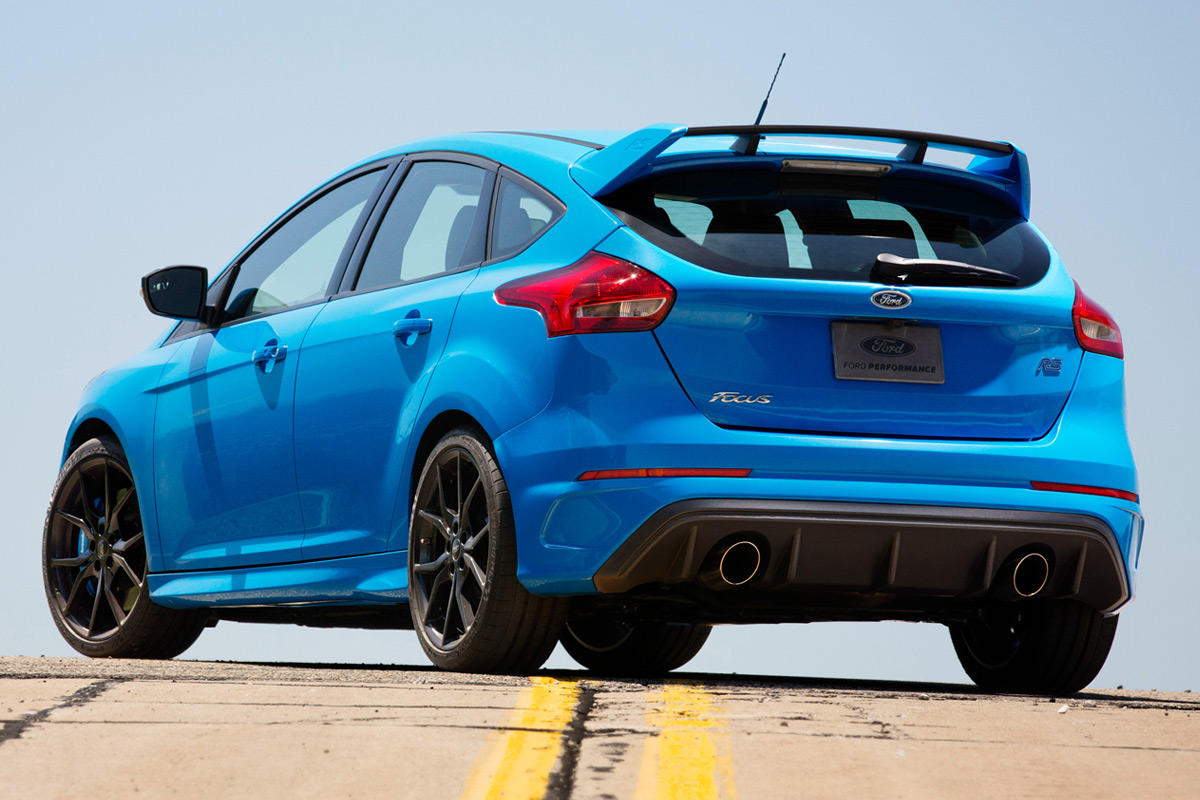 Monticello Motor Club is one of my favorite tracks, a 3.6 mile, 18 turn course with sweeping curves, elevation changes and a nice long straightaway. Unfortunately, we only had access to half of the track, because the other half was reserved for Focus RS hot laps.. with The Stig (Ben Collins)!
Yes, that's right, Top Gear's iconic masked man was on hand (sans white racing suit) to push the Focus RS to it's absolute limits, and it was an almost religious experience. Ben had the car sideways for half of my ride, tires squealing, while he waxed poetically about the car's dynamic torque vectoring system. Insane!
As you might expect, my lap times were a little slower, with a little less tire smoke, but they were impressive nonetheless. The Focus RS felt right at home on the track, with the various components of the car coming together to deliver a remarkable driving experience lap after lap.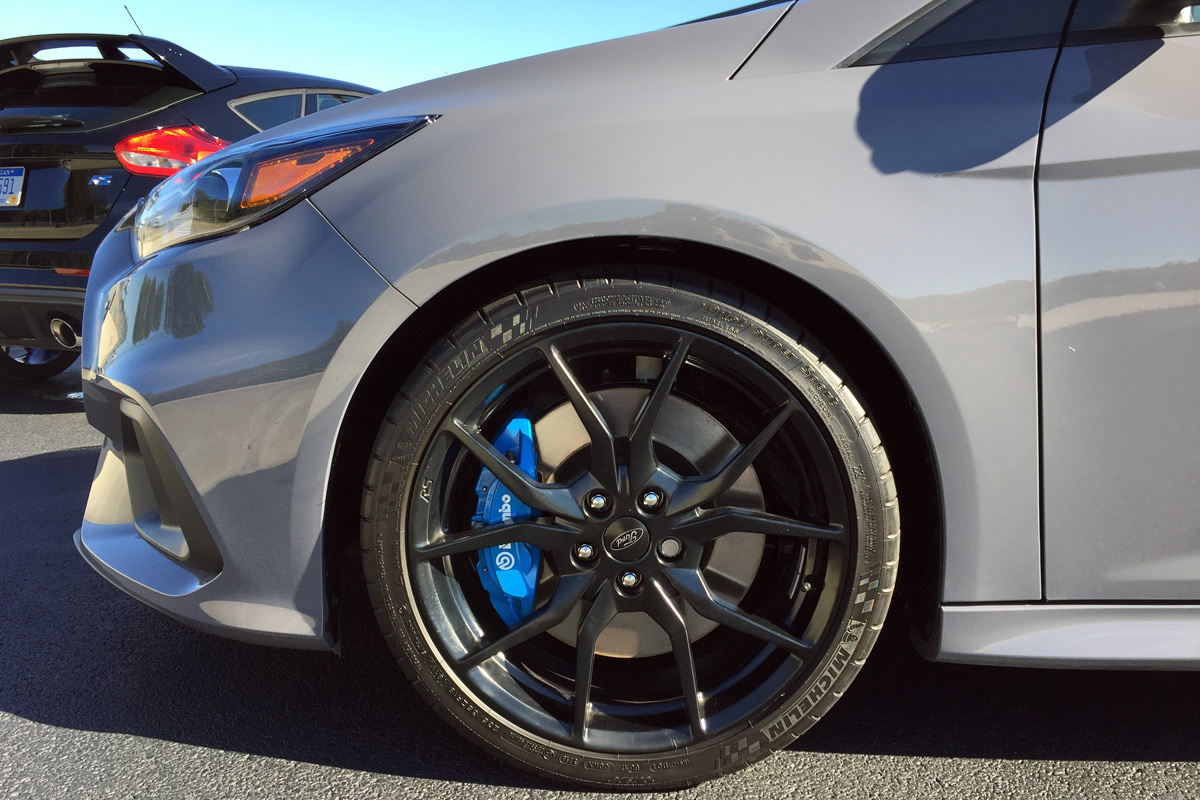 Later on, I headed over to the drift course to try out the infamous Drift Mode for myself, and holy hell was that fun! I won't get into the specifics on how the system works, but essentially it delivers more power to the rear wheels so you can induce oversteer. Once in drift mode, simply turn the wheel, floor the gas pedal, and hang on for dear life. Within minutes, I was looking like a professional drifter, it was pretty epic.
Naturally, the RS isn't without it's faults, though they're few and far between. While I appreciated the Recaro seats while on the track, I found the bolstering to be a little too aggressive for everyday driving. In that same vein, while the stiff suspension works wonders on the track, it's pretty brutal on anything but the smoothest of roads. And while Ford is making some progress with SYNC 3, it's still an exercise in frustration, especially compared to some of the other infotainment systems out there. Lastly, except for Nitrous Blue, the rest of the color options are rather bland and boring.
But overall, I think Ford absolutely knocked it out of the park with the 2016 Focus RS, a true driver's car that delivers the fun factor in spades. It's a car for people who love cars.