Hold Up, The 2016 Ford Focus RS Makes How Much Horsepower?!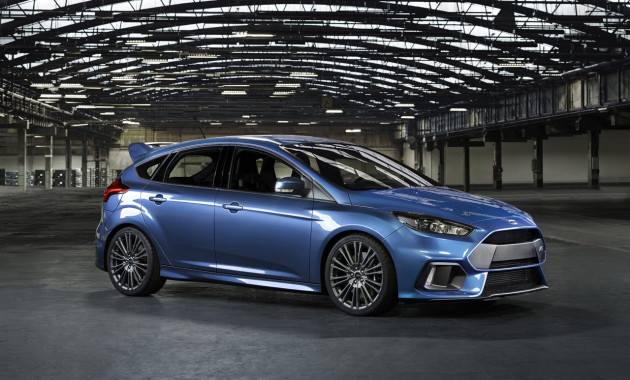 For months now, we've been speculating about how much horsepower the 2016 Ford Focus RS would get, with vague answers from Ford of "more than 315HP". Well they've finally let the cat out of the bag, and it's more than most of us were expecting – 345HP and 324lb-ft of torque!
Considering that the 2015 Subaru WRX STI makes a measly 305HP and 290lb-ft of torque, this seems like a no brainer for anyone shopping for an all-wheel-drive pocket rocket. Especially when Ford keep assuring us that pricing will be in line with the STI.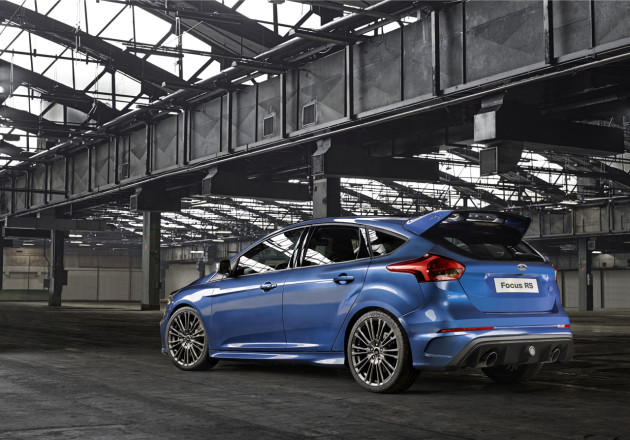 Powering the Focus RS is the same 2.3L turbo-four found in the 2015 Ford Mustang EcoBoost, though Ford says the engine has been significantly upgraded for use in the Focus RS. The engine breathes better thanks to a less restrictive intake, a low-inertia, twin-scroll turbo makes for greater air flow, and a high-performance exhaust controls back pressure and noise output.
The engine has a redline of 6,800 rpm, and the max torque output of 324lb-ft is produced between 2,000 and 4,500 rpm. The Focus RS also has an overboost feature that can provide up to 346lb-ft for 15 seconds at a time. Sounds like fun!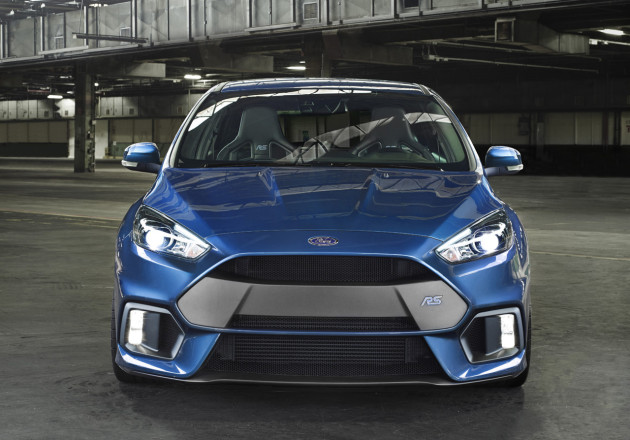 The 2016 Ford Focus RS will go on sale in the US next spring, and if it turns out to be as good as it sounds, I might just have to trade in my WRX on one.