The 503HP Alfa Romeo Giulia Should Have The Germans Running Scared
Giulia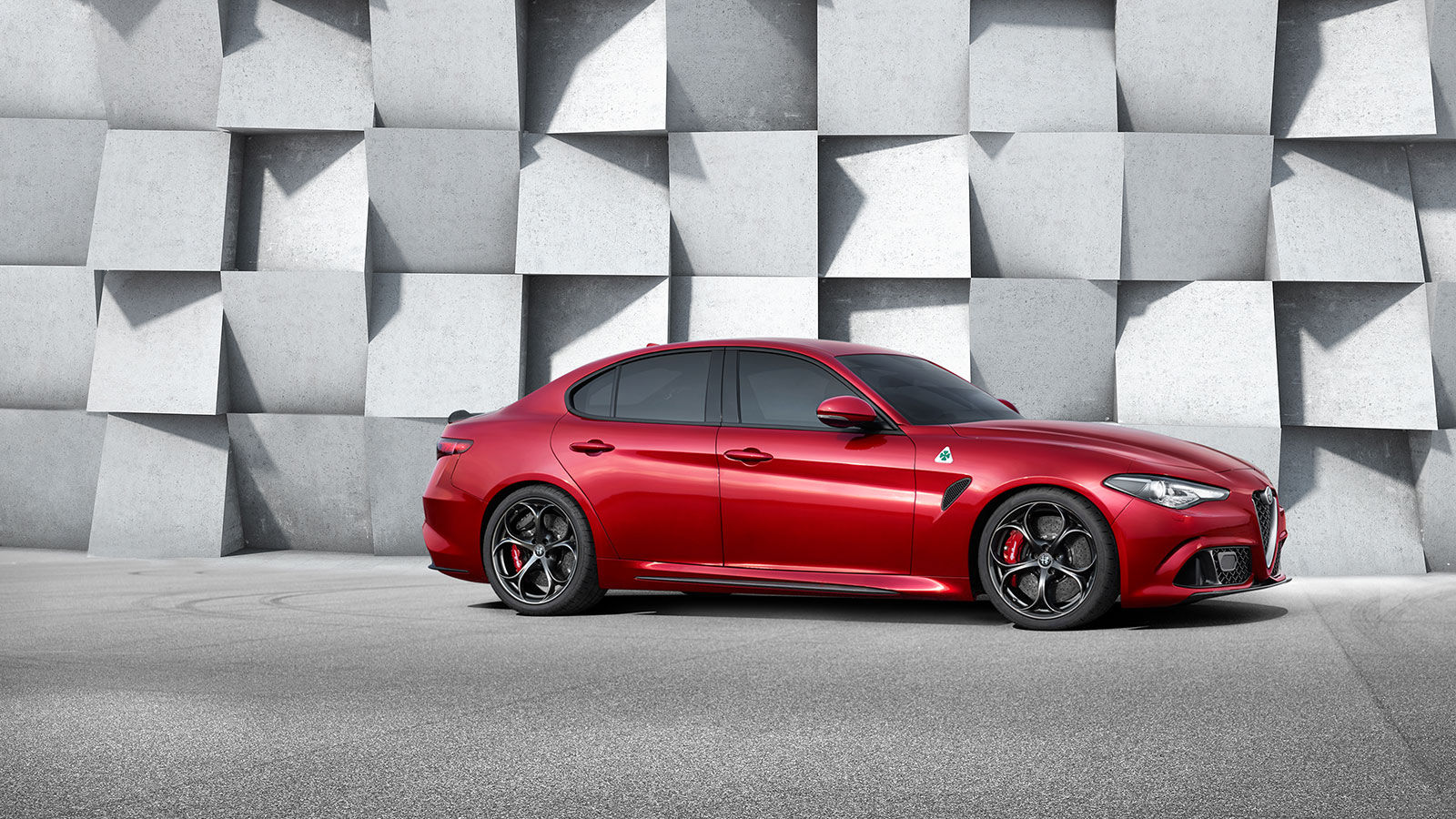 It's been two decades since Alfa Romeo halted sedan sales in the US, but they're coming back in a big way, with the 2017 Alfa Romeo Giulia . With a Ferrari-inspired 3.0-liter, twin turbo six-cylinder producing 503HP, Alfa's top-of-the-line Quadrifoglio version does 0-60 in just 3.9 seconds, and it's ready to take on the BMW M3, Mercedes-Benz C63 AMG, Audi S4, and even the Cadillac ATS-V.
Details are still coming in, but here's what we know right now. The all-new Giulia represents the first step in a complete overhaul of the brand in an effort to take on premium German rivals such as BMW, Mercedes, and Audi that have long since surpassed the Italian automaker in sales. The Giulia is set to go on sale in Europe later this year, with this Quadrifoglio variant coming first. Alfa Romeo is expected to release the Giulia in the US sometime in 2016.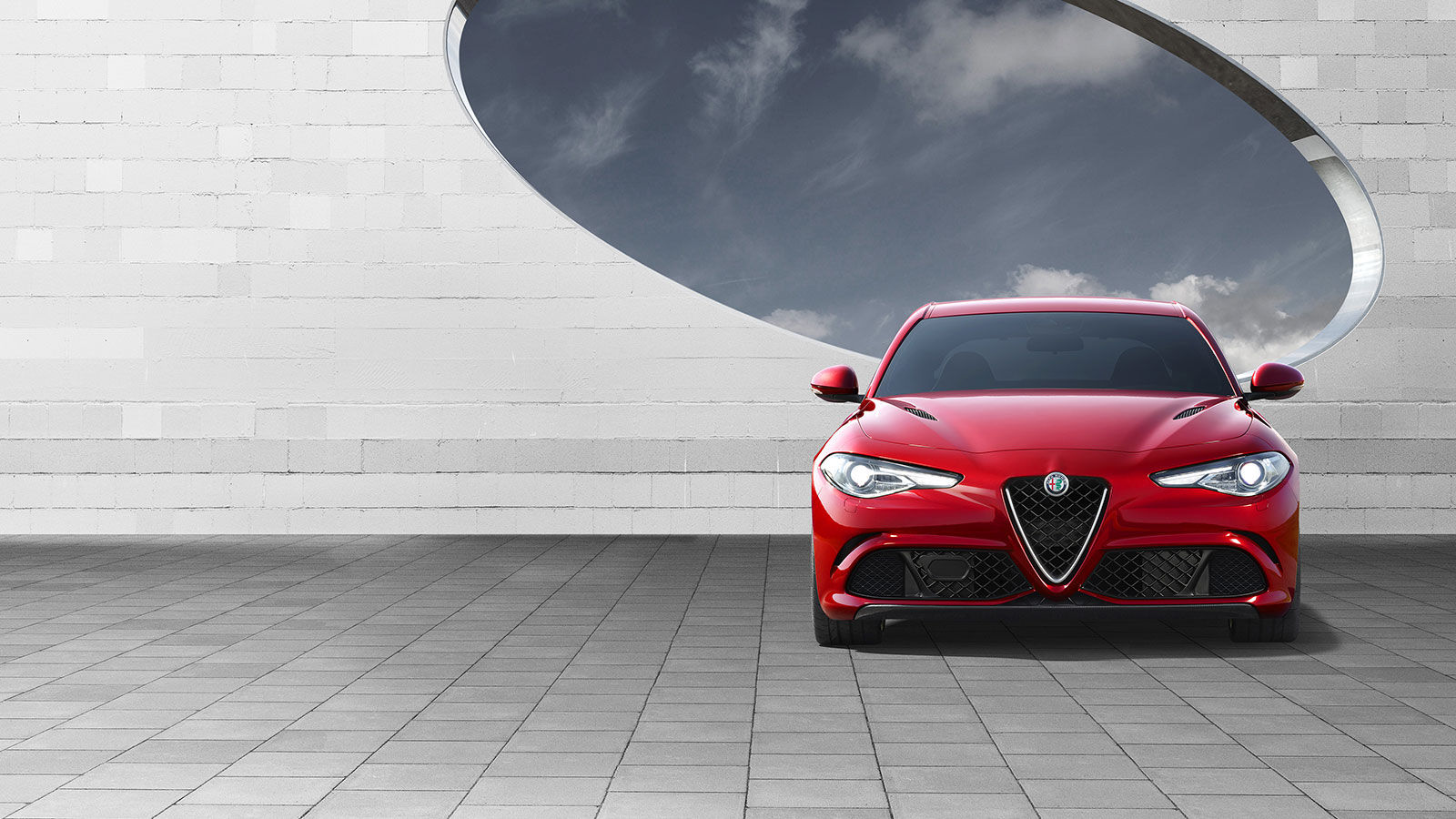 If all goes to plan, seven additional Alfa's will be launched in quick succession, including models positioned above the Giulia and below it, with four-cylinder and 3.0-liter non-turbo V6 engines in the mix. But I'd want the Giulia Quadrifoglio, with that nice nasty exhaust note.
The Giulia Quadrifoglio has 50/50 weight distribution and is claimed to be better than the competition in torsional rigidity. At the front is a double wishbone suspension and what Alfa calls a "semi-virtual steering axis"—which is claimed to improve steering by keeping a constant caster trail while cornering. At the back is a multi-link design, both ends using major aluminum elements.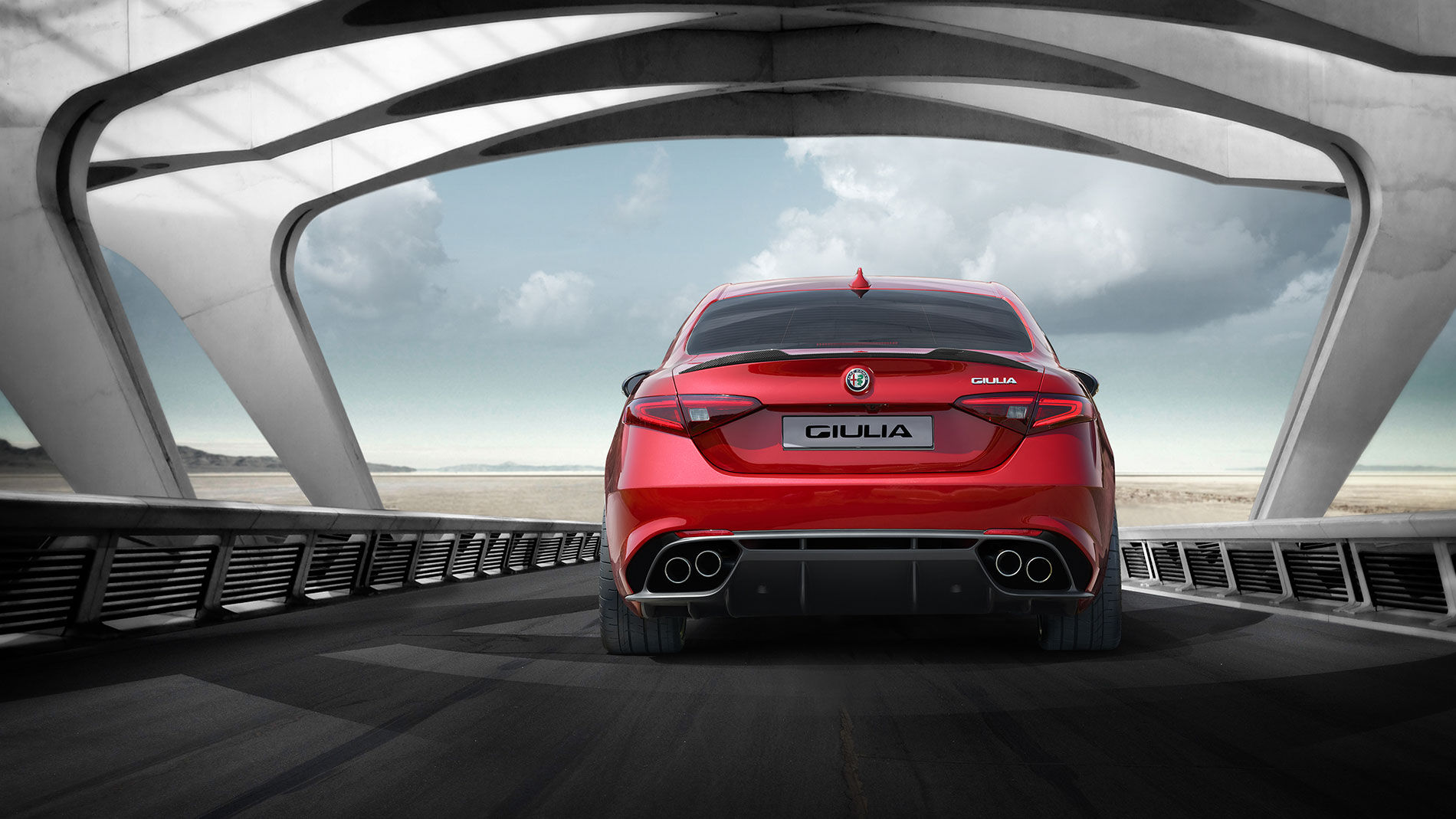 To keep weight in check, the car will feature lightweight materials. Aluminum was used extensively in the engine, brakes, suspension, and body components such as the doors and wings. Meanwhile, the propeller shaft, hood, and roof are all made out of carbon fiber. Rumor has it that the car would weigh as little as 3300 pounds, and Alfa promises best-in-class power-to-weight ratios.
FCA CEO Sergio Marchionne has ambitious plans for Alfa Romeo, and only time will tell if American buyers who have forgotten about the Alfa Romeo brand (or even worse, those who remember the cars that were riddled with issues) can be brought back into the fold.
What do you think of the Alfa Romeo Giulia?