The 2015 Volvo V60 Is One Sexy Wagon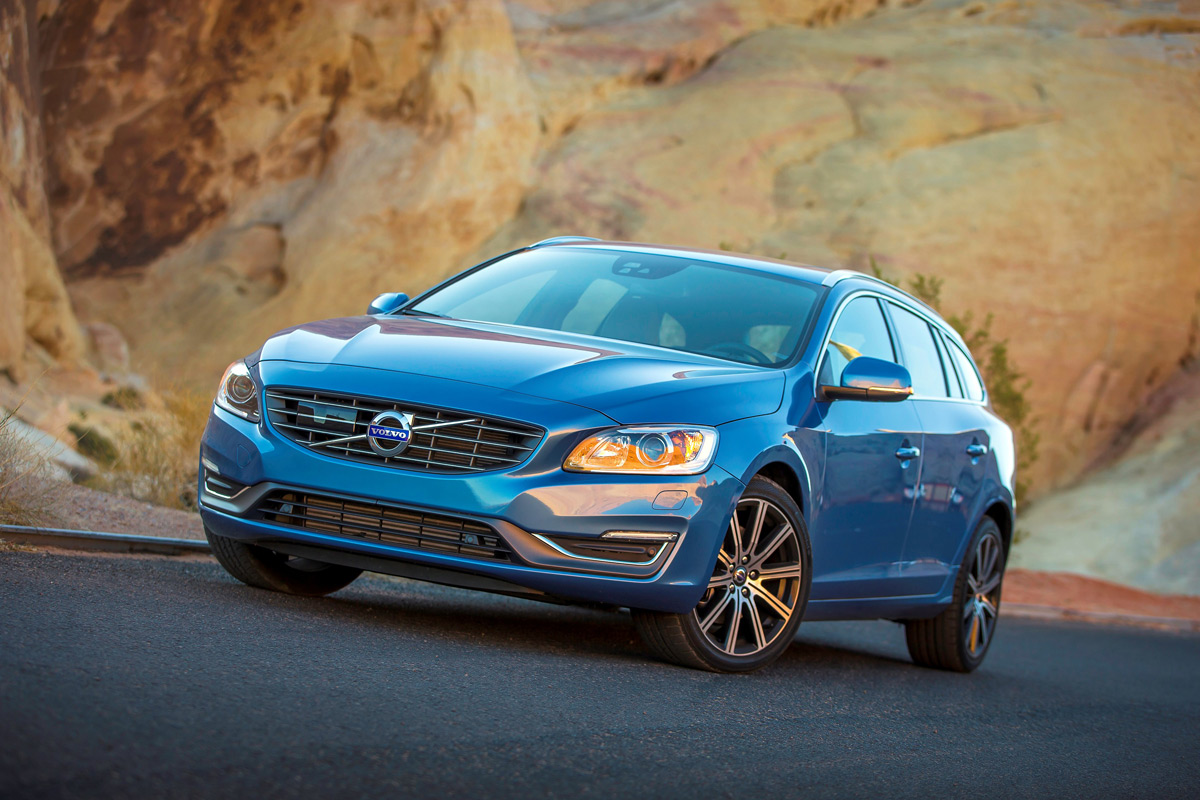 Station wagons are not generally what most would consider objects of desire. Yet for many of us, a wagon brings back early childhood memories where the station wagon was our combination playpen and window to the world as we drove by it. In the days before child safety seats and back seat DVD players, station wagons ruled the road as the family haulers of choice. Today, they have largely been replaced by crossovers and minivans. But there are still some great station wagons out there plying the roads and sitting on dealership lots waiting for those few who still see a wagon as sexy to come and take them out for a drive.
The 2015 Volvo V60 is a new offering from the Swedish automaker that can be rightfully called "sexy". When compared to its chief rivals, like the Audi Allroad, the V60 holds a more sophisticated, suave appeal. Behind the wheel, it's no disappointment either.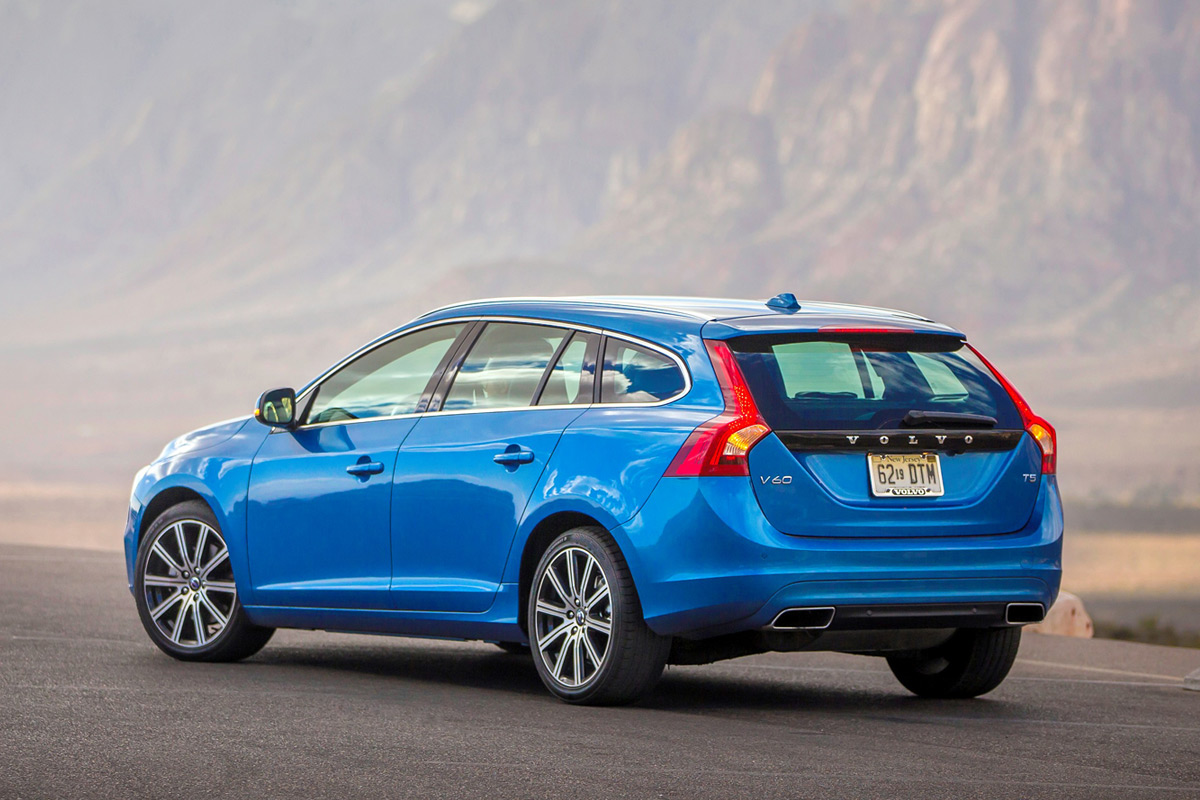 As with most Volvo vehicles, the V60 is offered in trim levels that denote the chosen powertrain rather than optional accoutrements. In its standard, base model, the Volvo V60 is still a luxury wagon and even in the polarizing brown color we had it in for our week of test driving, it's a beautiful car. Knowing that, though, it is important to point out that those who prefer a more tuned drive will want to add the Sport package to the V60 to upgrade suspension components and further tighten steering. We drove it without that package and still found it enjoyable as a well-mannered daily cruiser.
Powertrain options start with the T5 Drive-E model with its 2.0-liter turbocharged four-cylinder in front-wheel drive via an eight-speed automatic transmission. Another engine option is the T6 R-Design model with its 3.0-liter six and six-speed automatic in all-wheel drive – perfect for the performance-oriented who want a near-shooting brake option. For us, though, the engine between those two was our drive, hitting a mid-point between efficiency and output that lacked some of the throaty V6 sound, but held great performance.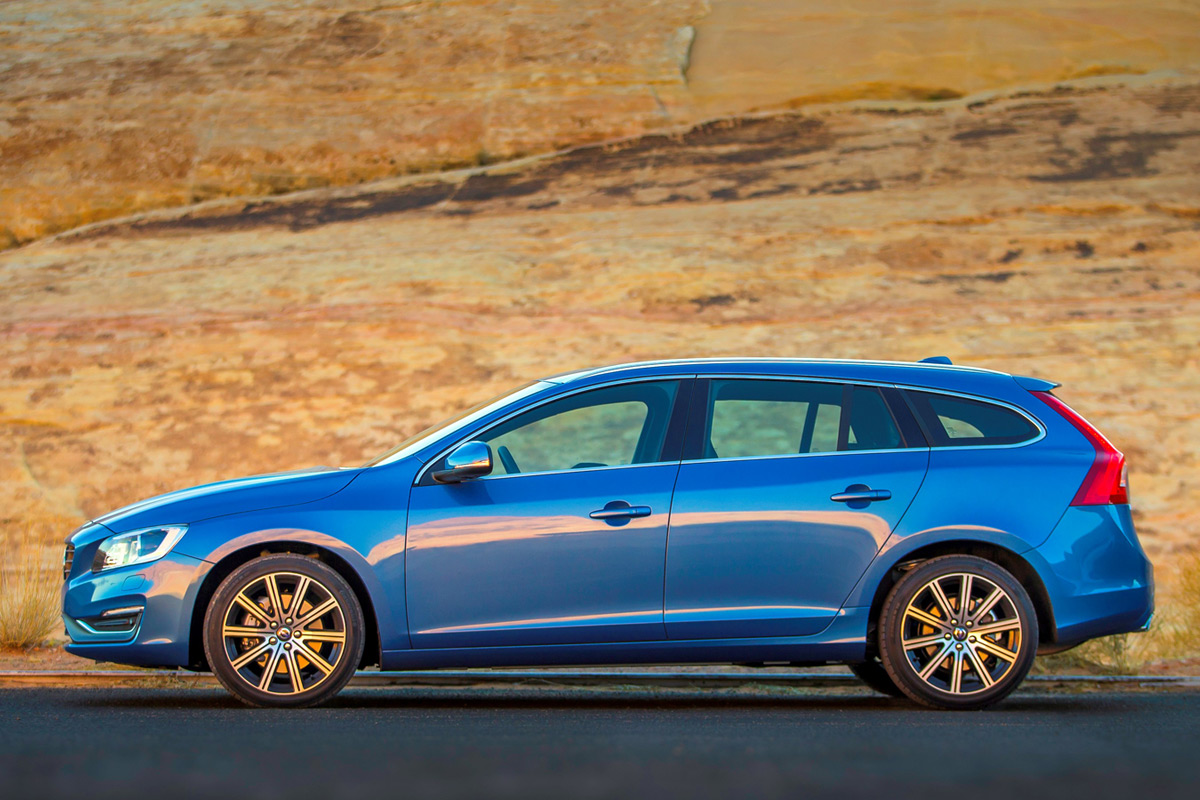 That engine is the 2.5-liter turbocharged five-cylinder that comes with the T5 AWD package. Producing 250 horsepower and 266 pound-feet of torque, this engine runs through a six-speed automatic to all four wheels. Fuel economy is EPA rated at 20 mpg in the city and 28 mpg on the highway (23 mpg combined) and our 0-60 mph times were consistent at about 7 seconds.
Inside the 2015.5 Volvo V60 is a beautiful interior beset with simple, but very well-made components. Nothing jumps out at you with any "wow" factor, but everything comes together in a great package that speaks of attention to detail. The interior of the V60 is a class act with a very quiet ride on top of its excellent materials quality. Upper trims have little touches like the driver-configurable gauges in the cluster that allow the driver to personalize the car towards their preferences. And tech geeks will love the easy-to-use Sensus Connect system for infotainment. We talked a little bit about this when we drove the Volvo XC60, the V60 wagon's crossover sibling.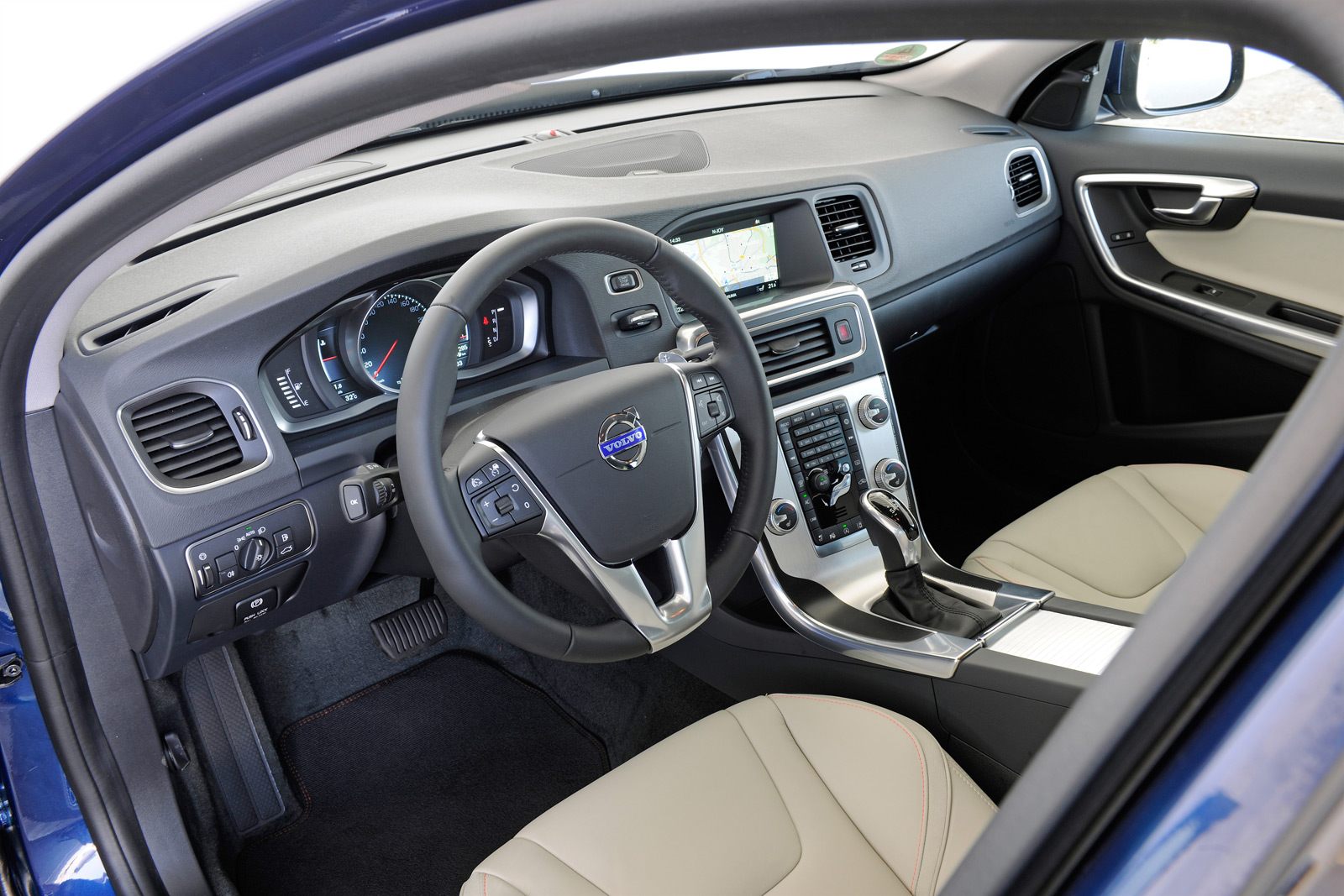 Out on the road, the Volvo V60 is a composed, wonderful drive that is equal parts highway cruiser and corner master. Responsive steering and a peppy acceleration mean that the V60 is a step up from the standard mommy wagon and the Swedish exterior for the V60 is far too pretty to be called a mere "grocery getter." In short, the 2015 Volvo V60 is one sexy wagon.