Volvo To Begin Testing Self-Driving Cars With Customers Soon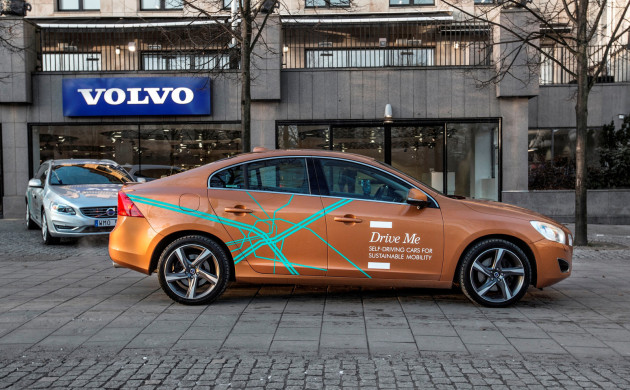 While some people may complain that automation is taking the fun out of driving, there's no sense is fighting it anymore — it's coming. 2020 is going to be a huge year for self-driving cars. This is the goal time for many auto manufactures to have autonomous vehicles on the market.
Volvo sees this date as a time where mass traffic fatalities should be a thing of the past — that's why they're hitting the self-driving car market hard and fast. While testing is well underway for autonomous Volvos, they are planning on getting customers in on this phase by 2017.
Real Customers To Test Autonomous Volvos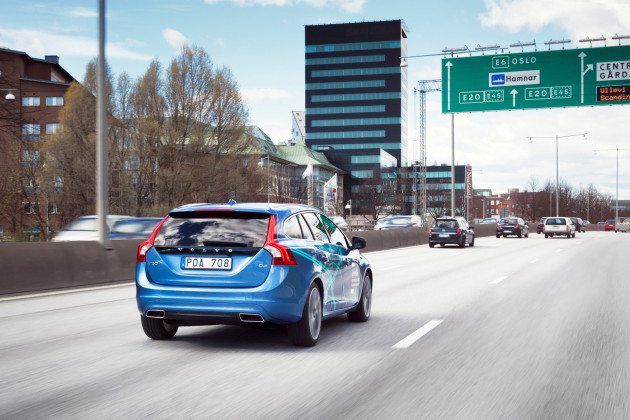 In 2017, Volvo is bringing in 100 consumers to its program called "Drive Me." This takes the testing out of a controlled course, away from trained employees, and puts it right in the hands of the consumer. Volvo will be able to get a well-rounded idea about how drivers will actually use the technology, instead of making a guess about it.
For the Drive Me program, drivers will be limited to 30 miles of roads in Sweden that have been approved for the tests. Most of the areas are urban highways, free of oncoming traffic, cyclists, or pedestrians. Volvo will be picking participants based on their projected customer base and will include those who are skeptical about the technology.
Drivers will be required to be sober and alert in the car so that they can take the wheel if conditions become challenging. However, the intention is that the car will do most of the work, with the hope that the computer will outperform human drivers.
The goal of the Drive Me program is see how the technology stands up to real road conditions, and to test what it can handle. This will give Volvo the data needed to fine tune the technology and understand how it can best be used. Volvo has also publically stated that it's not going to rush a car to market without making absolutely sure that its safe.
If the initial Drive Me program goes well, it may expand into other regions, possibly even the United States.
Volvo's Self-Driving Vehicle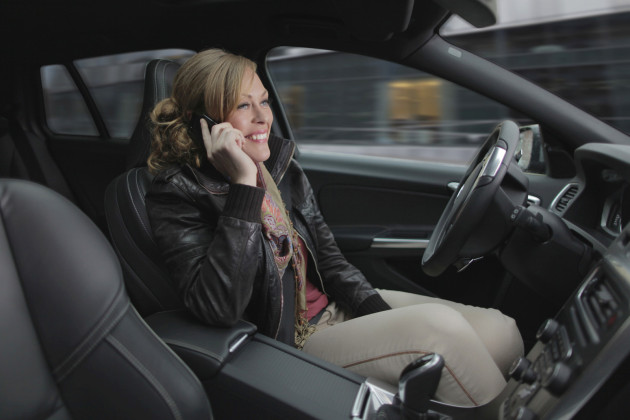 Volvo is already making a huge leap towards autonomous vehicles with the XC90 SUV. When this model goes on sale in 2015, it will already be a lot more autonomous than prior models. It features an auto brake function that keeps drivers from making risky moves that may put themselves and others in danger. The SUV will also automatically adjust for safe following in congested traffic. It will also parallel park with the driver only having to worry about the gas and brake pedals.
While the XC90 might give us a little peak into the Volvo self-driving vehicle for the project, they aren't saying much about the vehicles' capabilities for Drive Me. However, they have revealed that the production vehicles will have the capacity to handle many different driving situations. These include what an average driver would encounter in a day on the road — an easy trip to the store, heavy traffic, and emergency situations. The car will be able to maintain its distance from other cars, change lanes, and merge into traffic.
A tech specialist, Erik Coelingh, noted that it's easy to make a self-driving vehicle concept, but to really bring it to the market, you have to make a complete design. He also points out that these cars need to be safe and affordable for consumers to get on board with the Autonomous car.
It's apparent that Volvo is taking self-driving technology, and using real drivers to test out the technology only seems logical. This program could also help people get excited about autonomous vehicles before the 2020 mark — possibly even helping early sales of self-driving vehicles.