Tesla's New Software Update Makes Range Anxiety A Thing Of The Past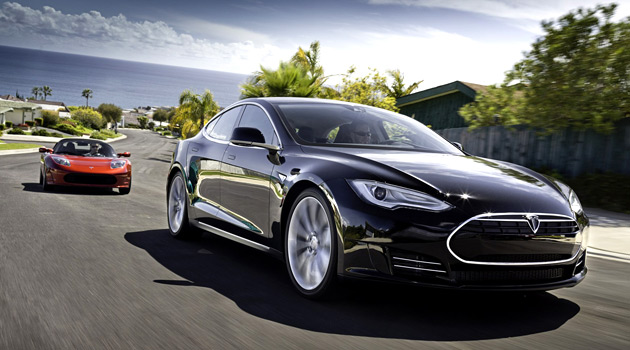 A few days ago, Elon Musk tweeted to the world that he was going to finally put an end to range anxiety, that it'd be done via an over-the-air software update, and it would affect the entire Model S fleet. Our curiosity was piqued. Had they figured out a way to squeeze even more capacity out of their battery packs?
Turns out that wasn't the case. Instead, this update introduces two key applications that ensure you never unintentionally run out of range, Range Assurance and Trip Planner. Here's how they work:
The Range Assurance application is always running quietly in the background even when navigation is not in use. In real-time, the app communicates with the network of Tesla Superchargers and destination chargers, discarding any that are in heavy use or inactive and warns you before you drive out of range.
The navigation system then shows a map of the most convenient charging locations and guides you to the closest one. Moreover, it factors in height changes, like having to climb over a mountain pass, and looks up weather and windspeed from the Internet to determine range with extreme accuracy. Gone is the need to think ahead or do any calculations.
With Trip Planner, the car will automatically navigate you to your destination by integrating the best charging options into your route. The app then figures out the fastest and most convenient path to your destination, including how long to stop at each location. As soon as your car is ready to go, it will message you via the Tesla phone app. Typical Supercharger times are 20-30 minutes long, which works out well when you have been driving for three to four hours, as it matches the time needed to visit the restroom, have a bite to eat or grab a coffee and be on your way.
While we love the fact that Tesla can roll out big updates like this OTA, frankly we were a little letdown with the announcement considering all the bravado surrounding it. Still, these are great features for current and prospective Model S customers, taking away some of the worry when heading out on a long trip.