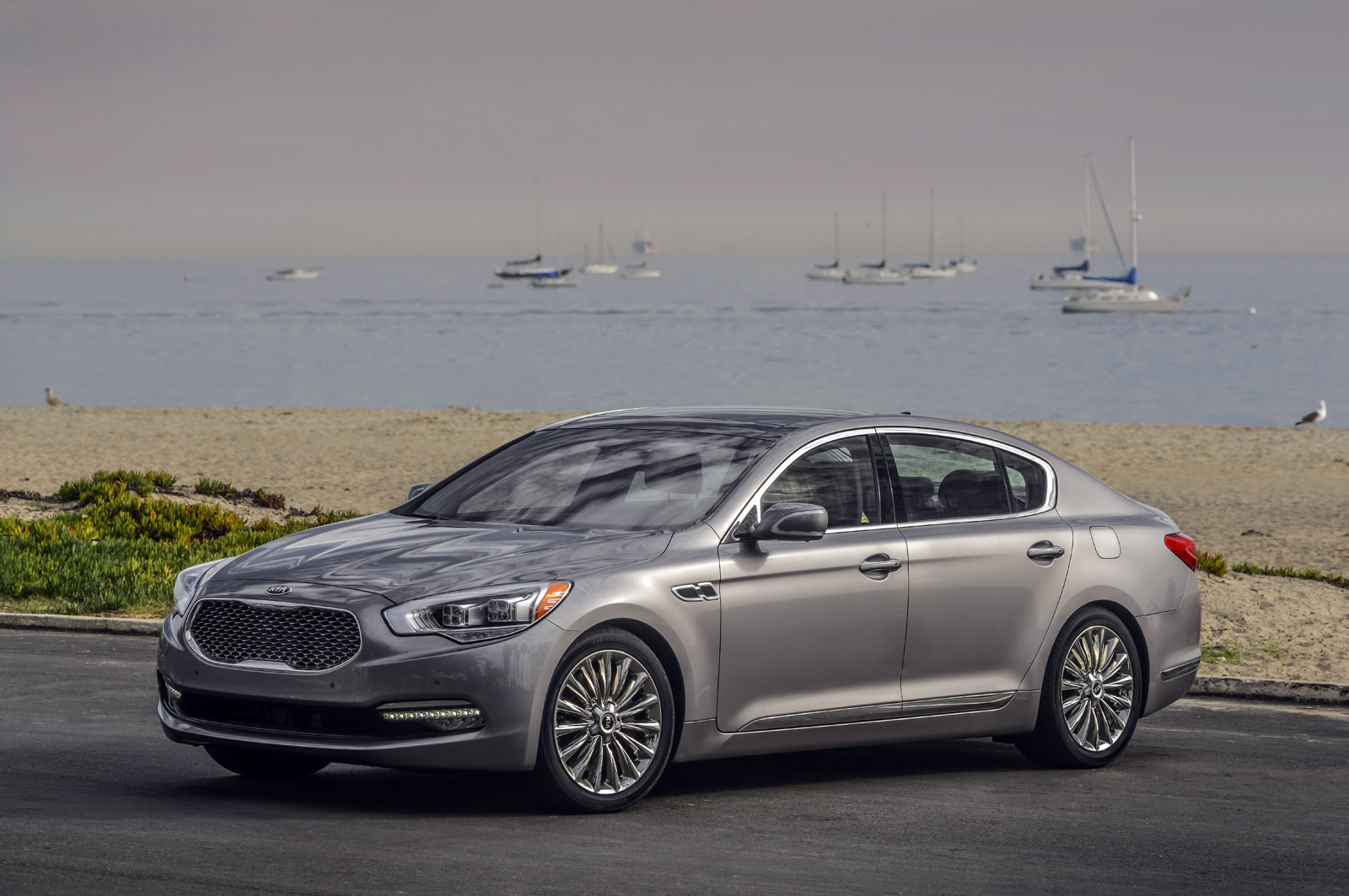 Sometimes it's hard to shake that reputation you came in with, and that's precisely the uphill struggle that Kia has been facing with their flagship luxury sedan, the 2015 Kia K900.
Even today, the Kia brand is synonymous with economy, and while that's fine for budget shoppers looking so save a few bucks, it's a tougher sell in the upper echelons. Because let's face it, nobody really NEEDS a big luxury sedan, it's really a status symbol to show people that you've "made it". BMW, Audi, Mercedes, Lexus, even Cadillac, they all offer cars in this segment that have some cache associated with them. But a Kia, let along a $60K+ Kia? That's going to be a tough sell..
When our Platinum Graphite K900 tester was delivered to us, I quickly snapped a few pics and posted them on Facebook, and the comments started coming in fast and furious. While most of the comments were very positive ("That looks VERY nice", "Kia is moving up to luxury", and "I'd happily drive that and save money"), there were some negative comments as well ("I'm not going to lie, at the end of the day it's still a Kia", and "Sixty grand? For a Kia? Are you f*****g serious?").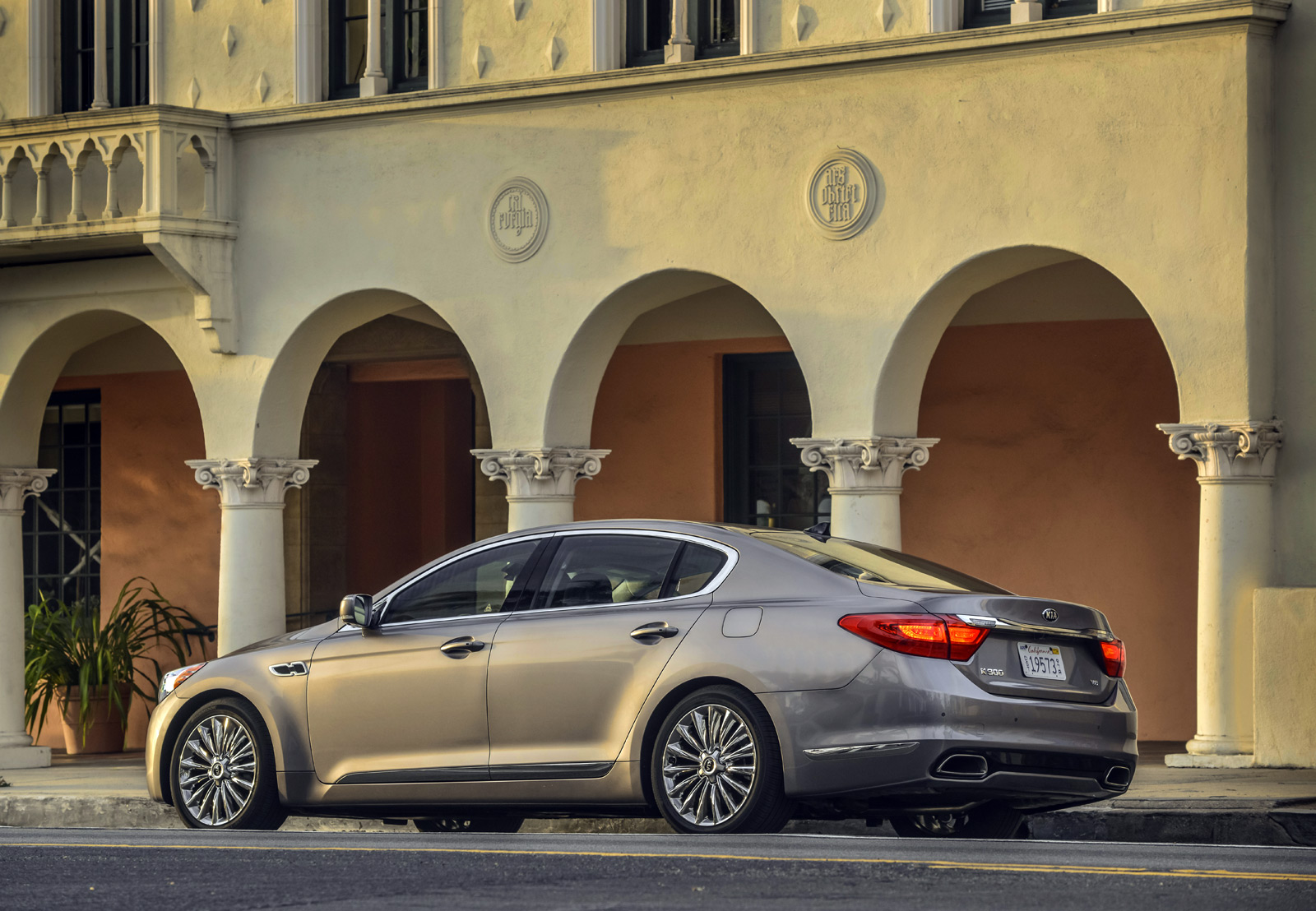 The truth of the matter is that both sides are correct. Bang for your buck, Kia puts out some great cars these days, with quality that rivals (if not exceeds) their competition. But let's face it, there's no shaking Kia's image as an "economy" brand, even when they're equipped with every bell and whistle imaginable. Even Morpheus hasn't been able to kickstart sales for the K900.
Personally, I really loved our time with the K900, even if Mother Nature was determined to limit our seat time thanks to copious amounts of snow being dumped on us. And since 420HP + RWD + snow covered roads is a recipe for disaster, we didn't get to put as many miles on the car as we would have liked to. Still, as soon as the snow had melted, we were back out there enjoying every minute of it.
Aesthetically, Kia really knocked it out of the park with the K900. It's got a nice aggressive stance, a piercing stare from those LED headlights, and the bodylines are really clean. They found that perfect balance between boring and sporty, and it seems to be working, as we received a number of compliments on the car during our time with it. On the flip side, they need to ditch the chrome wheels, as it's super dated and gaudy. Same goes for the faux fender vent, which really looks out of place.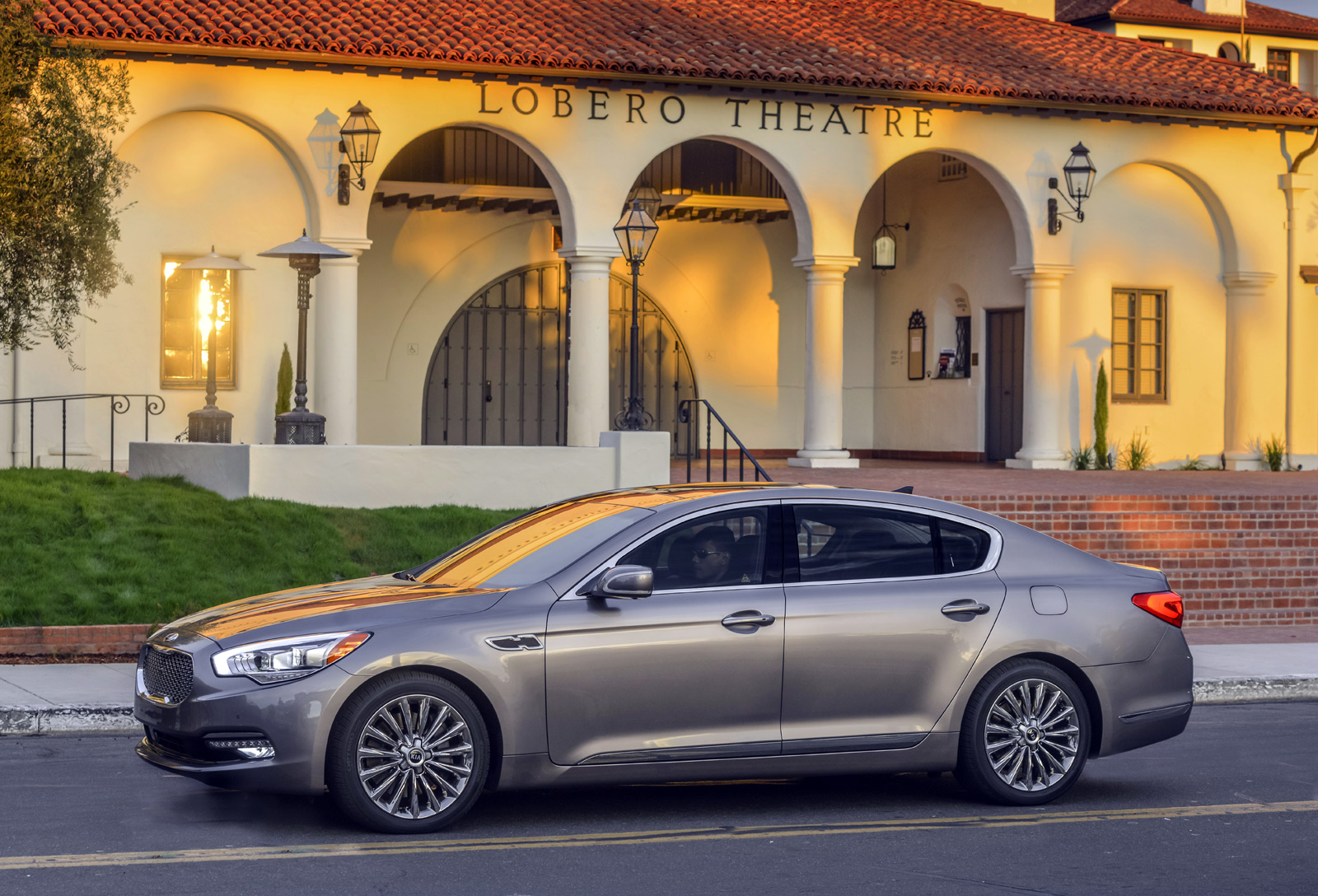 The interior is where drivers will spend most of their time, so Kia spared no expense in this department. Open the door and you're greeted by an expansive dashboard with a 12.3″ TFT instrument cluster, a NAV system with a 9.2″ display, high-grade Nappa leather as far as the eye can see, and genuine wood accent trim. Our tester had the White Interior Package, which coupled with the panoramic sunroof made the interior feel even roomier than it already is.
Despite tipping the scale at over 4500lbs, this big girl can MOVE, thanks to it's powerful direct-injected 5.0L V8 engine. The engine puts out 420 HP and 376lb-ft of torque, which is good enough for a 0-60 time of 5.5 seconds and a 1/4 mile time of 13.9 seconds at 104MPH. The 8-speed automatic does a great job of always keeping you in the power band, and passing on the highway is a breeze with just the slightest push of the throttle. In normal driving conditions, expect fuel economy numbers of 15 city / 23 highway.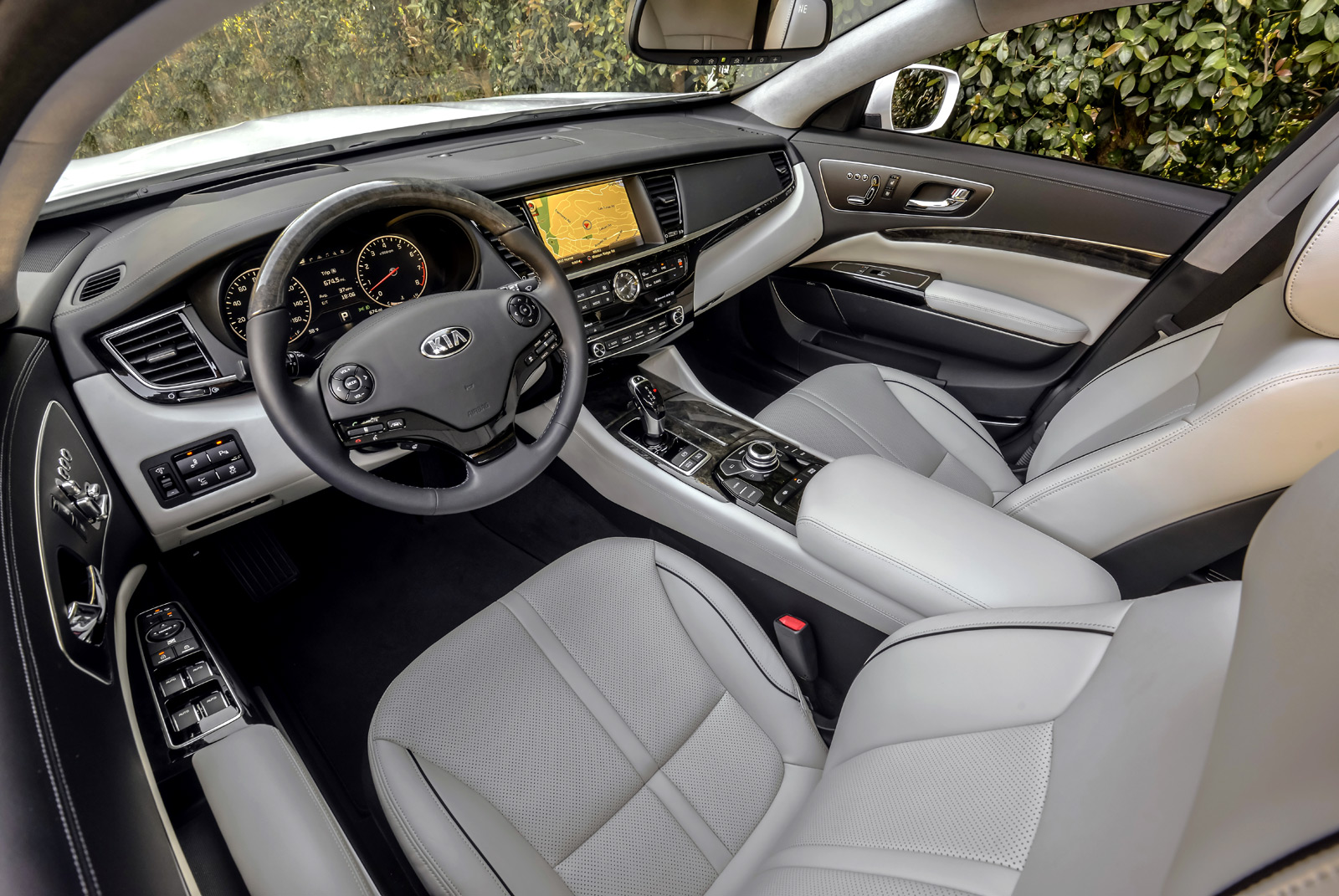 Overall, the 2015 Kia K900 is a great luxury sedan that really showcases how far the Korean brand has come since first landing on our shores nearly 20 years ago with their crappy Sephia econoboxes. While this car can hang with the best of them, Kia's biggest challenge is going to be finding the "confident individualist" buyers willing to overlook the badge and buy the K900 on it's merits alone. Only time will tell how the make out on that front.
They also need to make sure that their quality control is up to snuff, as 5 days into my loaner, the car battery died and could not be jump started no matter what. They fleet company ended up replacing the battery on the car (despite the car only having 2,000 miles). Here's hoping that it was just a fluke and not a sign about the car's build quality..
2015 Kia K900:
Base Price: $59,500
As-Tested Price: $66,400
For more information: https://www.kia.com/k900/