Checking Out The Kia Ride & Drive Event At Six Flags Great Adventure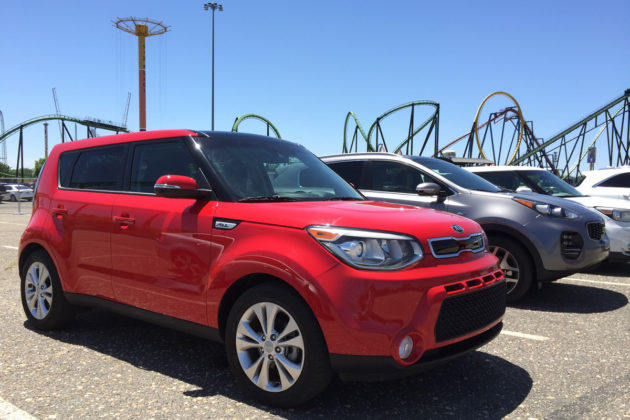 Kia has been traveling across the country putting on these Kia Ride & Drive events, where consumers have a chance to get up close and personal with Kia's full lineup of cars without any sort of sales pressure, and get a $10 gift card for their time.
What's cool about these events is that you're able to check out all of the cars in Kia's lineup (everything from the entry-level Rio to the eco-friendly Soul EV to the luxurious Kia K900), learn more about them, and drive them around a test course if you so desire.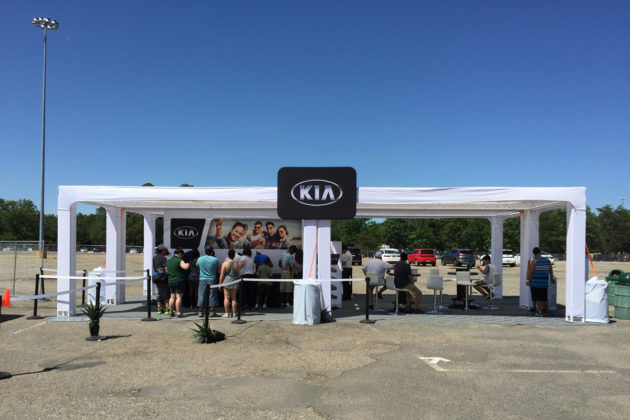 The Kia Ride & Drive event came to Six Flags Great Adventure in New Jersey over the weekend, giving us a chance to check it out for ourselves. We weren't sure what to expect coming into this, but we walked away suitably impressed by the whole experience.
After checking in at the Kia booth, we were issued some wristbands and introduced to our host Marcos. Let me tell you, Marcos was an absolute rock star, taking us through the entire Kia line of vehicles, highlighting the various features on the different models, and taking us around the test track more than a few times. You could tell that he genuinely LOVED his job, and he made the whole experience a real pleasure.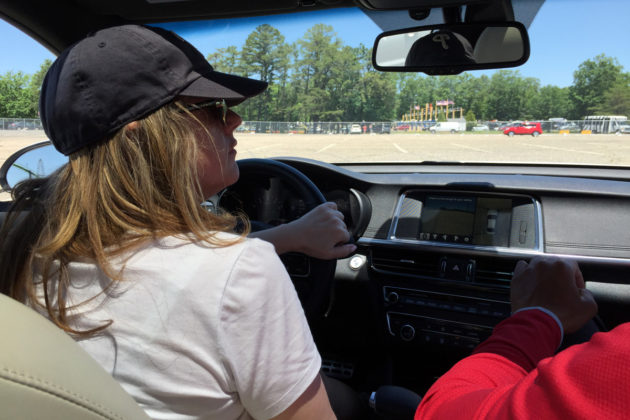 The Kia Ride & Drive event is actually a pretty genius idea when you think about it, as it exposes the brand's offerings to an audience that might not know much about it (or ones who might have outdated preconceived notions about them). My wife is the perfect example, a badge snob that wouldn't have given a Kia a second look. But after driving the Optima SX Limited and seeing how luxurious the interior was, she was hooked!
My favorite car of the day was the K900, their uber-luxury sedan that competes with heavyweights like Audi, Mercedes-Benz, and BMW. Marcos pointed out features of the car that were really surprising, like the water-repelling hydrophobic front side windows and the incredible 17 speaker Lexicon surround sound system that is like nothing you've ever heard.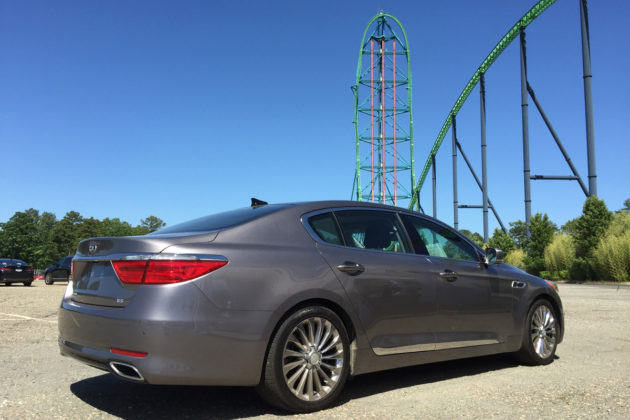 All in all, I found the Kia Ride & Drive event to be a great way for consumers to learn about and drive Kia's full lineup of cars in a short amount of time, without any of the sales pressure ("What can I do to sell you this car today?") that you'd typically experience at the dealership. What more could you ask for?
So if you see signs for the Ride & Drive event the next time you're out and about, make sure you stop by and check it out. You won't be disappointed!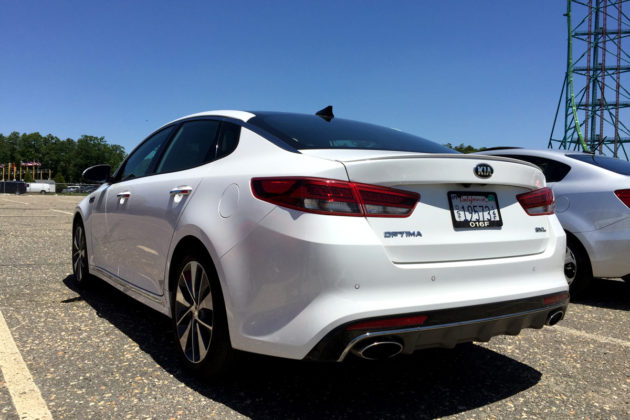 —
This post has been sponsored by Kia, but all thoughts are our own