Awesome Gifts For The Car Enthusiasts
This is a sponsored post written by me on behalf of Escort Radar. All opinions are 100% mine.
Looking for a last-minute gift for Father's Day, or maybe something for that recent grad of yours? We've got some surefire suggestions that will make any car enthusiast happy!
Radar Detector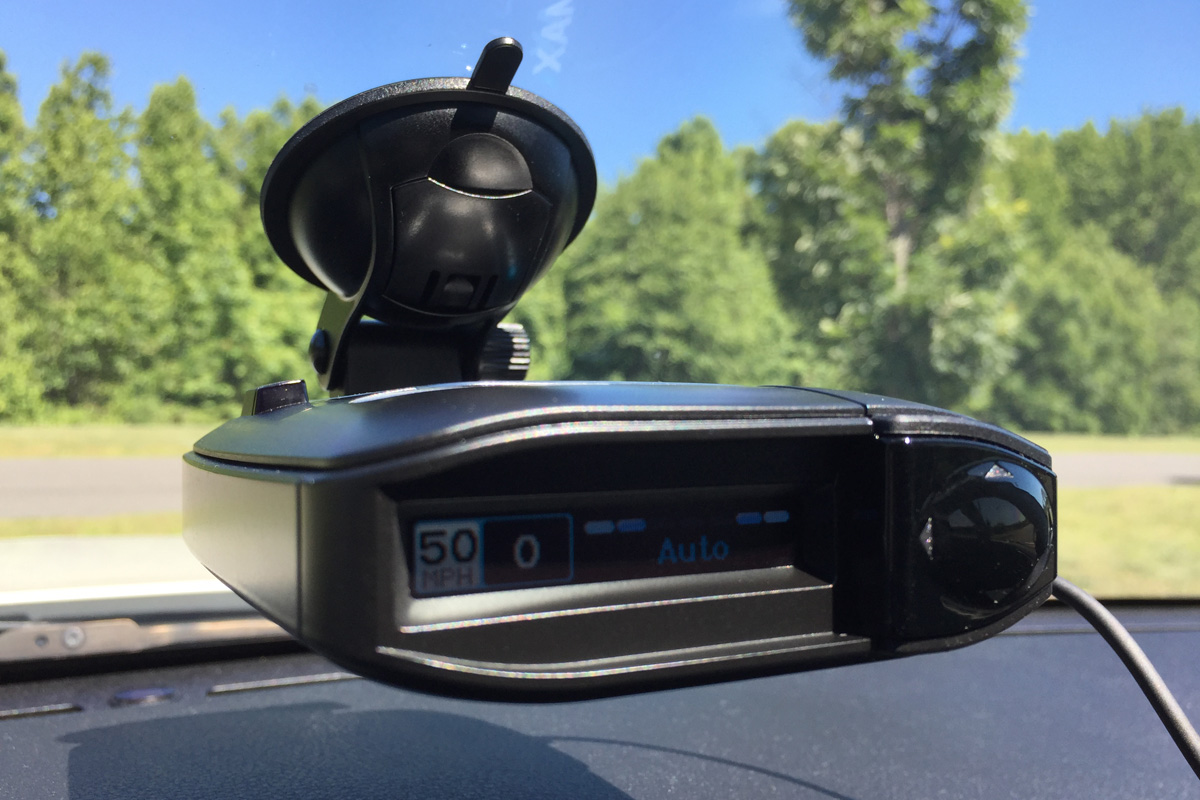 There's nothing worse than seeing those red and blue lights in your rear-view mirror and realizing that you're about to get pulled over. And all of a sudden, all these questions pop into your head: "How fast was I going? Where was he hiding? How much is this going to cost me?"
Don't let this happen to you! The Escort Max 360 is the most advanced radar / laser detector on the market today. The Max 360 is able to detect radar and laser guns, red light cameras, air patrol, and speed cameras. It even provides directional alert arrows (front, side to side and rear indicators) to let you know where police are hiding, thanks to dual antennas in the front and rear that provide you with 360° protection.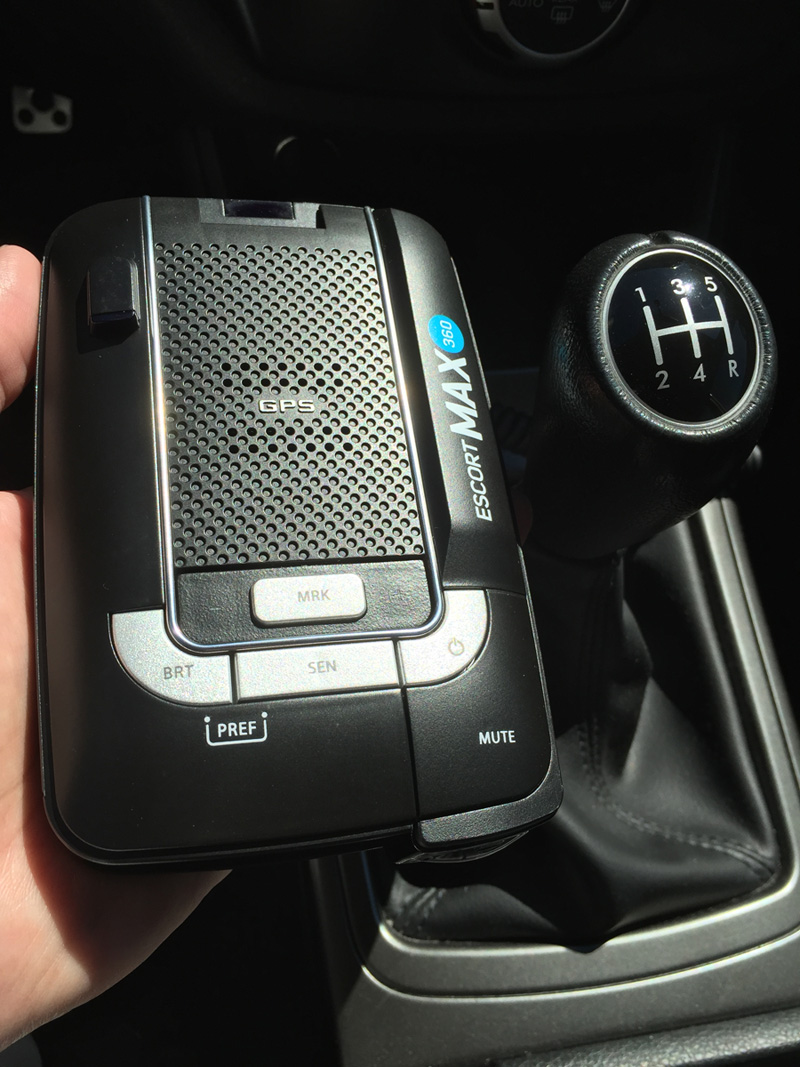 In addition, the Escort Max 360 has GPS-powered AutoLearn technology that will intelligently reject any false alerts it finds based on signal frequency and location. The Max 360 also comes pre-loaded with Escort's Defender Database, which contains extensive data on fixed speed cameras and known speed trap locations, and it will alert you to as you approach these. What other detector on the market does things like this? None.
But that's not all. The award-winning Escort Live! app gives you the most advanced real-time ticket protection on the road, providing instant access to all red light camera, speed camera, and speed trap locations, as well as radar and laser alerts from other drivers within a 50 mile radius! It works much the same way as the WAZE navigation app does, using crowdsourced data like threats spotted by other drivers to warn you in advance. How cool is that?!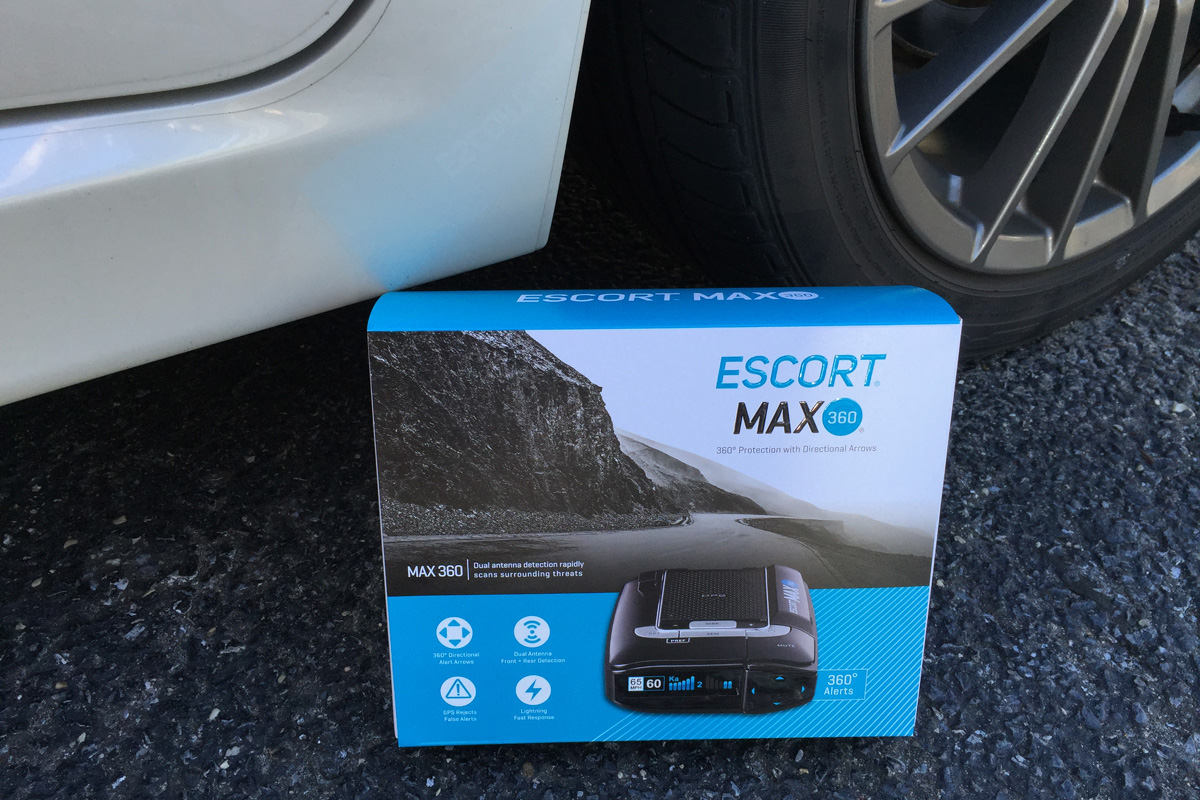 Escort is so confident in the Max 360 that they offer a "Speeding Ticket Limited Guarantee", which means if you get a speeding or red light ticket while using it, they'll pay for it! Now that's standing behind your product.
The Escort Max 360 retails for $649.95 and can be purchased directly from their website.
Battery Jump Starter Pack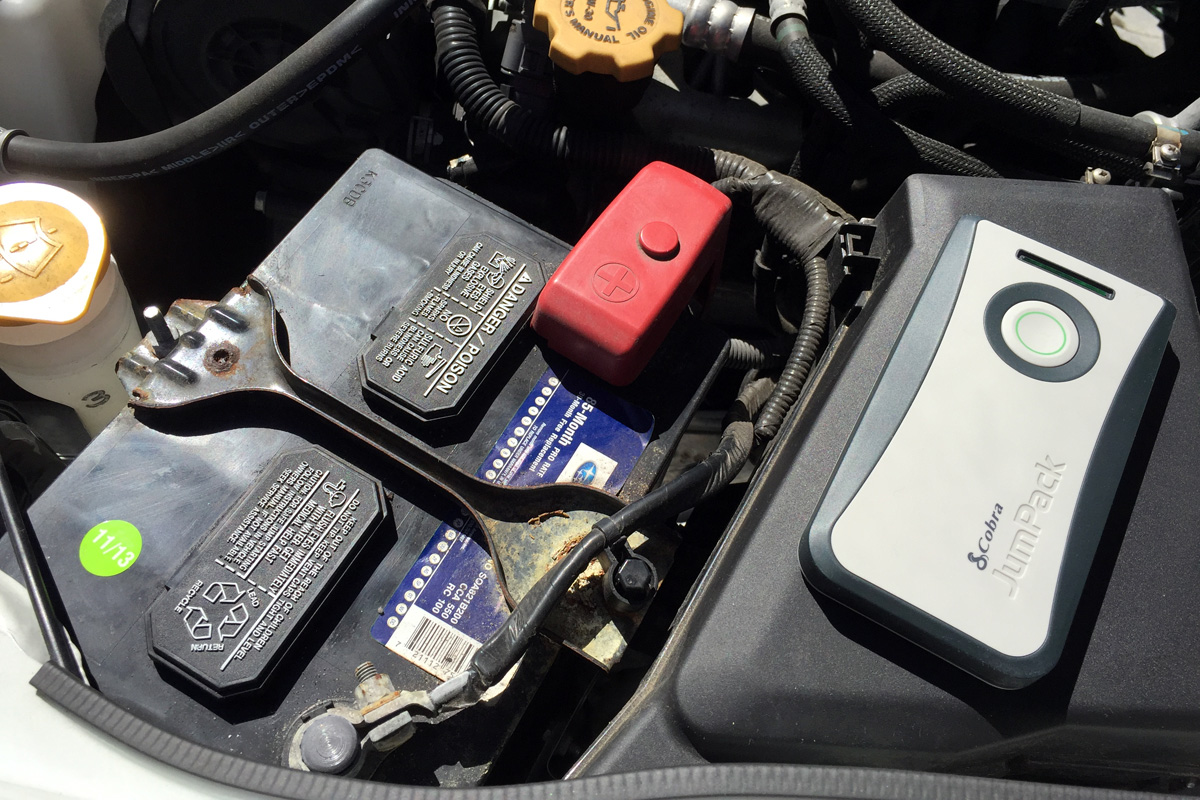 Back in November, my wife and I went on a week-long vacation, and when we got back to the airport parking lot, we had to get one of the lot attendants to jump start our car because the battery was dead. And trust me, that was the last thing I wanted to deal with after traveling all-day!
It turned out that the car's Bluetooth module for the hands-free kit was drawing power even when the car was off, slowly draining the battery bit by bit. The dealership replaced the faulty part, but I wanted to make sure we never got stuck in a situation like that again.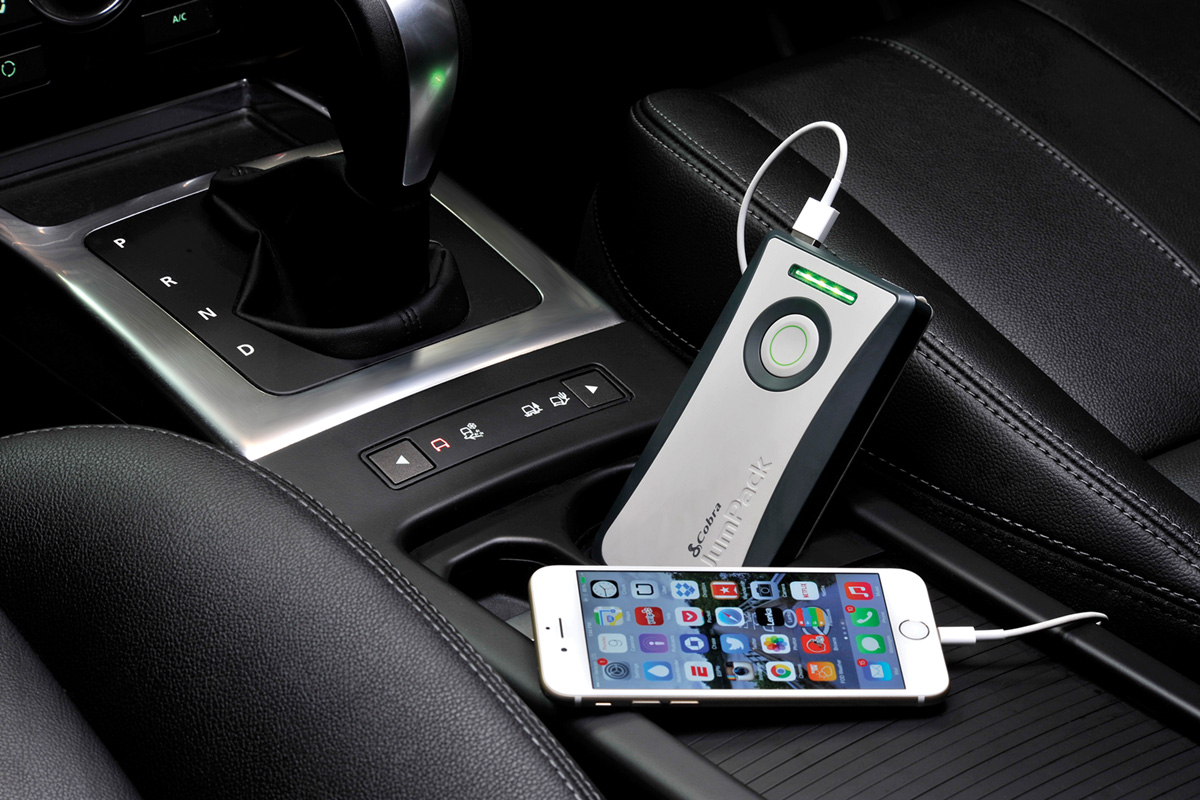 Enter the Cobra JumPack, a portable power pack that has enough power to jump start a car, light-duty truck, or cargo van multiple times on a single charge. Plus, its 2.4A USB port can rapidly charge your cell phone, tablet and many other mobile devices. It's the ideal emergency battery pack for home, office, car or the outdoors. And best of all, it's small enough to fit in your backpack or glove compartment.
At $99.95, it might seem a little steep, but it's absolutely worth it for that piece of mind, and to save you from having to call roadside assistance if you get stranded somewhere with a dead battery. Take it from me, you should definitely invest in the Cobra JumPack – Tiny but Mighty.
Dash Cam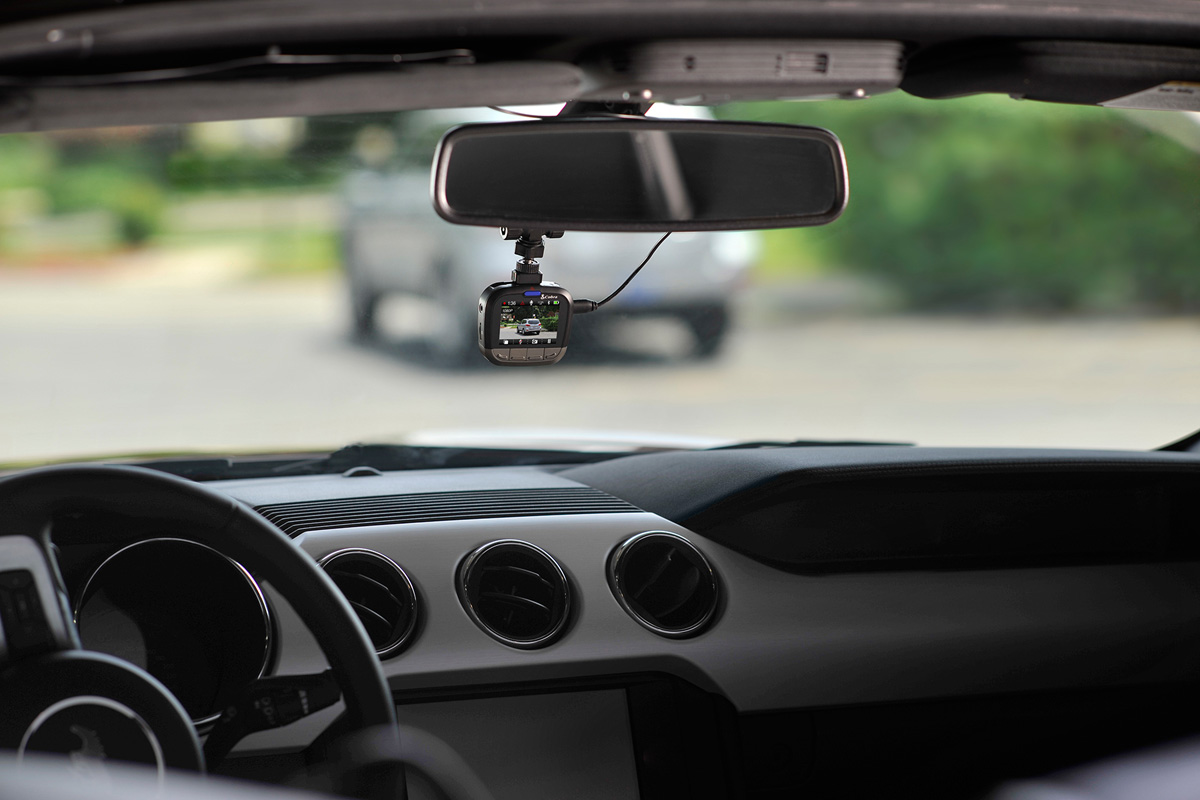 Because life behind the wheel can be unpredictable, consider the Drive HD Dash Cams by Cobra. As you probably know, dash cams are loaded with features that drivers are looking for.
If you happen to witness or are involved in a traffic incident, you'll have clear audio and video evidence of what happened. If you see something crazy or unexpected on the road, you can capture it and replay it for all to see. And the Parking Mode feature keeps an eye on things while you're away, incase of a break-in or hit and run.
As you can see, dash cams are incredibly useful, and they couldn't be easier to use. Cobra has a variety of models to choose from at different price points, so you're sure to find one that will fit your budget.
In addition, protecting the car is a high priority for car enthusiasts, so car covers are awesome gifts for your driver friend to make them feel safe during strong and dusty winds.
Hopefully these suggestions will help you find the perfect gift for that Dad or Grad on your list this year!