The Cobra Road Scout Elite Is A 2-In-1 Radar Detector And Dash Cam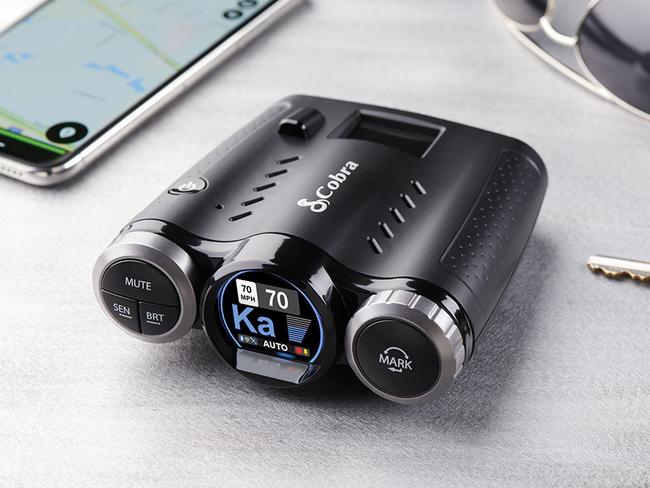 Two of the most important things you need to have in your car are a radar detector (so you can avoid those pesky speed traps) and a dash cam (which can help prove your innocence if you get into an accident through no fault of your own).
The problem is that these two devices take up a lot of real estate on your windshield, and both typically have to be plugged into your cigarette lighter. It's unsightly and a bit of a pain, if I'm being honest. It seems like there should be an easier way.
Enter Cobra and their Cobra Road Scout Elite, an innovative 2-in-1 solution that combines a highly accurate, long-range radar/laser detector and a high-definition 1080p dash cam in a single unit. Why didn't anyone think of this sooner?!
The Cobra Road Scout Elite contains sensors to detect live radar-based speed enforcement locations, while also alerting drivers of upcoming red light and speed cameras utilizing the Cobra and ESCORT Defender Database. In addition, the Cobra Road Scout is a connected radar, which means it can connect to a Wi-Fi hotspot for automatic in-vehicle software and GPS database updates.
The integrated dash cam lets drivers record their trip with crystal-clear, editable video that automatically embeds the location, date and time. The dash cam can help drivers tell their side of the story for insurance claims or incidents, allow parents of teen drivers to see footage of their teen's driving behaviors, or just record the road ahead for fun. The new Cobra Road Scout's design complements any dashboard and can be easily installed by the driver. Its Wi-Fi transmitter also allows the user to view, edit and share videos from their smartphone.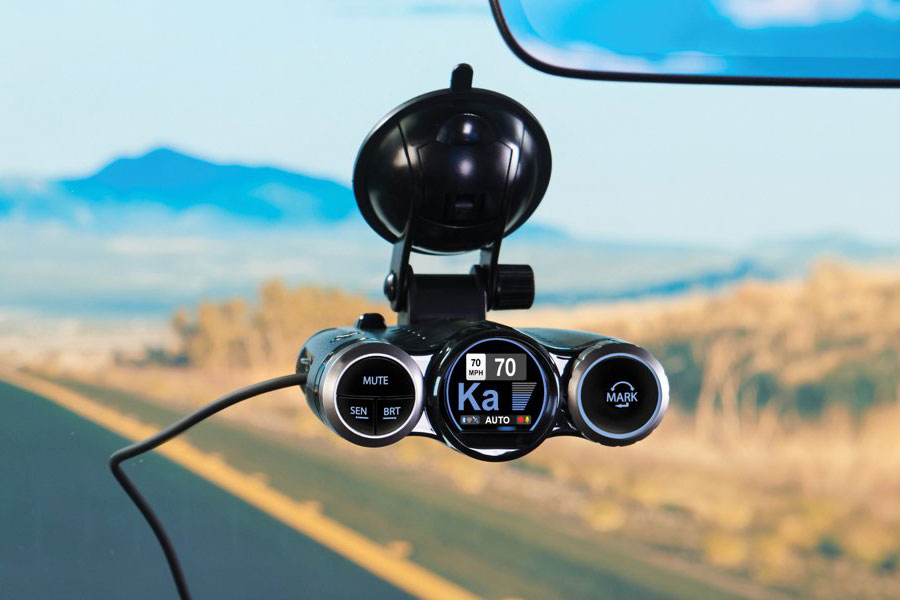 Key features of the Cobra Road Scout Elite:
Radar Detector
Maximum False Alert Filtering for improved Accuracy: filters out radar frequencies from new vehicles' Collision Avoidance Systems and other ADAS systems as well as patented AutoLearn® technology to self-correct from sensors that create false alerts
GPS-based filtering prevents false alerts and improves location accuracy to provide drivers with timely, up-to-date conditions
Defender Database alerts drivers in advance to red light and speed camera locations
Superior range, response time & accuracy, powered by high tech sensors and advanced DSP technology
Connected car Wi-Fi compatible for live, in-car software and Defender Database updates
Wirelessly connects to the Cobra iRadar app for community-based alerts and speed limits
Dash Camera
Full HD 1080p video, optimized for day or night recording
Drive HD app enables drivers the ability to view, edit and share videos directly from their smartphones via the Road Scouts embedded Wi-Fi
Internal GPS records speed and location information on all video files
Continuous loop recording
Automatic video saving upon impact with a 16 GB Micro SD card

The Cobra Road Scout Elite retails for $449.95 and can be purchased from Amazon. Personally, it's cheap insurance for someone like me with a lead foot. 🙂