Introducing The 50th Anniversary Shelby Cobra 427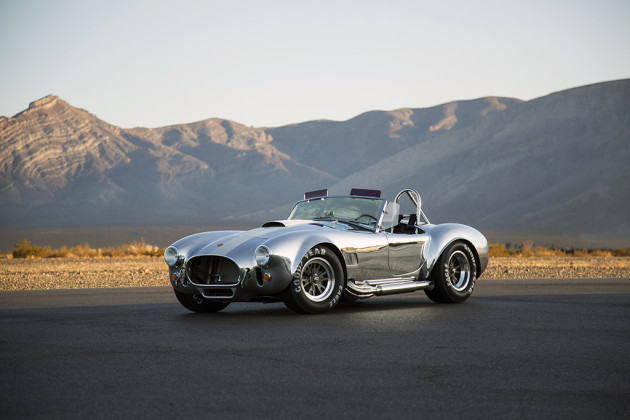 In 1965, Carroll Shelby put everyone on notice that he was ready to answer any challenge. The small block Daytona coupe won the World Manufacturer's championship and the 427 Cobra was born to dominate on the track and street. It was an immediate success, dominating the "A" Production class in SCCA and winning championships for several years running. It was truly America's first supercar.
Shelby American is commemorating the 50th Anniversary of the 427 big block Shelby Cobra with a special limited edition roadster! The 50th Anniversary 427 Shelby Cobra will debut at the Barrett-Jackson Auction in Scottsdale, Arizona, beginning January 12th, and there will only be 50 of these iconic vehicles made.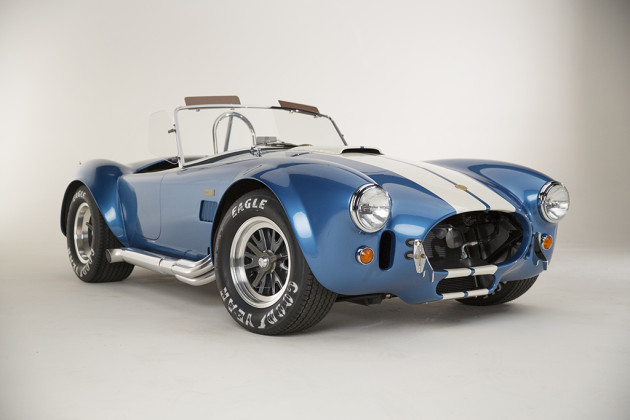 The cars will all come with special gold 50th anniversary badging, logos and features, and will be offered with either aluminum (from $119,995) or fiberglass (from $179,995) bodies. The aluminum cars will be offered in Polished Aluminum (with or without brushed stripes) or Guardsman Blue with Wimbledon White Stripes. The fiberglass bodied cars will only be offered in Guardsman Blue with Wimbledon White Stripes.
A block of CSX serial numbers have been reserved for this limited edition series: CSX4550 – CSX4599. An anniversary badge will be included stating 1 of 50 / 2 of 50 and so forth. All cars come with a unique Shelby issued MSO along with a place in the registry.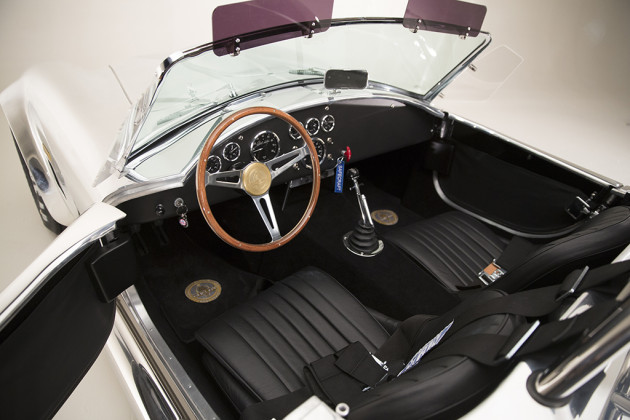 Shelby American will begin taking orders on January 13th at 10AM PST, and these cars will be snatched up before you know it, so if you want one don't delay!