The 2014 MINI Cooper S Is Big Fun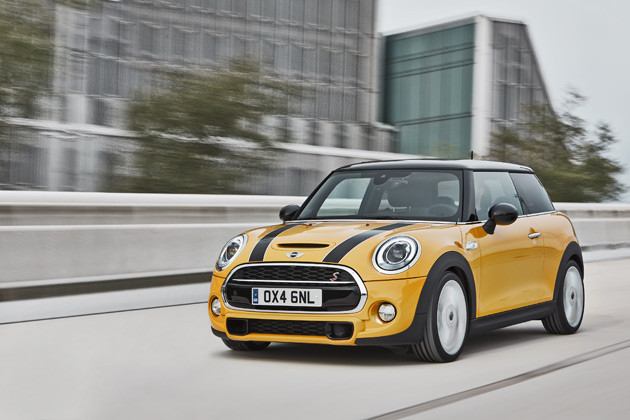 The BMW MINI is one of those love 'em or leave 'em cars. Until now, I've generally been in the "leave 'em" camp. But with the 2014 MINI Cooper S, I've changed my tune. The newly-updated MINI is slightly larger in dimension and so becomes more accommodating to those who are also of larger dimension.
A couple of years ago, I drove a 2013 MINI Cooper S and got no enjoyment from the car at all. At six-foot-three, I had to tilt my head to sit in the car and the seat bolsters were hitting me directly in the middle of my back. In the 2014 model, however, the opposite is true. I can sit upright, the seats are comfortable, and it's fun to drive.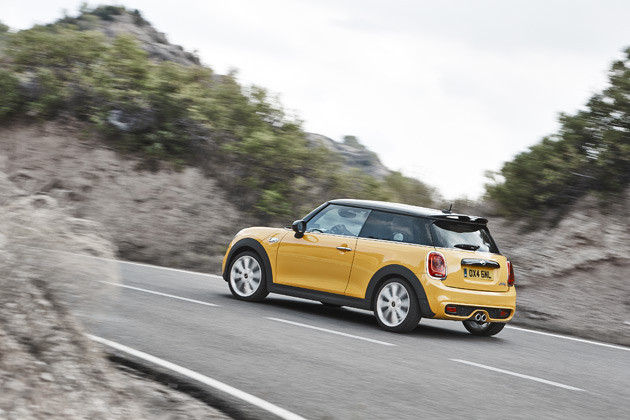 Die-hard MINI fans need not fret though, as the new MINI Cooper hasn't expanded by much – maybe a few centimeters at most. The interior improves in large part because materials and design just add more room, especially at the roof and shoulders. Most onlookers would have no idea that the 2014 MINI Cooper is larger than its predecessor.
The Cooper S is fun on the road too. The standard MINI has a respectable 1.5-liter three-cylinder engine that does well in getting the car around in everyday driving. The MINI is small enough that even a 134 horsepower little plant like this is more than enough for most drivers. For enthusiasts, though, the MINI Cooper S is the way to go and with that comes a bigger engine.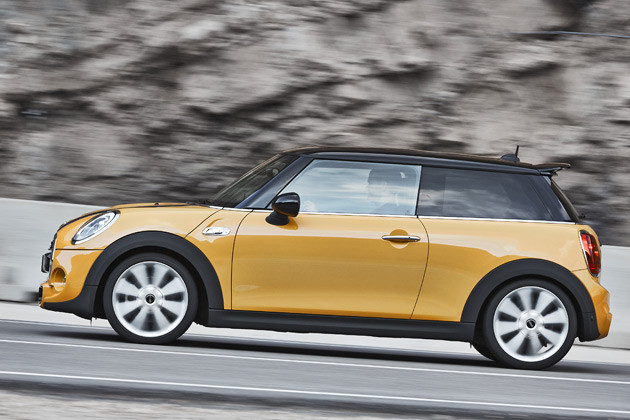 The 2.0-liter four-cylinder produces 189 horsepower and 207 lb-ft of torque in this MINI car through either a six-speed manual or automatic transmission (we had the automatic). The auto trans has steering-mounted paddle shifters with a 0-60 mile per hour performance of 6.4 seconds. Our best was 7.0 seconds flat, which is not bad considering altitude and the fact that there were two of us in the MINI Cooper S at the time.
The price tag of the MINI Cooper is a bit of a hang-up for many, though. Ours was near to fully loaded at $37,395, destination included. We had a host of add-ons, though, with those little $250 and $500 updates racking the register more than might be expected. Keyless entry, a chrome line extender, the rear spoiler, an added storage package, updated headliner, and a year of satellite radio were all $250 upgrades (each) on their own. Throw on auto-dimming mirrors, Park Distance Control, signature British Racing Green Metallic paint, and the cool little heads up display at another $500 each and it's plain that things can get spendy.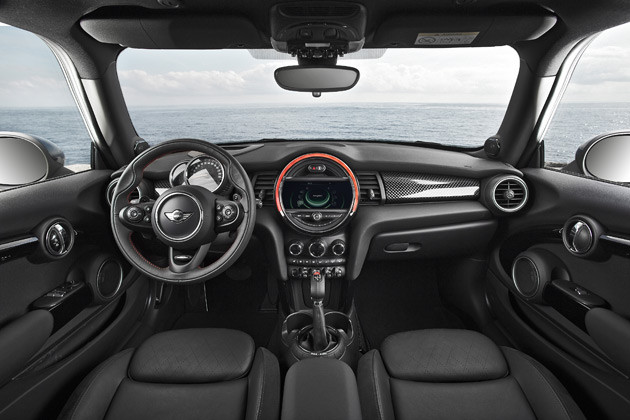 On the other hand, these are all options. The base for the MINI Cooper S as we drove it (including automatic transmission) is $25,100. So it's possible to get a well-outfitted 2014 MINI Cooper S at under $30,000 and have plenty of bling factor. If you get the British Green paint, by the way, paint striping and cool interior highlights to match are included and look really cool on this car. Five hundred well spent in my book.
The 2014 BMW MINI Cooper S is a fun little ride with a quirky appeal that every woman who views it finds compelling. It's a blast to spin around corners and fly onto the freeway with and turns heads just about everywhere it goes. A cool little MINI for sure.