How Has The Mini Evolved?
The world famous MINI has been on a very long journey since it was first launched in the UK over half a century ago. From a revolutionary small, nippy and frugal car for the masses, to the huge sales success of the bigger and much more expensive BMW MINI of the last decade or so. Here's the story so far.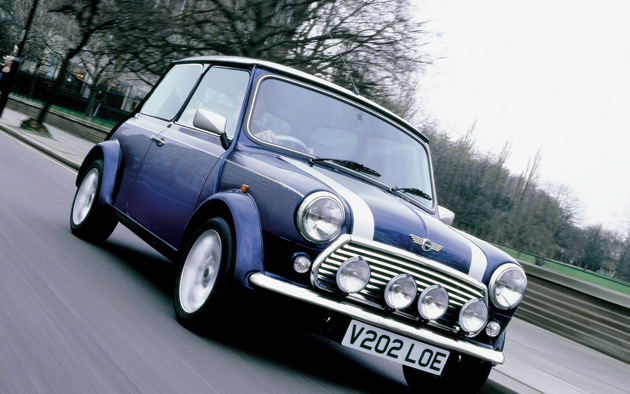 There aren't many car names that run and run like Mini has; or 'MINI' as the new BMW built cars are titled. Over half a century of life is a pretty incredible feet for any car, and there aren't many that can lay claim to such long and profitable histories as the famously funky little British car. The new MINI brand, as bought, redesigned and very successfully relaunched by BMW over a decade ago, has now taken over from the small and perfectly formed original swinging sixties icon. There's no doubt that the new car couldn't exist – and sell the thousands of units it does – without the heritage and romance of the original car.
BMW was wise to hold onto the original 'Mini' brand, and they clearly had very specific plans to relaunch the car into what they saw as a hungry market segment for something (quite) small, retro Mini styled and as chic as a supermodel. And this master plan worked even better than perhaps the big cheeses at BMW expected. The new MINI has sold and sold all over the world, and now boasts a model range more diverse with different model types than any other. And that's just for new car sales; imagine if we factor in the success of the MINI merchandising range, too.
Even though the new MINI is a thoroughly modern car and design, there still remains much inspiration to be seen from the old and just-so-classic Mini design of the 1960s. The twin round and friendly headlights are the most obvious retro styling cue between to two cars, but the truncated boot and generally happy curves of every Mini we remember can also be seen in the new MINI. Inside too, we see large clocks and instruments that remind us of the Minis of old; indeed the new car is a nostalgic marketing success story that other mainstream car manufacturing brands must wish they too could replicate.
But, one trick that the old Mini designers and manufacturers perhaps missed over the years was a Mini coupe; a more low-roofed and racy looking Mini. BMW didn't miss this same trick with their MINI range and have a fully fledged MINI Coupe will all the looks, styling and speed of a 1960s inspired super-city-car.
The new MINI Coupe is one of the more expensive MINIs you can purchase, and it comes with higher trim levels and more powerful engines than your average MINI. After all, if you're going to drive a so called coupe, it must be fast and sexy.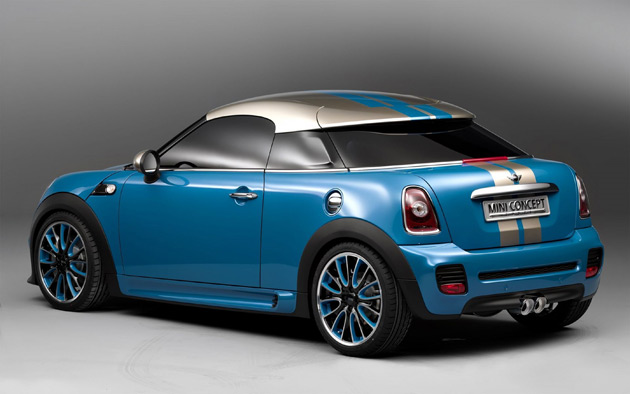 The MINI Coupe looks like a good-times-racer even standing still, with its super-low roofline, two-tone paint jobs and go-fast striping down the hood. They usually sit on large and low-slung alloy wheels and feature the kind of interiors that you'd usually find in a high class race car.
In my opinion, the MINI Coupe is the MINI model to own for those MINI fans out there that love the heritage and romance of the old Mini brand, but want the speed, style and exciting handling of a thoroughly modern BMW designed car.