MINI Clubman Concept To Be Unveiled At Geneva Motor Show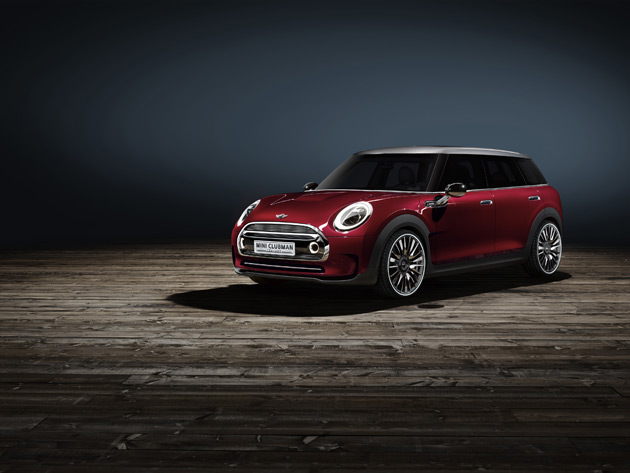 If you like the MINI Cooper but need something a little more practical, the MINI Clubman Concept might be just the car you're looking for!
The MINI Clubman Concept is now a true four door (six if you include the two "club doors" in the rear), and it's roughly 10 inches longer and 6.7 inches wider than the outgoing Clubman. And it features more interior space, a greater sense of high-end quality and yet it's still clever, bold and distinctive.
"With the MINI Clubman Concept we are presenting a car with space, flair and style in a segment where the focus is mainly on function and utility. With clever ideas, emotional design and a cool blend of colors and materials, it offers an overall experience which remains unique in this segment to date," says head of MINI Design Anders Warming.
As it's a concept vehicle, no engine choices has been revealed, but we expect the Clubman to feature the same engines that power other new MINI models. The MINI Clubman Concept will make its debut in front of the world's press on March 4th, and more details will likely be revealed then.