Bugatti Just Unveiled The Most Expensive New Car In The World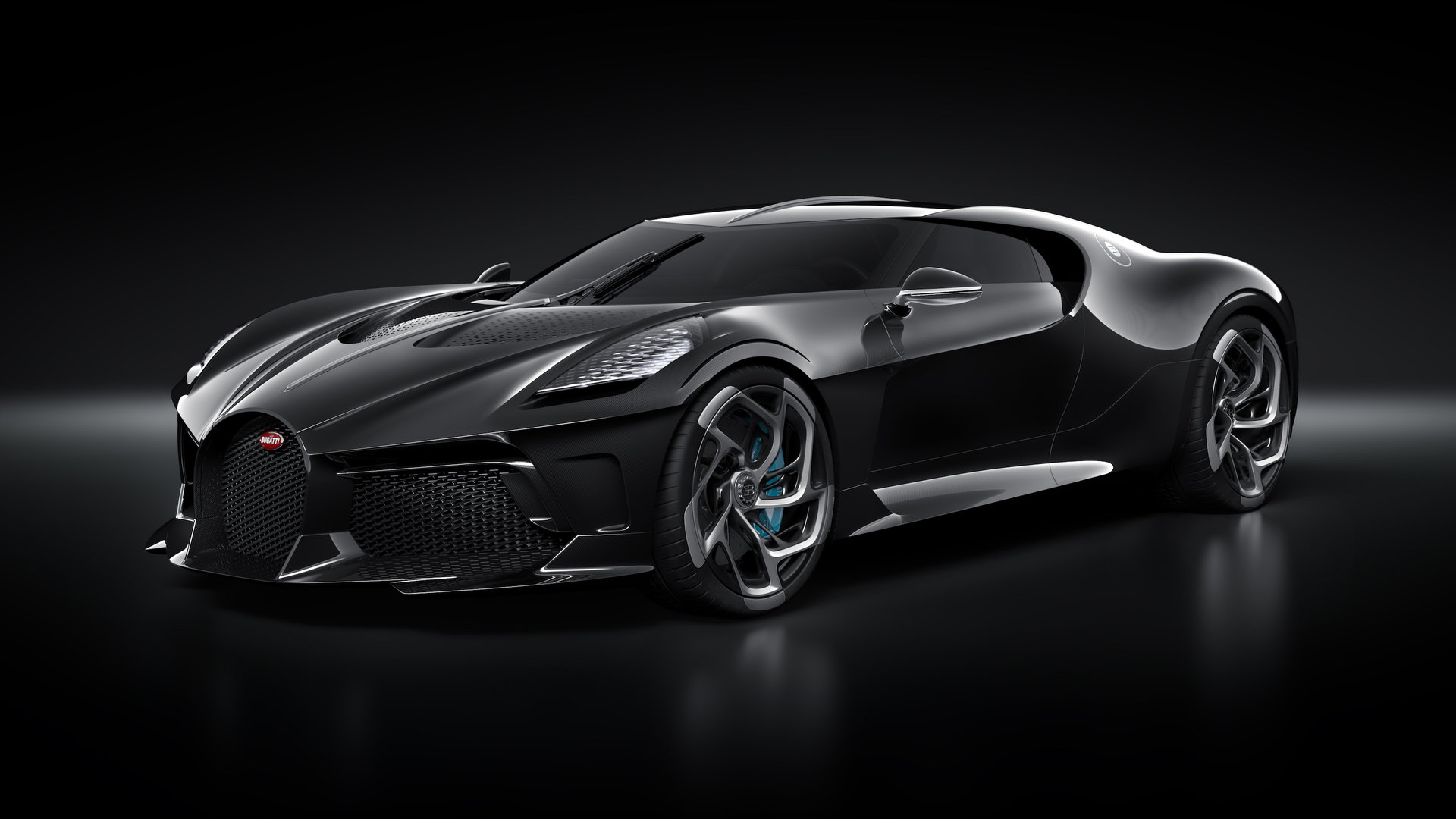 This morning at the Geneva Motor Show, Bugatti unveiled its latest creation, a one-of-a-kind hypercar called La Voiture Noire. French for "the black car," this vehicle pays homage to the Type 57 SC Atlantic of the same name, designed in the late 1930s by Jean Bugatti, the son of the company's founder, Ettore Bugatti.
"The La Voiture Noire is a far more than a modern interpretation of Jean Bugatti's Type 57 SC Atlantic. It is a feast of aesthetics," says Bugatti president Stephan Winkelmann.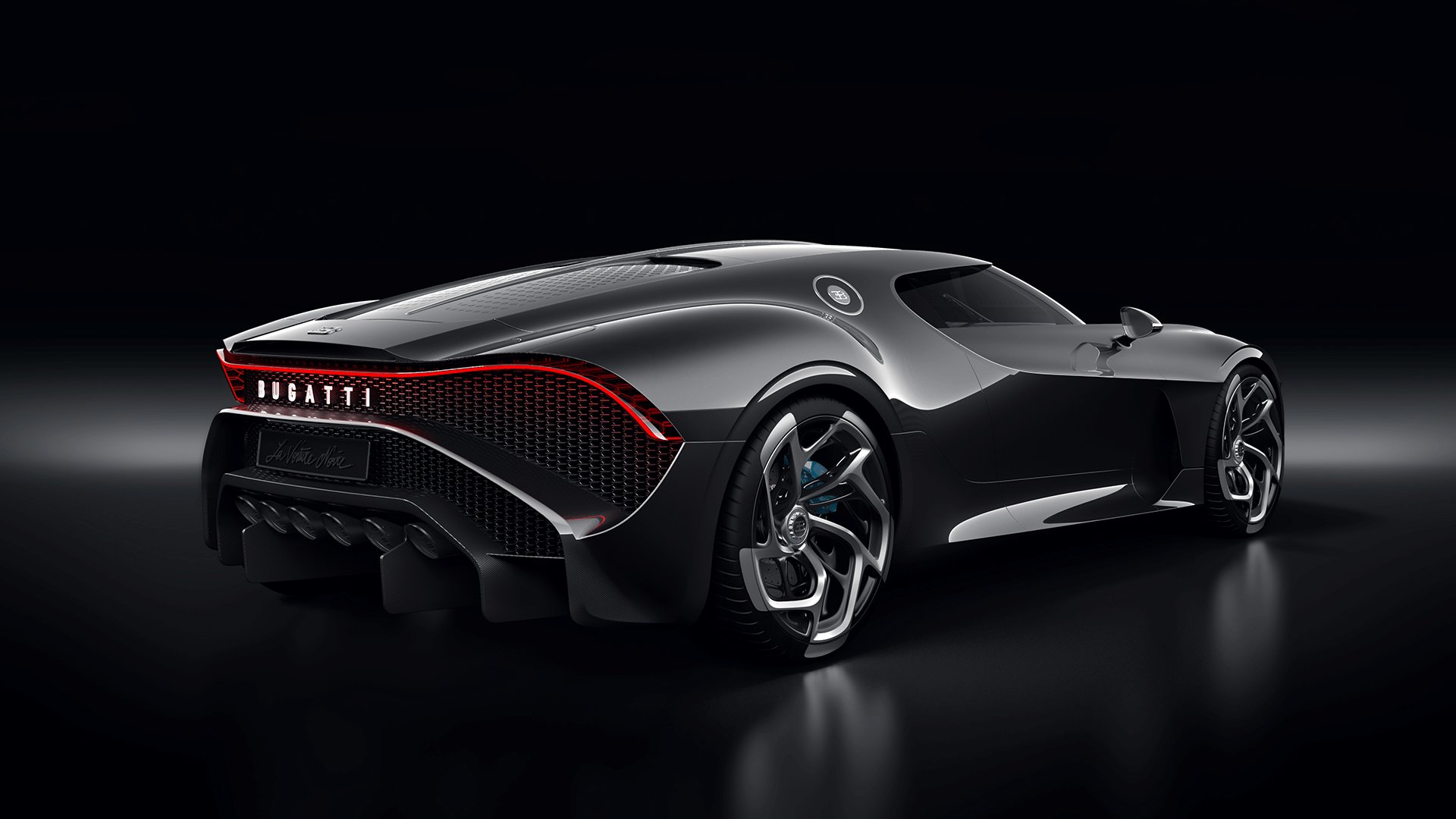 With its extended front end and the distinctive Bugatti C-line, the "Voiture Noire" creates an elongated impression with the elegant waistline defining the contours of the coupé. Purism and elegance are reflected in the surfaces and clear lines. Bumpers are smoothly integrated into the body and the windscreen seems to flow seamlessly into the windows at the sides like the visor on a helmet.
Without any irritating lines, the surface is "all of a piece" and there is nothing to disturb the optical flow. This means that the hyper sports car has changed its attitude and become a grand tourer – ideal for comfortable travel on long trips.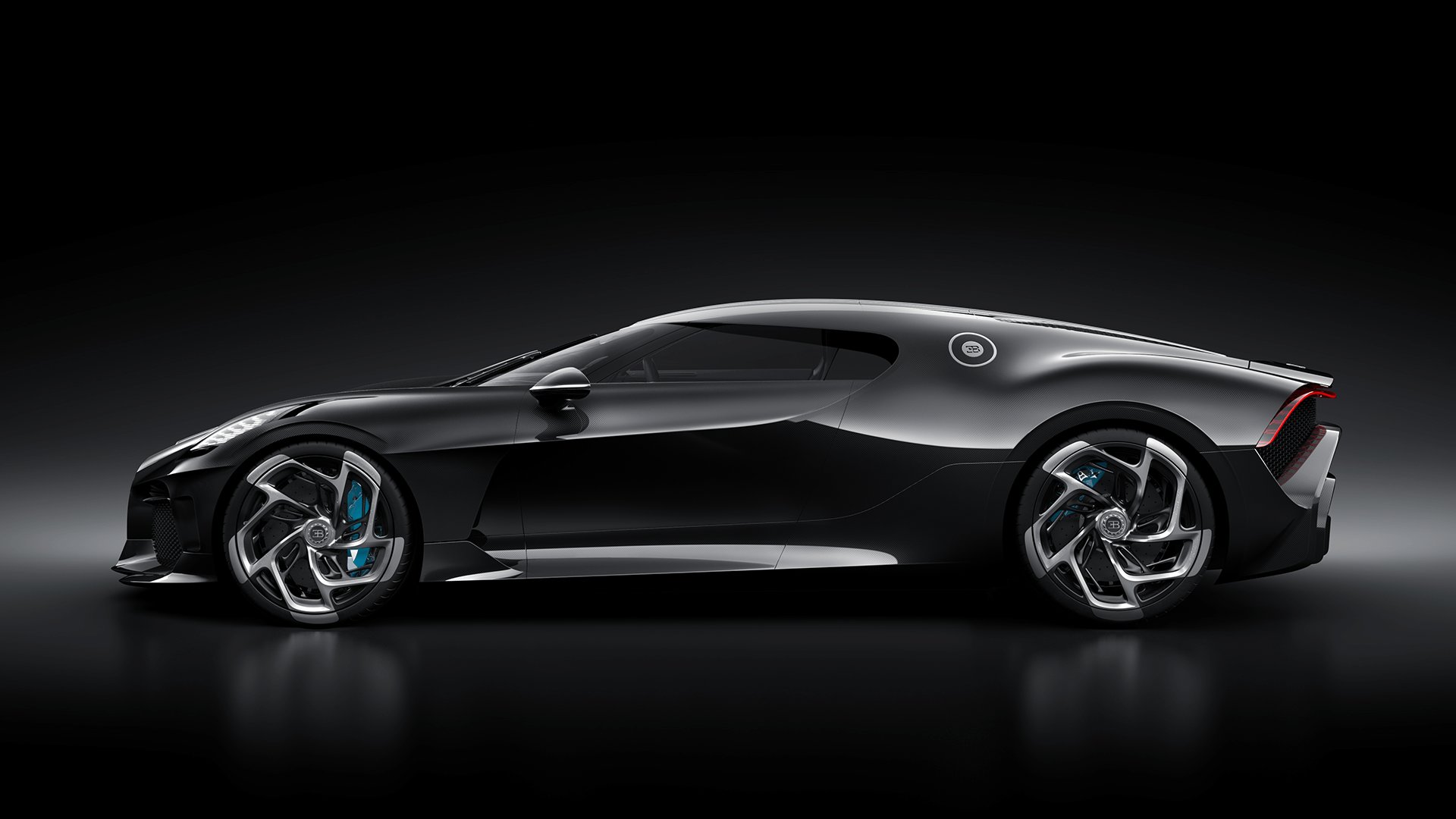 "Every single component has been handcrafted and the carbon fiber body has a deep black gloss only interrupted by the ultrafine fiber structure. This is a material that has been handled perfectly," says Bugatti designer Etienne Salomé. "We worked long and hard on this design until was nothing that we could improve. For us, the coupé represents the perfect form with a perfect finish."
The Bugatti La Voiture Noire is powered by the same 8.0-liter W16 engine as the Chiron and Divo, which puts out 1,500+ horsepower. Six tailpipes at the rear bear witness to its incredible power and are also a tribute to the 16 cylinders.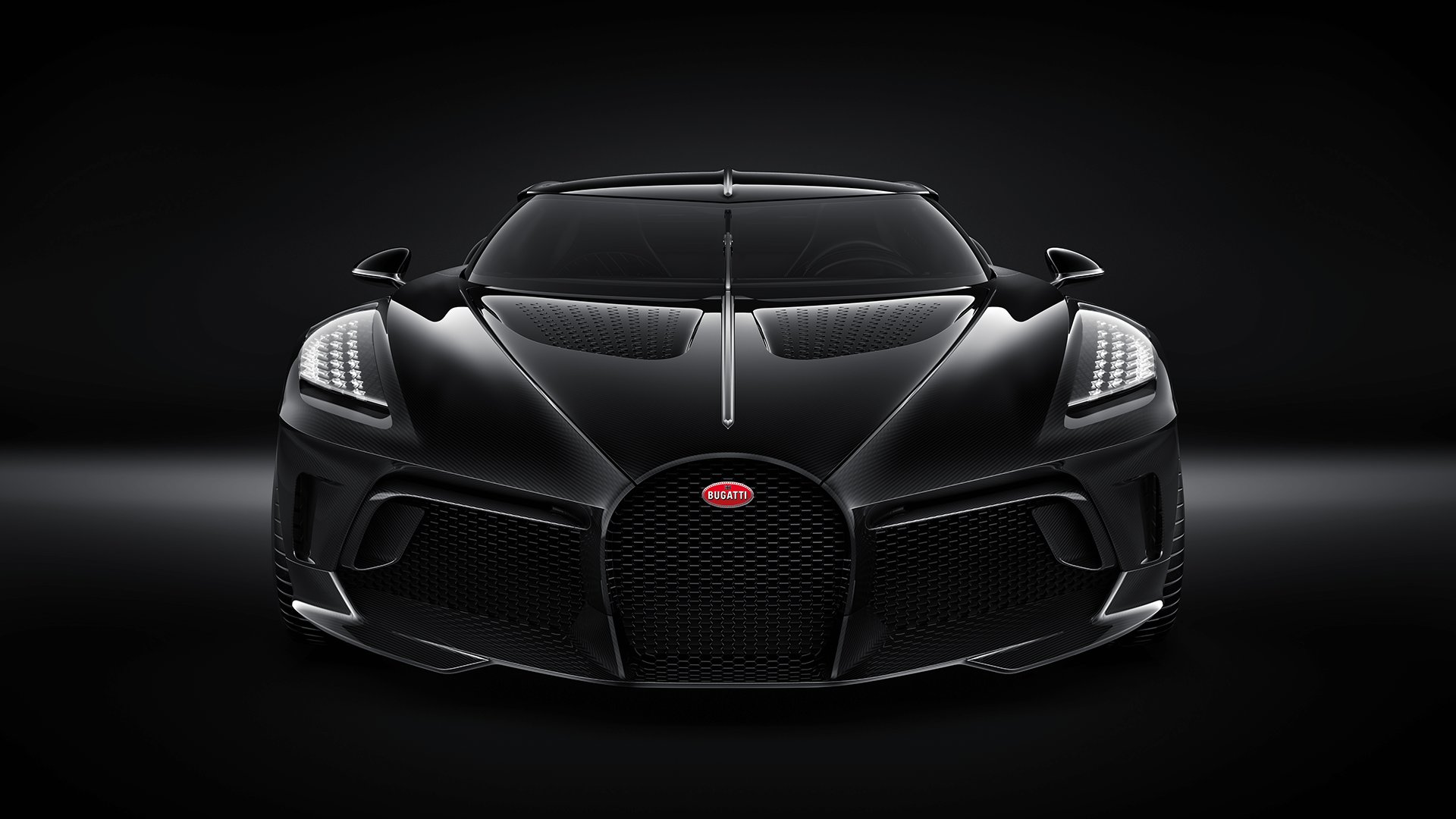 According to Bugatti, an enthusiast commissioned the car (to the tune of $12.5 million), as he was fascinated by the Atlantic and wanted a car that took the Atlantic's legend and brought it into the 21st century. We'd say mission accomplished!
The Bugatti La Voiture Noire is currently on display at the Geneva Motor Show.