Review: 2023 MINI Cooper S Clubman ALL4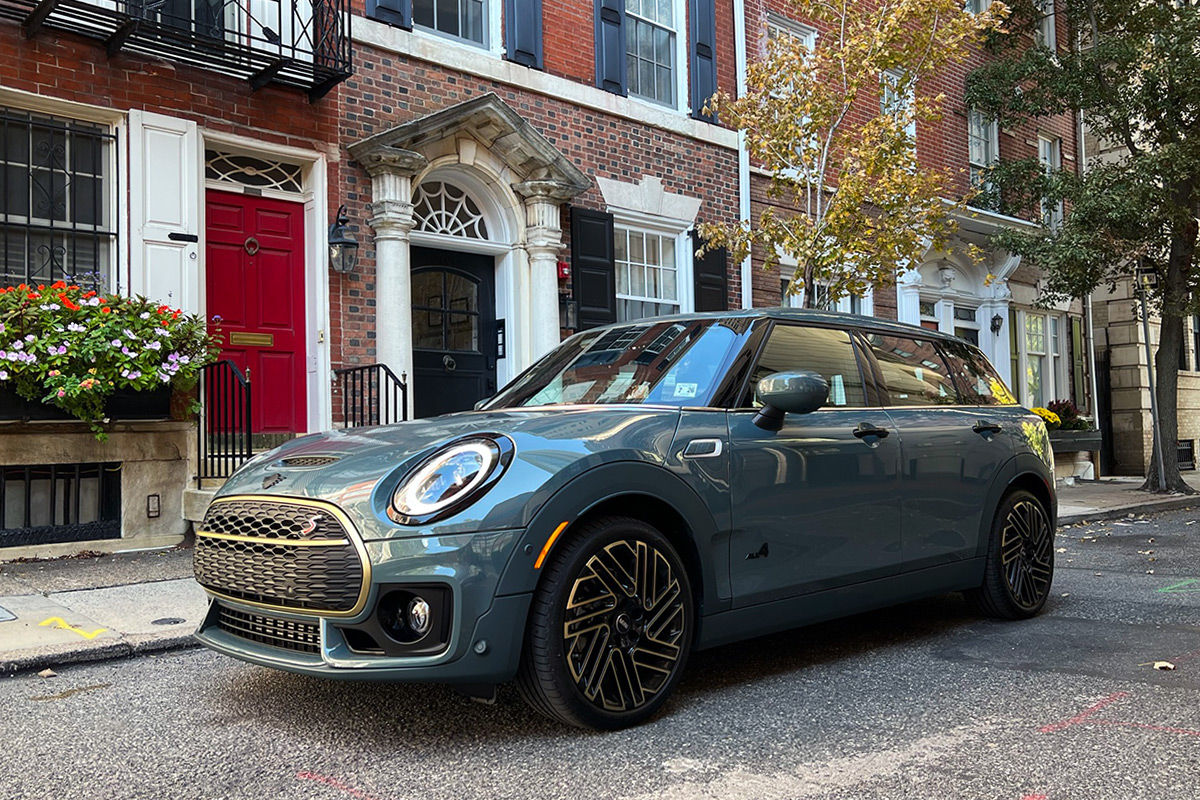 When the MINI Cooper returned to the US in 2001, I was instantly taken by the hot little hatch. A few years later, The Italian Job came out and it made my want for one that much stronger. I remember test driving one, driving a considerable distance to do so, as there weren't any MINI dealerships near me at the time, and I absolutely loved the car's driving dynamics, the quirky interior treatment (a speedometer in the middle of the dash?!), and the glorious exhaust note.
Sadly, I never did get that MINI Cooper S that I so desperately wanted, as life had other plans for me. But that didn't stop me from following the brand's progression over the years, and all of the new models and variants that they introduced, including the curious Clubman variant that launched in 2007 and continues to be produced to this day.
At the time, I didn't really understand why the Clubman was even made. But after spending a week with the 2023 MINI Cooper S Clubman ALL4, it's become a little bit clearer. It's a good compromise for those people who still want that charming MINI experience but have a family and stuff to haul around. And for that small subsect of people, this is a great "little" car.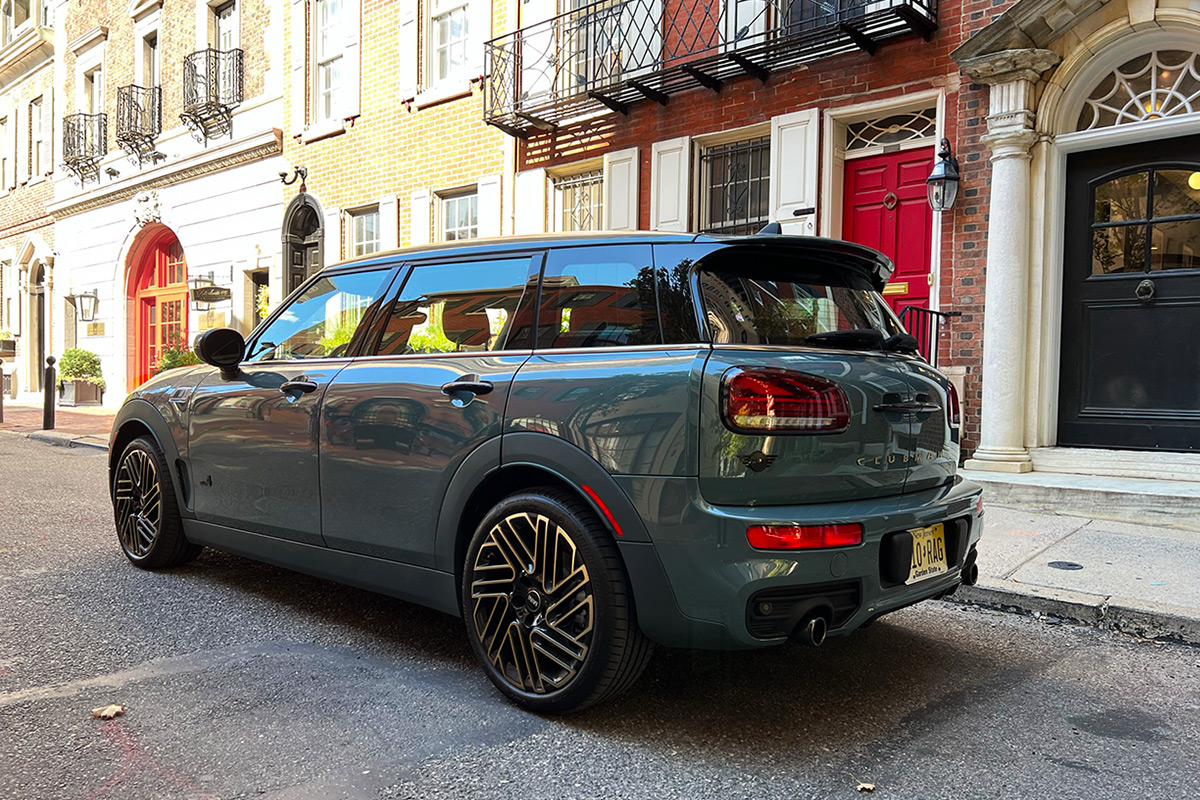 Compared to a regular MINI Cooper, the 2023 MINI Cooper Clubman is about 15 inches longer (168.3″) and 3 inches wider (70.9″), offering up more rear-seat leg room and cargo space, along with unique bi-parting rear barn doors to make loading stuff in the hatch area easier. It's also offered with all-wheel drive, which is a huge plus for those in bad weather regions. While it's still not as practical as a wagon or crossover, it sure makes up for it in the style department.
There's no doubt about it, the 2023 MINI Cooper S Clubman is quite the looker, especially with our tester's stunning Sage Green Metallic paint, and the Untold Edition package. The latter gives the car exclusive 18-inch wheels with a 2-tone black/brass combo, the more aggressive aero kit from the John Cooper Works model, Untold Edition hood and roof stripes, body color roof with piano black trim, exterior and interior brass accents, and more.
It's a very sharp and sophisticated looking car, while still retaining that iconic MINI look that we've all come to know and love. Unlike the Countryman, the Clubman's dimensions keep it looking sporty from every angle, and I found myself constantly gazing back at it whenever I parked it. Not to mention all the great nuanced styling details, like the Union Jack taillights.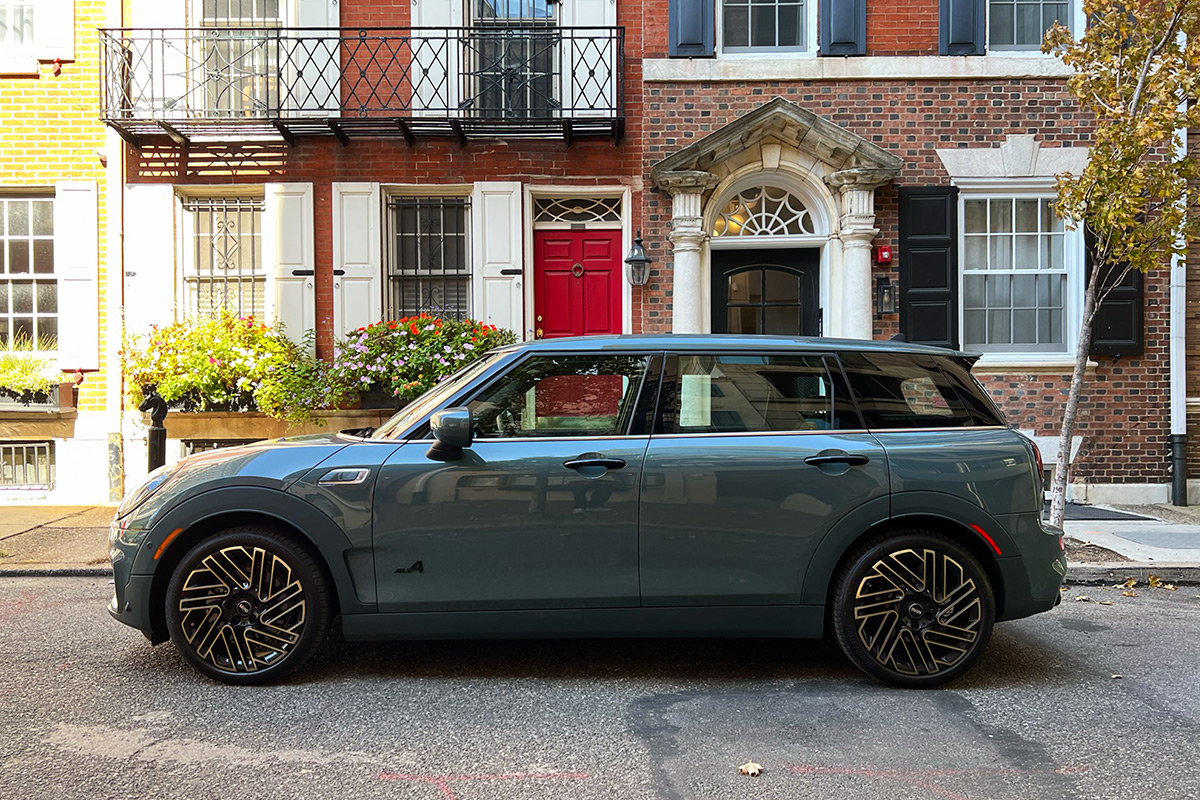 While the interior of the 2023 MINI Cooper Clubman has been thoroughly modernized, it still retains a lot of that original MINI charm. The speedometer has been moved front and center, but they kept the circular display in the center stack, which now acts as the car's infotainment system. Yes, there's a lot of wasted space on account of that design choice, but with this car, aesthetics often trumps functionality. The infotainment system is similar to BMW's iDrive, which given BMW's ownership of MINI makes sense.
Even though there's a heavy BMW influence in the car, the cabin is distinctly MINI-like, with chrome toggle switches and a red Start/Stop switch below the HVAC area. It's a very eye-catching design, and the materials are top notch. Despite the car's small footprint, there's a decent amount of room available for passengers in both rows.
On the tech front, our MINI Cooper Clubman S came equipped with an 8.8-inch touchscreen, Apple CarPlay, an upgraded 12-speaker Harman/Kardon sound system, HD Radio, SiriusXM radio, navigation, wireless charging, and Bluetooth. Heated front seats and steering wheel also came in handy on those colder mornings.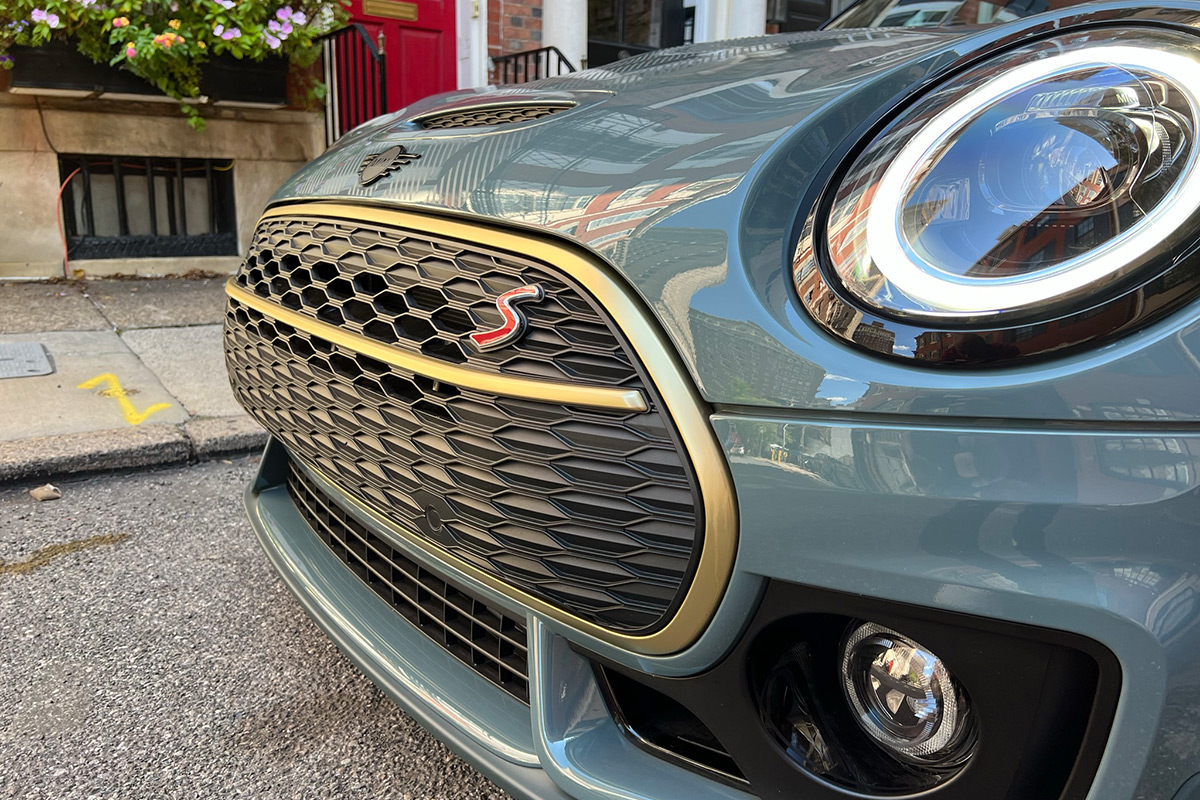 Where the Clubman really fell short for me was in the performance department. MINIs have always been known for their fun-to-drive nature, but this car just didn't deliver on that front. The car is powered by a turbocharged 2.0-liter four-cylinder that puts out 189 horsepower and 206 lb-ft of torque. While those numbers might be adequate for the regular MINI Cooper S, the Clubman is carrying an extra 800 pounds, weighing in at a chonky 3,534 pounds. As a result, performance is rather sluggish, with a 0-60 time of 6.6 seconds.
From a stop, there's a bit of a delay before the car takes off. But once you're moving, the engine delivers really good mid-range power, the turbos spooling up in a hurry when you want to pass someone. Handling is also pretty athletic, though when you push the car hard, you do hear the summer performance tires squealing for mercy, which I found rather surprising. And the ride comfort is on the harsher side, likely a result of the larger wheels and firmer suspension.
Needless to say, if performance is a top priority, the 301HP John Cooper Works Clubman ALL4 is the one you're going to want to get, as that bad boy is seriously quick, ripping from 0-60mph in a reported 4.6 seconds. Of course, the JCW model will set you back about $7K more than a regular Clubman S, so you'll have to decide if it's worth the price bump for that extra power.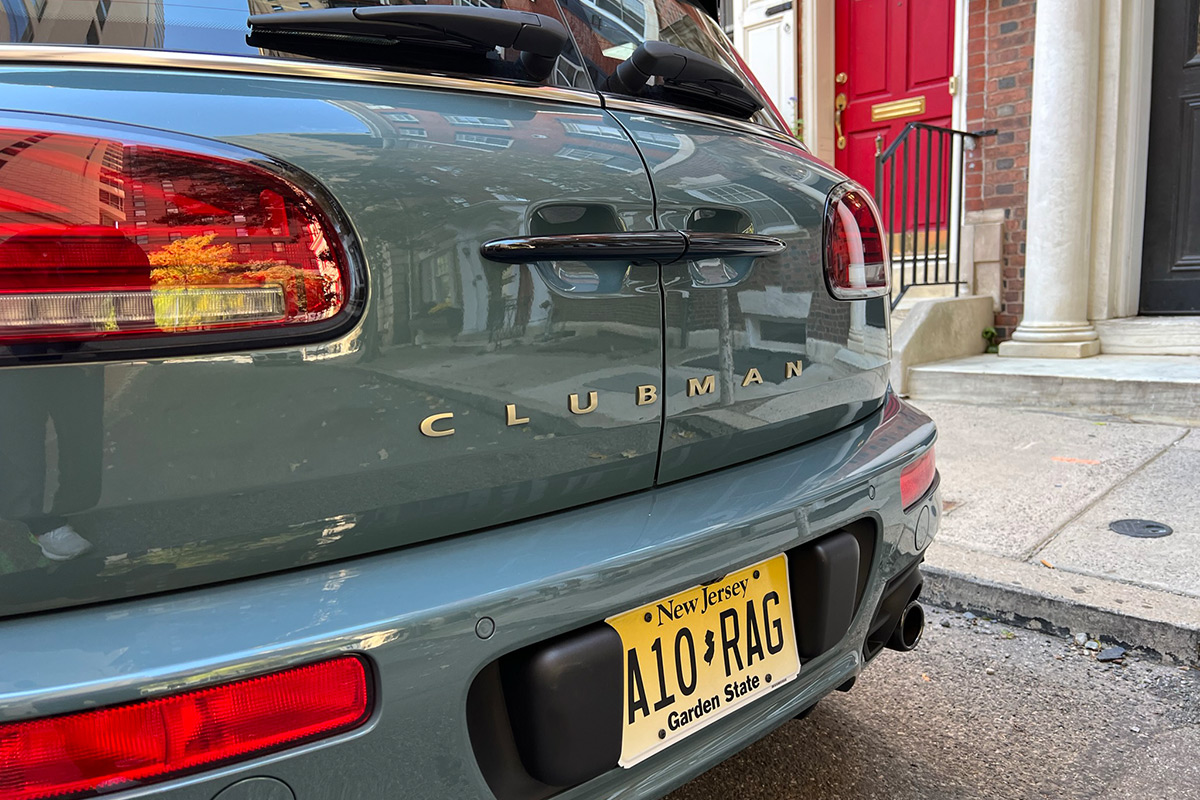 While the 2023 Mini Cooper S Clubman ALL4 is a neat little car with a ton of character, my big issue with it is the price, with our tester clocking in at an eye-popping $44,400! That's a HUGE premium for a car that isn't all that practical compared to a crossover or smaller SUV. Clearly MINI is counting on the car's unique character and all of the small bespoke details to attract buyers willing to pay a premium for it.
Furthermore, those trick rear barn doors, while certainly unique (supposedly designed to make loading things easier), cause quite a blind spot in your rear view, as you can see in the photo below. Seems like that design could have been thought out better. It's a neat idea in theory, but clearly a case of form over function.
Overall, I come away with mixed feelings about the 2023 MINI Cooper S Clubman ALL4. It's a great looking ride with tons of personality and style. But it falls a bit short in the performance department, and that sky-high price tag is hard to overlook. That said, I'm sure that there are people out there who would gladly fork over their hard-earned money for this quirky little car. Kudos to MINI for continuing to march to the beat of their own drum after all of these years.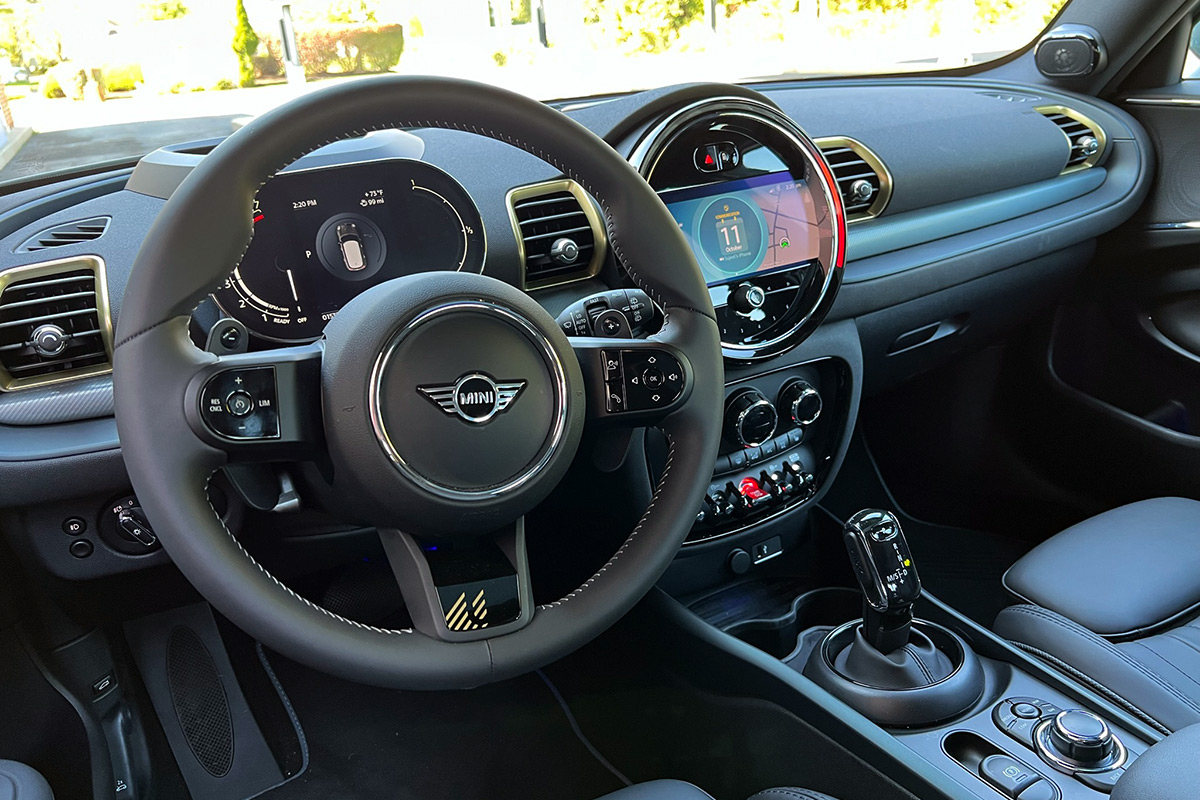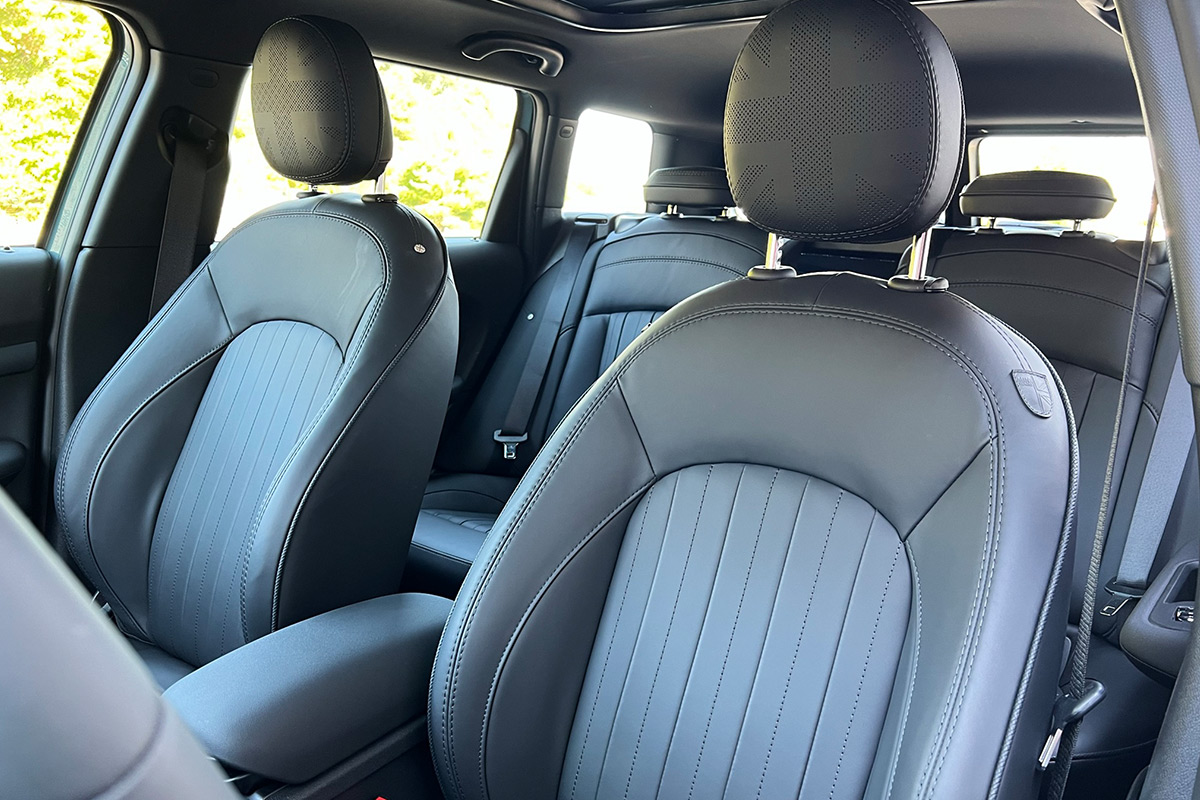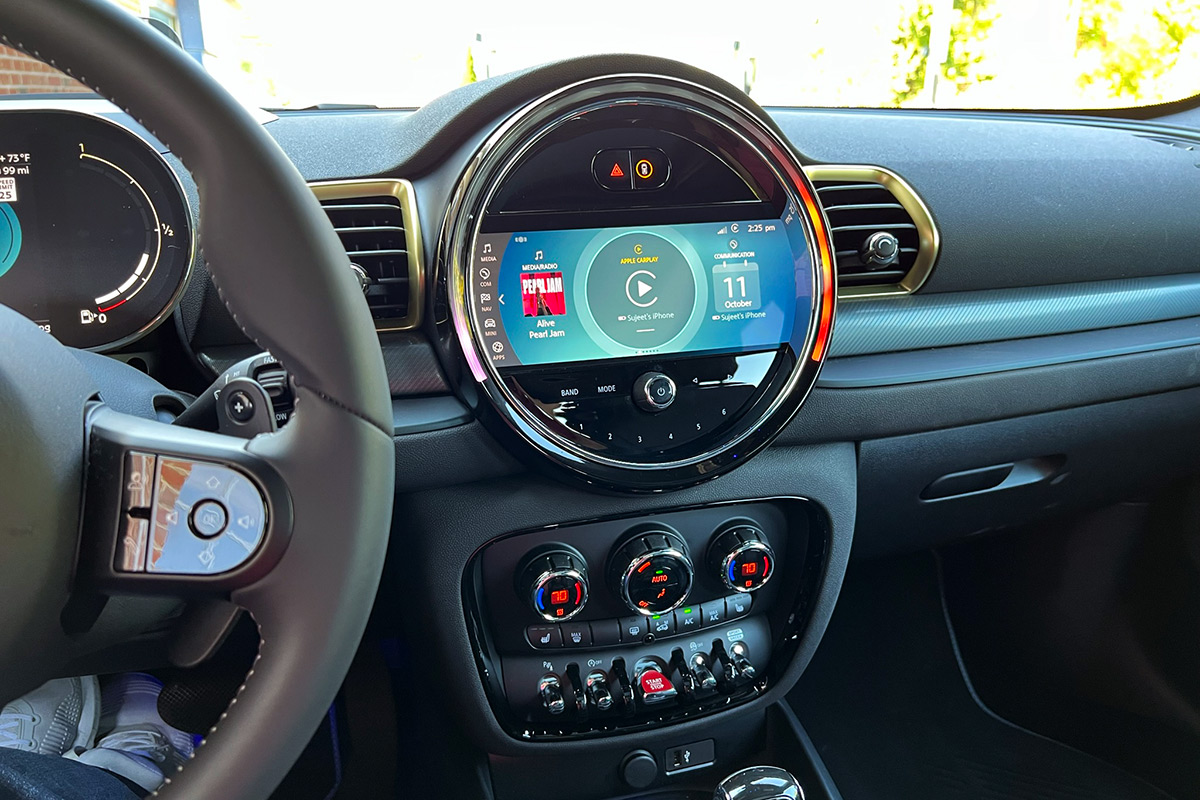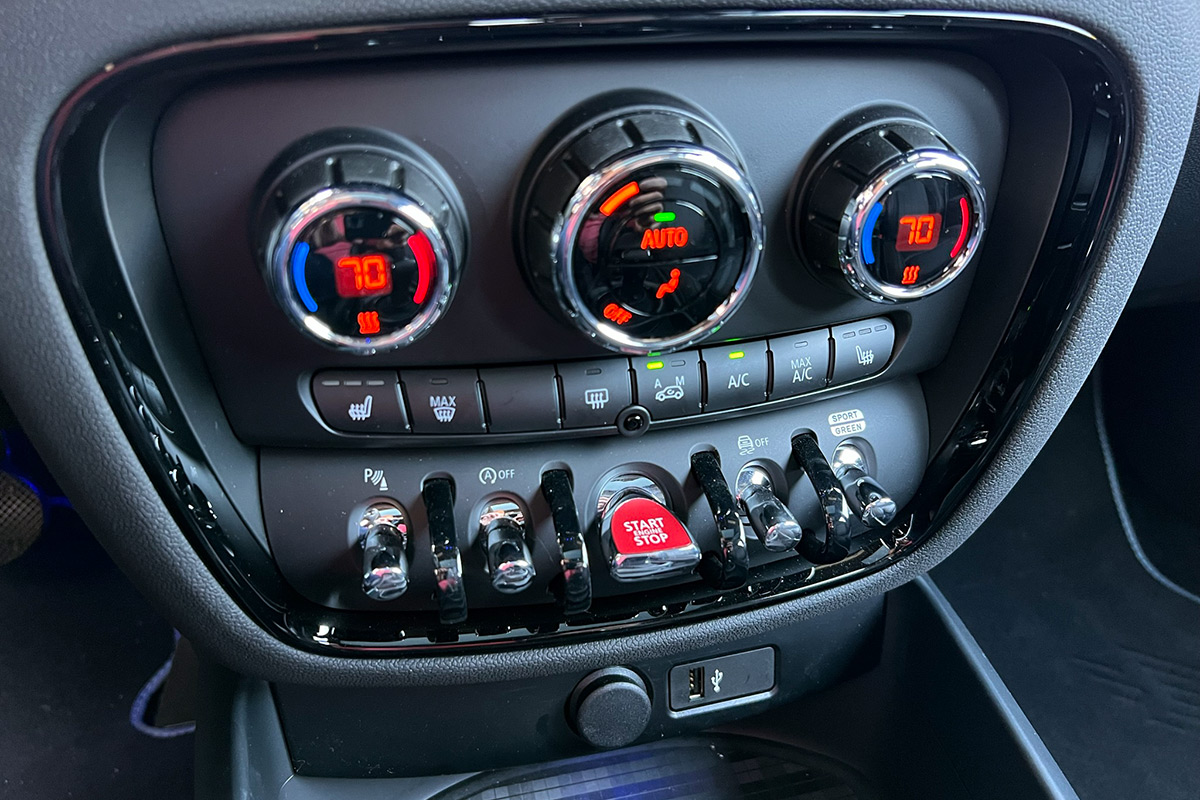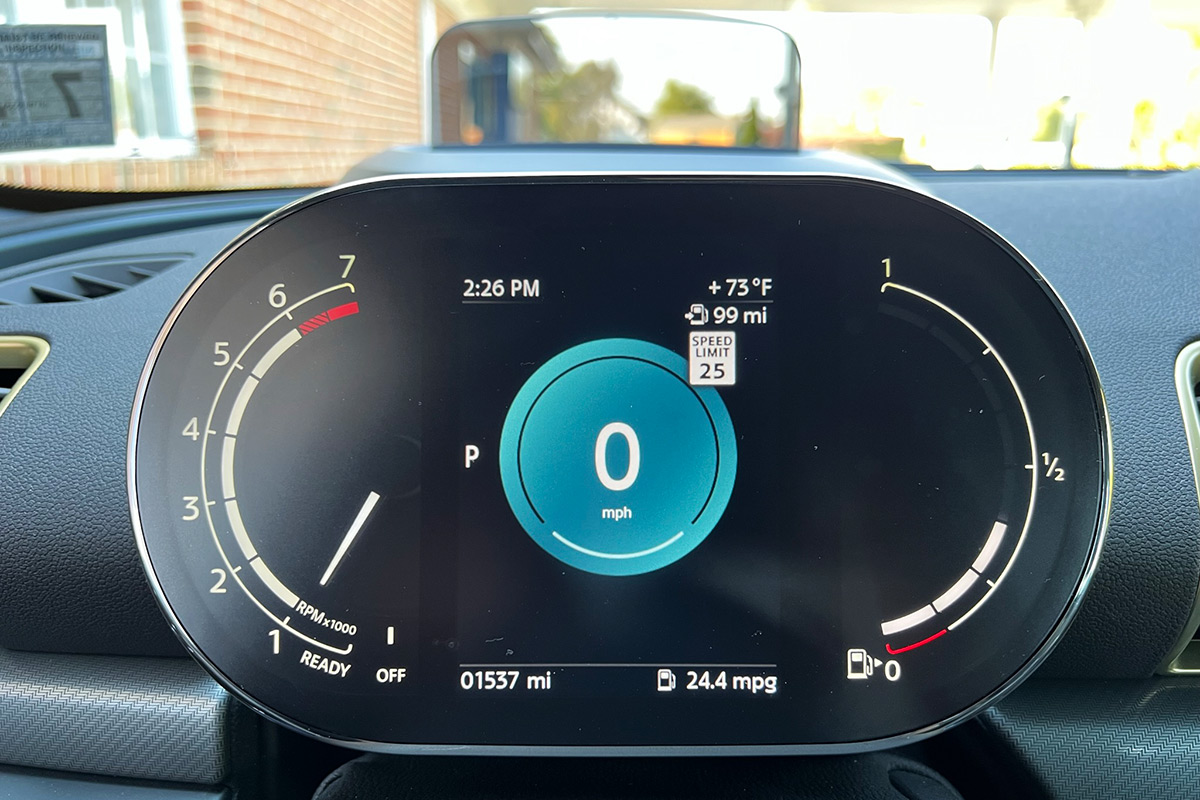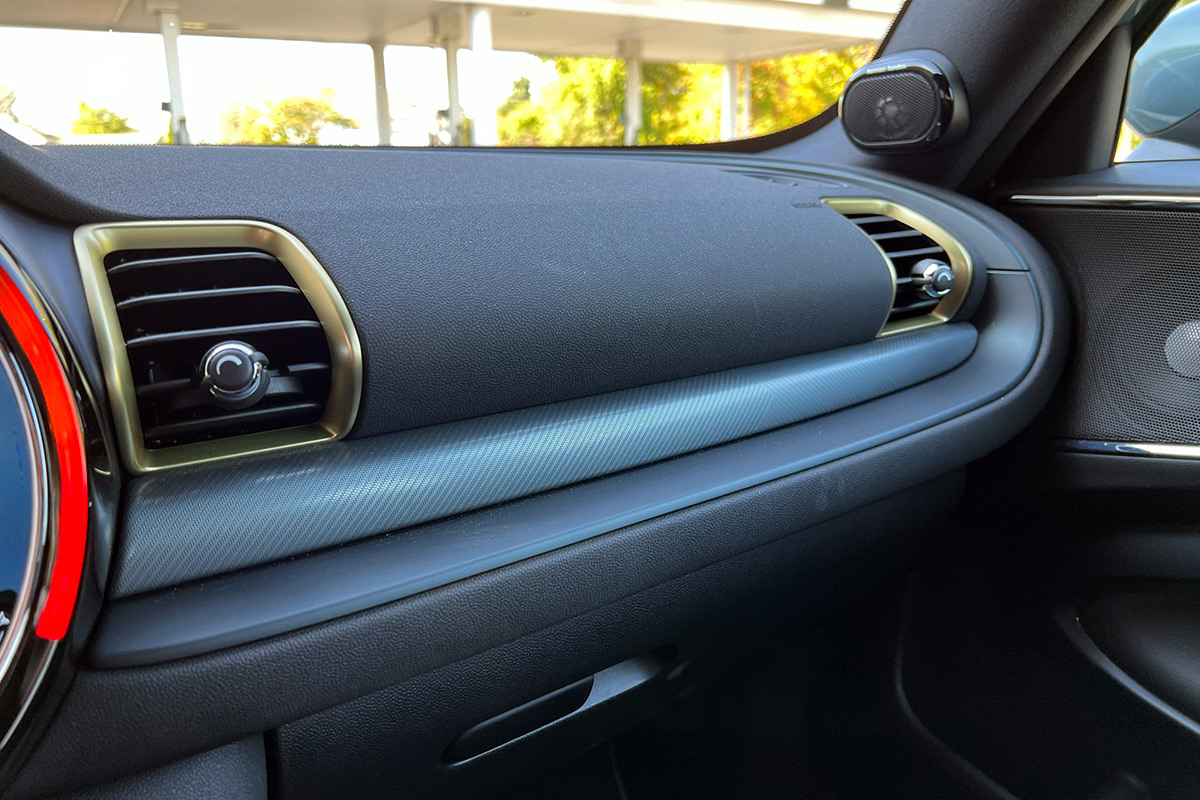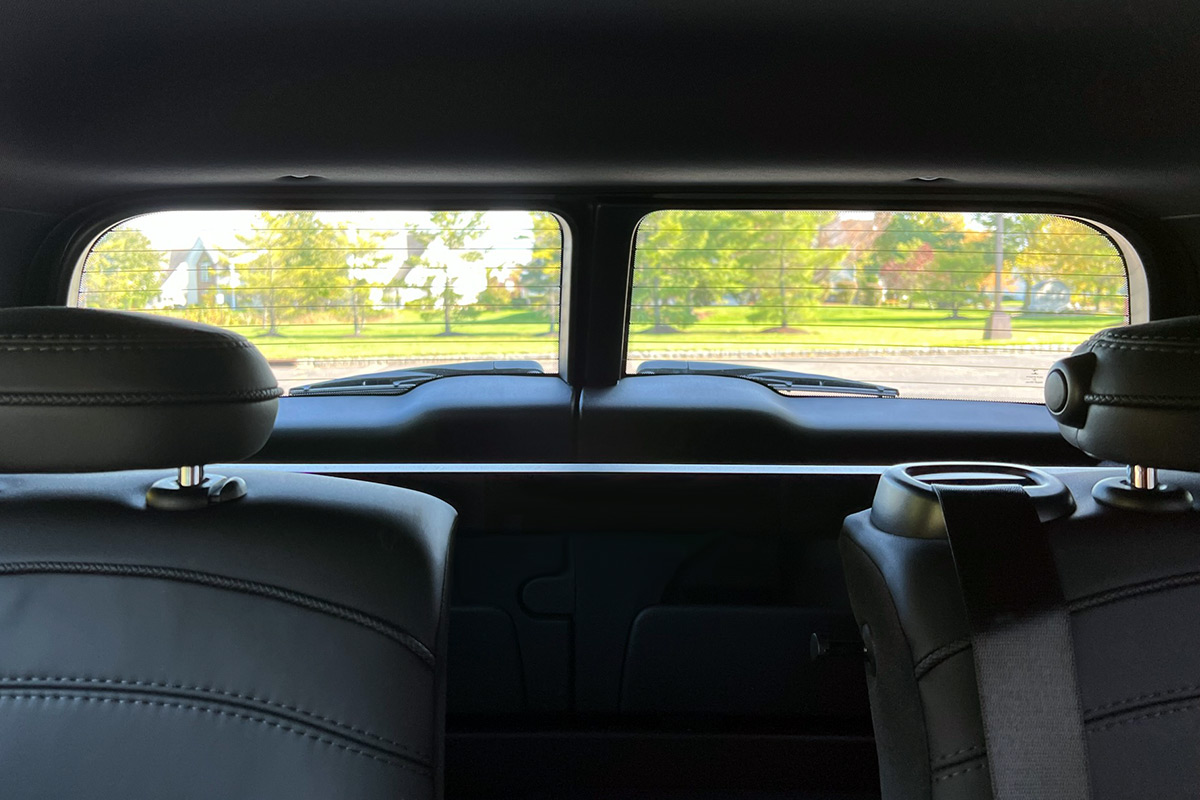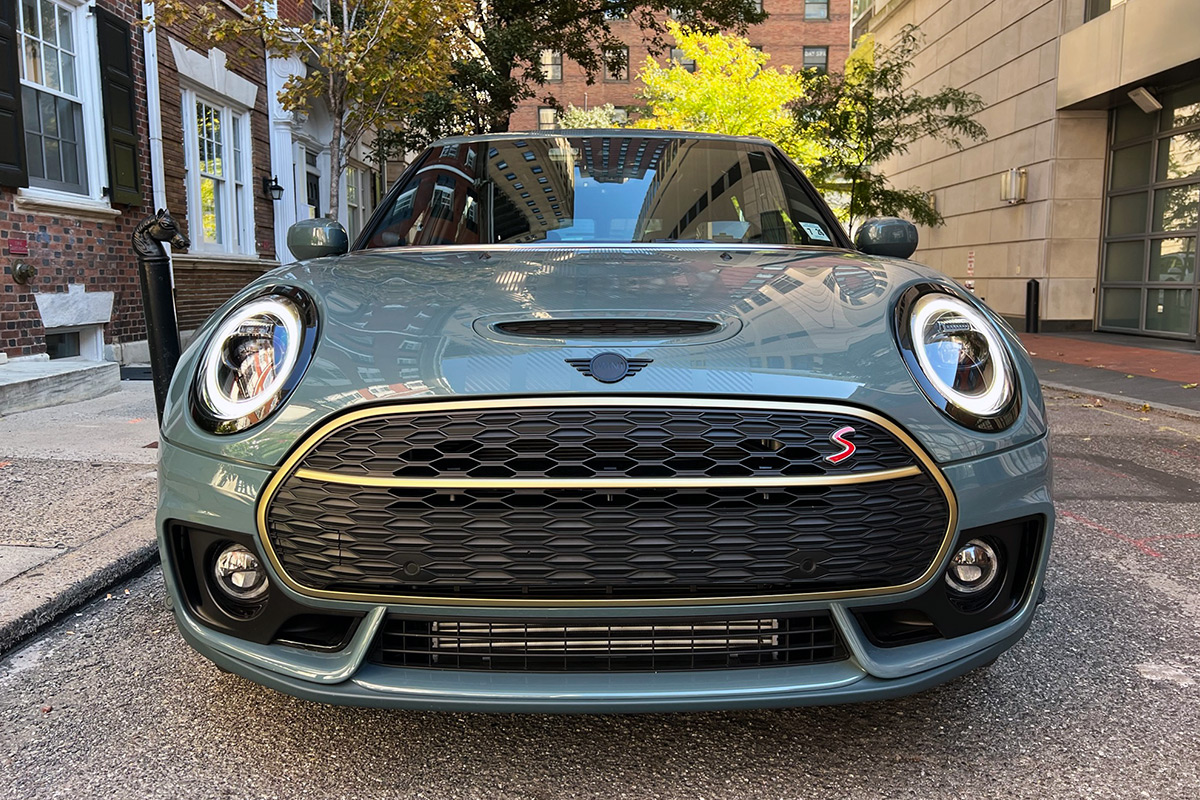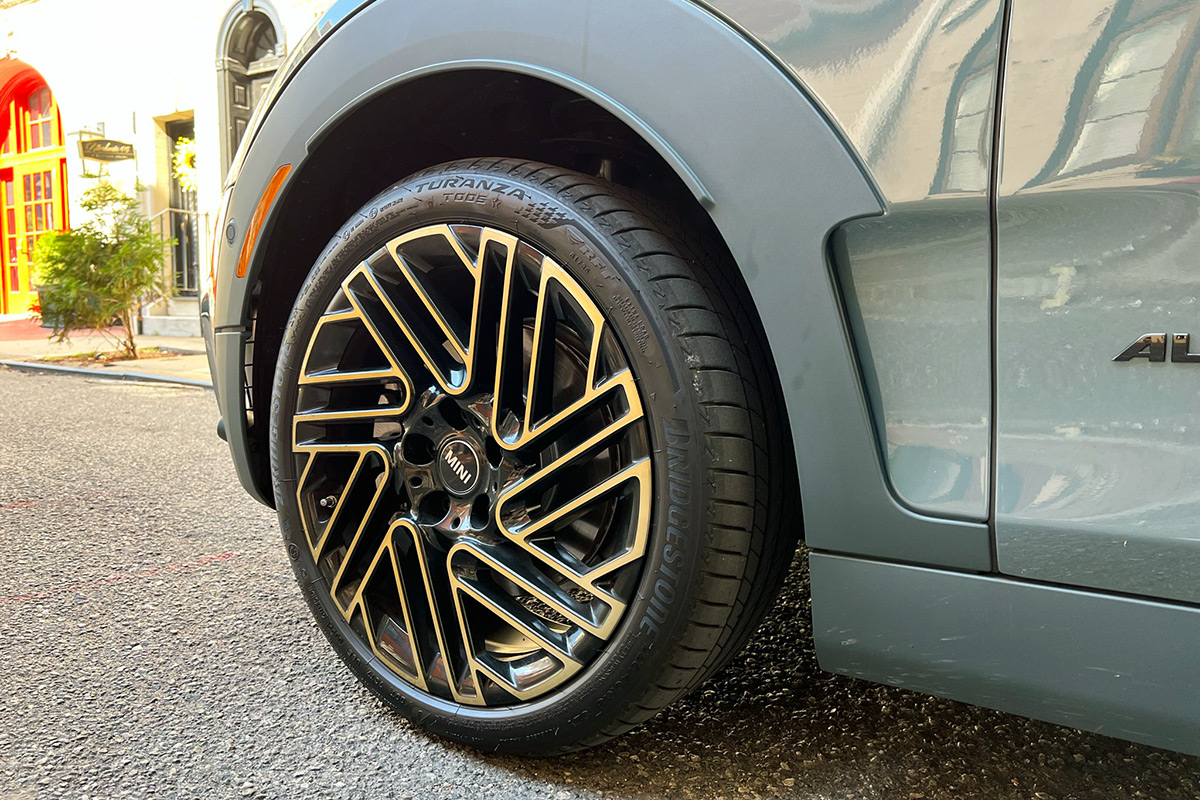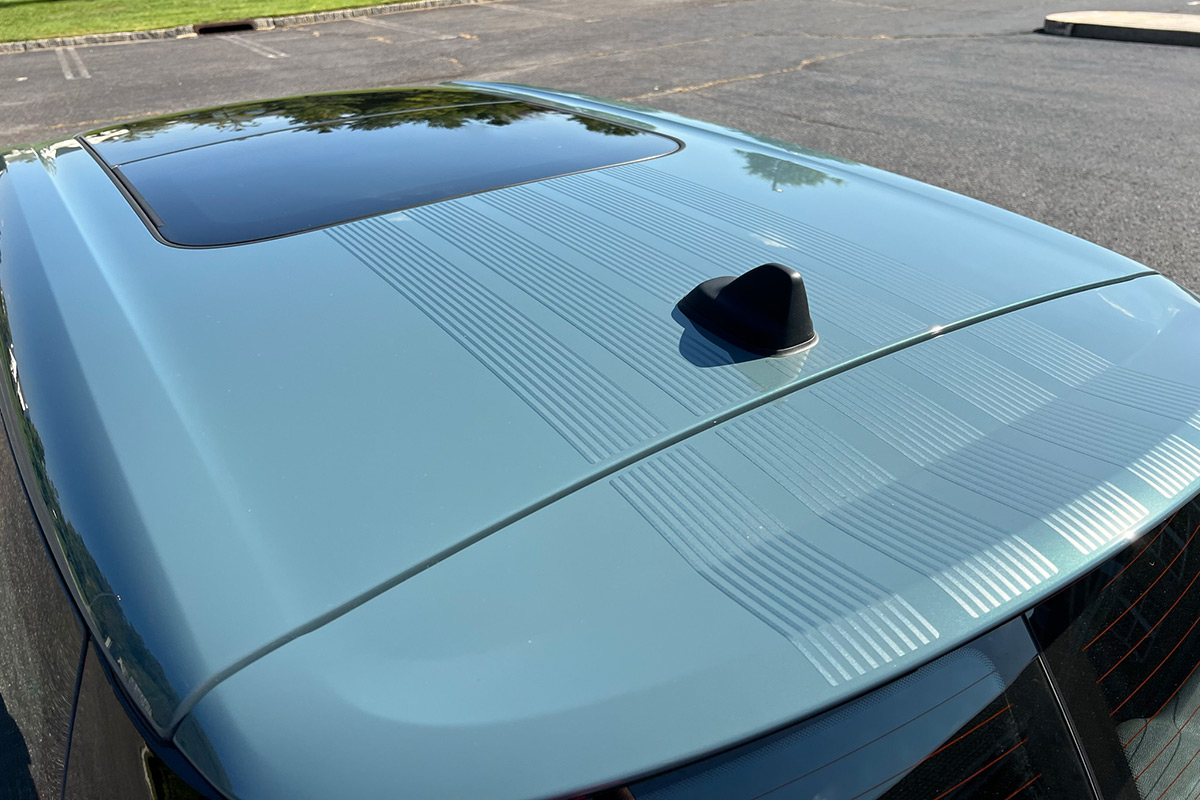 What do you think of the 2023 MINI Cooper S Clubman ALL4?