2017 Shelby GTE Delivers High-Octane Performance At Affordable Price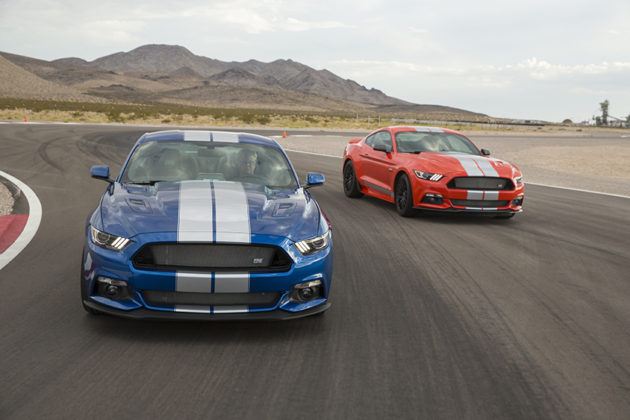 Leveraging more than 50 years of passion and performance, Shelby American today introduced the all-new 2017 Shelby GTE (for Enhancement) during the Mustang Club of America's 40th anniversary celebration at Indianapolis Motor Speedway. Inspired by the success of the Shelby GT and Shelby GT-H programs, the Shelby GTE offers legendary performance at an affordable price.
"From the Ferrari-beating Shelby Cobra to the 1965 Shelby G.T.350, Shelby American has always delivered world-class performance at a great value for everyone, not just the one percenters," said Joe Conway, Co-CEO of Carroll Shelby International and CEO of Shelby American. "Our newest cars are cast from that same mold, delivering affordable excitement for everyone. When the public begged for a version of the Ford Shelby GT-H rental car that they could own, we applied the winning formula from the Hertz program to the Mustang. Working with our friends at Ford Performance, we created an affordable car that delivers full-throttle excitement and remarkable styling."
As you may remember, in 2006 Shelby, Ford and Hertz launched a new rental car program. When the public clamored for a consumer version of it, the 2007 Shelby GT was launched and sold through American Ford dealers. The Shelby GT matched the performance capabilities of the rental version but could be optioned with a manual transmission and as a convertible.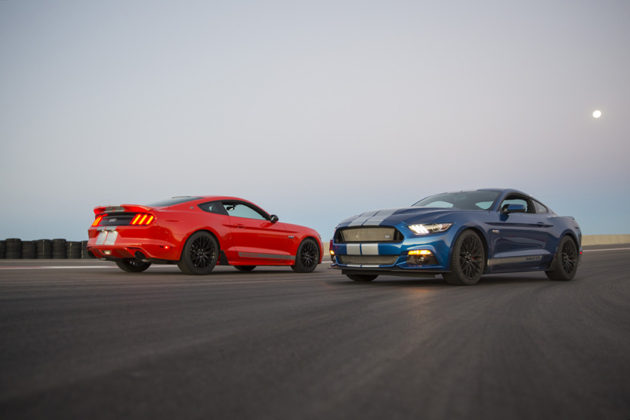 10 years later, Shelby GTE is based on the all new world-class Ford Mustang. Complete with an independent rear suspension and several powertrain options, it is the best performance Mustang in history. With Ford now exporting the Mustang globally, plans are in the works to offer the Shelby GTE outside of the USA & Canada.
"Every high-octane attribute expected of a Shelby car is incorporated into an affordable package that will be available at any of our North American mod shops," said Keith Belair, COO of Shelby American. "The Shelby GTE gives every fan the opportunity to drive the sports car of their dreams."
Under the hood of this Shelby, customers can choose Ford's iconic 5.0 V8 engine that pumps out 456HP or the powerful 2.3L Eco-Boost engine that delivers a head turning 335HP. Additional performance upgrades include a Ford Performance cat-back exhaust and handling pack, as well as 19″ Ford Performance wheels.
One look at the pony car reveals unique Shelby styling. The car is fitted with official badges, Shelby-designed vented hood, carbon fiber front splitter and rear spoiler. Inside, it also features Shelby GTE logos on the head restraint, sill plates and floor mats.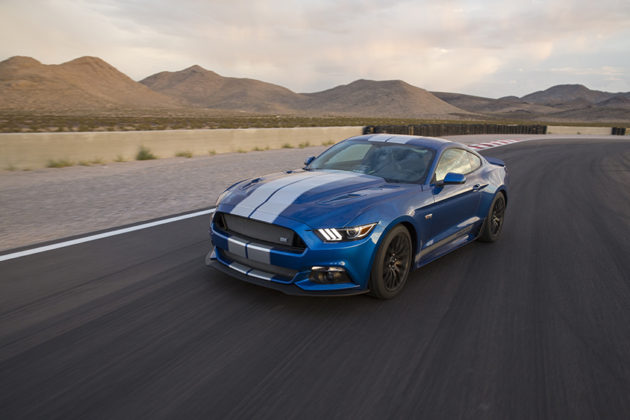 Unlike the rental car program, the Shelby GTE is available in either fastback or convertible, as well as manual or automatic transmission. Thanks to Shelby's network of partners, enthusiasts will be able to experience world-class performance that has become synonymous with the Shelby brand.
"The Shelby GTE can be easily tailored for the road or the track, or even both" said Shelby American Vice President Gary Patterson. "And with our full range of Shelby performance parts, the possibilities are endless. If you can dream it, we can build it."
The Shelby GTE will be assembled by Shelby American at its assembly facility in Las Vegas or authorized North American mod-shops. Every car will be listed in the official Shelby Registry. For more information about the all-new Shelby cars or a list of authorized dealers worldwide, visit www.shelby.com.
Photo credit: Shelby American