2015 Jaguar XJL Is Out Of Place But At Home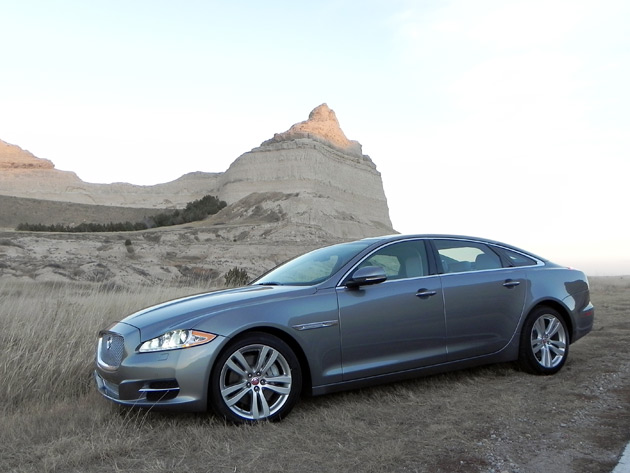 When the 2015 Jaguar XJL arrived at my home in rural Wyoming, it was clear to the locals that Aaron had stepped out of the box. In a part of the world where pickup trucks, tractors, and livestock are the norm, seeing a fine luxury auto such as this is a rarity.
After a week in the 2015 Jaguar XJL, though, it became clear that the British still know how to build a well-mannered and sophisticated road machine. This fine, fine luxury auto combines old world elegance with modern technological know-how in a beautiful package.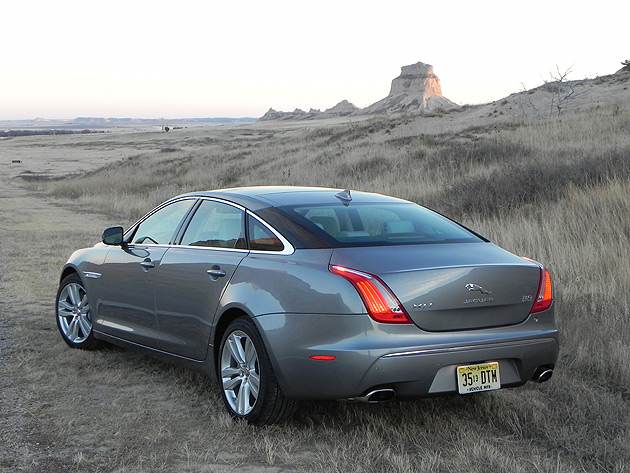 The XJL is the long wheelbase version of the XJ series. Three powerful, supercharged engine options can be had with this Jag, starting with the well-mannered supercharged V6 as we drove it. Two V8 are also offered with this big machine.
Inside, the expected presentation is classy and classic without being ostentatious or gaudy. Everything is in its place, wrought from fine materials, and feels to be a lovely portion of a considered whole. Leather, wood, chrome, and plastic all come together in beautiful togetherness. Seating is exceedingly comfortable and our model included the optional massage units for driver and front passenger. Space is plentiful in the XJL with roomy front and rear seating, a well-sized trunk, and a low but accommodating roof.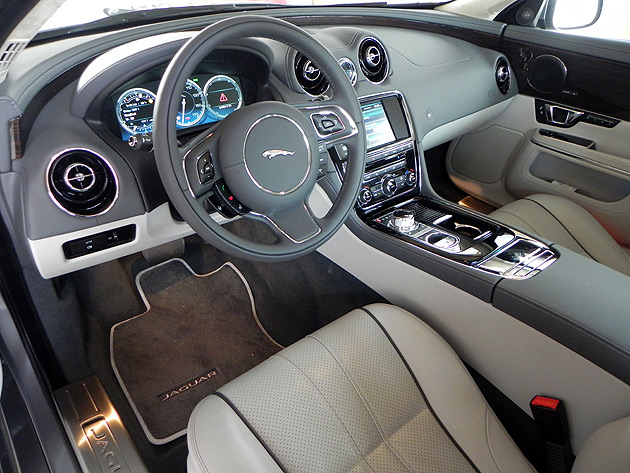 Pulling all of this together, each part doing its bit to create the whole, the driver-centric Jaguar XJL becomes one of the best road cars you will ever drive. Although it first appeared out of place in the wilds of Wyoming, the 2015 Jaguar XJL quickly became an object of conversation and adoration amongst the pickup-driving populace that are my neighbors.
With open roads through the beautiful country we live in, I wouldn't have wanted to drive this beautiful piece of machinery anywhere else.