Jaguar F-PACE Gets The SVR Treatment, With 550HP On Tap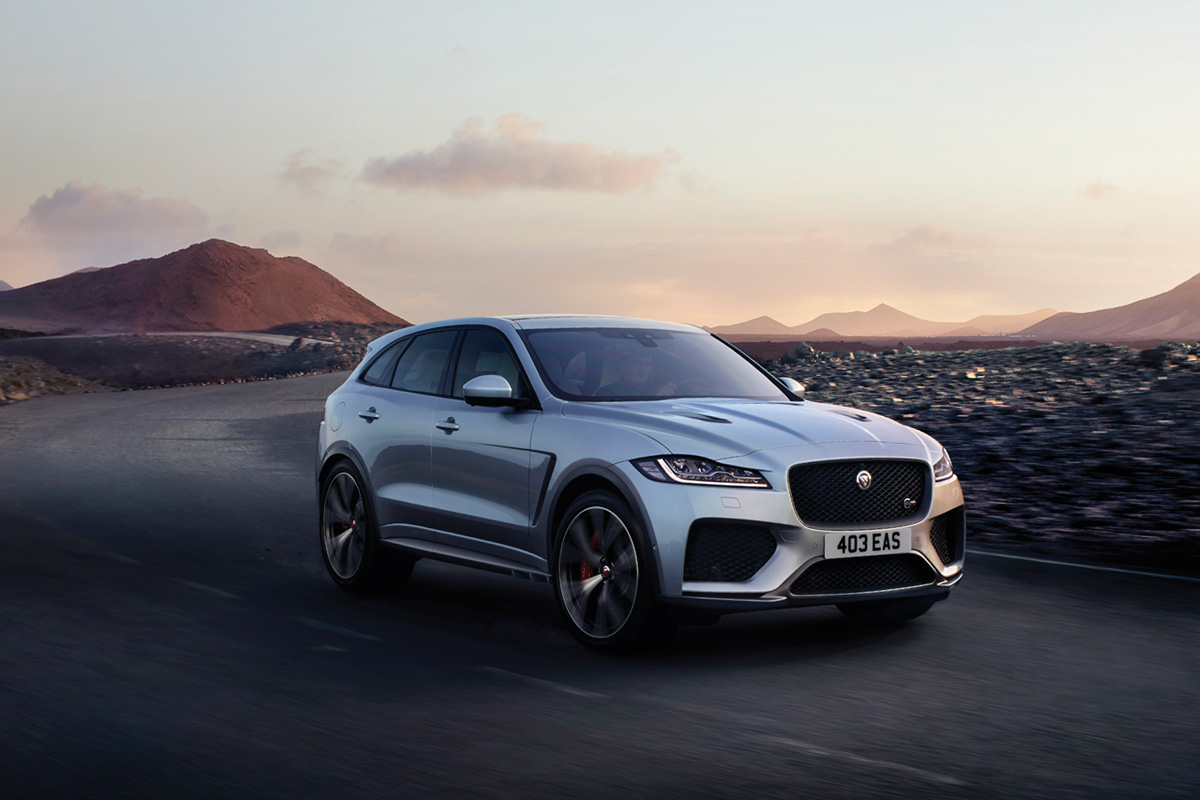 Today, Jaguar announced an extreme variant of their best-selling F-PACE performance SUV, the Jaguar F-PACE SVR. And considering that the F-PACE is the best-selling model in their line-up since its launch two years ago, it makes perfect sense to give it the SVR treatment.
Engineered by Special Vehicle Operations, the F-PACE SVR is powered by a 5.0L supercharged V8 that puts out 550 horsepower and 502 lb-ft of torque (170 more HP than the F-PACE S), which is good for a 0-60 time of just 4.1 seconds, and a top speed of 176mph.
That's one seriously quick family hauler, don't you think?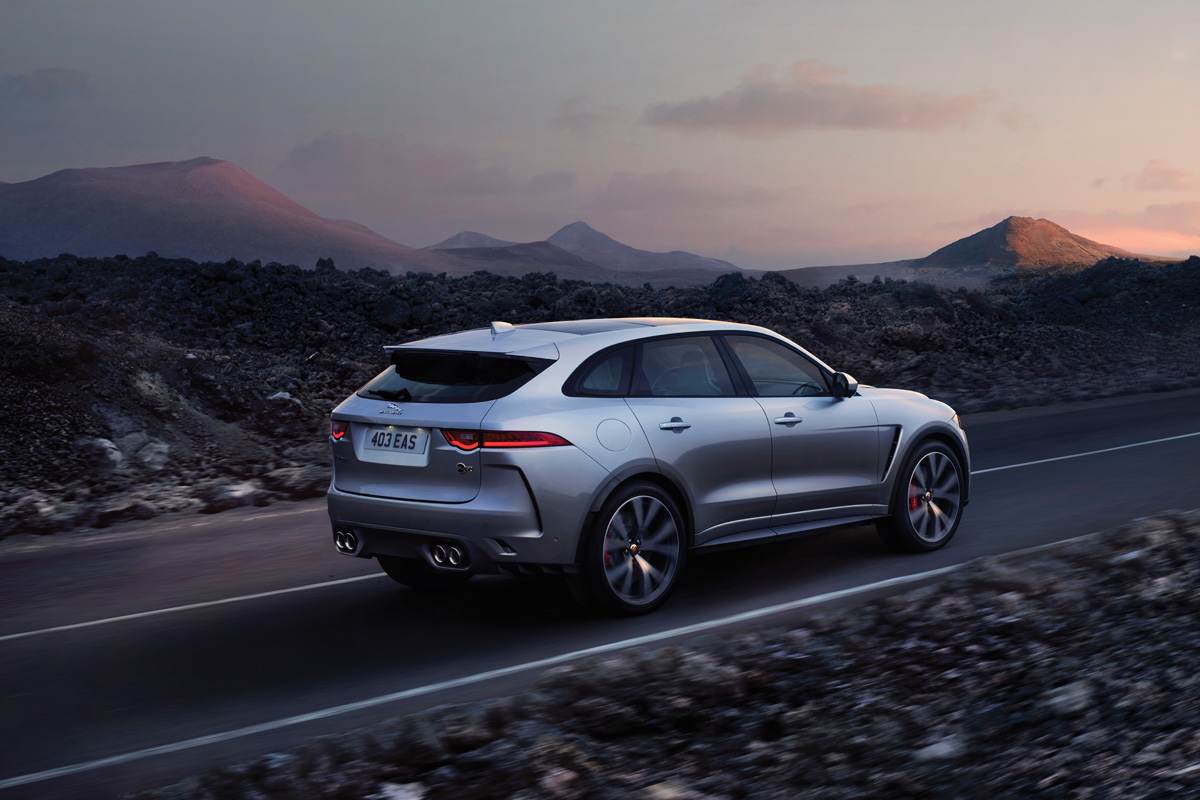 If that's not enough, the F-PACE also benefits from an aerodynamic package that features unique front and rear bumpers, lower body sides and a rear spoiler to enhance cooling, reduce lift and drag, and aid high-speed stability. An exclusive SVR hood features vents to help extract hot air from the engine bay.
In addition, an SVR-tuned chassis features upgraded shocks with front and rear spring rates increased by 30% and 10% respectively, while lightweight 21- and optional 22-inch forged wheels with staggered width front to rear assist with handling and traction.
At the rear, a unique spoiler is joined by a new bumper that houses the Active Exhaust system (that's 14.5 lbs lighter and aids performance by reducing back pressure.. and it also sounds amazing). The bumper incorporates side strakes designed to aid aerodynamic performance by smoothing airflow away from the rear of the vehicle, while giving a clue to people that this is no ordinary SUV.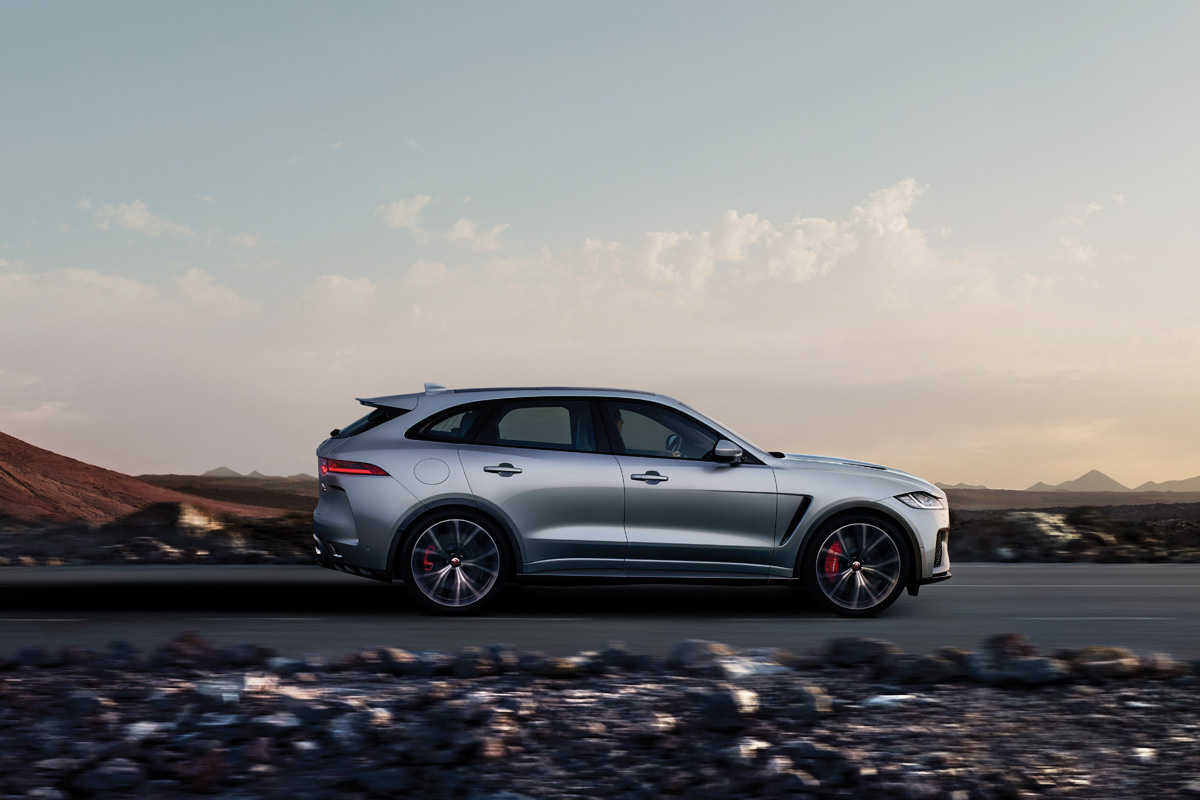 Inside, the Jaguar F-PACE SVR features slimline performance front seats that provide you and your passenger with enhanced lateral support and have the signature Jaguar lozenge quilting and embossed SVR logo. In addition, unique rear seats echo the heavily sculpted designs of the seats up front, while the SUV's sports car character is underlined by a SportShift Gear Selector like what is found in the F-TYPE sports car. Finally, the SVR branded steering wheel is enhanced with tactile aluminum paddle shifters.
"The F-PACE SVR delivers the handling and agility to match its performance," said Mike Cross, Chief Engineer of Vehicle Integrity at Jaguar Land Rover. "Everything from the steering to the bespoke suspension set-up has been tuned specifically for our performance SUV and the result is a vehicle that lives up to the promise of both the F-PACE and SVR names."
The Jaguar F-PACE SVR will be priced from $79,990 when it arrives in retailer showrooms this summer, and that sounds like a heck of a smoking deal to me. Something tells me we're going to be seeing a lot of them on the roads in the near future..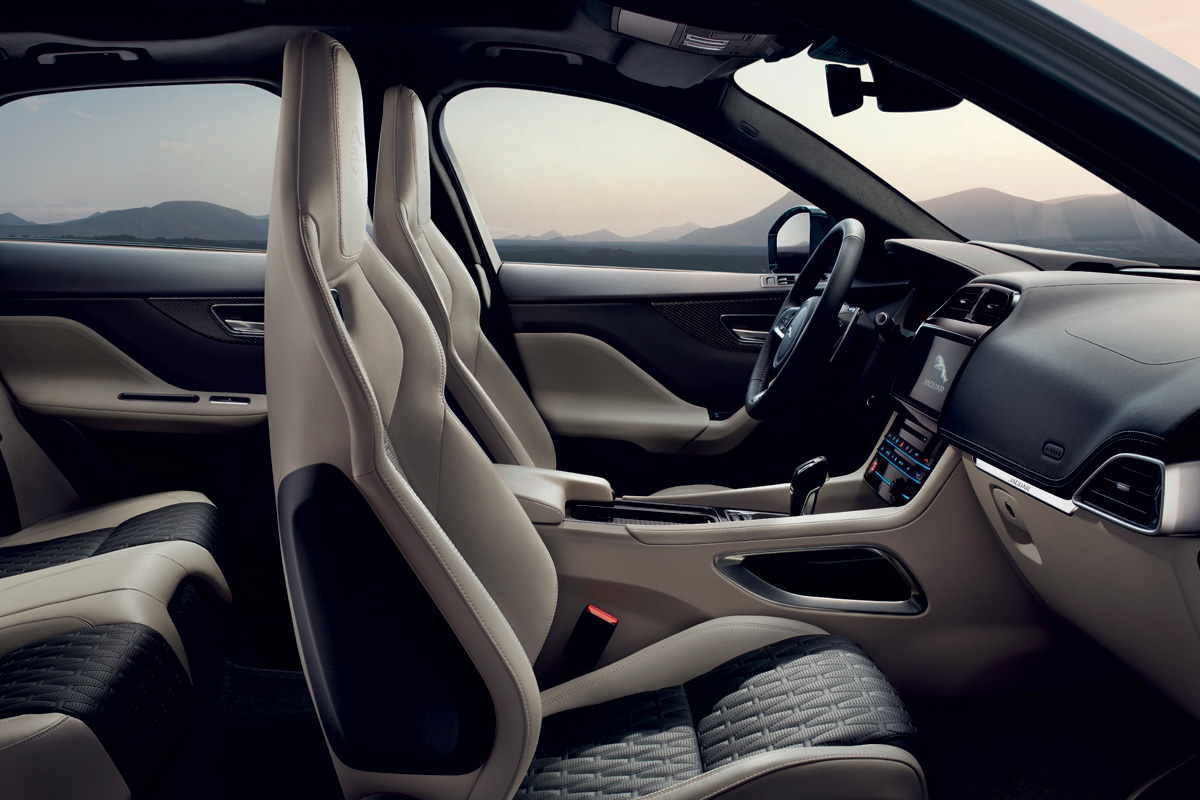 What do you think of the Jaguar F-PACE SVR?