Cobra SC 201 Dual-View Smart Dash Cam Is Perfect For The Car Lover On Your List
Dash cams have been a must-have for motorists in Europe and Asia for years, but only recently have they become popular in the US. Personally, I look at a dash cam as a no-brainer, a sort of insurance policy should you get into a fender bender and there's a question of who is at fault. With a dash cam, you've got indisputable video proof to show the police.
Of course, dash cams come in all different shapes, sizes, and price points, and this is one area you don't want to skimp on. I recently got the chance to try out the Cobra SC 201 Dual-View Smart Dash Cam, and I've got to say, it's a really impressive unit, loaded with features, all without breaking the bank at just $179.95.
As the name suggests, the SC 201 "dual-view" Cobra dash cam features two cameras, allowing you to record and monitor both what's happening in front of you, along with interior foot cabin-view of the vehicle. And even when it's dark out, you'll still get crystal-clear interior footage thanks to its infrared cabin night vision.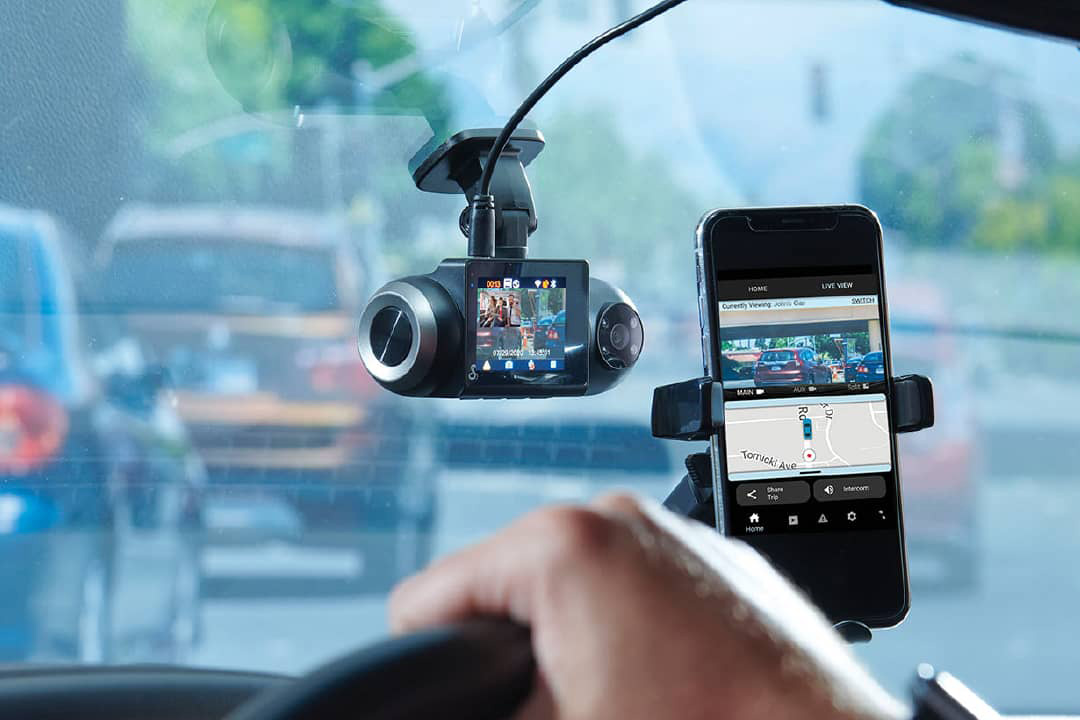 Basic dash cam features should include at least 1080p resolution, a G-sensor to detect impacts and automatically lock/protect videos, built in GPS, and WiFi and Bluetooth connectivity. The Cobra dash cam delivers all of this and much much more.
If you're just recording the road ahead of you, the SC 201 records in crystal-clear QHD+ video resolution. When recording using both front and interior cameras, and it drops down to Full HD (1080p), which still offers outstanding clarity. You can also see your footage in real-time through the 2″ LCD display, ensuring that you have the cameras lined up perfectly.
What's more, the Emergency Video feature will automatically save and lock recordings in the cloud when the Cobra smart dash cam G-sensor detects an emergency or significant event, such as a bump with another car or hard braking. You even have the option of having it send an emergency Mayday Alert text message/email to a designated contact including your GPS location and a help message if the driver is unresponsive.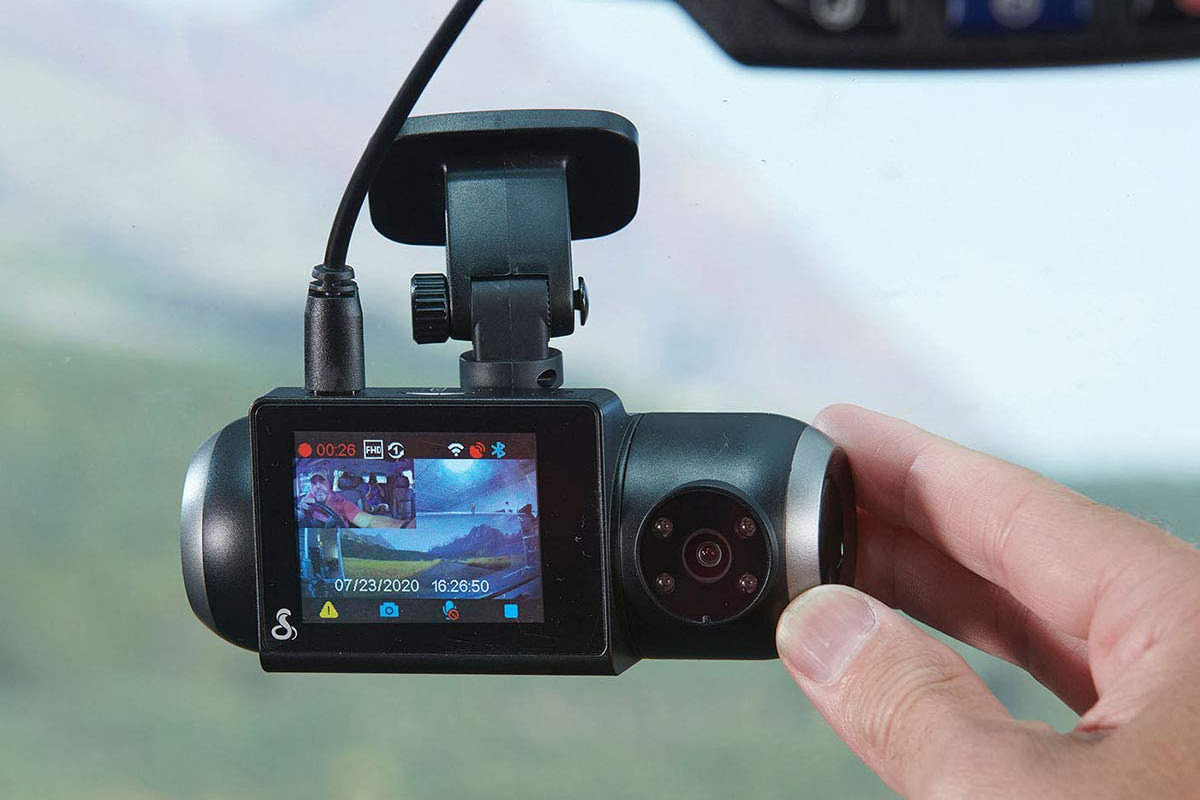 GPS capabilities automatically embed time, speed, mapping detail and route tracking to your footage. Dual-band WiFi and Bluetooth connectivity ensure a flawless connection to the cloud to receive automatic software updates and alerts, and for connecting to Cobra's Drive Smarter community, which allow you to receive real-time driver alerts of speed/red light cameras and road conditions from other drivers.
Most dash cams are simply just cameras that record your commute. But as you can see, a whole new generation of smart dash cams like the Cobra SC 201 have transformed them from basic video cameras into smart devices for your vehicle. Just like you'd install a smart camera in your home or on your front door, you can now install a connected smart dash cam in your vehicle to get advanced safety and security benefits.
Still not convinced? Check out this video and see the Cobra SC smart dash cams in action:

Overall, I'm really impressed with the Cobra SC 201 dual-view smart dash cam. This connected smart dash cam gives you the peace of mind you deserve for the road ahead, behind, and even inside your vehicle, and as you've seen, it's loaded with features like no other. Cobra continues to push the envelope of what a dash cam can offer for its drivers.
This Cobra dash cam is great for a variety of driver types, from commuters and road trippers to teen drivers and their parents to ride share (Uber / Lyft) drivers, along with anyone who is in the construction, services, or transportation industries.
So what are you waiting for? Pick up the Cobra SC 201 Dual-View Smart Dash Cam today, and enjoy peace of mind on the open road.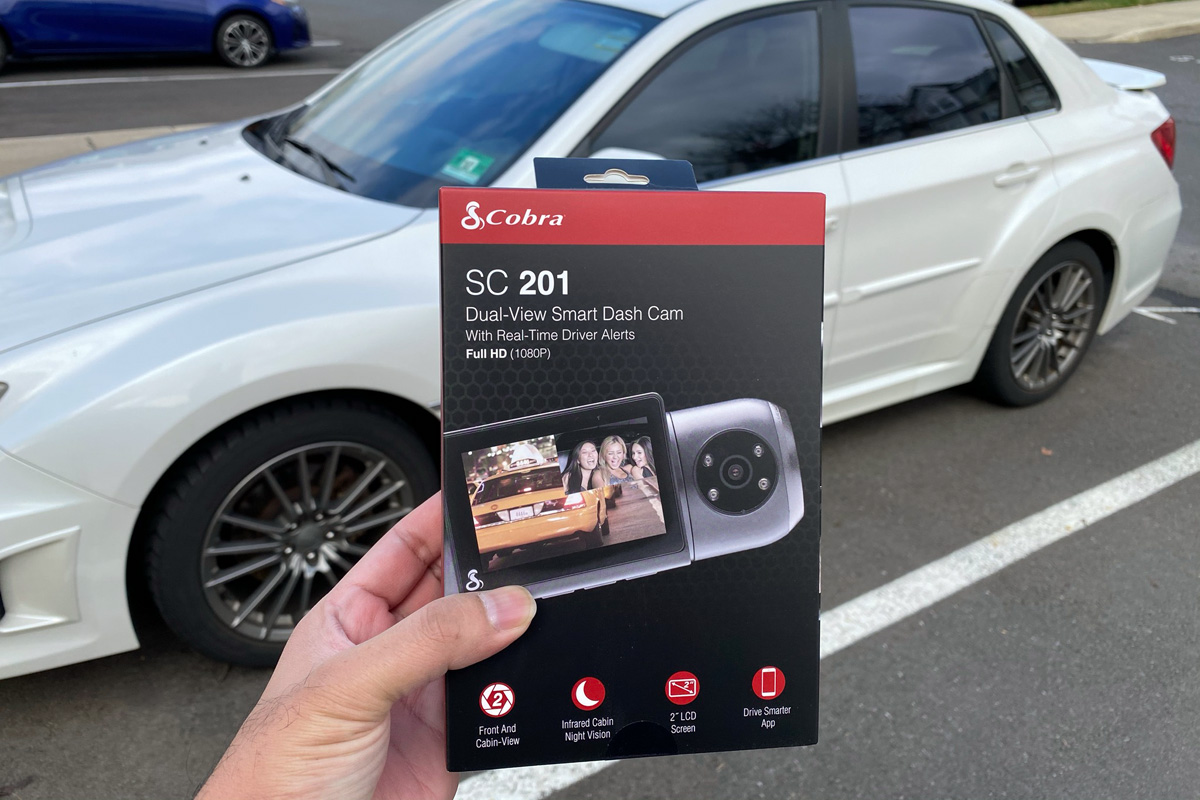 Disclosure: We were provided with this complimentary product for the purpose of this review, but all opinions are my own.
#ad, #DriveSmarter #DashCam @CobraElectronics