Reviewing The Papago GoSafe 330 Dashcam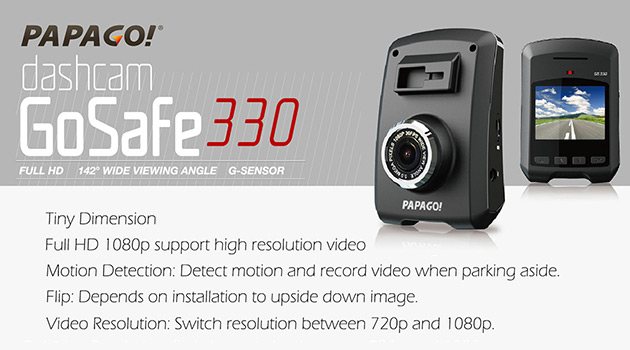 In other countries, dash cams have been a way of life for quite some time now.. But these little gizmos have only recently become popular in the US, thanks in part to those crazy dash cam videos that people post on YouTube. And I'll admit it, that's what convinced me to pick up a dash cam for myself.
Let's face it, people just don't know how to drive anymore. You've got the speed demons who thinks it's a race to work. You've got young drivers who are more concerned about texting than paying attention to the road. And you've got older drivers who are oblivious to anyone else on the road. And since these problems aren't going away anytime soon, you've got to protect yourself "just in case" something bad happens.
Hence the need for something like the Papago GoSafe 330 Dashcam. The higher end model in Papago's GoSafe series, this sleek dash cam blew me away with all the technology packed into its' lightweight and streamlined design.
The GoSafe 330 has all of the features you're looking for in a premium dash cam. It can record footage in 1080p HD at 30fps (or 720p at 60fps or 30fps if you prefer to record longer), with a wide 142° viewing angle, ensuring that you get great quality videos like the one shown below:
Another cool feature of the GoSafe 330 is that it supports cycle recording, which loops over old footage with new footage when you're about to run out of storage space. This is real handy, since you don't really need your old videos unless something happened on your commute to work. It's even got a built-in G-sensor that will backup your video file if it senses that an accident happened.
The GoSafe 330 also comes with a slew of safety features, including a Stop & Go Alert that alerts you to go when the vehicle in front of you has moved and you haven't, a Light Reminder that reminds you to turn on your headlights when you're driving in the dark, a Driver Fatigue Alert that can remind you to stop and rest after a certain amount of time, and a Motion Detector that starts recording when it detects something moving within it's range.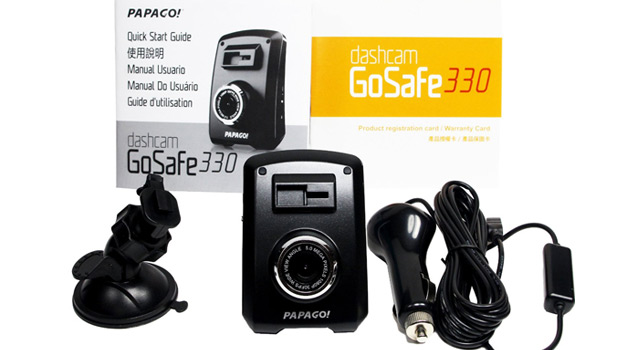 Overall, I was really impressed with the Papago GoSafe 330, as it packs a lot of features into a tiny package (3.6″x2.4″), at a price point (MSRP of $170) that won't break the bank. If you're in the market for a dash cam, you definitely owe it to yourself to check this one out!
Visit Papagoinc.com for more information.