Monitor Your Car's Tire Pressure With The GoSafe TPMS 500BT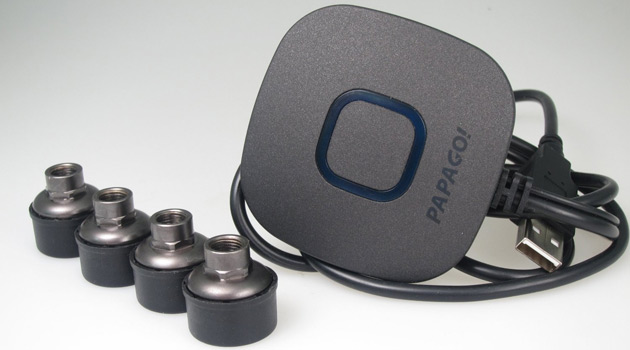 Did you know that June is National Tire Safety Month? If you haven't been performing proper tire care and maintenance on your car, now's the time to do so! After all, the last thing you want is to get stranded on the freeway with a flat tire.
One of the most important things to check on your car is the tire pressure. If you have a car built after 2008, your car likely has a Tire Pressure Monitoring System (TPMS), as that became a federal requirement. But these systems vary from car to car. My wife's 2008 Acura TL has a great TPMS system that can show you each tire's individual tire pressure. If one of her tires gets too low, a GIANT warning screen pops up telling her which tire is low.
On the other hand, my 2011 Subaru WRX has the most barebones TPMS system on planet earth, a single yellow symbol on the dash that lights up if one of my tires has low pressure. It doesn't tell me which tire, it doesn't tell me the actual pressure, it just tells me that something's wrong. Thanks Subaru!
So when I heard about the Papago GoSafe TPMS 500BT system, I was intrigued. This aftermarket system gives you the ability to gauge your tire pressure with precise accuracy like those higher-end cars do, and it's something you can install in your own driveway, no dismounting tires and putting the sensors on the inside. So I decided to give it a shot and see if it lived up to the hype.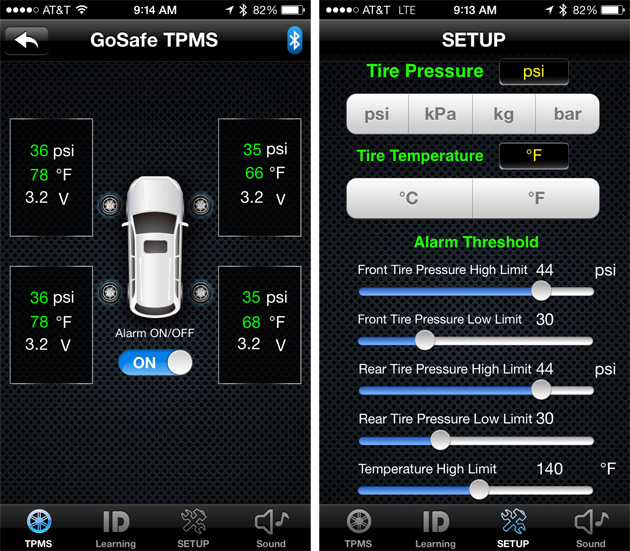 So how exactly does this system work? The GoSafe TPMS 500BT comes with tire sensors that automatically inspect the pressure and temperature by transmitting real-time statistics to the receiver via Bluetooth. The receiver then wirelessly transmits the information to the driver's mobile smart device. If the system detects abnormal pressure changes to any tires, it immediately sends a signal to the GoSafe TPMS APP. The App will emit warning sounds and a flashing light to remind the driver to stop the vehicle and check the tires.
It sounded simple enough, so I decided to give it a shot. When I received the package from Papago, I was surprised at how small it was. The package comes with four A-Type sensors, a receiver, anti-theft wrench, anti-theft nuts, cigarette lighter power plug, Velcro, 3V lithium batteries, and the user manual. The manual says you can do the installation "in 3 minutes", but in reality it took me closer to 20 minutes to get everything setup.
The installation process is rather straightforward: You put the batteries in the sensors, replace the car's tire valve stem caps with the sensors (installing the anti-theft nuts is optional), plug in the receiver to your lighter, and download the GoSafe TPMS app onto your mobile device. After that, you need to pair your phone with the receiver, after which you can start monitoring your car's tire pressure through the app.
You can configure the app to alert you when the tire pressure gets too high or too low, or even too hot. That's right, while most tire pressure monitoring systems simply monitor tire pressure, the GoSafe TPMS 500BT also monitors your tire temperature. I don't know how many people need that info, but it's good to have.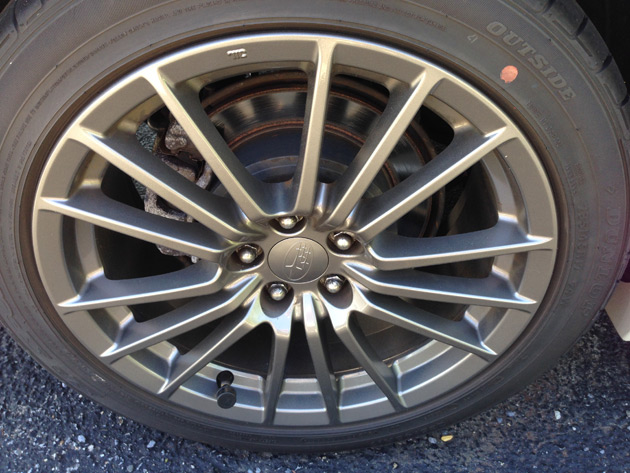 So how does it work? Exactly as advertised. The app shows me my tire pressure in real time, and that's exactly what I was looking for. The anti-theft nuts are a bit of a catch-22 though. They're important because you don't want someone running off with your expensive sensors. But they're a PITA when you want to top off your tires, as you have to remove each nut with a special wrench, which is time consuming (and difficult in general, if you have a rim with many spokes). In the end, I decided to use them.
The Papago GoSafe TPMS 500BT can be purchased from Amazon.com for $249.99. While that price might seem on the high side, think about it. If it saves you from one tire blowout that could have been prevented, it'll have paid for itself.
Visit us.papagoinc.com to learn more about the Papago GoSafe TPMS 500BT.