Avoid Speeding Tickets This Summer With The ESCORT MAX 3 Radar Detector
With everything that is going on right now with COVID-19, many families are avoiding flights altogether.. and I can't blame them. But that doesn't mean that summer vacation is cancelled. Instead, many are planning road trips, allowing them to explore this great country of ours and see the sights, all while staying safe.
My family always opted for road trips, packing up the car and driving from NJ to Florida every summer, even though we could have flown down there in just a few hours. But the drive was part of the adventure. "South of the Border – 90 miles," we would excitedly yell from the back as we passed sign after sign along Rt. 95.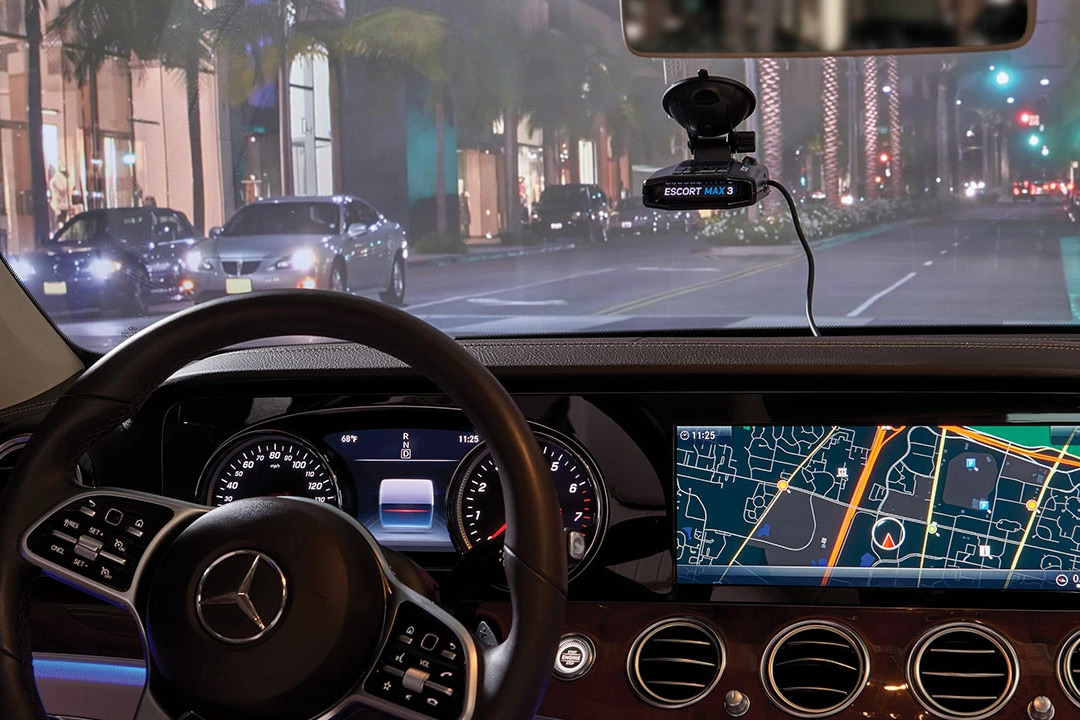 But here's the thing. The odds of you getting a speeding ticket or traffic violation when doing a 1,000 mile summer road trip are much greater than normal, and it's easy to get carried away as you "keep up with the flow of traffic", only to see those dreaded red and blue lights flashing in your rear-view mirror. Ugh, you're never going to hear the end of this from your wife!
That's why you need something like the ESCORT MAX 3, a high-tech radar detector that can detect and deliver alerts about police activity, red light cameras, speed cameras, road hazards and accidents. Billed as a "connected driver alert system", the ESCORT MAX 3 doesn't just rely on traditional radar/laser to warn you of what's ahead.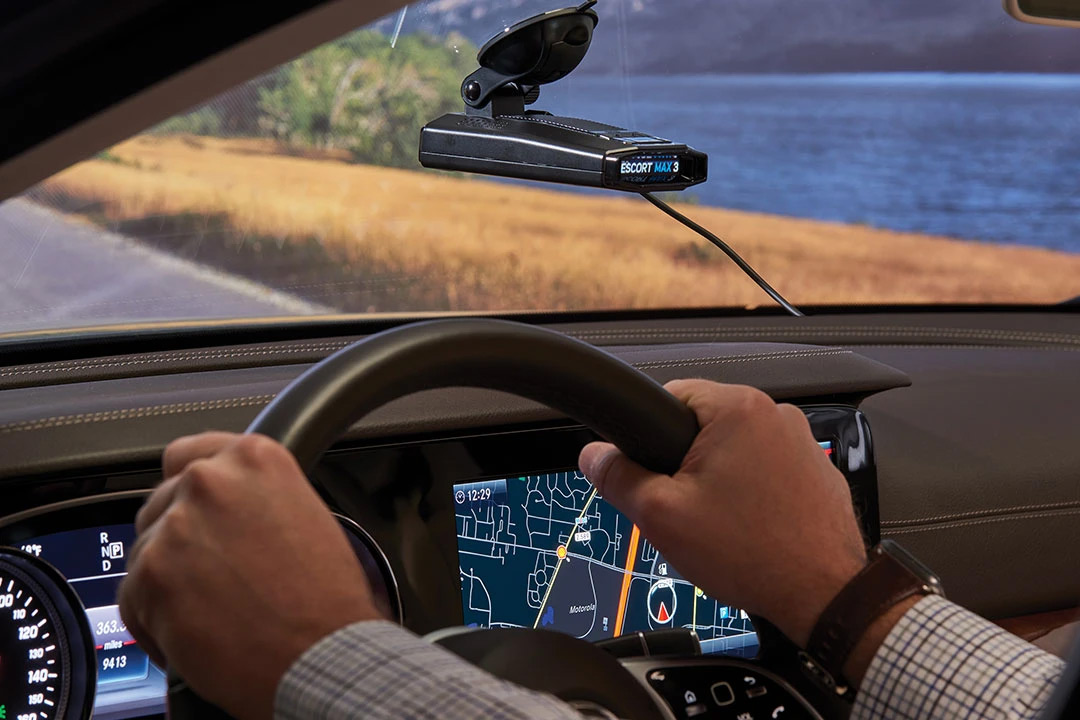 When used in conjunction with the ESCORT Live App, you can tap into 100+ million vehicle-to-vehicle driver alerts directly. This crowdsourcing solution works in much the same way that Waze does, allowing users to flag any warnings and pass that info on to others. If someone is driving along and sees a cop hiding in the bushes, they can tap the app and flag that smokey. It also comes pre-loaded with ESCORT's Defender Database, which contains extensive data on fixed speed cameras and known speed trap locations.
Sure, these are all extra features, given that the radar detector should warn you of any police ahead of time. But many police do "instant-on radar", where they point & shoot at a car when they drive by. When they clock cars like this, you don't get much advanced warning, especially if you're driving along an empty stretch with no other cars. That's where advanced features like these become invaluable.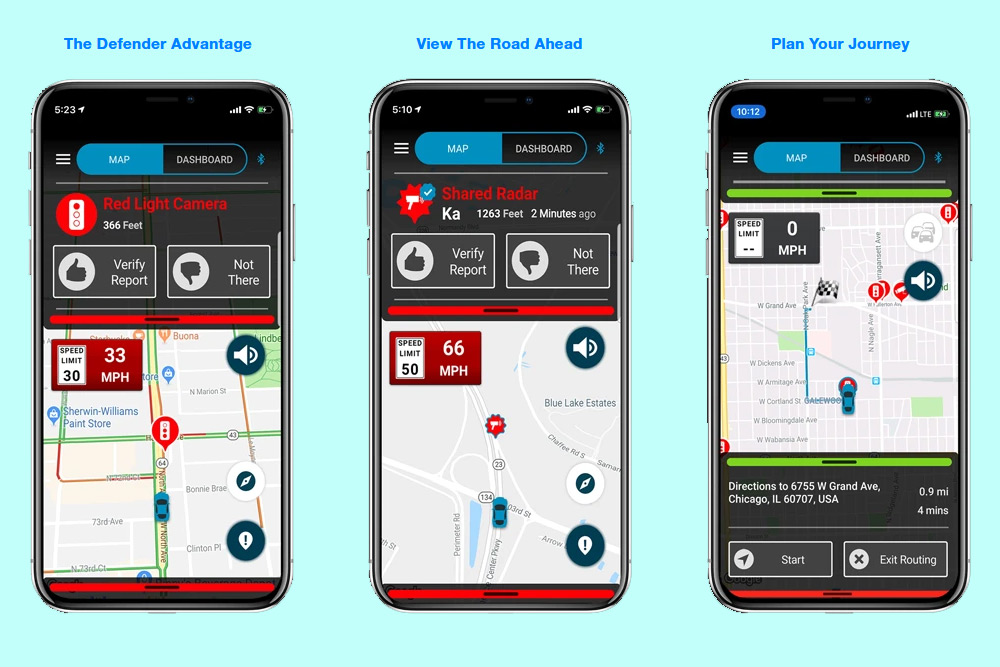 I have been running with a radar detector ever since I got my first speeding ticket, way back in 1994. And it's totally worth the money, considering that a single speeding ticket can raise your insurance rates significantly. I'm the type of guy who likes to drive a little spiritedly at times, so this gives me some piece of mind.
Overall, I was really impressed with the ESCORT MAX 3 during my time testing it out. I found the range to be top notch, the ability to filter known false alerts is great, and the app is a total gamechanger. Use it in conjunction with Waze, Google Maps or Apple Maps, and you have got the ultimate in protection.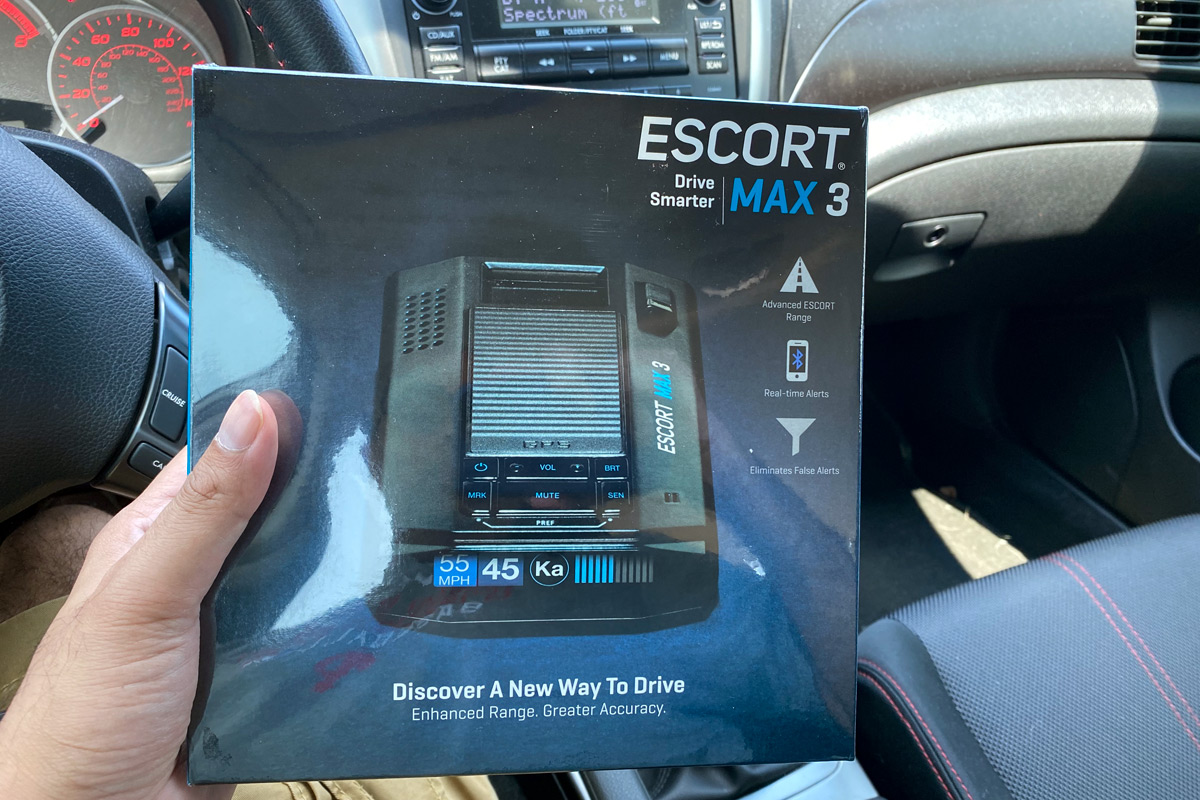 The ESCORT MAX 3 retails for $399.99 and can be purchased directly from their website. The radar detector comes equipped with a patented magnetic mount for easy set-up in the vehicle, a SmartCord USB charger with AutoMute and a protective travel case.
ESCORT is so confident in the MAX 3 radar detector that they offer a "Speeding Ticket Limited Guarantee", which means if you get a speeding or red light ticket while using it, they'll pay for it! Now that's what I call standing behind your product.
Disclosure: We were provided with this complimentary product for the purpose of this review, but all opinions are my own.
#ad, #EscortMAX3 @DriveSmarter