The 2020 Cadillac XT6 Sport AWD Is A Baby Escalade That's Easier To Park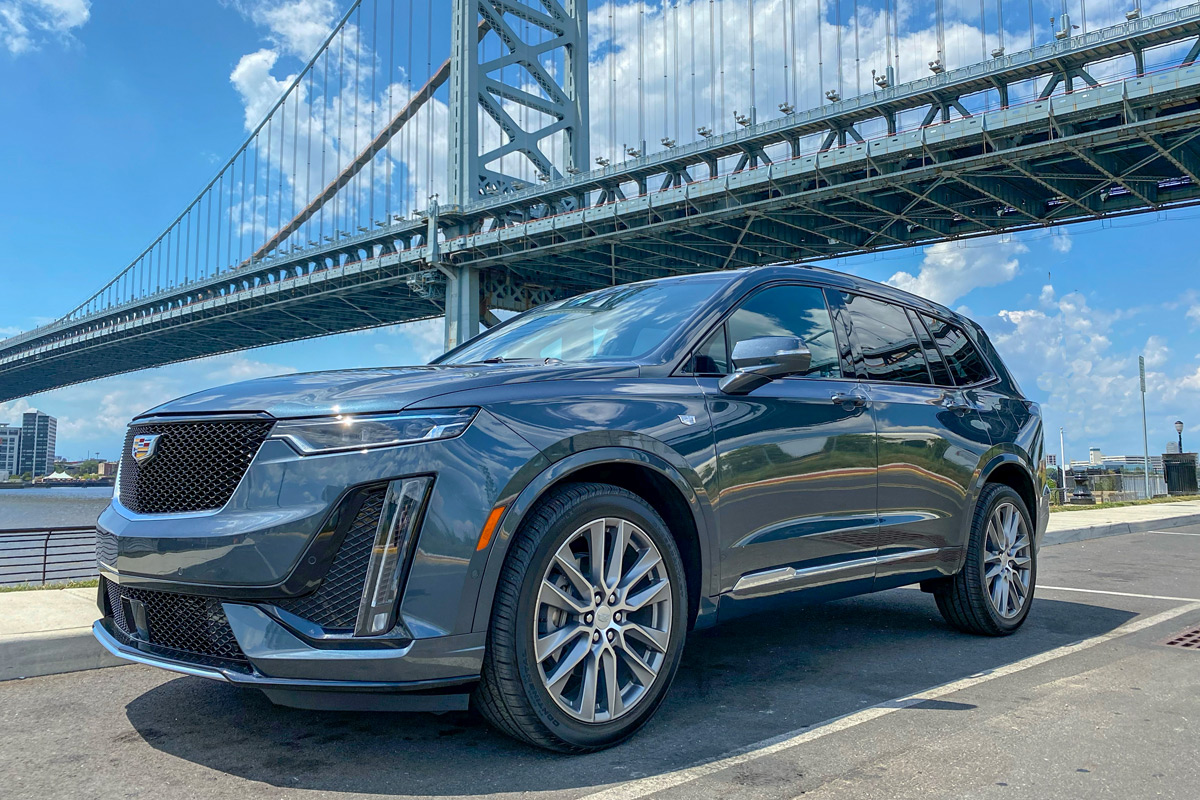 If you're in the market for a three-row luxury SUV, you have got a number of vehicles to choose from, everything from the BMW X7 and Audi Q7 to the Infiniti QX60 and Lincoln Aviator. Its a crowded segment for sure, but there's always room for one more. Enter the 2020 Cadillac XT6 Sport AWD, a seven-passenger SUV that slots in between the XT5 and Escalade.
Now I'll be honest.. I didn't even realize the Cadillac XT6 existed prior to it being delivered to me, even though it's been out for about a year now. Living in a fairly affluent area, I see luxury SUVs everywhere I turn, from all of the major players (BMW, M-B, Audi, Lexus, etc). But rarely do I see someone driving an XT6. And that's unfortunately, because it's one heck of a ride!
Cadillac is following the same formula Chevrolet did on their side, offering a crossover or SUV for every need and budget, from the diminutive XT4 to the massive Escalade. The Cadillac XT6 sits just below the Escalade, and while it's not quite as brash and bold as its big brother, it's a head turner nonetheless, with a sharp exterior design that stands out in a sea of boring cars.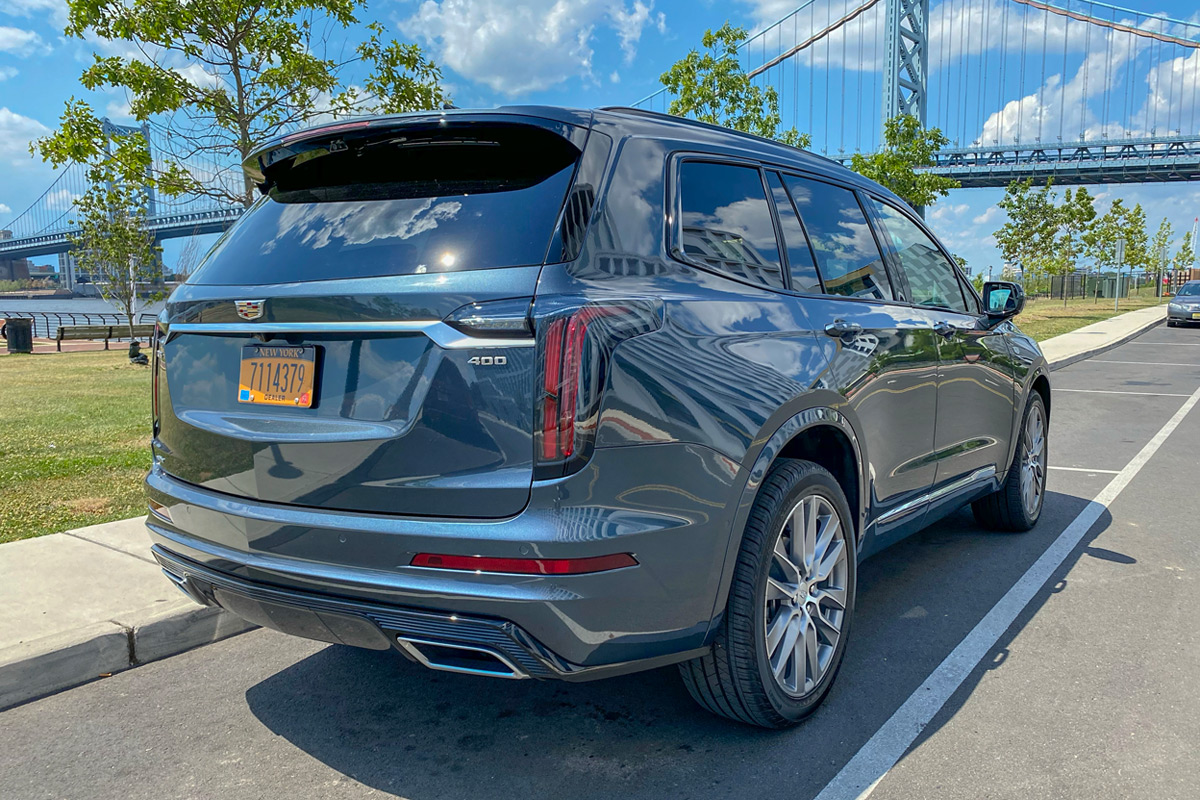 When the Cadillac XT6 Sport AWD pulled up to my house, I was really surprised at how good it looked, the Shadow Metallic paint gleaming in the sun, and the Sport package giving it some extra flair with gloss black exterior accents, body-color door handles, tinted taillights, and 20″ 12-spoke wheels. The XT6 really shows off Cadillac's evolving design language, with very thin, horizontal headlamps, long vertical LED lights and upright, horizontal character lines.
The interior of the XT6 was equally impressive, a luxurious (and spacious) cabin decked out in leather, real carbon fiber trim (with copper wires woven into the material), and real metal trim throughout, from the shift paddles to the infotainment and volume knobs. The dash layout and controls are very "GM-like", and while it would be nice to have a fancier setup, everything works effortlessly, unlike other cars where functions are buried in menus many levels deep. And talk about roomy, even 6-footers won't complain about sitting in the back.
Features wise, our Cadillac XT6 Sport AWD came with pretty much every option box checked off, including an 8-inch touchscreen infotainment, wireless Apple CarPlay and Android Auto integration, 4G LTE Wi-Fi, wireless charging, color head-up display, adaptive cruise control, Bose 14-speaker performance sound system, night vision (which is so freaking cool), and the prerequisite driver-assistance and safety features that we've come to expect these days.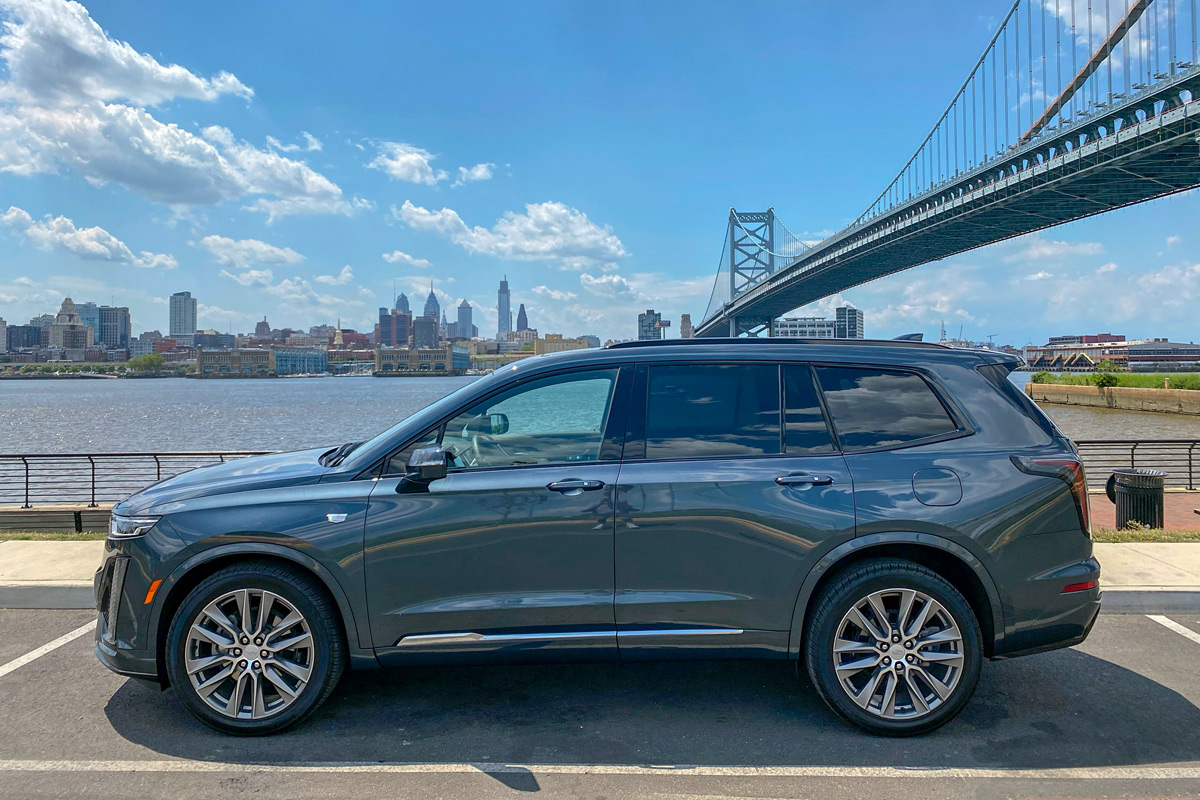 On the road, the Cadillac XT6 is rather peppy, with a 3.6-liter V6 that delivers 310-horsepower and 271 lb-ft of torque, coupled with a 9-speed automatic transmission. While those numbers may look a little low on paper given the car's 4,690 pound curb weight, it somehow just works, with smooth acceleration and slipping through the gears seamlessly. 0-60 happens in just 6.9 seconds. The Lincoln Aviator with it's 400HP is decidedly quicker, but we never felt lacking in power driving around town in the Caddy.
For those buyers looking for a greater feeling of agility, the Sport trim is definitely the way to go, as it gives you continuously adaptive electronic dampers, twin-clutch Sport Control AWD, more aggressive throttle and shift programming, torque-vectoring rear differential, a quicker steering ratio (15:1 vs 16:1), a heavy-duty transmission cooler, and more. But despite these changes, the ride quality is still very comfortable, firm and composed.
What's most remarkable about the XT6 is just how quiet it is while driving. Cadillac engineers managed to keep most of the road noise outside, and the only time you hear anything is when you push the car under hard acceleration. Even then, you're rewarded with a nice throaty note. And if those 21-inch wheels happen to bring any noise into the cabin on rough pavement, it's easy to drown it out with that Bose 14-speaker sound system.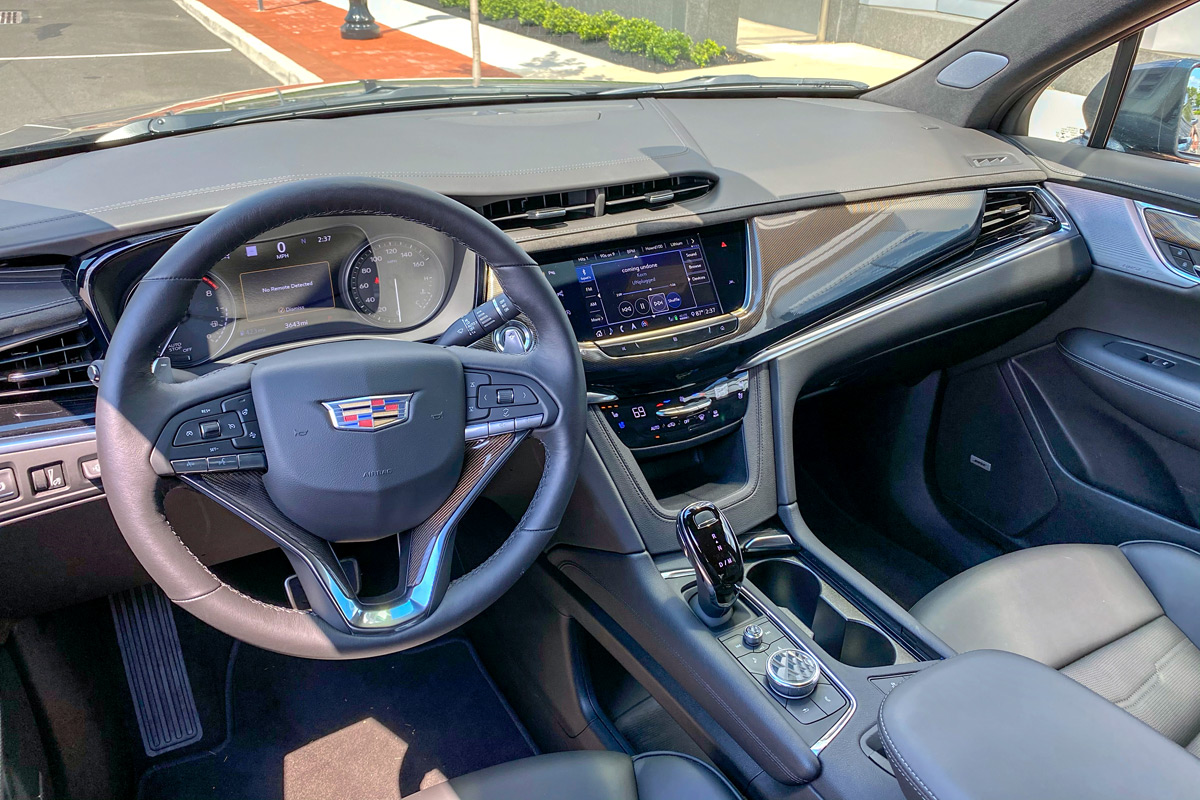 The 2020 Cadillac XT6 Sport AWD's is nearly perfect, except for one thing… the price. The SUV has a starting price of $52,695 for the Premium Luxury FWD model. Step up to the Sport AWD model that we drove, and the price rises to $57,095. Sure, that's on the higher side, but still not awful. But our car had another $14,300 worth of options, bringing the price up to $72,390!
And therein lies the rub. While you can drop some of the options to bring the price down into the mid-60's, that's still on the pricier side compared to some of the other SUVs out there that it competes against, like the Acura MDX, Infiniti QX60, or Lincoln Aviator. On the flip side, it's a bargain compared to a BMW X7.
In the end, I think Cadillac really stepped it up with the XT6, and I would encourage anyone in the market for a three-row luxury SUV to cross shop one against the other vehicles that you're considering. It really surprised me how much I enjoyed this SUV, and if I were in the market for something this spacious, the XT6 would be on my short list!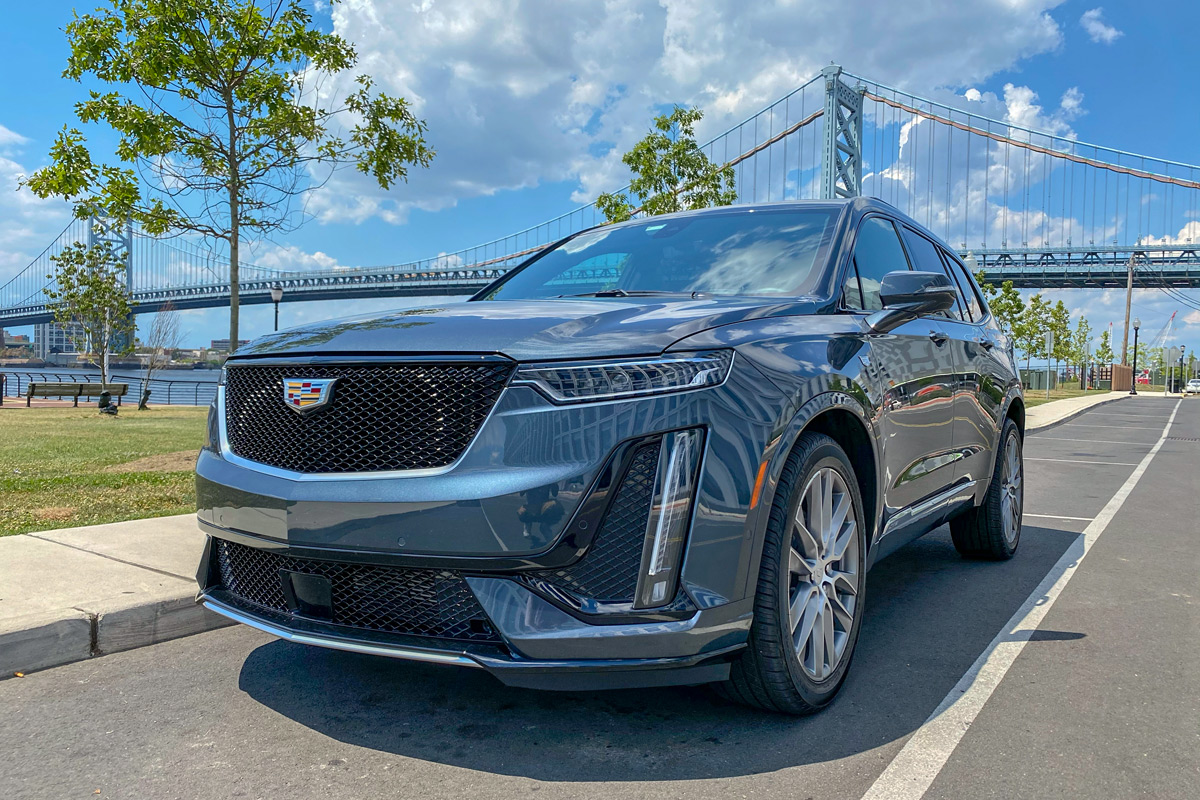 What do you think of the 2020 Cadillac XT6?