The Genesis Mint Concept Is All-Electric, Luxury Car For The City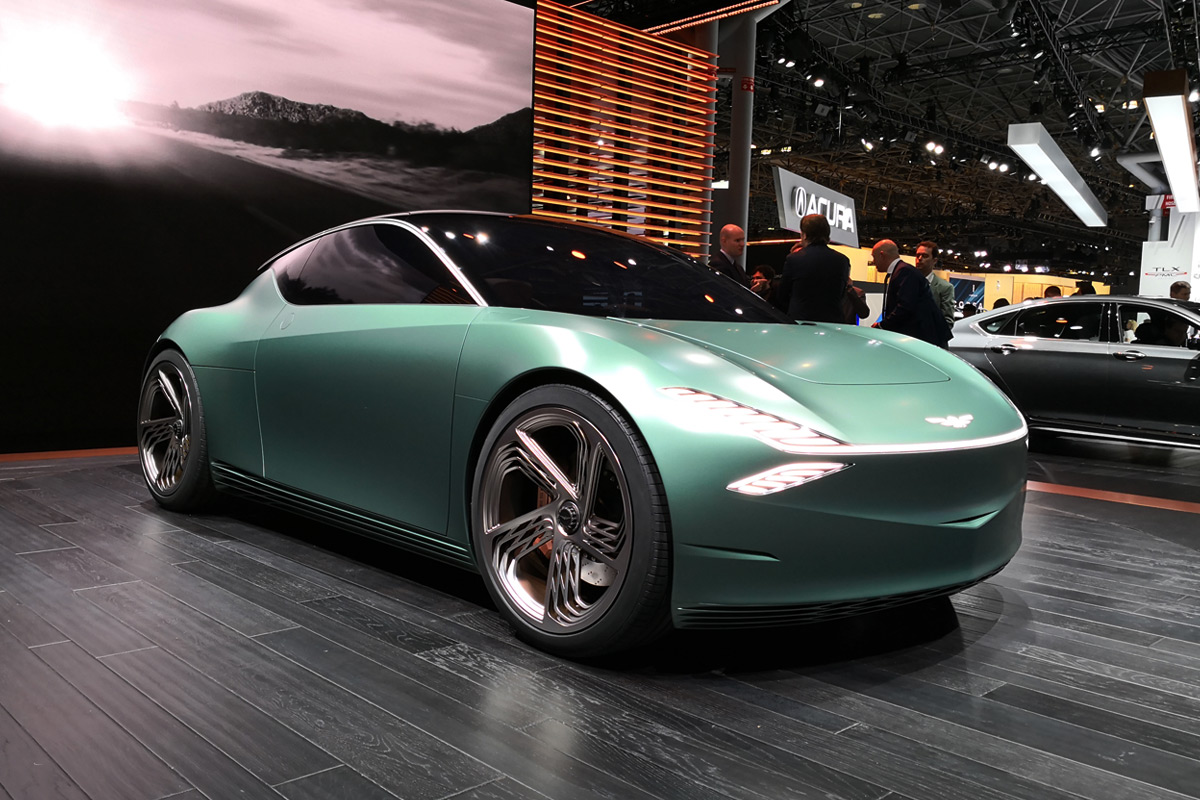 Genesis always brings the coolest concepts to the New York Auto Show, and this year was no exception, with the Genesis Mint Concept garnering lots of favorable attention at the show, despite it's diminutive stature.
The Mint Concept is an all-electric, luxury car for the city, bucking the trend that you have to give up style and luxury in the name of space. Sure, cars like the Aston Martin Cygnet tried this before with dismal results, but there's just something about the Mint that oozes cool.
Finished in Hunter Green matte paint, the Genesis Mint Concept beautifully stretches a three-box design to the corners with extremely short front and rear overhangs. "The Mint Concept is a new urban icon that marries classic proportions with forward- looking, minimalist design," said Luc Donckerwolke, Executive VP and Chief Design Officer of Hyundai Motor Group.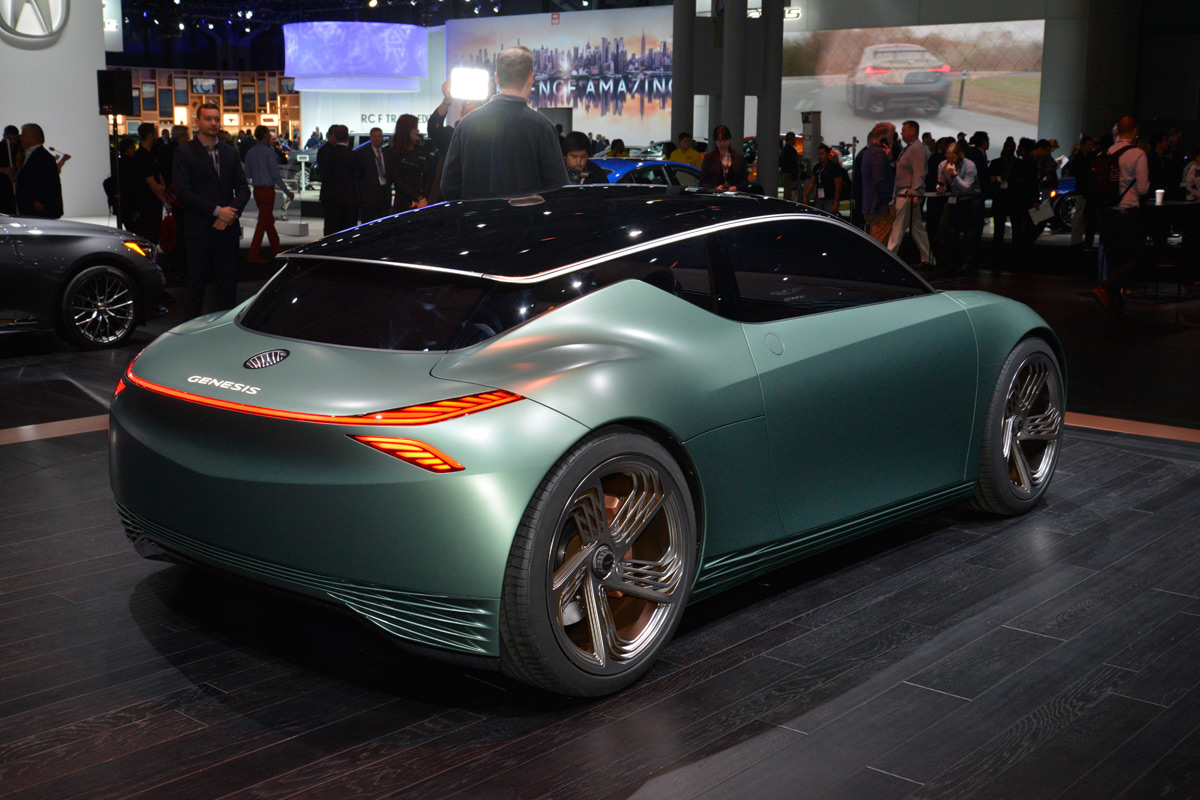 Like a carefully furnished city dwelling constrained by space requirements, the Mint Concept takes advantage of every cubic inch of its interior. The cozy space for two is made to feel expansive, through the use of lightweight textiles, cognac leather, and mullion-free windows.
In lieu of a conventional trunk with a rear hatch, the Mint Concept features a generous parcel shelf designed for occasional use. Access to the rear compartment is provided by scissor-style side openings engineered with a low load-in point to allow for easy stowage and retrieval. The interior of the Mint Concept offers ample space to stash temporary items that are essential for day-to-day life, with focus on portability and accessibility.
"The interior of the Mint Concept takes influence from the Korean tradition of embracing the empty space, as well as modern European furniture design," Donckerwolke said.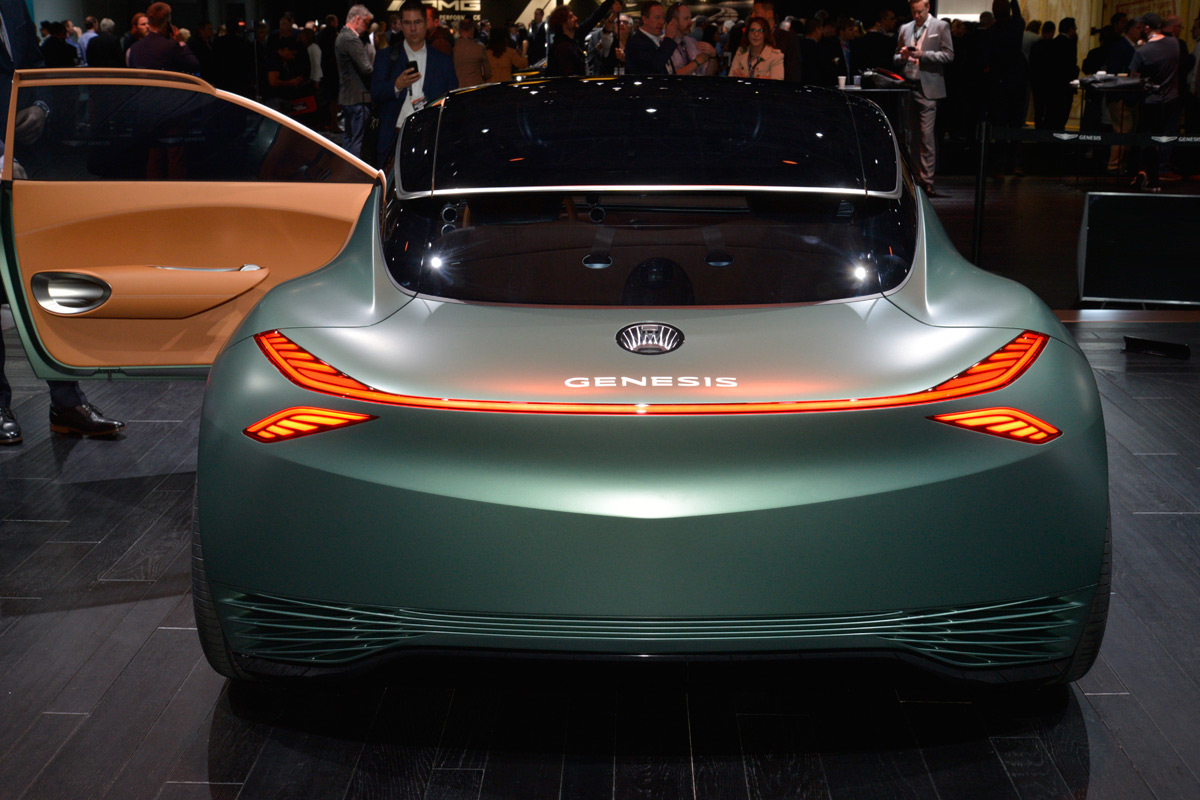 "The Mint Concept is a new urban icon that marries classic proportions with forward- looking, minimalist design. The Mint instantly finds purpose and meaning in the city, just as so many people who call the world's most densely populated metropolises home," Donckerwolke said.
While it's easy to dismiss the Mint Concept as simply a design exercise, there is definitely a market for something like this, especially if it can deliver on its promise of 200 miles per full charge and 350-KW fast recharging.
I don't even live in a congested city, but I would totally rock this car, as it checks off all of the boxes for me, and I don't need room for 5 people (nor to most people for that matter). Here's hoping that Genesis makes the Mint Concept a reality!