Ford Unveils The All-New 2015 Ford Edge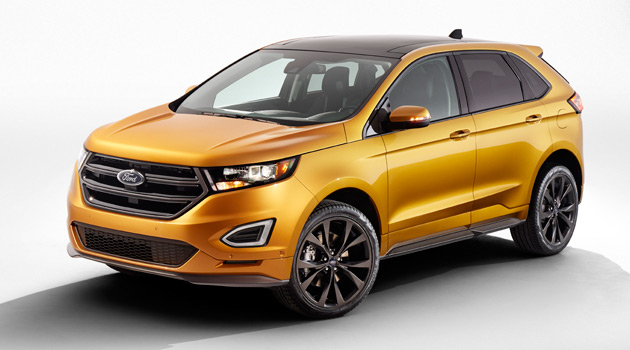 Last week, we flew out to Dearborn MI for Ford's annual Further With Ford event, where we were among the first to see the all-new 2015 Ford Edge in the flesh. And we were seriously impressed!
I've always been a big fan of the Ford Edge, as it filled that sweet spot between the Escape and the Explorer, with a dash of good looks thrown in for good measure. And now with the all-new 2015 Edge (which is based on the Ford Fusion platform), we get a car with a higher level of craftsmanship, greatly improved vehicle dynamics, and a slew of technology features.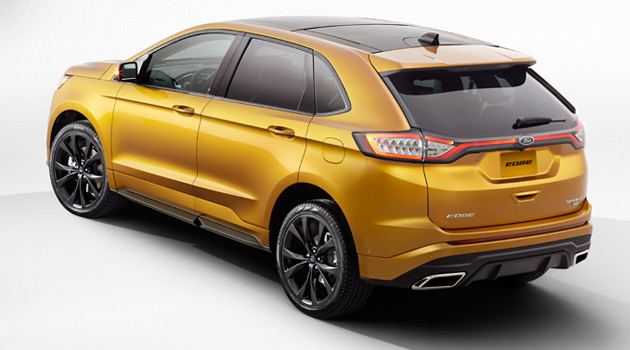 This press release delves into the pages and pages of changes for 2015, but here's the cliff notes version of what you can expect when the Edge hit dealerships early next year:
The styling of the 2015 Edge has been dramatically updated, while still keeping that familiar Edge silhouette. Some might complain that the front grille is too similar to Hyundai's Santa Fe Sport and that the rear tail lights look like they came from the Jeep Cherokee parts bin (both valid statements), but overall the look really works for us.
The all-new Edge will feature three engine options, two of which are new powerplants – a standard twin-scroll 2.0-liter EcoBoost four-cylinder (putting out 245hp and 270 lb-ft of torque) and a 2.7-liter EcoBoost V6 (expected to deliver over 300hp). A normally aspirated 3.5-liter V6 engine will also be offered. All engines will be equipped with dual exhaust and a six-speed automatic transmission.
Ford has been at the forefront of technology for years now, and they packed the new Edge with every conceivable feature you can imagine. Active Park Assist in previous Ford models would automatically parallel park your car for you. But Ford's Enhanced Active Park Assist includes a system to guide the vehicle into a perpendicular parking spot as well! I had a chance to demo this feature last week, and it's pretty damn cool!
Another amazing feature that Ford offers on the new Edge is their Lane Keeping System. While many cars offer a system that either beeps or flashes when it detects you drifting out of your lane, this system actually applies torque to the appropriate wheel to gently steer the car back in the lane (if you're going over 40mph). Again, we got to test out this feature on Ford's test track, and it's pretty remarkable.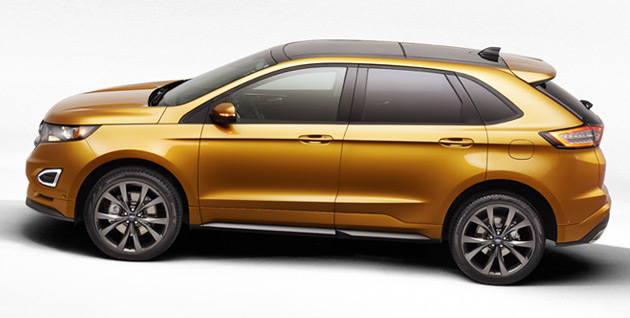 There are a slew of other tech features that we'll delve into after getting some more seat time in the Edge, but from what we've seen so far, it's pretty impressive stuff.
Ford looks to have another hit on their hands with the 2015 Edge, so if you're in the market for a crossover sport utility, make sure you check out the new Edge when it comes out early next year!