Get Your Drink On With SMIRNOFF ICE Black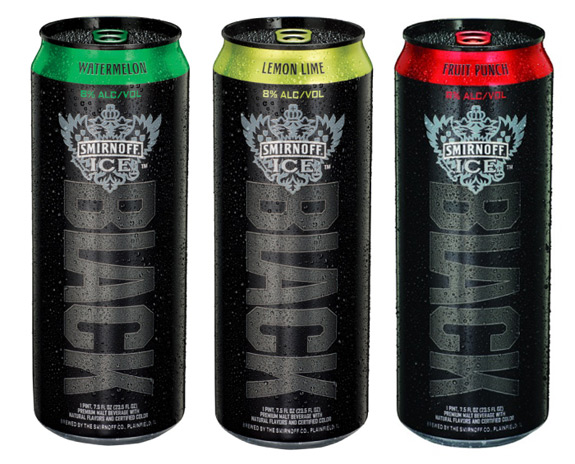 With spring finally upon us, it's time to shed the jacket and head outside. New this year and just in time for your barbeques, tailgates and outdoor happy hours, Smirnoff Ice has launched its newest line of flavored malt beverages: SMIRNOFF ICE Black.
The brand's third line of flavored malt beverages, SMIRNOFF ICE Black joins SMIRNOFF ICE and SMIRNOFF Premium Malt Mixed Drinks to further diversify the brand's flavor options. Available in Lemon Lime, Fruit Punch and Watermelon, SMIRNOFF ICE Black flavored malt beverages are the next generation of SMIRNOFF ICE, with bold, refreshing-tasting flavors that adults of legal drinking age can enjoy responsibly.
"SMIRNOFF ICE Black flavored malt beverages have a clean, smooth taste, come in a sleek, black can, have an ABV of 8%, and overall are noticeably different from products traditionally launched by the brand," said Heather Boyd, Brand Director, Progressive Adult Beverages, DIAGEO-Guinness USA. "These differences cater to and resonate with legal drinking age adult males that are looking for more bold and flavorful alternatives when it comes to beer, and SMIRNOFF ICE Black is ideal for what they're seeking."
When leaving the office for the weekend or when organizing a mid-week happy hour with your friends, be sure to bring some SMIRNOFF ICE Black – An intense, bold-flavored drink that is sure to make any day one worth celebrating. As always, SMIRNOFF ICE reminds all legal drinking age adult consumers that every day is worth celebrating responsibly.