Here's How You Can Sneak Into Any Gym And Work Out For Free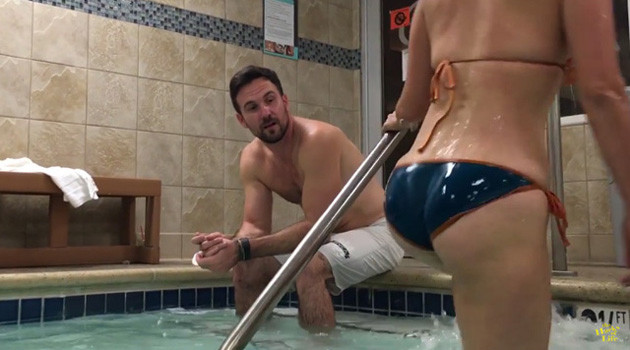 Comedian Mike Capes is back with another hilarious episode of The Hacks Of Life, and this time he shows us how to sneak into any gym and work out for free! And if that's not enough, he's also got an ingenious way to "reserve" all of the popular machines you want to use, so that they're available when you're ready.
What if you don't want to go to the gym? Heck, I don't blame you.. But as he so astutely points out, "Nobody loves going to the gym. But it's good to stay in shape because of the health benefits. Who am I kidding? It's so we can have sex with better looking people."
Hmm.. He makes a valid point. So watch the video and see how you can work out for free:

My New Year's resolution is to work out.. for FREE!